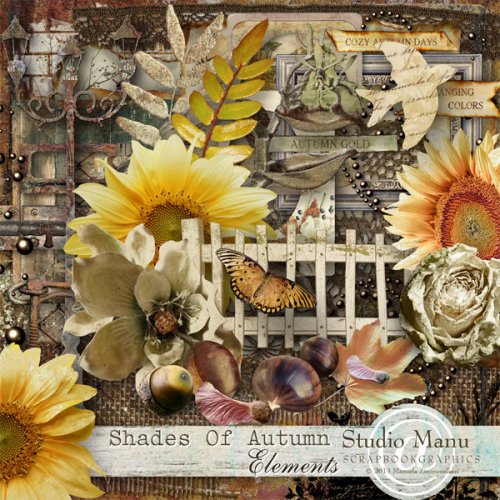 You know, Autumn is coming our way (depends on where you are in the world) but here at least in Europe
it's almost Autumn time. Leafs are falling and becoming pretty colourful.
And so it was time for a Fall Kit.
It's called Shades Of Autumn.
Inside are a lot of fall elements, leafs, chestnuts and acorn, burlap, sunflowers.
Also in total are 20 backgrounds added.
And there are a ste of coordinating Stamps, a set Clipping Masks and Glitter Styles available.
And everything together is available in a Bundle.
Shades Of Autumn – Page Kit  15% off
Shades Of Autumn – Stamps 13% off
Shades Of Autumn – Photo Masks 11% off
Shades Of Autumn – Glitter Styles
Shades Of Autumn – Bundle 46% off
The Papers:
Each saved in jpg file format, created at 300dpi.
Total included 20 Papers!
PNG & ABR included
Beautifully embellished stamps with flourishes and grunge, dirty, antique texts/words, Autumn matching rain showers, leafs, flying birds, weeds, butterflies, victorian elements, children …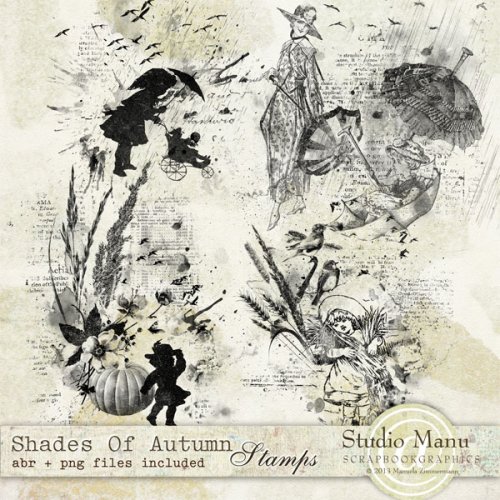 Shades Of Autumn – Photo Masks
Included in this set are 5 beautiful Photo Masks.
Each item is created at 300 dpi and saved individually in .png file format.
Included is a plain and clear version of each mask
as well as a distressed, grunge and shabby version of each mask.
Grunge Version: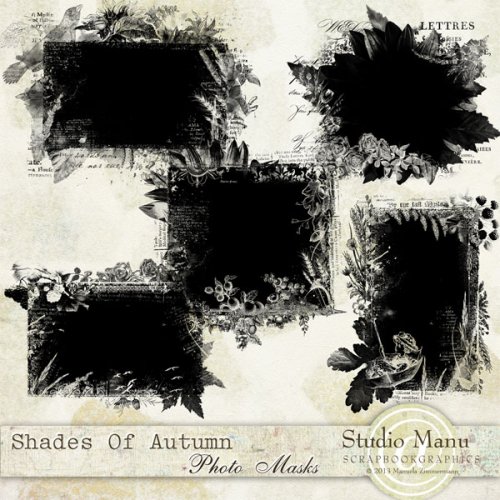 With this pack you get 9 glitter seamless textures saved in high quality jpg format and a layer style .asl file.
Also included 3 light flare / sparkles which let you glitter really shine and shimmer and sparkle.
All the elements are created at 300dpi for print clarity.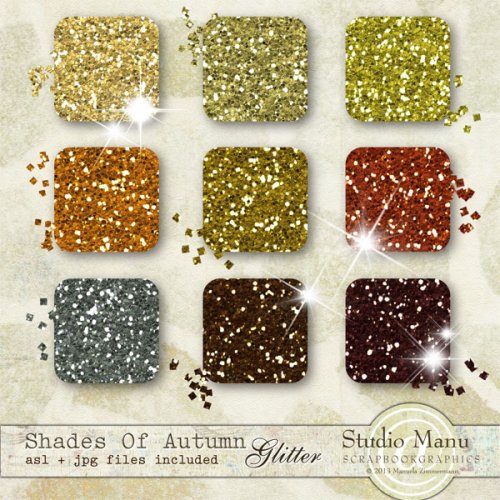 Included everything – Stamps, Glitter. Elements, Photo Masks, Papers!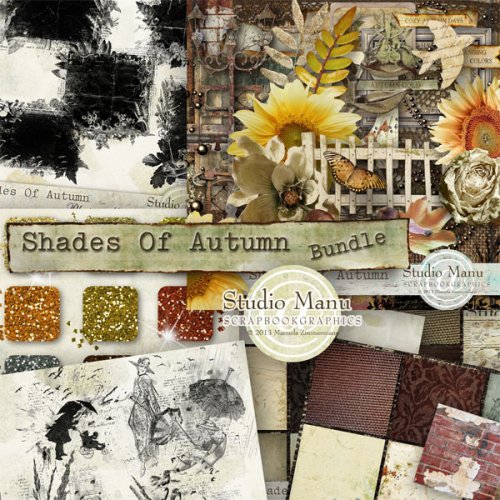 Inspiration
Wow, I love what my CT Girls created, stunning Autumn Pages:
By Jeannette: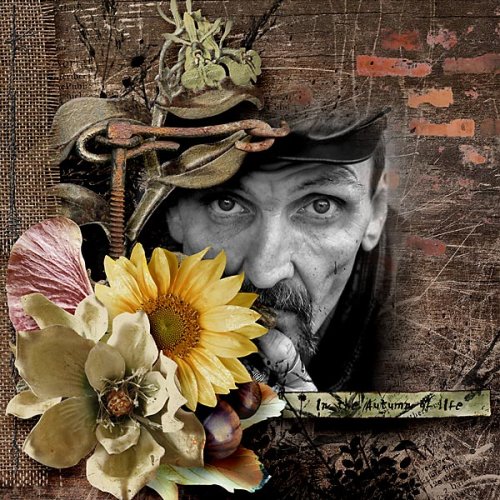 By Jacqueline: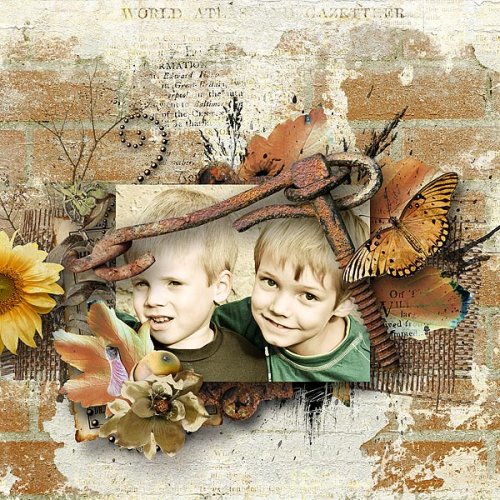 By Cath: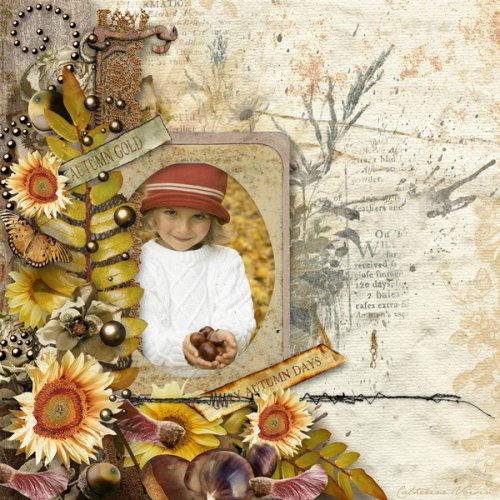 By Yvonne: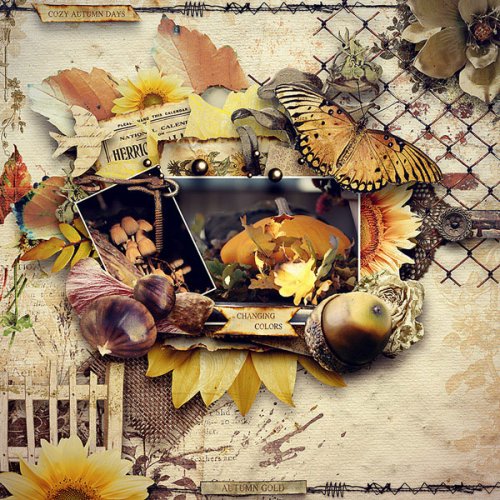 Great Job, Girls ♥
Winner
We have the next Winner. Many, many big thanks to you all for all those lovely comments.
You are the best.
And the random generator helped me again to chose a winner.
This time it is comment no. 15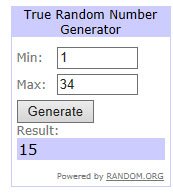 Congrats to Lana!

I'll email you shortly with more info, hope you like it

Stay tuned please, there is coming a new sneak peek for sure soon.
Newsletter Freebie
Of course also a Freebie is coming to all Newsletter subscribers exclusively
later this day. A little Mini Kit to play with and to complete the collection.
I hope you like it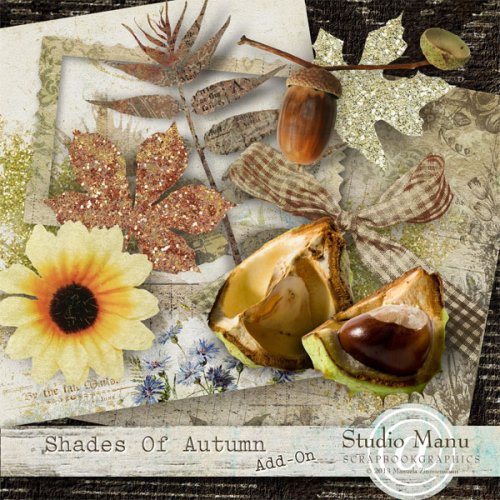 Blog Freebie
And a super BIG Thank you to Jacqueline for another absolutely
amazing Quick Page she created. She is really a talent – Thank you!
You can download the Quick Page below the Preview!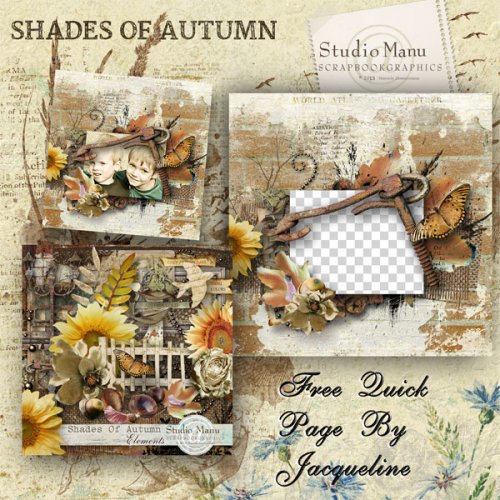 Enjoy your Autumn Weekend, or maybe your Spring Weekend


>>>> D O W N L O A D <<<<
Tags: Autumn, clipping masks, digital scrapbooking, Fall, free quick page, freebie, Glitter Styles, mini kit freebie, photo masks, stamps