So it happened and I am for the first time in my life a guest designer – really happy

During the month of October I am guesting at digitalscrapper.com and my 1st releases are up there and exclusively
available there the entire month of October.
http://www.digitalscrapper.com/shoppe/Studio-Manu/
First let me say a very BIG thank you for all your wonderful comments.
And I can already tell you that I this time not used the random generator.
Okay here are my first releases for the guest store Digital Scrapper.
There is a brand new Page Kit and it's called Daydreamer and there are also some additions like a beautiful pack of Quick Pages and those amazing stamps.
The kit is – okay, some of you guessed a Wedding theme and truly it is sooo versatile and so also usable for Wedding

Daydreamer – Page Kit 20% off
Daydreamer – Elements 20% off
Daydreamer – Papers 20% off
Daydreamer – Stamps 20% off
Daydreamer – Quick Pages 20% off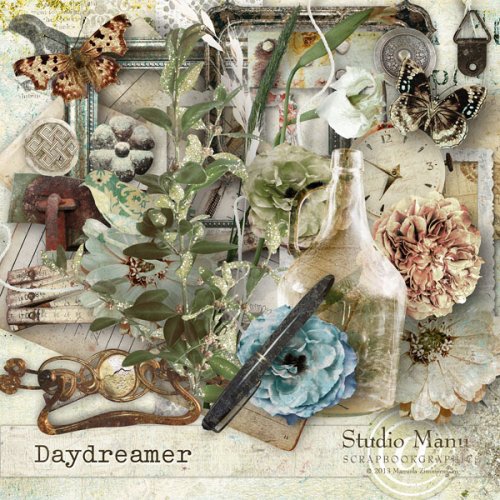 The Papers
Included are 10 beautiful textured papers created at 300 dpi.
Size is 12×12 (3600×3600 px).
Also included 10 extra papers in modified versions of the originals - total 20 papers included.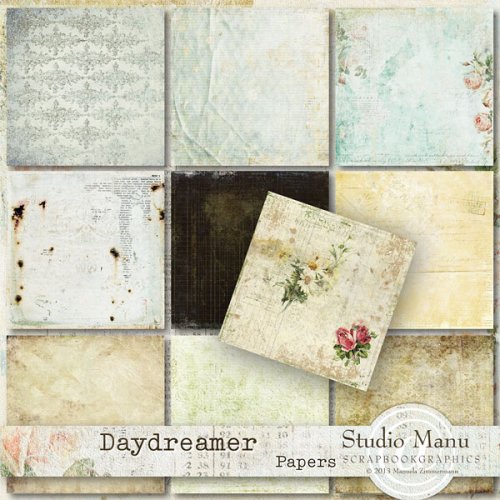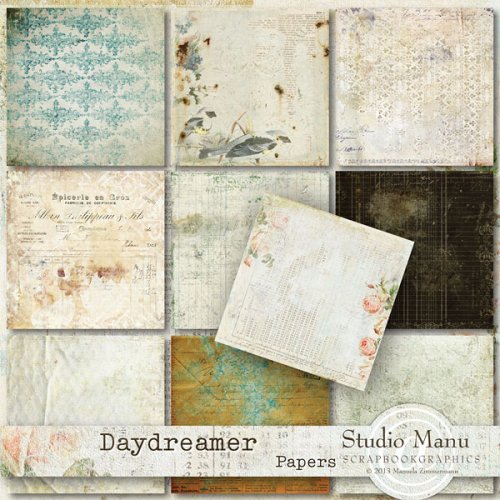 Included separately saved .png files and an .abr file for photoshop!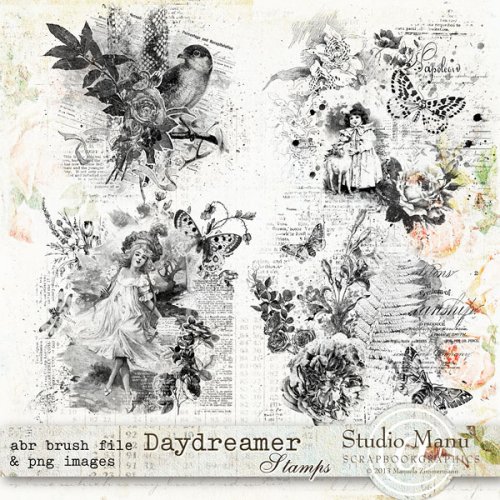 You just need to add your pictures and/or journaling and you are done.
All pages are 12×12 (3600x3600px) created at 300 dpi and saved in .png file format.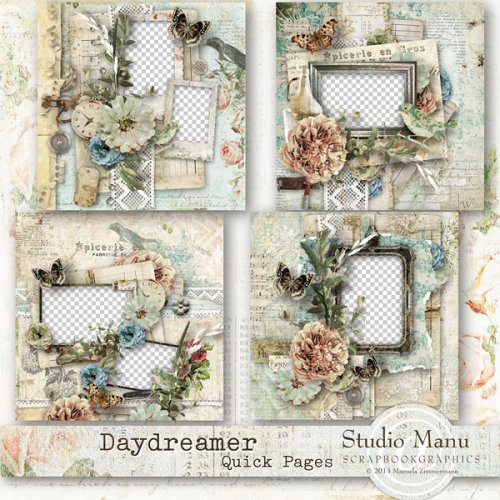 Samples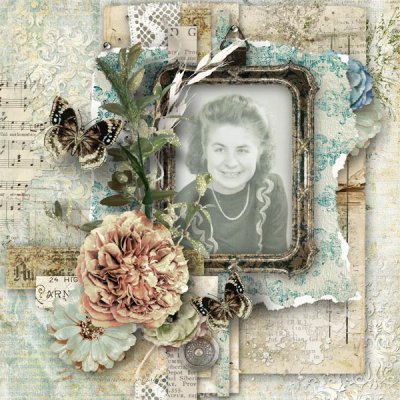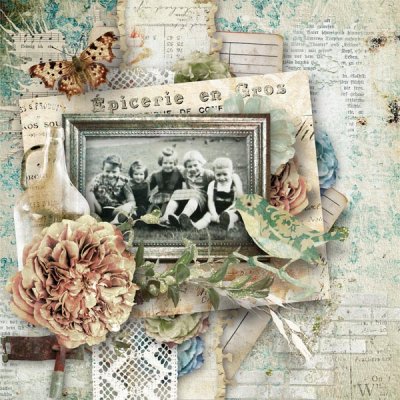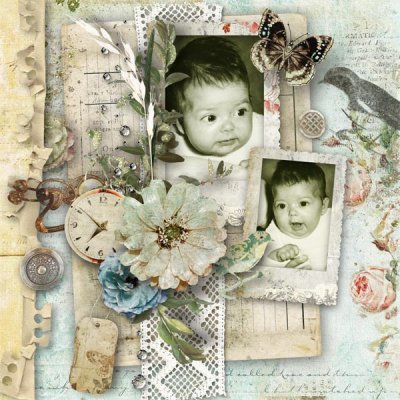 Inspiration
I so love all those super stunning layouts created by my amazing CT team:
By Cath, Irene, Janet, Nathy's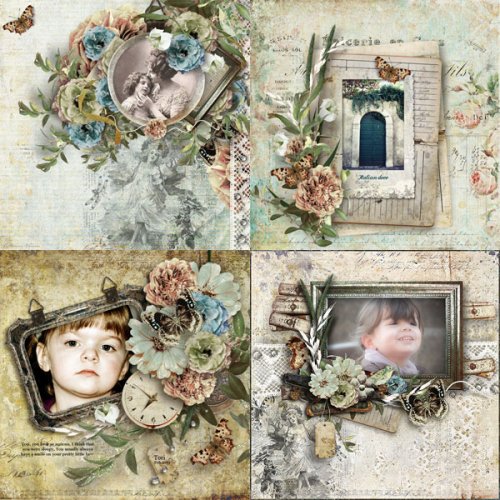 By Cath, Yuki, Tracey, Sandra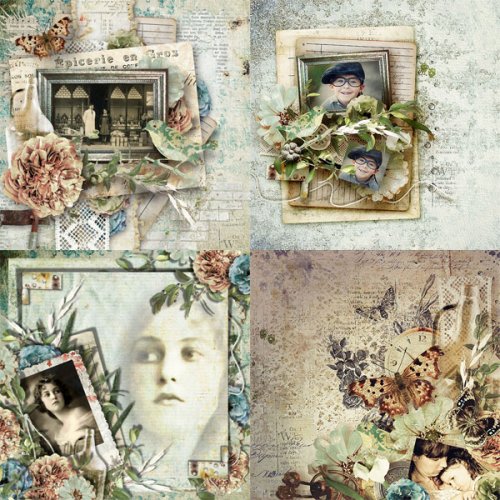 By Yvonne, Irene, Tracey, Manu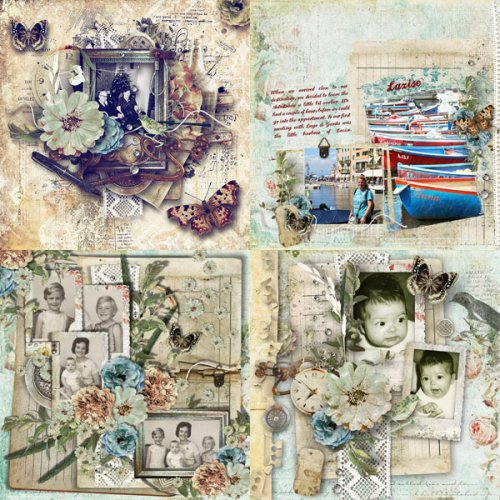 Check out the Daydreamer Collection here -
everything is 20% off for the first week
Sneak Peek Winner
A Big Congrats to Debbie!
I decided to not use the random generator this time but instead to give it to the first who posted "Guest Designer"


She was the first who came up with "Guest Designer" so she won the entire Collection.
Congrats ! I'll email you asap with some more information

New Sneak Peek
And here is already a new one


So new chance for all and my fingers crossed.
We have October, you know what it means?
Please leave me a comment below and one lucky winner will get the new release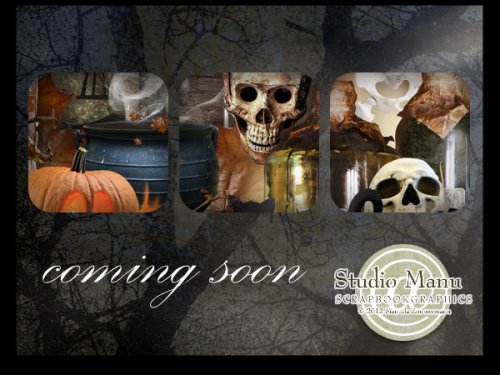 I can tell you as I started to design my first Halloween Kit a few years back I thought, that can never become a nice kit. Now, after looking at that new Kit, I'm not sure if I should make only Halloween Kits, it's really wonderful

Newsletter Freebie
Of course there is a Freebie too, comes to all Newsletter Subscribers later today


Hope you like it.
Blog Freebie
Super wonderful Quick Page created by the super amazing talented Yuki Nagato, wow I'm always speechless seeing her pages!
Thanks so much Yuki ♥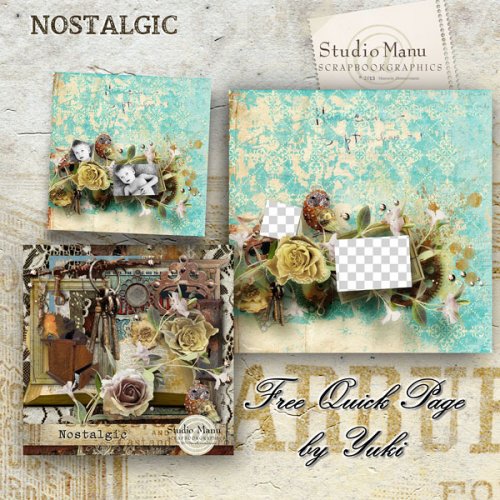 October Desktop Calendar
I know, I know … I'm again too late but maybe you still need a new October Desktop?
Here it comes, 4 sizes, each with and without the calendar on it: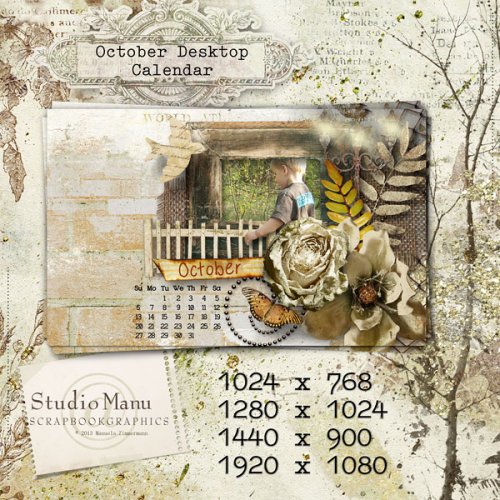 Thank you very much and I hope you'll have a wonderful rest of the week

Tags: daydreamer, digital, digitalscrapper.com, freebie, guest designer, newsletter freebie, october desktop calendar, page kit, quick page freebie, quick pages, scrapbooking, stamps