When looking at the calendar it says we should have Spring now, while looking out of the window it looks just dark and grey. Going outside is way too cold. I so eager for Spring and get a bit of sunshine.
Now my new collection is named "Enduring" and I can only hope that this does not count for this year's Winter. I am naturally a very optimistic person and I know that it will get warmer pretty soon.
Enduring is on limited time intro sale. Save 49% on the entire collection.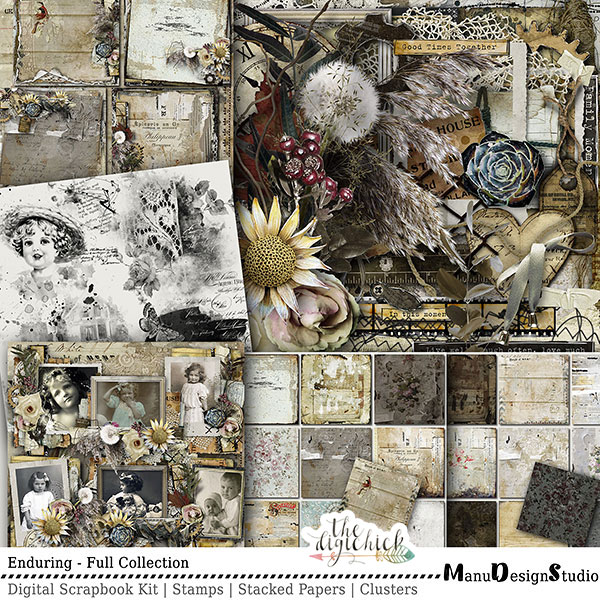 With the collection you get all in one bundle: The Kit with loads of unique elements and 10 (+10 extra) papers, the clusters (6 Frame Clusters, 6 cluster elements), the stacked papers and the stamps.
---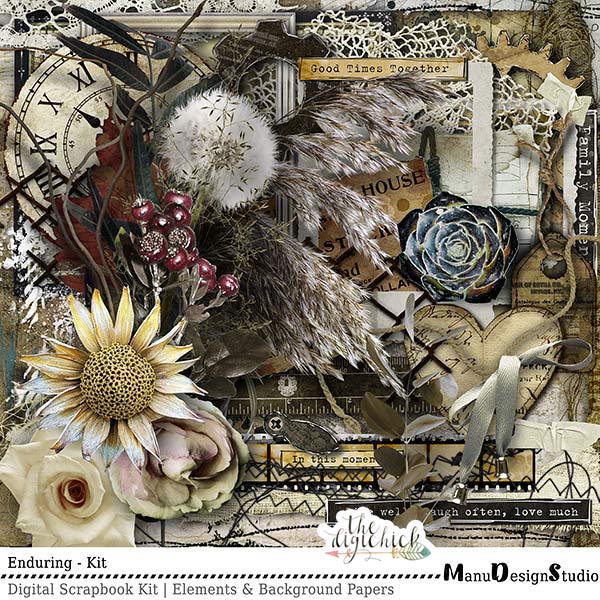 I absolutely love the elements in this kit. That bushy grass you see took me alone 3 days, no joke. And there was pain in my arm, but the result was absolutely worth the work.
Here are the papers included in the kit: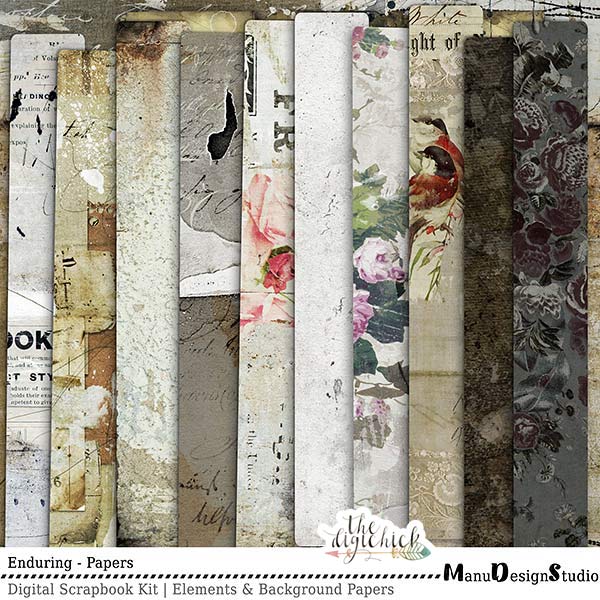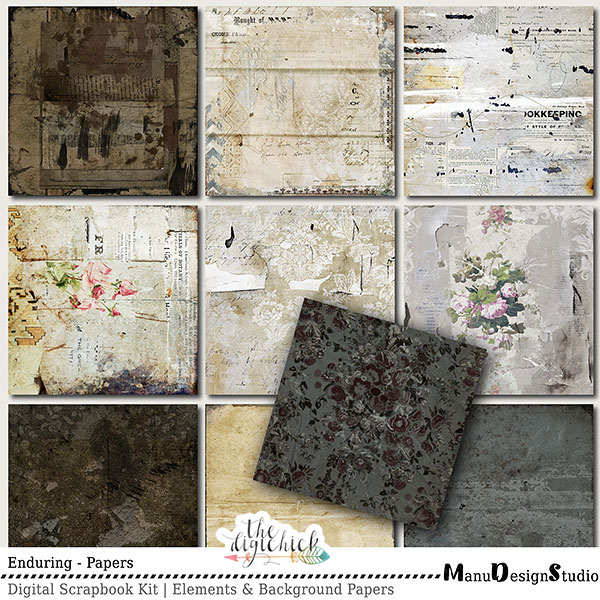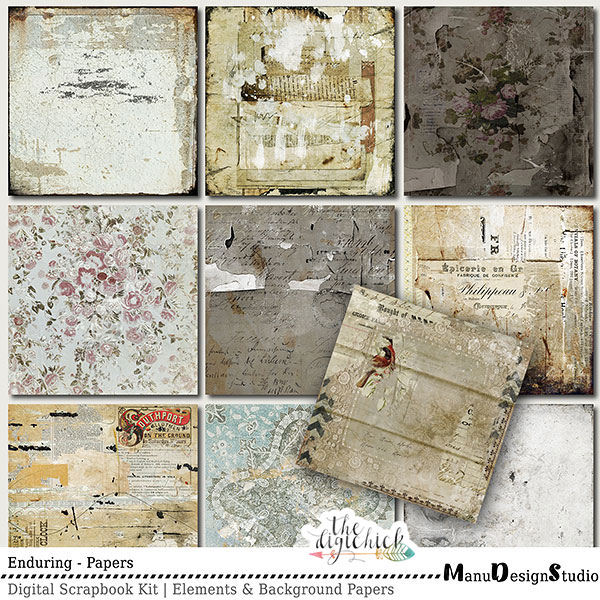 ---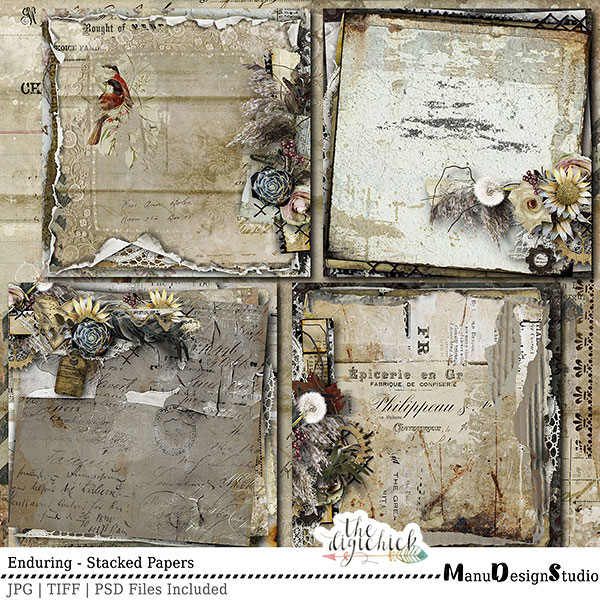 These are included in the collection or separately available here
Included JPG files as well as TIFf and PSD format for easy editing.
Sample Layout created by Janet: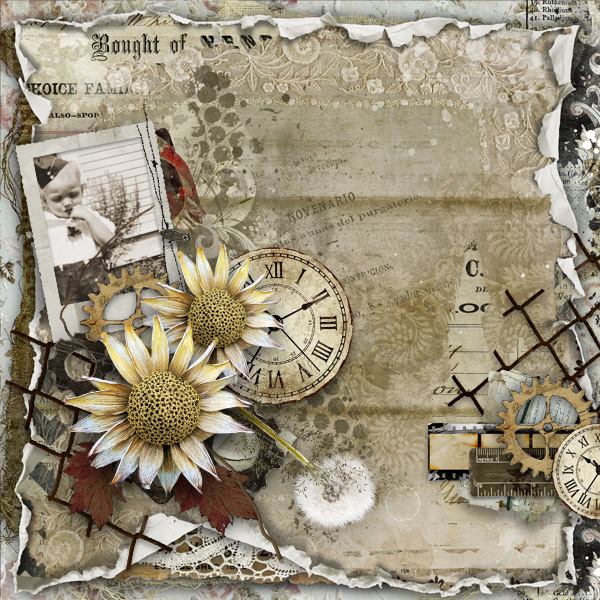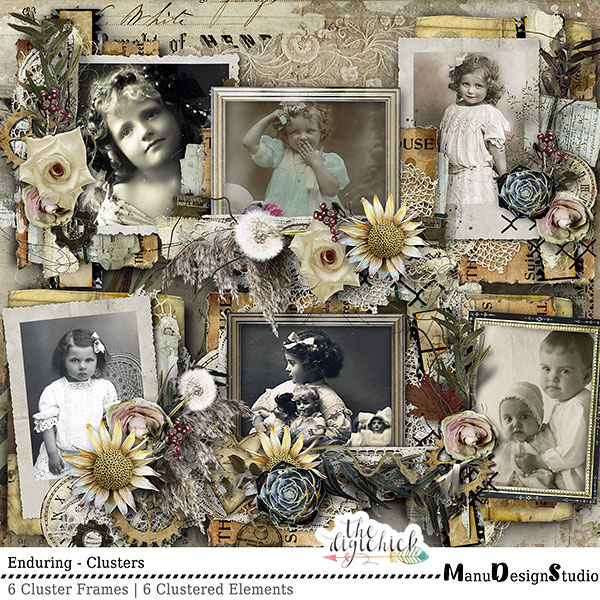 6 Clusters come without frame and 6 Clusters come with already frame added.
So for your own creativity and needs you can choose your own frames or use the finished Frame Clusters.
In combination with the Stacked Papers you have nearly endless possibilities to create diverse Scrapbook Layouts.
Clusters without frames: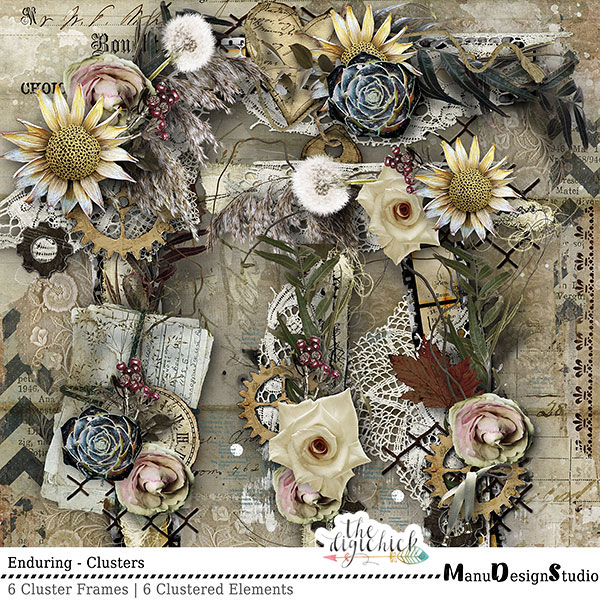 Sample Layout: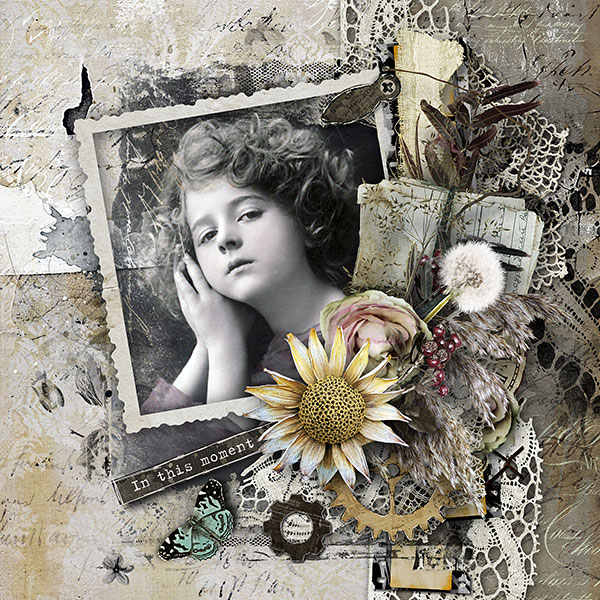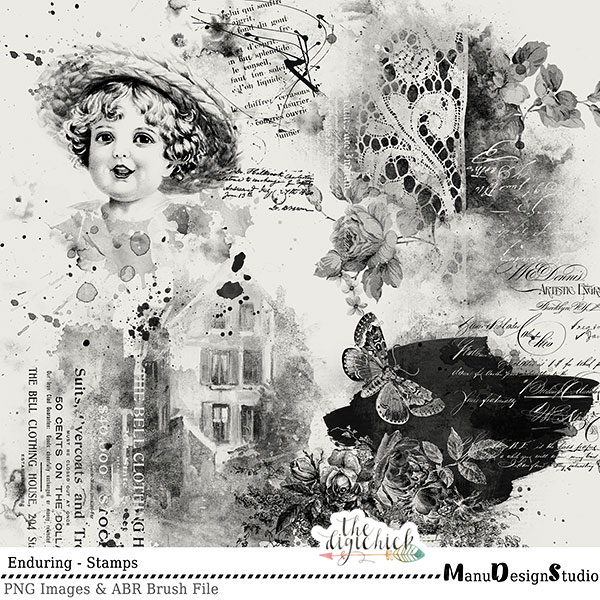 Included are the png images and abr brush files for Photoshop CS6+CC and up to CS5 (max. 2500 px)
You can see the entire collection here
---
The girls did an amazing job!
As always there comes a little Freebie Mini Kit Addon to all newsletter subscribers.
It will arrive in your inbox later today, hope you like it: