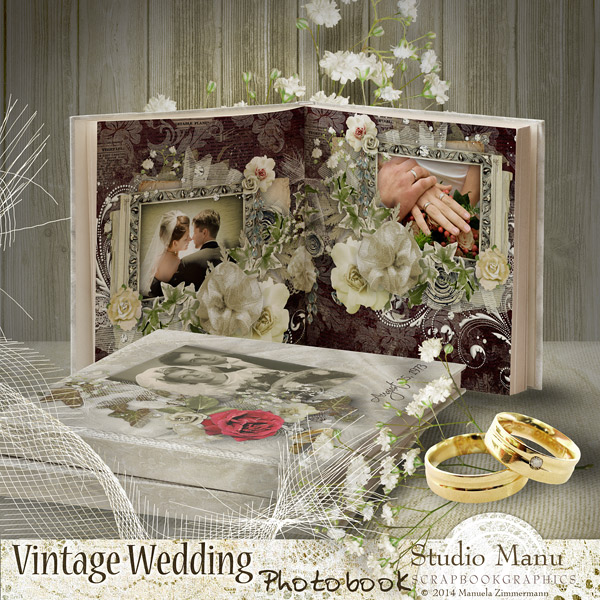 Vintage Wedding – Photobook
Finally it is done. Now you can make the most beautiful Wedding Album(s) in no time.
I'm really excited with the result.
Imagine your beautiful photos of your most amazing day in this album.
And it is on intro sale for a limited time only:
Vintage Wedding – Photobook 33% off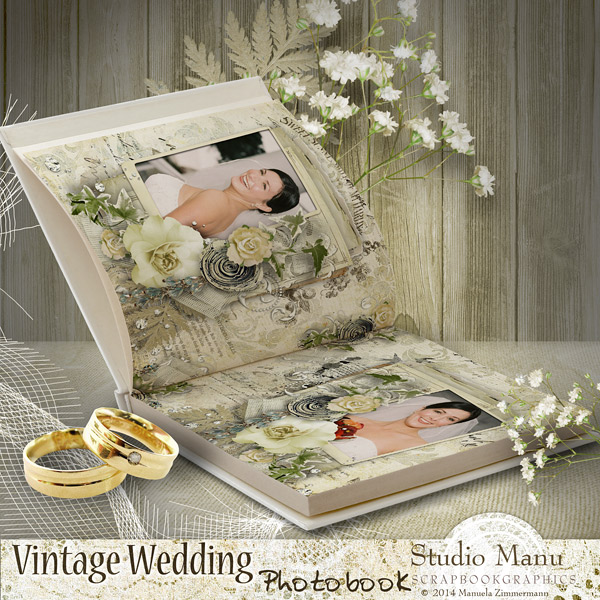 Included are
15 PNG files 24×12 and 1 Cover 24×12, png 300 dpi – Double Pages (these pages are "doubled" ( 24×12 and not 12×12), flattened in one single doubled page in png format

32 PNG files 12×12 (3600 x 3600 px), 300 dpi, flattened – Single Pages

7 Clusters, png files, shadowed

6 Stacked Papers (12×12 – 3600×3600 px), 300 dpi, flattened
With these additional sets (Stacked Papers, Clusters) it is easy for you to create new, additional pages in no time.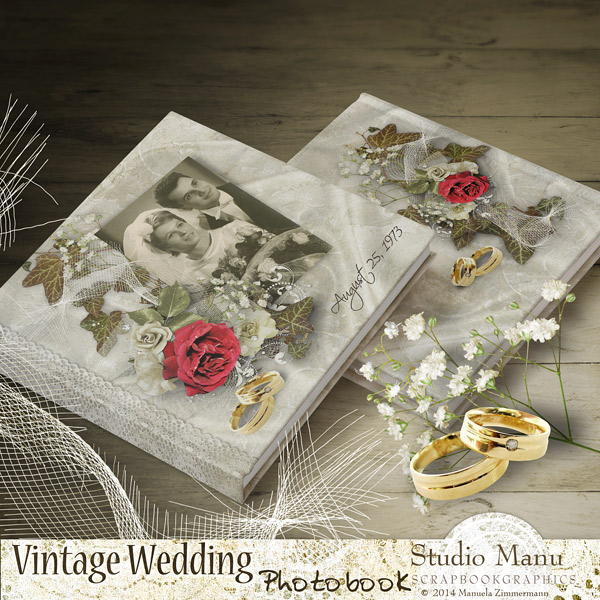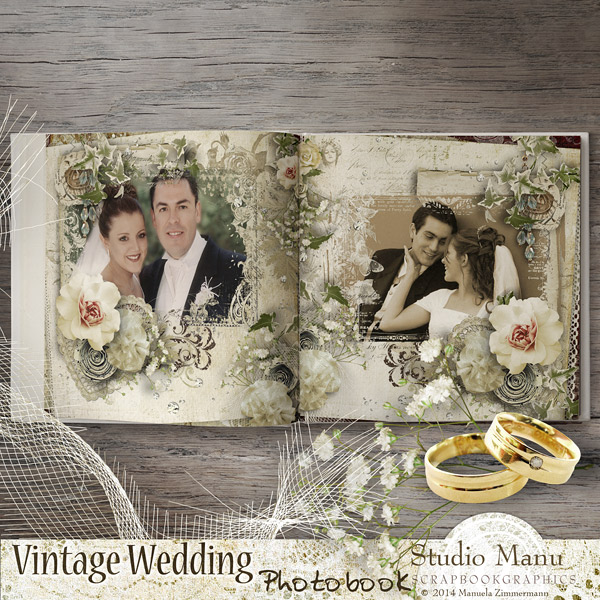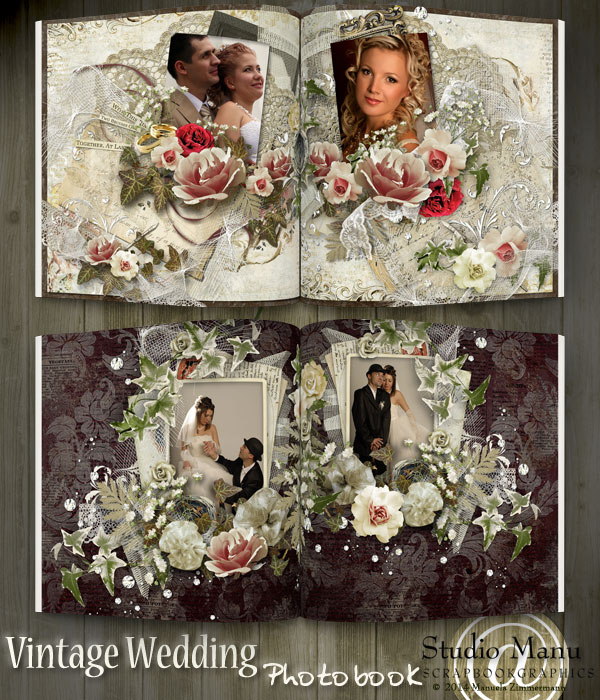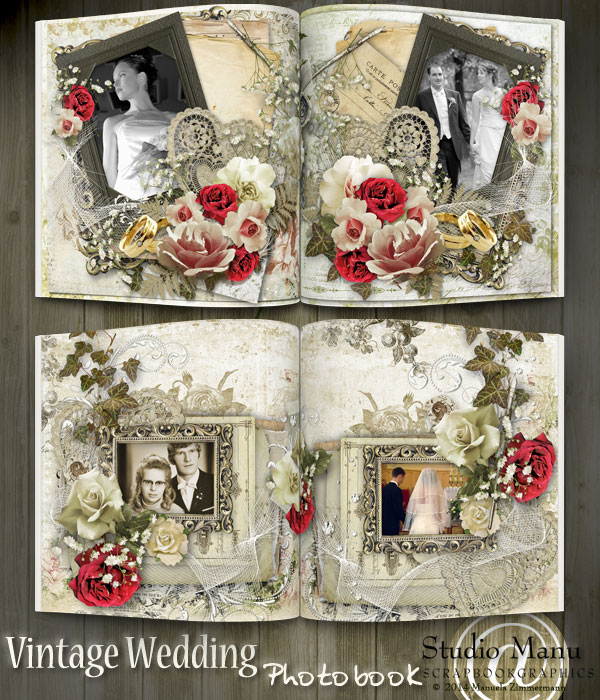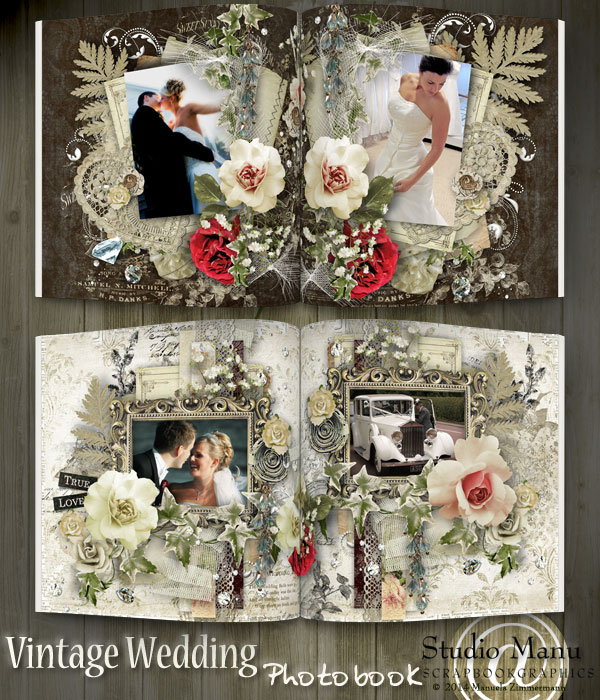 These are just a few of the pages.
All pages can be seen here in store.
Here is a preview of the Clusters and Stacked Papers, which are included too.
So you can easily add more pages to your album in case you wish to.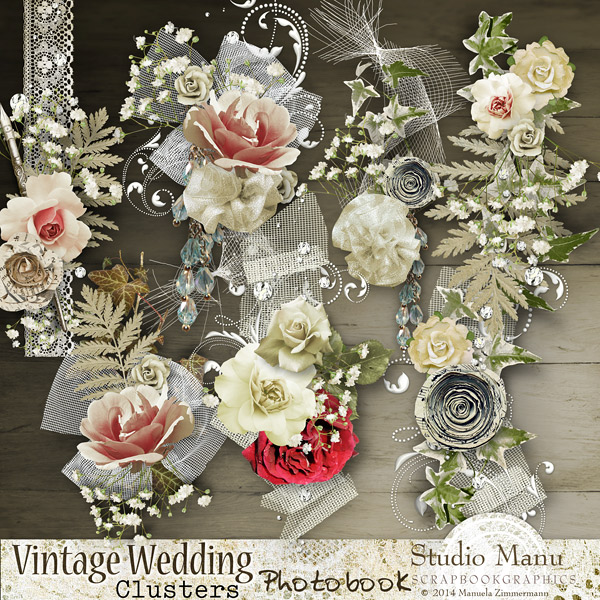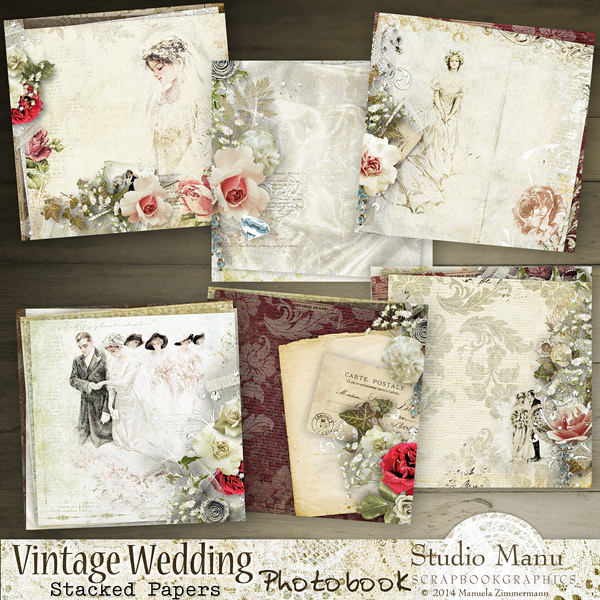 The entire Photobook is on sale only for a short time – 33% off
Perfect Harmony Collection moved over to Scrapbookgraphics
Now I also added the Perfect Harmony Collection to my Store @ SBG.
It was the 2nd release during my Guest Month at digitalscrapper.
There were included the Page Kit, a set of Stamps and a set of 4 Quick Pages.
Everything is separately avaialble and also on short time intro sale:
20% off on the Quick Pages, Page Kit & Stamps: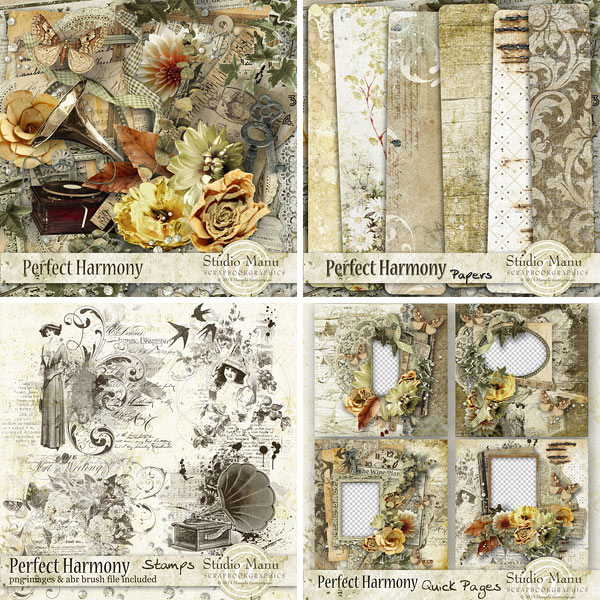 Inspiration Pages by my amazing CT: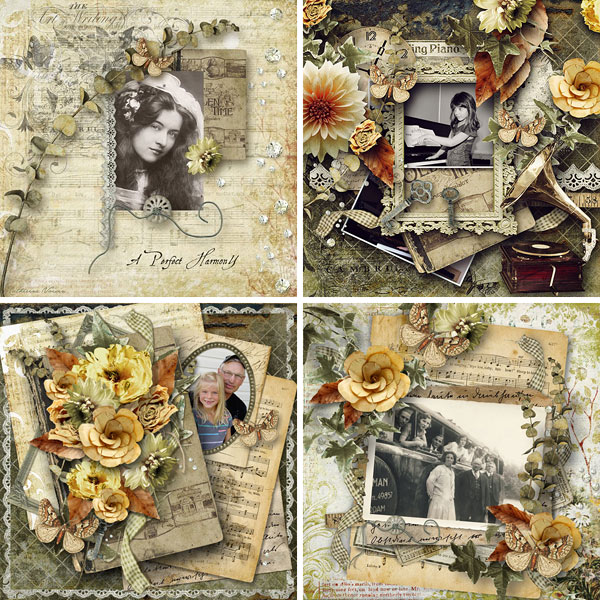 Free for Newsletter Subscribers:
This absolutely amazing Layout is created by the super talented Yuki.
Just love the soft feel, so cute photos: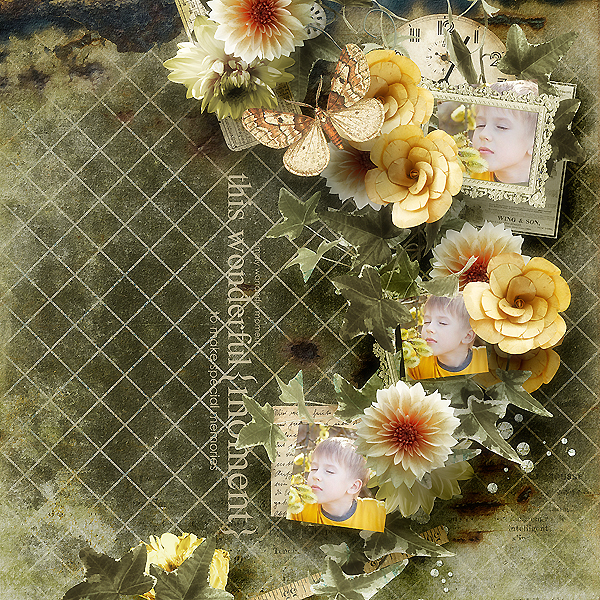 She made this wonderful Quick Page of her layout and it comes free to all newsletter subscribers later today;
Have a wonderful week 🙂