Did you get a breeze of Spring too? After a pretty cold time here it is now getting warmer, finally, and really feels a bit like Spring is just around the corner.
I am back this week with a few additions to the Splendorous collection.
First there is a set of Overlays.
Doesn't they look just beautiful?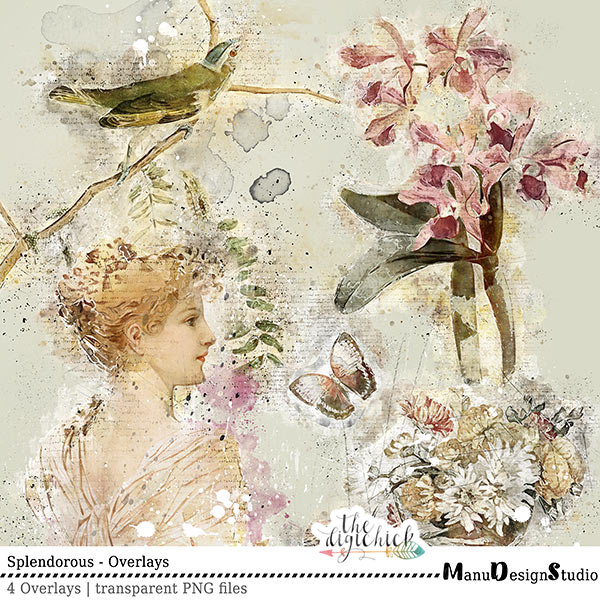 4 Overlays included, coordinating perfectly with the Collection.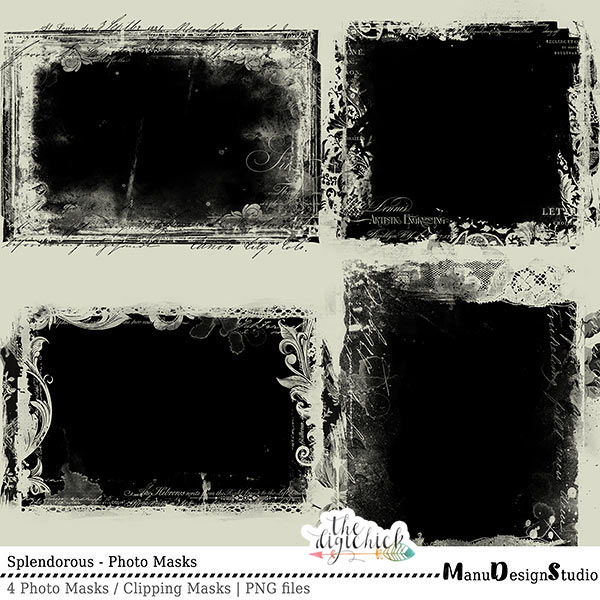 This set contains 4 Photo Masks and they work perfectly together with the  Collection.
Each mask is saved separately in .png file format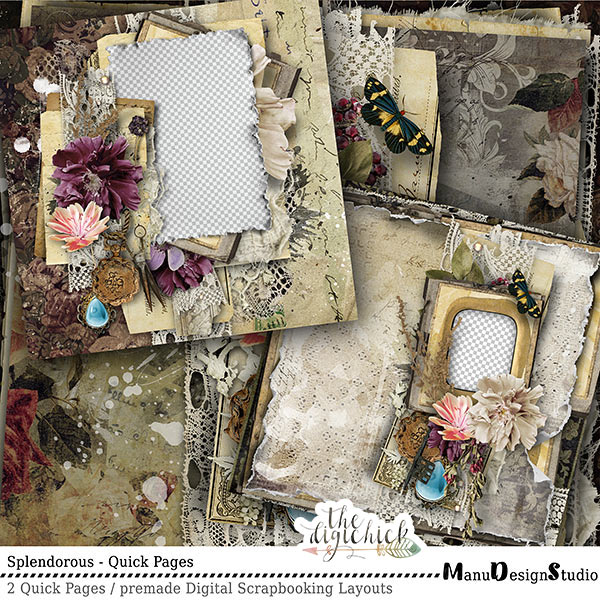 Quick and Simple; ready to use: Just add your photos and/or journaling and you're done!
2 beautiful Quick Pages included, 12×12 (3600 x 3600 px), individual .png files!
---
Again the CT did an amazing job. I absolutely adore what they created, just look:
I just laid my hand on the additions and collection and came up with a layout:
This one will come a free quick page later with the newsletter today: