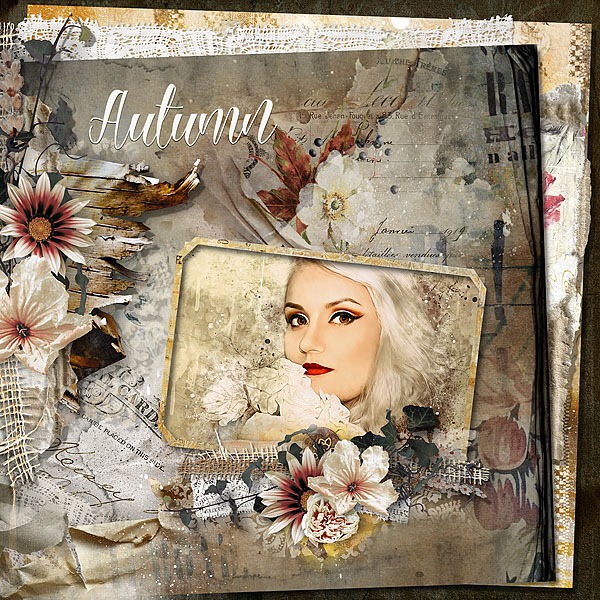 Gentle Dawn – Elements

The elements included in this kit give a little feeling of Autumn but really these are usable in so many ways, for so many reasons: Be it travel, genealogy, nature and yes, Autumn too. Think about Autumn in your garden.

These are just a few examples.
I have the feeling the colors are happy they were brought to life in these beautiful elements.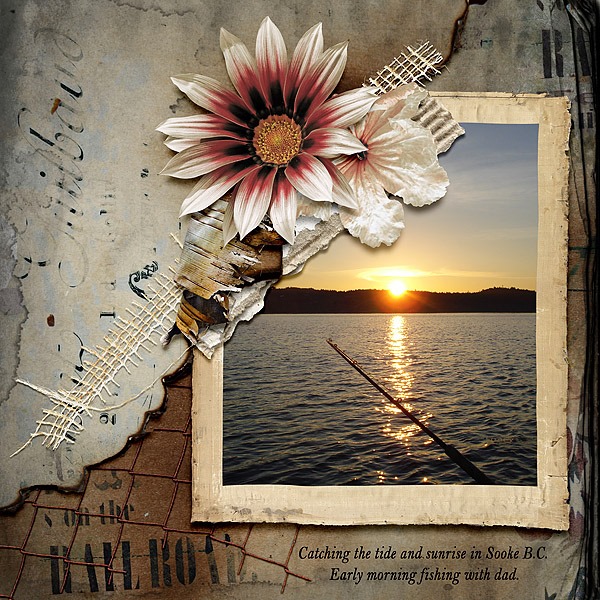 ---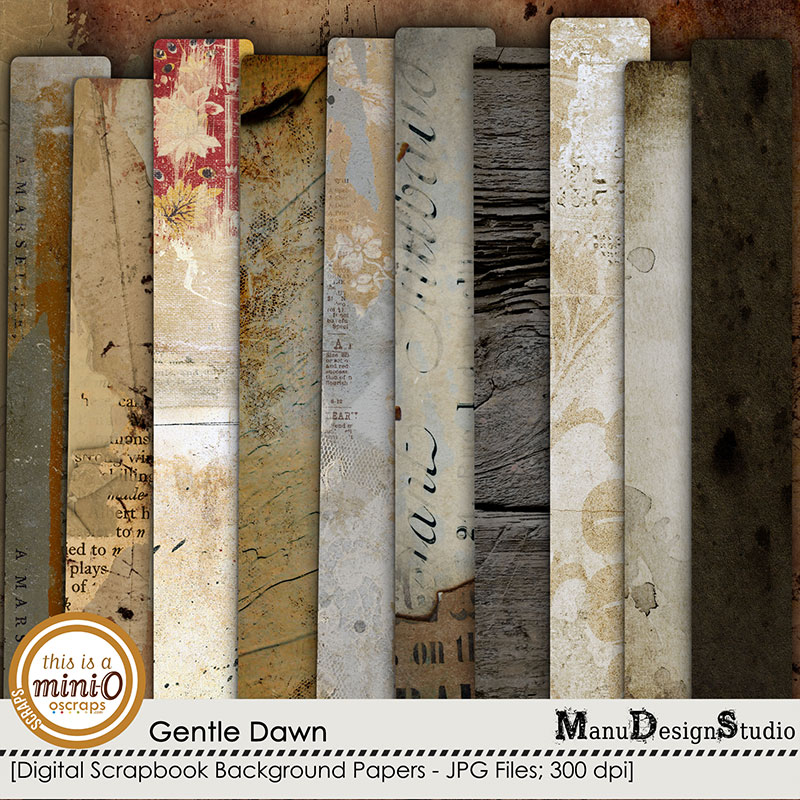 Wonderful page from Cath » » » »
It's the 4th Friday in October what means that new MiniO's hit the store.

The colors that were given are warm and soft and calm.
I had to think away that green and that pretty bright red and as I looked at the rest I heard them whispering: "Yes, help us, bring us to life. Make something really beautiful with us"
I promised to do so and the little collection I created is called:
And wow – what a sale!
Each and every product is 44% off – only this weekend!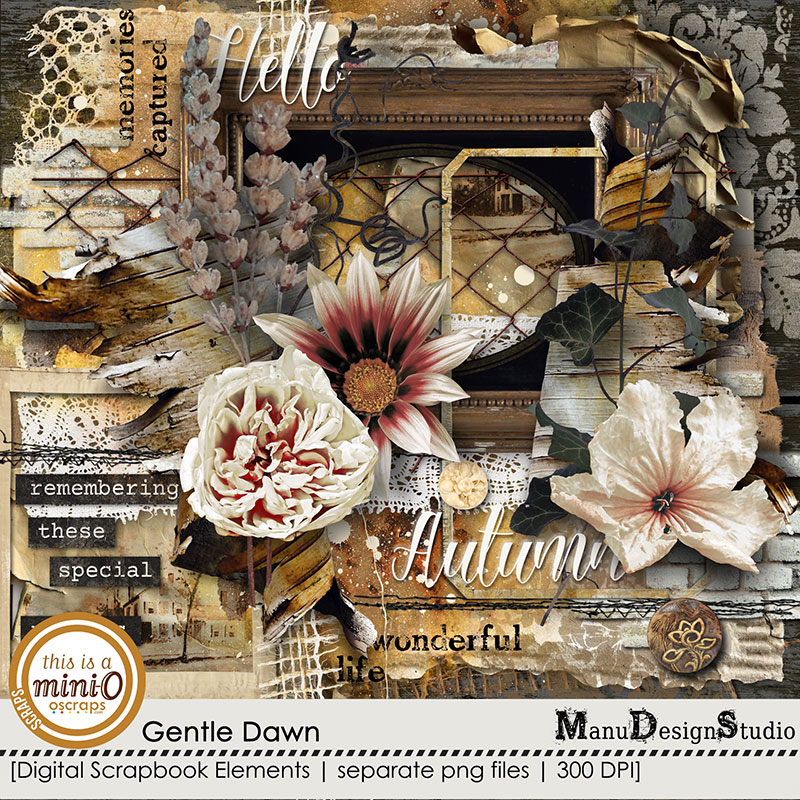 « « « « Amazing page from Karen. Beautiful shot of an amazing sunrise. So quiet and calm.

---
Gentle Dawn – Papers
Of course you'll need (most probably) a few papers to start a project.

This set includes 10 papers and 10 variations.

Everything created at 300 DPI and size is 12″x12″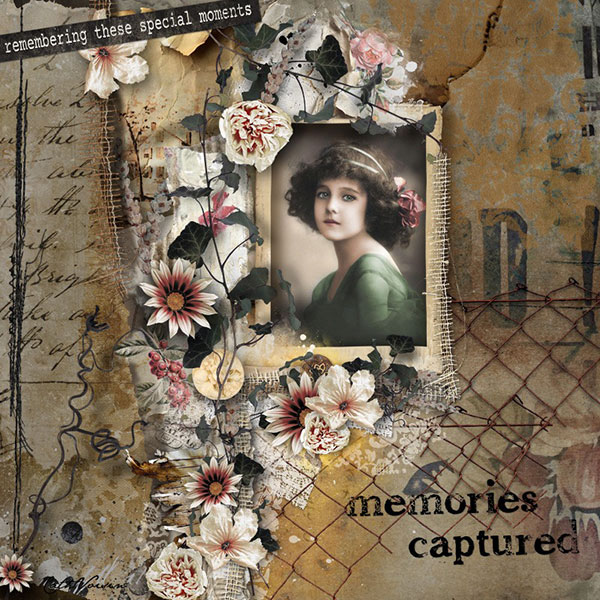 ---
Gentle Dawn – Clusters
If you look for a starting point or a quick way to finish a project these Frame Clusters will make it.

Just add them to your background paper, place your photo/s and it's done! If you wish. You can, of course, also add a few more things: words, a title, another cluster behind the Frame cluster or to place at a corner or use overlays.

In this set are 4 Frame Clusters and 4 Cluster elements (same but without frame attached).

Each saved in png format with transparent background.
Look at this beautiful page Kay created using a cluster frame: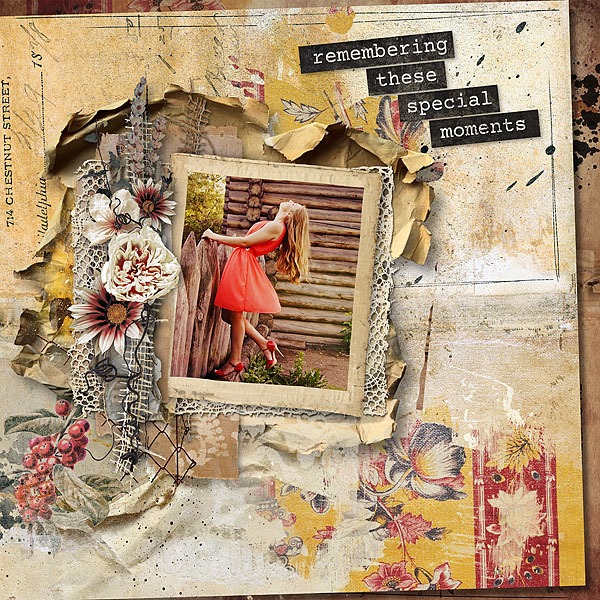 ---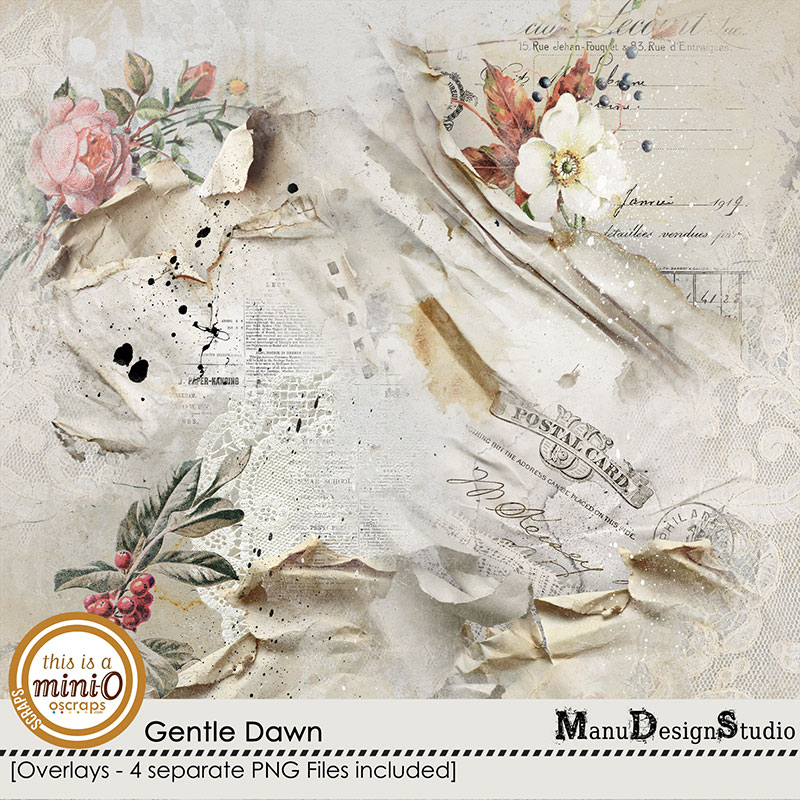 I added the overlays behind the photo and really love the look and how it turned out » » » »
---
Included 4 Overlays, saved separately in png format with transparent background.
---
That's it!

Remember – everything is on sale – 44% off but only this weekend!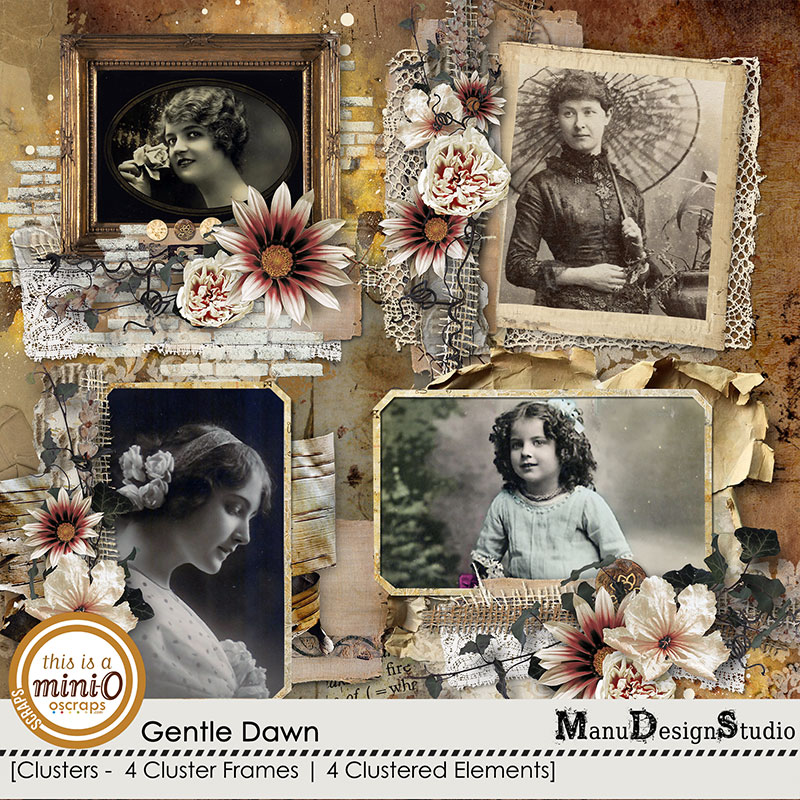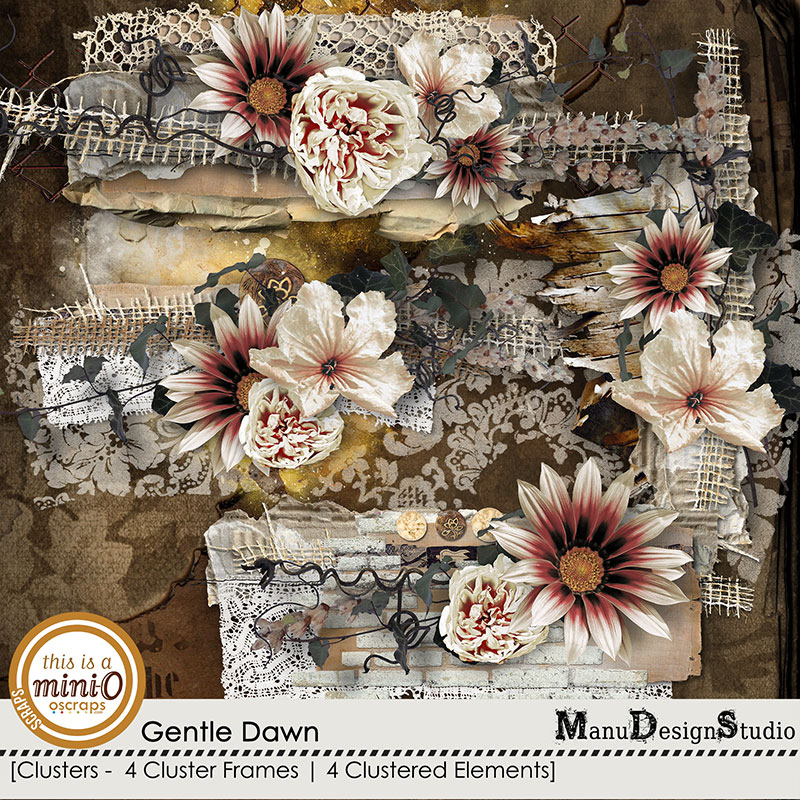 ---
Gentle Dawn – Overlays
And last but not least here is a pack of beautiful overlays. I loved playing with those and the girls loved them too.

These overlays help you to make the already really beautiful background papers even more beautiful.

Just add them on a layer on top of your paper. If you wish and can play with blending modes. Many interesting looks will appear.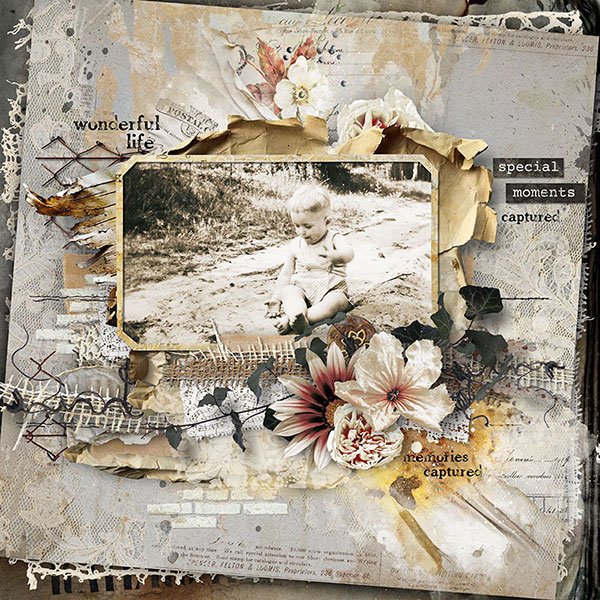 ---
Inspiration
Here are some more beautiful Inspiration layouts from the girls: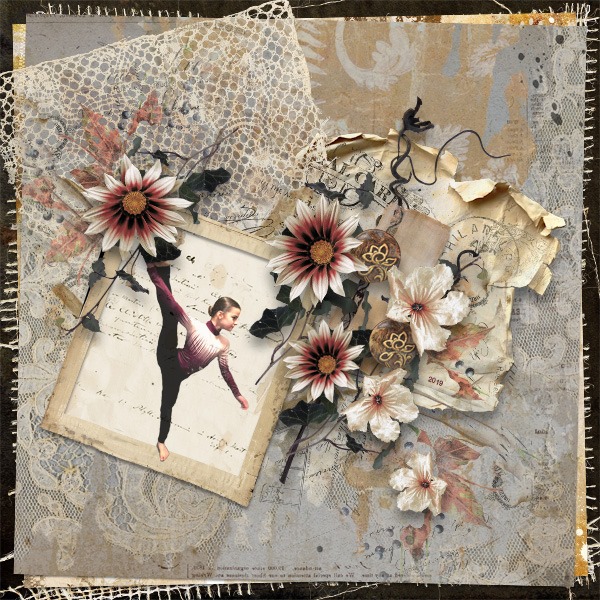 Love this page from Janet.

Can you believe, as I was a young girl I could bring my legs also in this position – or maybe I dreamed it 😉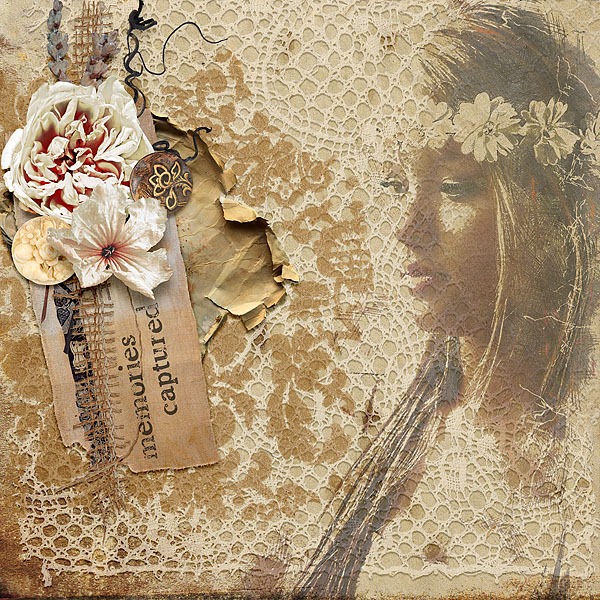 This is such a beautiful page from Karen.

What an amazing blend and cluster work and color combination.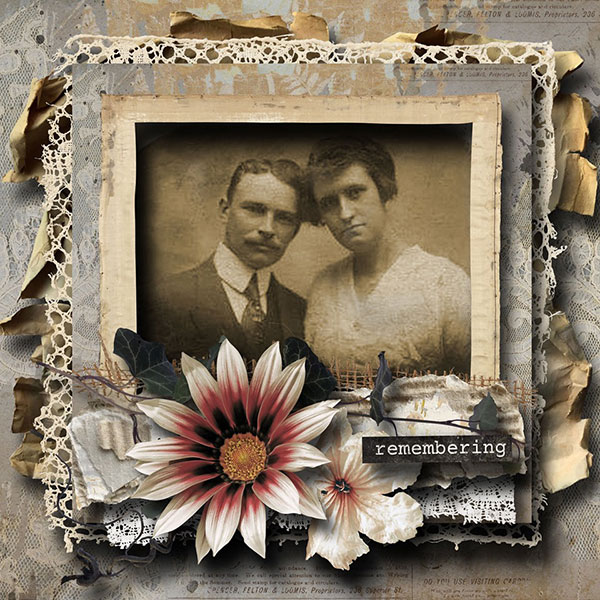 Beautiful Page from Petra.

This photo is showing her grandparents – what a real treasure.
---
Newsletter Freebie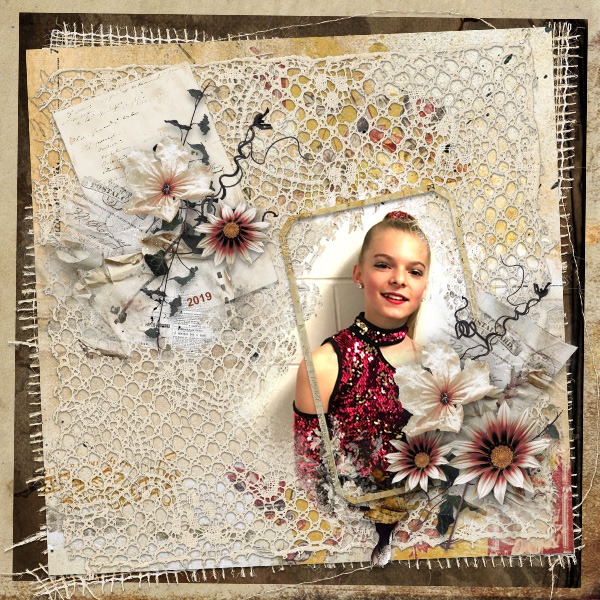 Here is another splendid page from Janet.

Amazing composition and clsuter work and beautiful photo.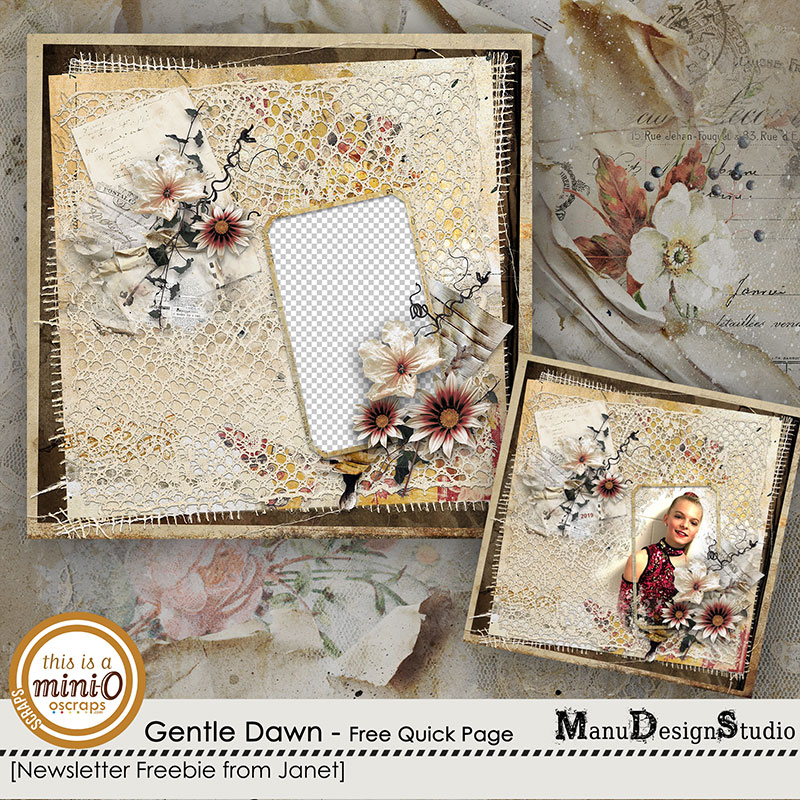 And Janet made a Quick Page for you so you can use it too to make amazing things.

It will come later with the newsletter. So better you keep an eye on your inbox.
---
Blog Freebie