Happy Sunday everyone!
Don't forget today is the last day to save 50% off on everything,
Bundles are up to 75% off
Black Friday Sale @ Studio Manu
You should check the store today because you'll get a free gift with each order:
As we all get warmed up and ready for the holiday season, we thought it  festive to bring you some
stocking stuffer gifts FREE WITH PURCHASE.  There will be a new one each day for the next little
while as  we extend our best wishes to you and your family for the happiest of  holidays.


Our first Free with Purchase Stocking Stuffer is a set of Holiday Greeting Templates from Angelclaud ArtRoom
and it will be available on Sunday, December 1st!
Remember to  check each day on the top of the store front for a new Stocking Stuffer – Free with Purchase from the Studio Girls!
It is unbelievable but it is already here – December.
And here comes your December Desktop.
Available in 3 sizes and each with as well as without he calendar on it: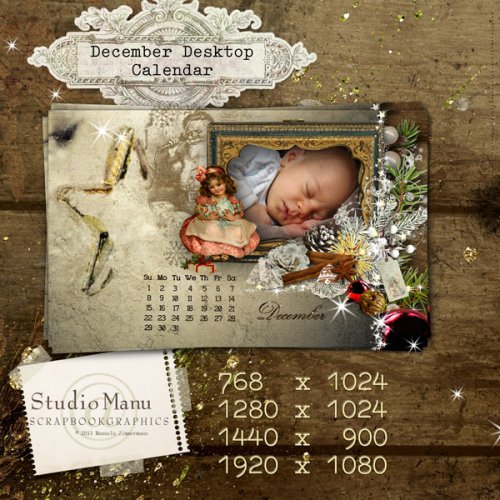 Tags: Black Friday Sale, december desktop calendar, digital scrapbooking, free with purcahse