Hey everyone, we all love scrapbooking and with time goes by it became a part of our life.
So Joy Of Living also means joy of scrapbooking. Preserve all those wonderful moments,
capture the joy of living through digital scrapbooking.
Enjoy it! Have fun!
Janet captured this great moment as her little granddaughter rode with a two
wheel bike without training wheels the first time. Isn't it just gorgeous?
This precious memory for Tori itself, for her parents and grandparents
is now captured forever with all emotions, this awesome smile and
she looks so proud.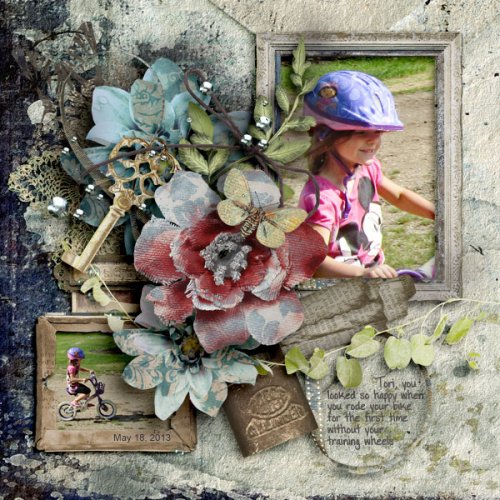 Joy Of Living is filled with a lot of awesome elements you need to scrap.
Fastener (screw), frames, greenery, tag, word art as well as some things to put behind
like book, card, paper doily, lace doily and things to put on top like flowers, overlays,
key(s) and lock, ribbon.
And not to forget the amazing papers (11 in total)
Joy Of Living Preview: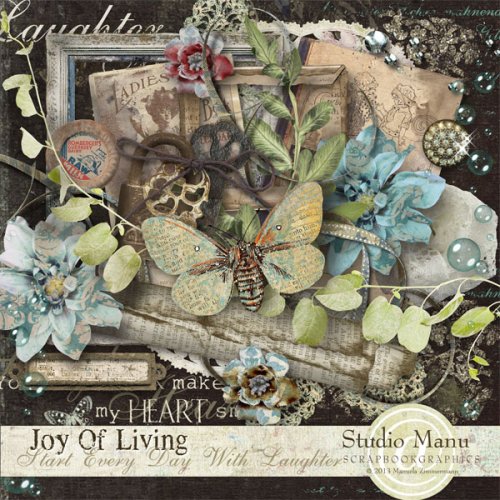 Irene made this amazing page. I love the clustering around
the photo and also the work in the background behind the pic: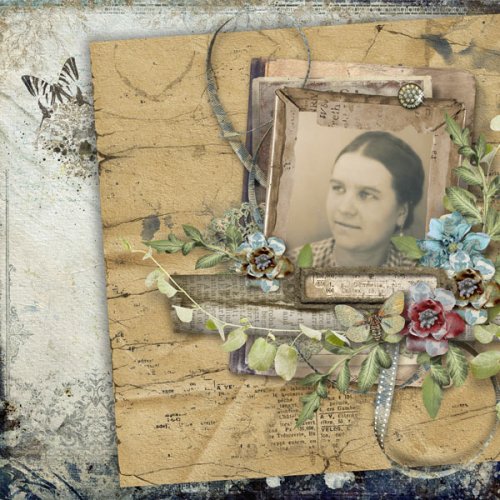 Here you can take a look at the papers: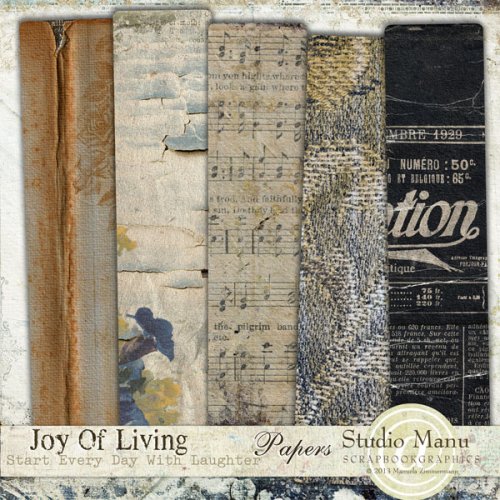 And another layout by Yvonne for your inspiration: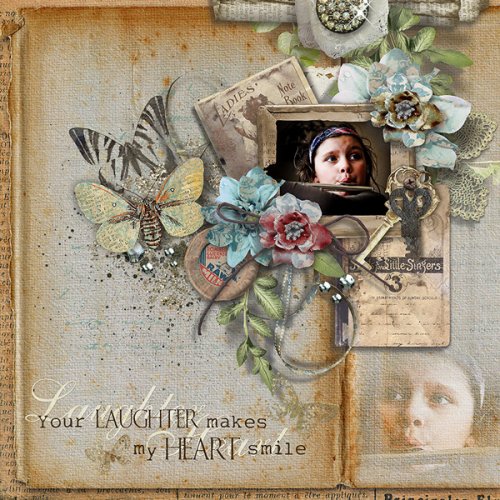 Look what she made combining the overlays on the left side of the photo.
On top the butterfly is a great idea!
Preview of all Papers – no, in fact one paper is missing,
there was no more place.
There are 11 papers included in total: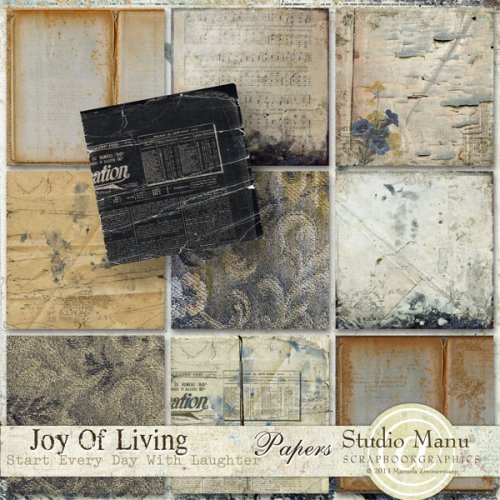 More Inspiration
This wonderful layout is created by Tracey.
Love the framing and the extraction – looks so unique!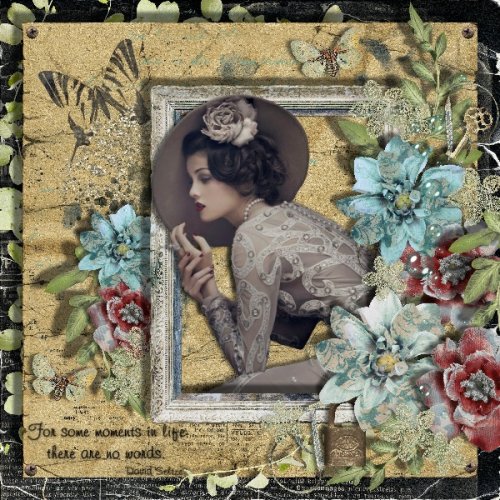 And here is one by Yuki – pure Joy Of Living: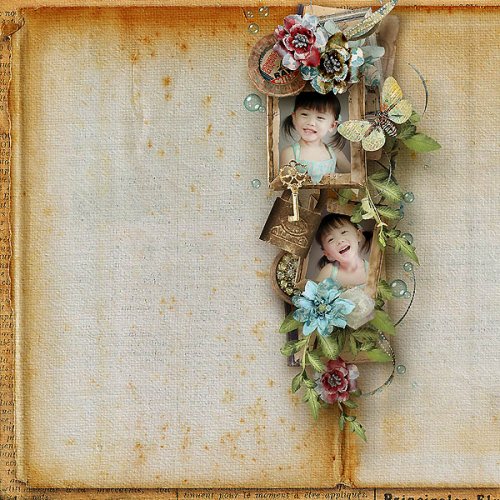 And there is one last page created by Cath.
Wow … I just love it, love the clustering and the picture.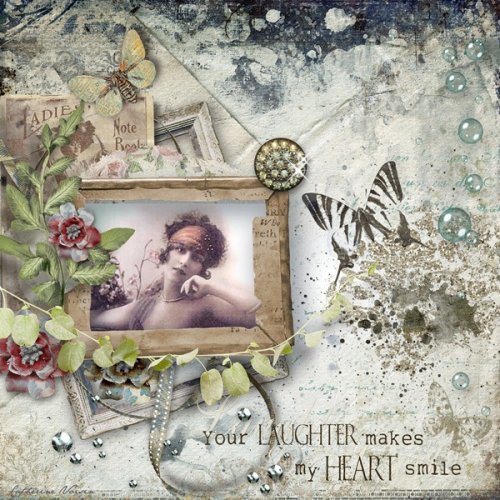 Joy Of Living – 50% off limited time only intro sale
Blog Freebie
Yepp, Yuki made a QP, so wonderful …. Thanks a lot, Yuki ♥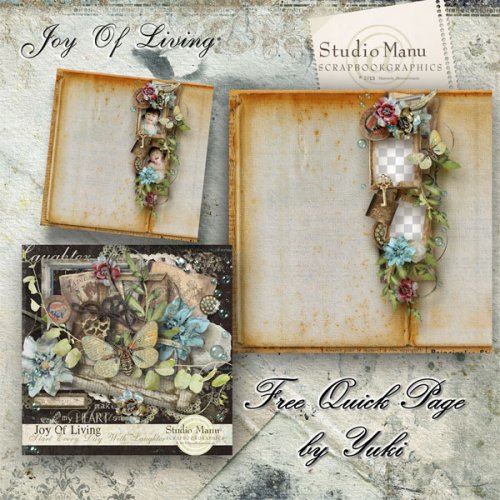 I hope you like it, of course you do


Enjoy your week and Happy Scrapping!
Tags: digital scrapbooking, enjoy life, free quick page, freebie, genealogy, heritage, inspiration, joy of living, vintage