Well, school break is over, kids are back to school and I slowly come back to my computer.
During Summer with kids at home, vacation time, gardening and everything it's always difficult to find time for my addiction but the more I can't wait to get back to it. Each year …. the same.
Now, this is the first collection I release after Summer.
It's called Way Back When and I truly love the result, the colors and elements and of course the papers.
I am really pleased what I did.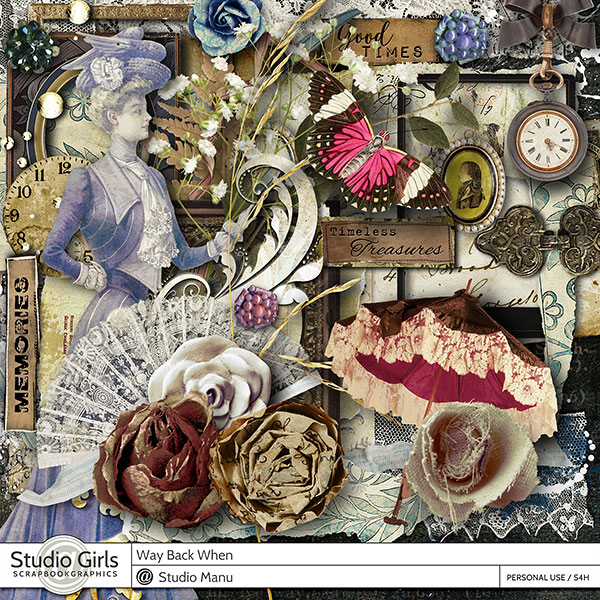 Inside are such beautiful unique elements like clock, flowers, lace fan, umbrella, vintage lady, flourish, butterfly, charm, buttons, frames and flowers, paper fragments, lace, really big lace doily, labels … and so on.
Elements come in a shadowed as well as no shadows version, saved in separate folders.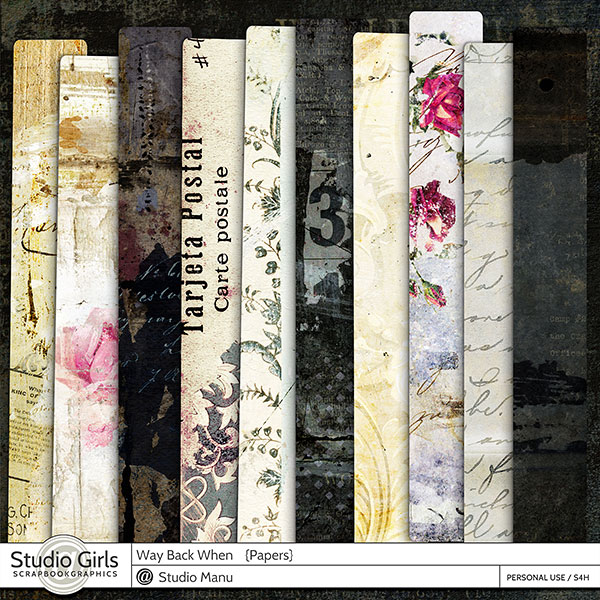 Included also are 10 beautiful papers + 10 extra papers (as usual).
See them all in the previews below: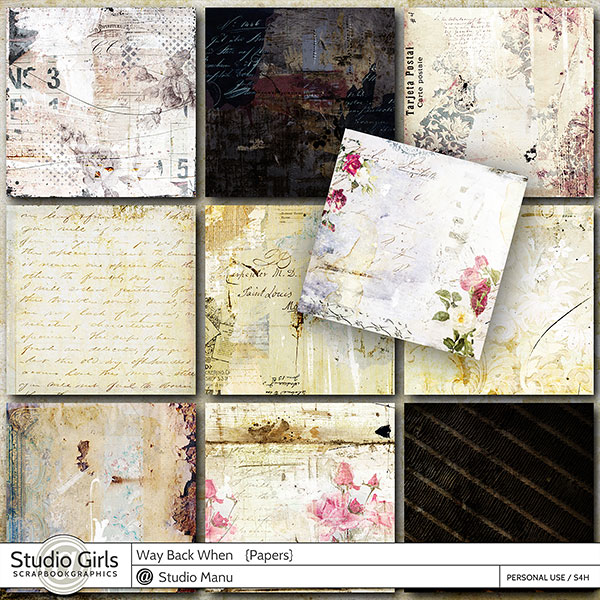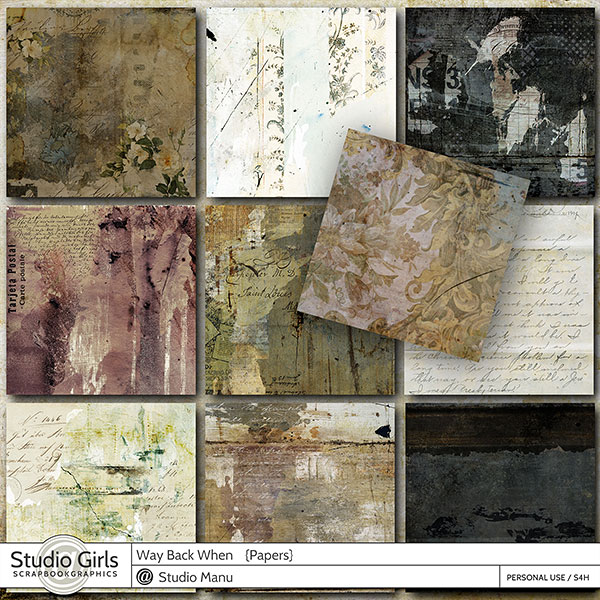 Way Back When – Stacked Papers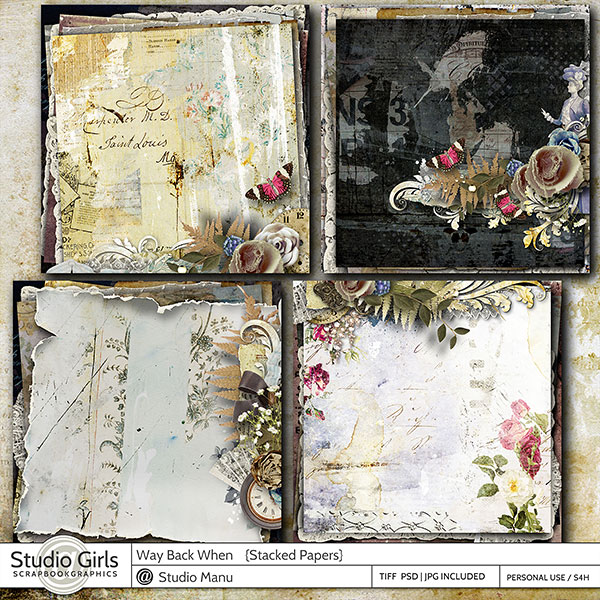 This set contains 4 stacked papers
Included are flattened .jpg files and .psd files as well as .tiff files.
Sample Page: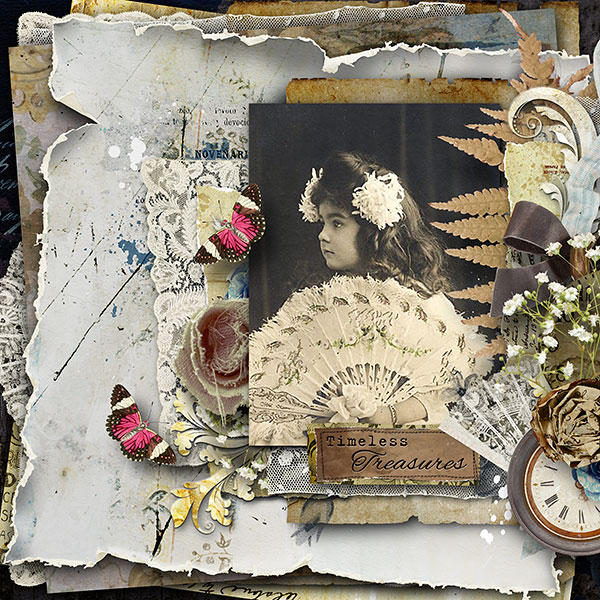 Elements clustered together on a separate layer and the background is on a separate layer.
Mix and match them with each other as you wish. This way you are able to create multiple layouts in no time.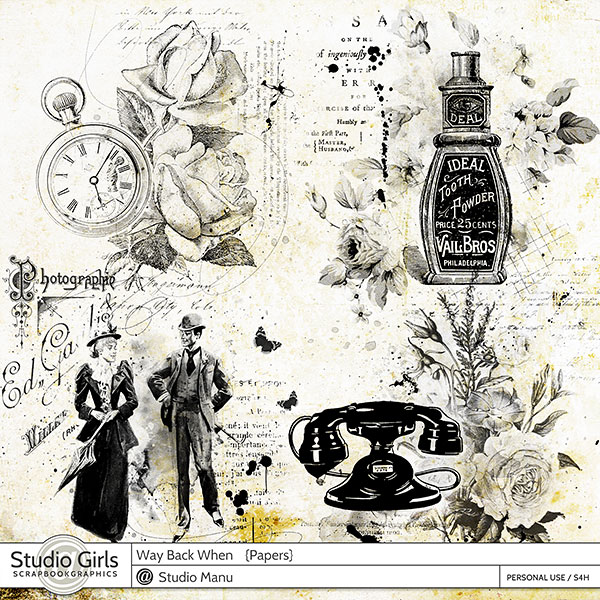 A Set of 4 beautiful vintage Stamps and Brushes.
Included:
4 transparent png files
ABR Brush File for Photoshop CS6 + CC
ABR Brush File for Photoshop up to PSCS 5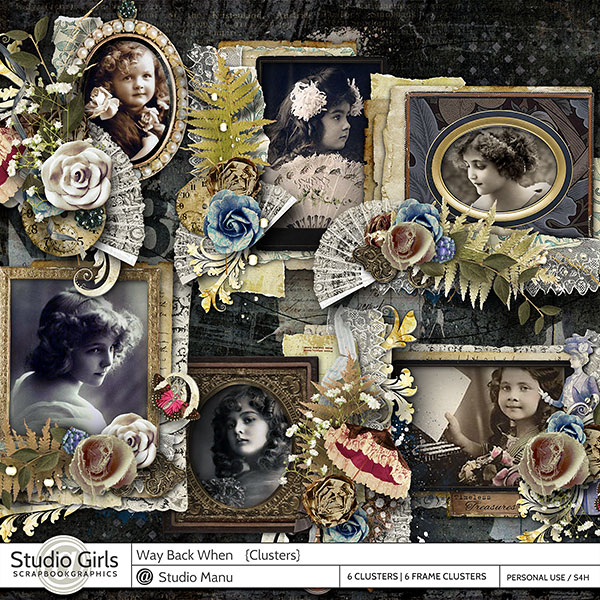 A set of 6 Clustered Elements made with the *Way Back When* Page Kit. Ready for you to use.
Shadows already added.
6 Clusters come without frame and 6 Clusters come with already frame added.
So for your own creativity and needs you can choose your own frames or use the finished Frame Clusters.
Preview Clusters without Frames added: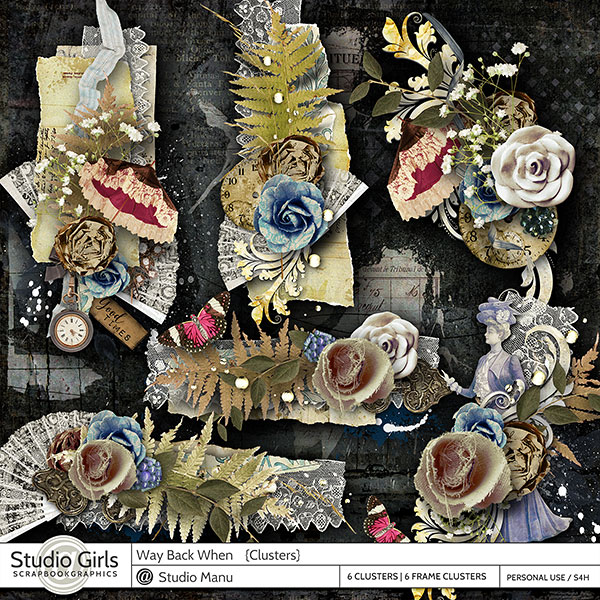 Here is a Sample Page using Stamps and Clusters: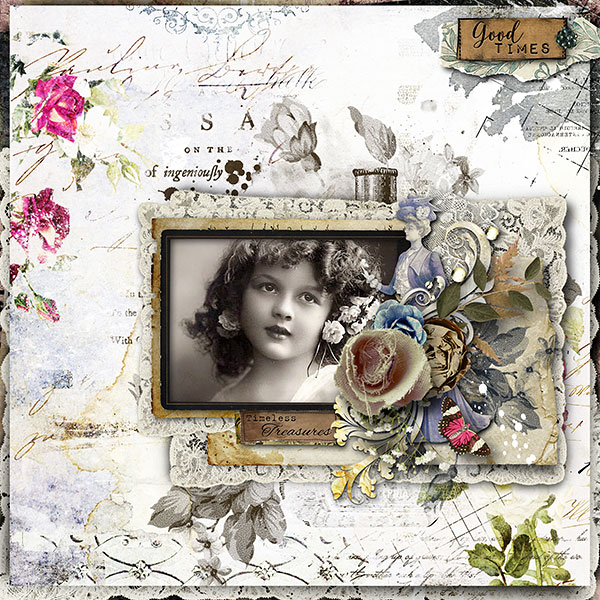 Way Back When – Full Collection
Here is everything included (Kit, Stacked Papers, Clusters, Stamps & Brushes) at a HUge Discount.
Save 49% on the complete collection: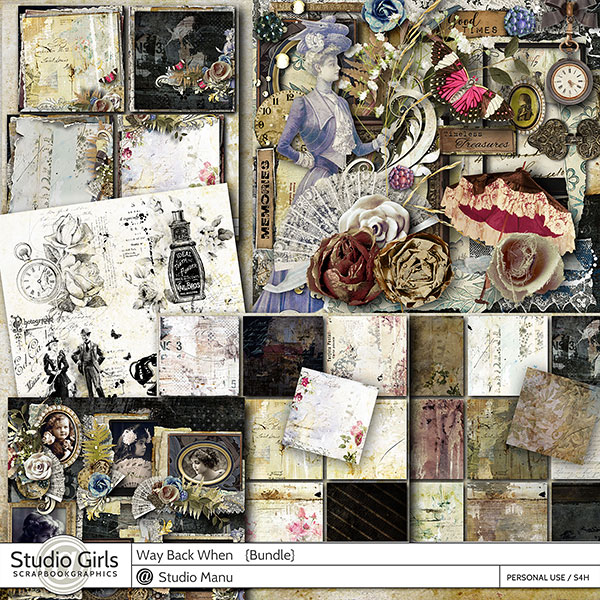 I just have to say … I so much missed my amazing Creative Girls during the break and their beautiful layouts.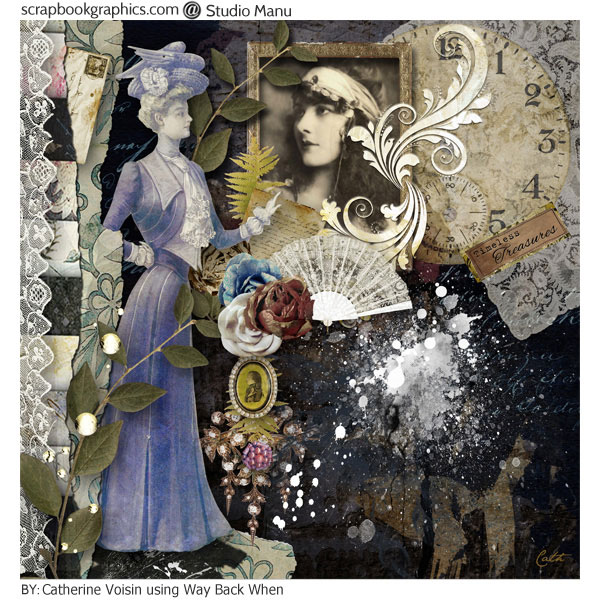 Today there is also a new Freebie coming to all Newsletter Subscribers. A coordinating Mini Kit Add-On.
Hope you like it!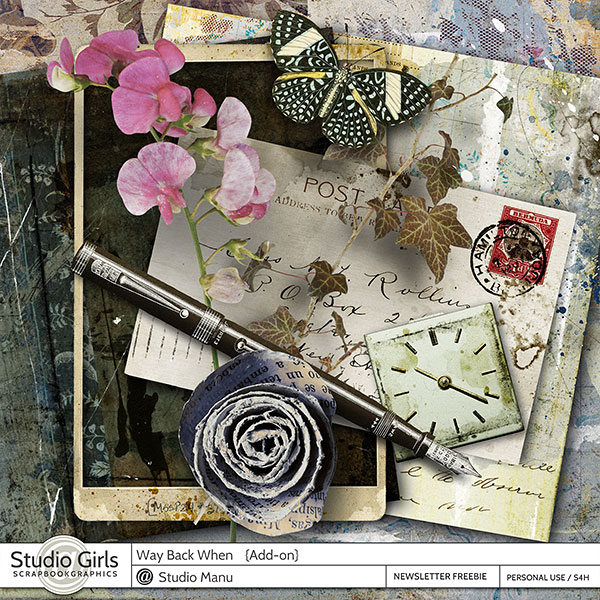 ---
Antonia also created a super fabulous page with the new collection.
I love that the attention goes right to the big photo and the little details she added around it.
This photo is really so beautiful, like the entire page: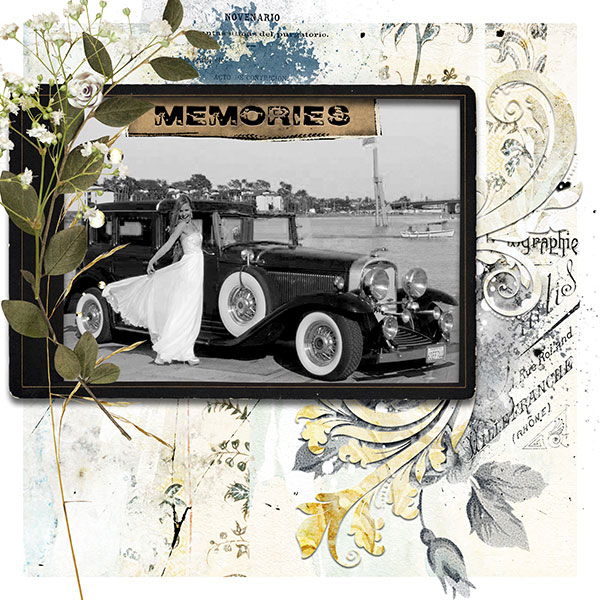 She also turned her layout into this beautiful Quick Page and you can download it here right away.
Thank you very much, Antonia!
Please click the preview or the link below to download: