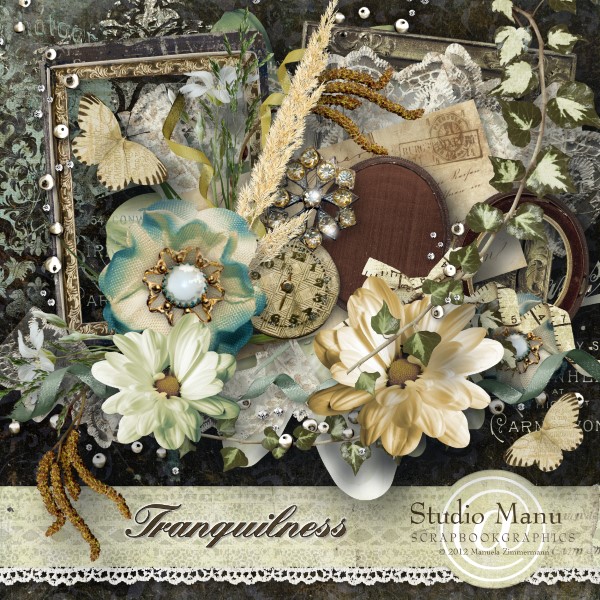 Good Saturday morning everyone.
A new Page Kit is arrived @ Studio Manu. The name of the kit is Tranquilness and it has lots of awesome elements in it and wonderful papers. The best it is on a huge sale for a limited time only:
Tranquilness – 48% off
*****
Guten Samstag Morgen. Ein neues Kit gibt es heute wieder und es heißt Tranquilness.
Viele tollen Elemente sind drin und wunderschöne Hntergründe.
Das Beste: es ist 48% off nur für eine kurze Zeit.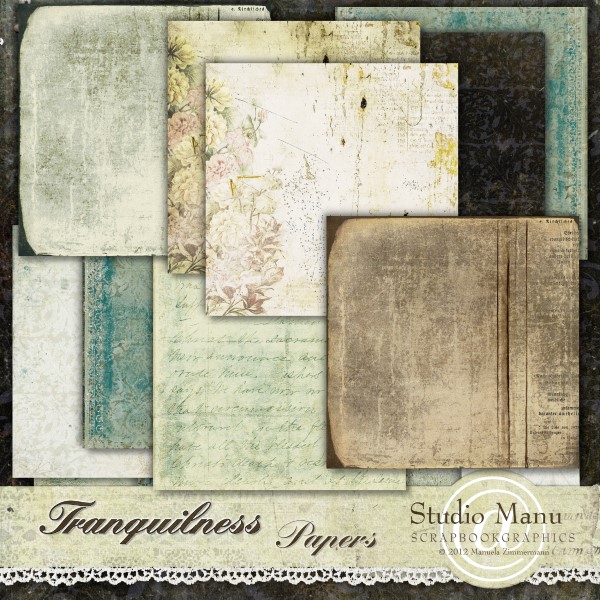 Inspiration Layouts
Here is an awesome page by Tracey: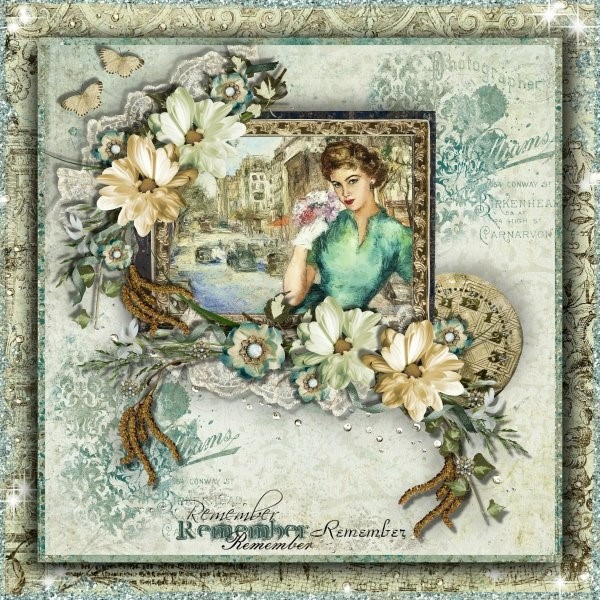 This one is created by Carla: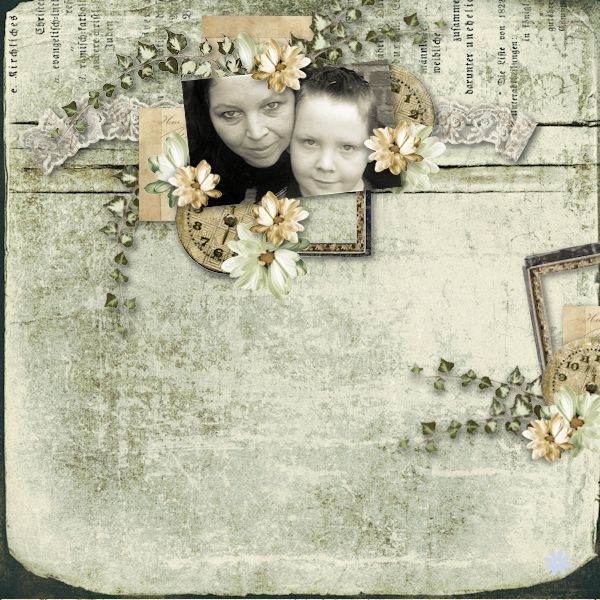 A truly gorgeous page by Yvonne: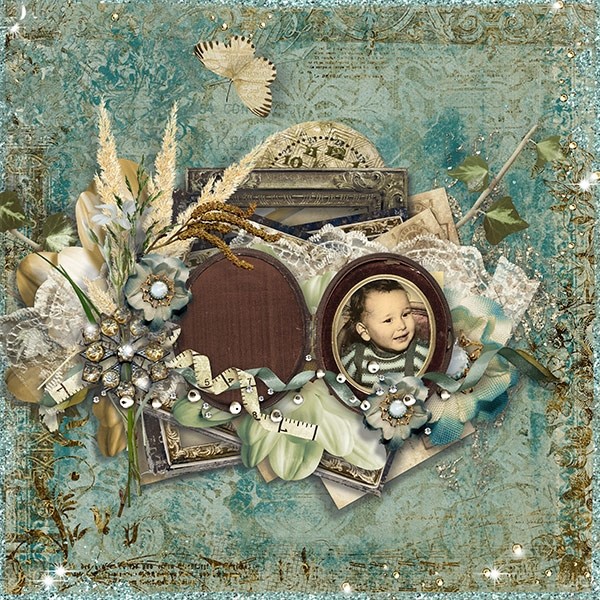 And this amazing layout is created by Yuki: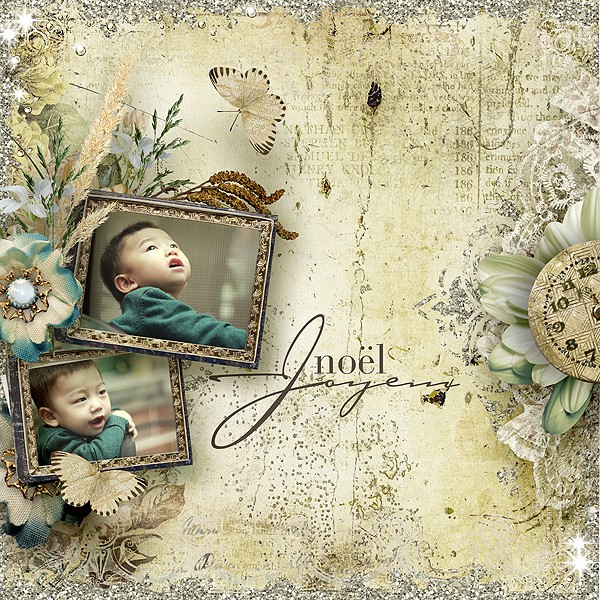 And a very creative layout by Jeannette: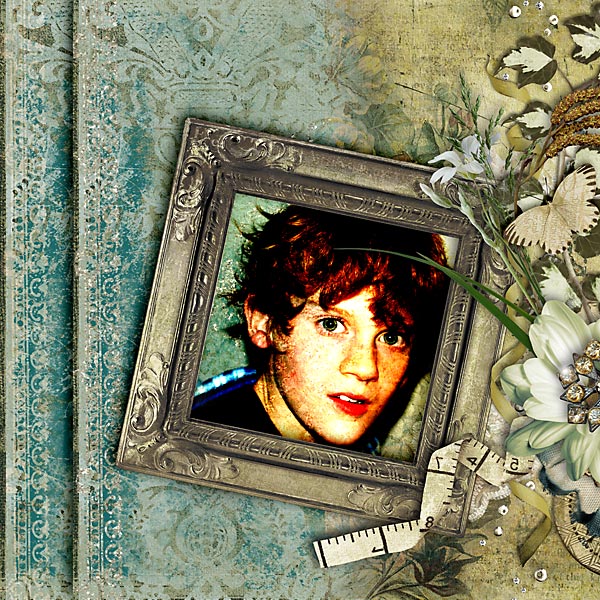 Pillars of Love – Page Borders
I also created in addition to the Pillars Of Love Collection those wonderful Page Borders – some of the girls used them in their pages:
Ich habe noch zusätzlich zu der Pillars Of Love Collection diese wunderschönen Page Borders gemacht – einige der Mädels haben auch schon in ihren Layouts damit gearbeitet: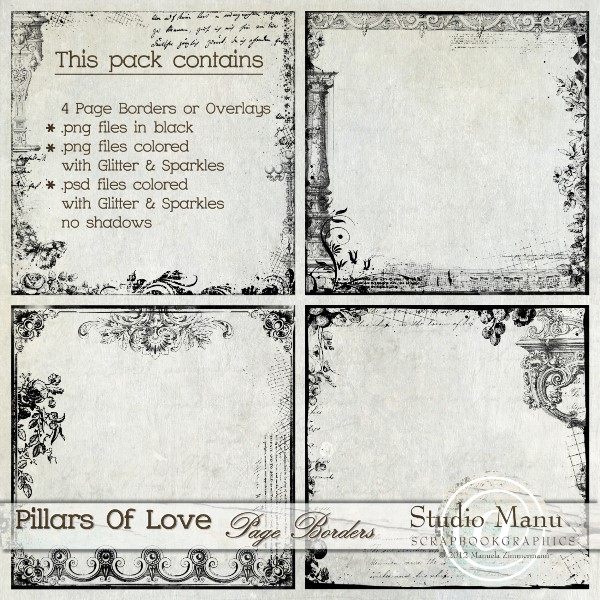 They are included just in black .png file format (like on the preview above).
I also included a colored version of each border with some awesome glitter and sparkles in .png file format:
Die Page Borders kommen nur in scharz (.png format) – wie oben auf der Vorschau zu sehen.
Ich habe auch von jeder Page Border eine farbige version eingefügt – mit Glitter und Funkel (png format):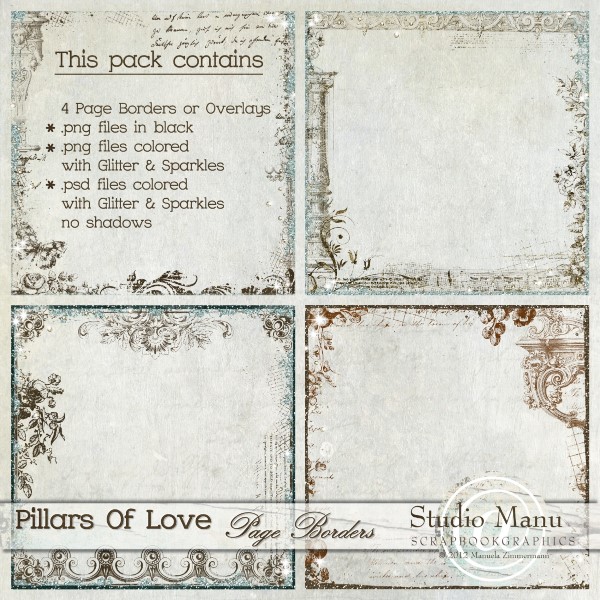 And I also included of each version a layered psd file version. This gives you almost endless possibilities.
You can change the color of the separated layers, change the glitter layers with each other, use only the glitter … and so on and so on …
Ich habe auch von jeder Page Border zusätzlich eine layered PSD version dazu getan. Damit könnt ihr echt unendlich viele Möglichkeiten ausprobieren. Man kann ganz einfach die Farben der verschiedenen Ebenen ändern (an helle oder dunkle Hintergründe anpassen). Man kann nur die Glitter Ebene verwenden oder die Glitter miteinander tauschen, da gibts echt unendlich viele Optionen.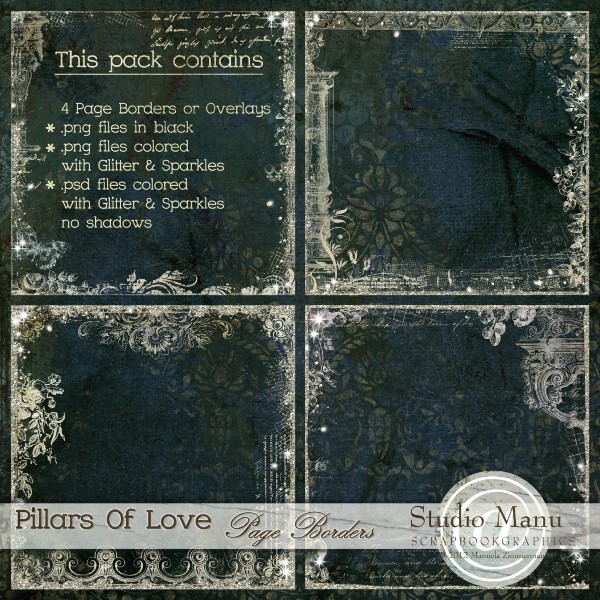 Pillars of Love – Page Borders – 31% off intro sale price
Sample Layout: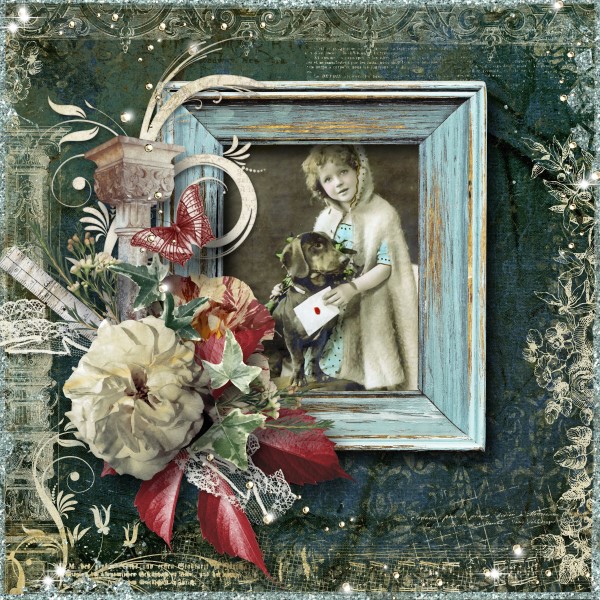 Pillars Of Love – Stamps
And – because I'm busy as a bee – I made these amazing Stamps coordinating with the Pillars of Love Collection:
Und – weil ich fleissig bin – habe ich noch diese tollen Stamps gemacht, passend zur Pillars Of Love Collection: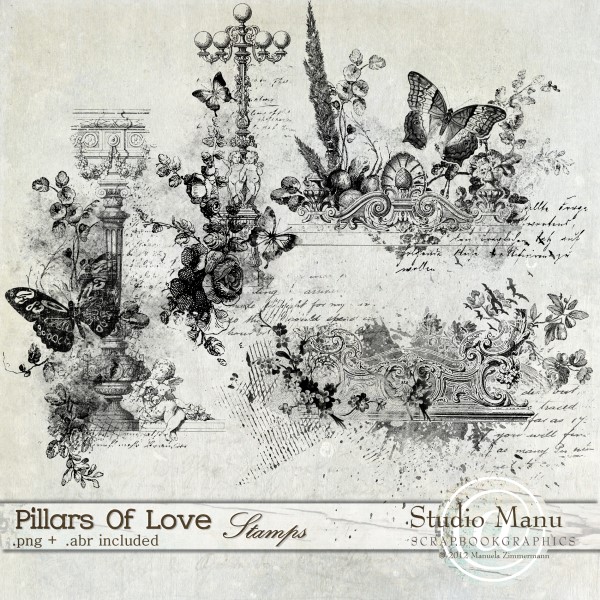 Included are the png images as well as an .abr brush set.
These stamps are really amazing – I played a bit and I really love the look:
First I show you the page I created without the stamps.
It really looks okay but something is missing: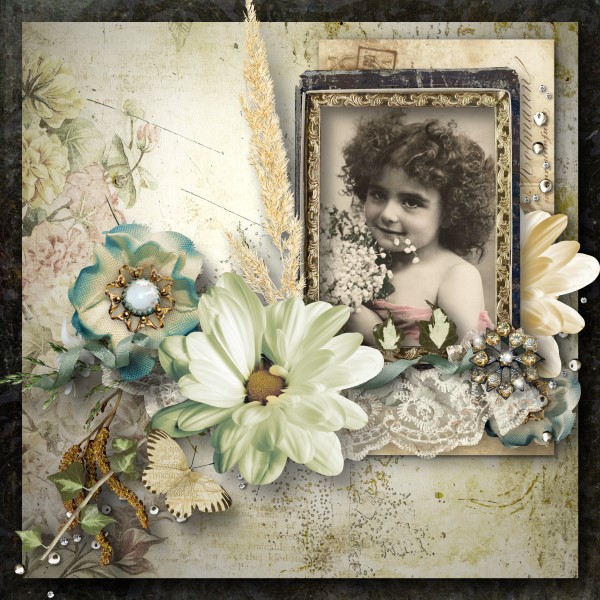 And now the finished page with the Stamps added. I used a stamp below the picture and a stamps on the left site of the picture and now one can see how those stamps really can enhance the layouts – wow!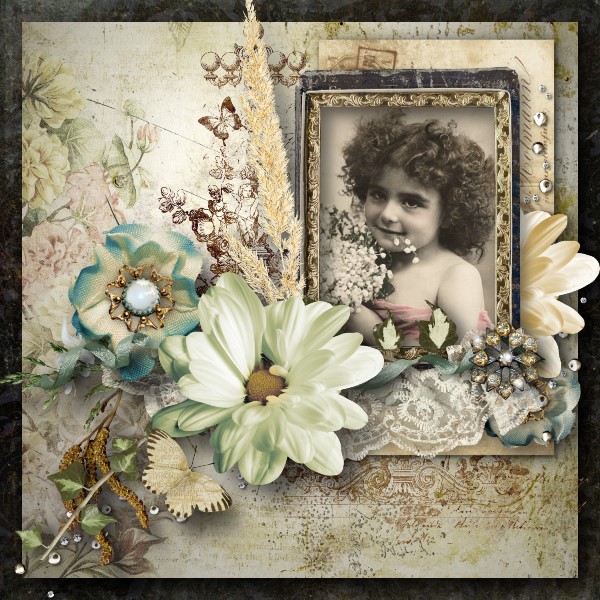 Rest of the page I used the Tranquilness Page Kit!
Blog Freebie
December Desktop Calendar has arrived. As always of each size is a version with as well as without calendar included:
Der Dezember Desktop ist da. Wie immer von jeder Größe ist ein Version mit und eine Version ohne Kalender enthalten.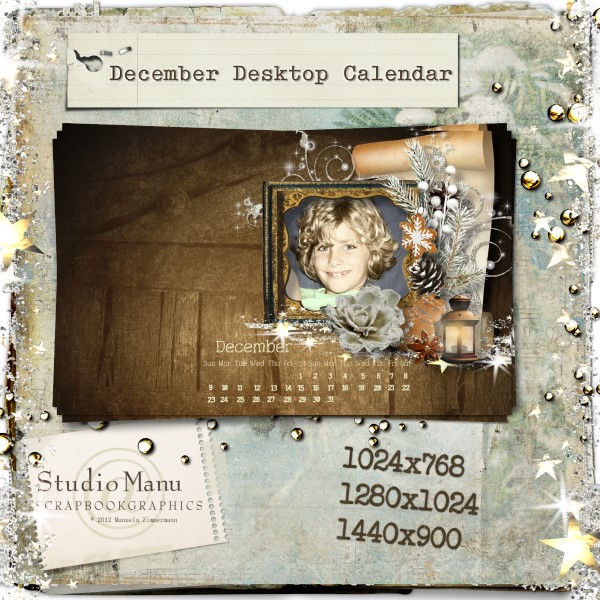 Don't forget to check the post below for a chance to win my new Collection next week!
I hope you'll enjoy your weekend!