This week I have a few new things for you.
In addition to the Flurrious Fun Winter Collection I made some fun, beautiful Quick Pages. 50% off
We had a lot of snow yesterday, really a lot. I had to shovel the snow from the street 3 times and today – it's crazy – all is gone. It's warm, even the sun is lurking a bit.
Then there is a New Page Kit called A Journey Into Yesterday, really love how it turned out and it's fun scrapping. 55% off (complete Kit just $2.49)
Next – because of requests, I created a set of Planner Pages – also 50% off
And a new CU Lace Collection – 20% off
55% off intro sale [$2.49 only]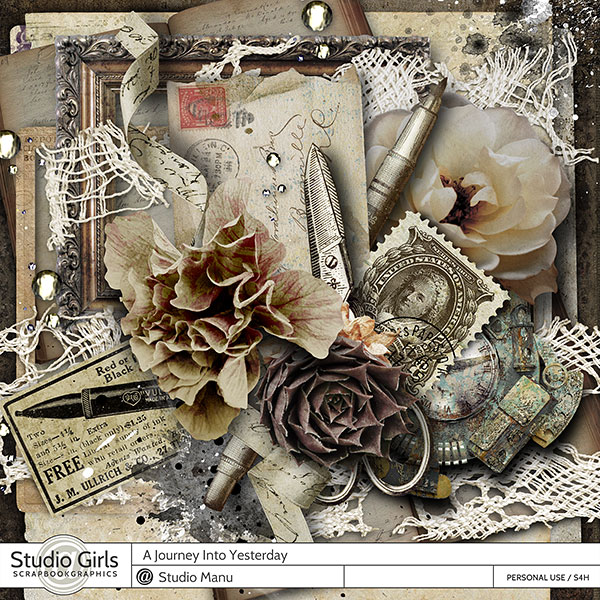 You get: flowers, newsletter advertising, an antique pen, an old scissor, lace pieces,  postage stamp, overlays, an old steam punk clock, an old antique open book, a letter (envelope), frames, curled ribbon, old ripped paper (great for layering)
A Journey Into Yesterday – Papers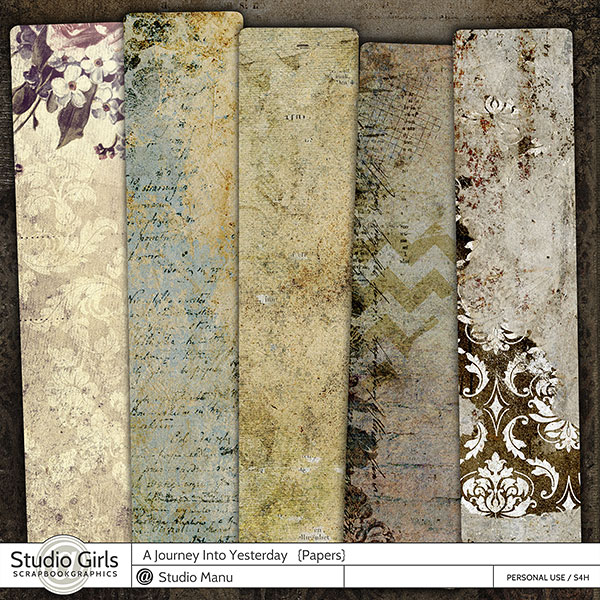 Included in the Page Kit are 5 beautiful background papers + 5 additional extra papers. These are modified versions of the originals!
Sample Layout: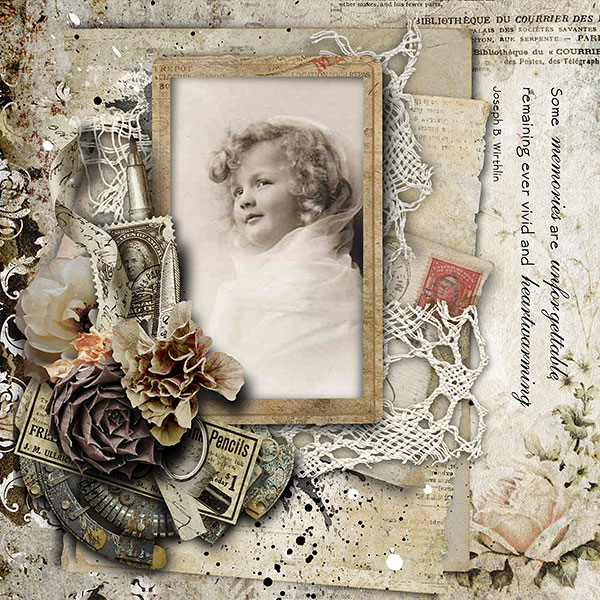 And this beautiful page is created by Irene: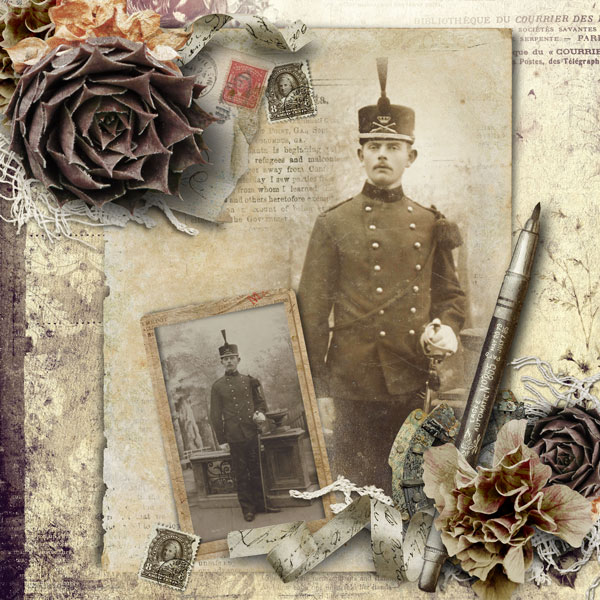 And here are 2 pages by Tracey. Fantastic!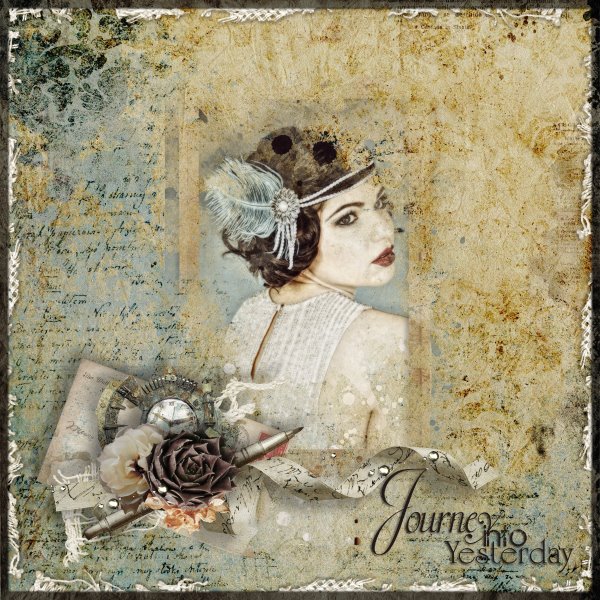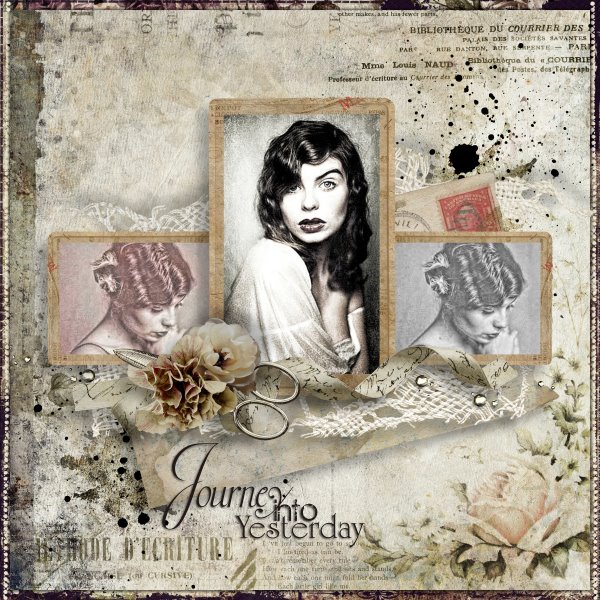 ---
50% off intro sale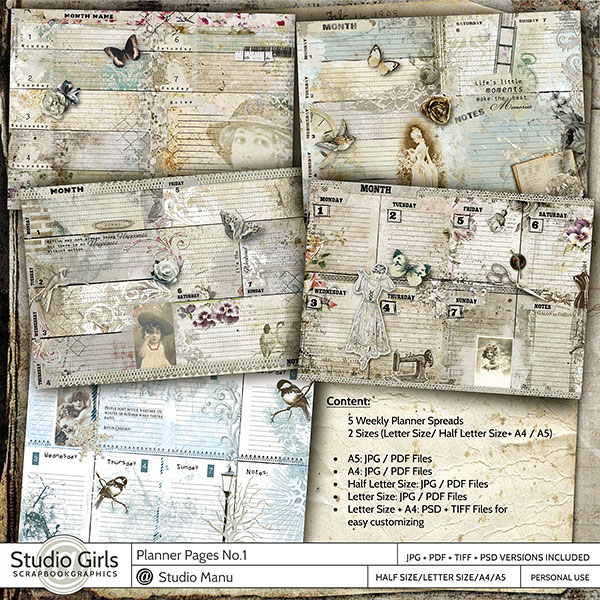 I have currently a lot of fun making my own creative planner and there were some requests of making them available. So I made a few spreads ahead.
Included are Planner Pages for 5 weeks.
You can customize them to your own needs, the month name, the weekdays and dates are on separate layers (Psd + Tiff files added).
So you can use them again and again, if you wish for other weeks.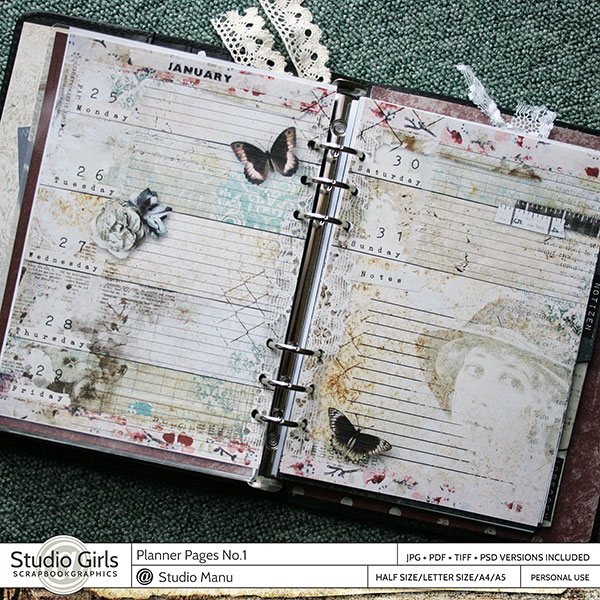 Also included ready to print JPG + PDF Files.
You even need not a graphic program.
Just print and add the dates and name of month manually; after printing.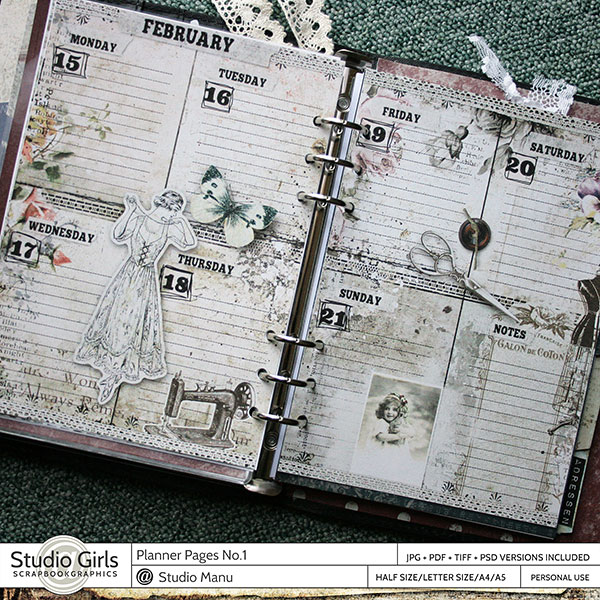 The previews are my personal pages with dates and month, you can make them fit to your own needs (manually or digitally using the PSD or TIFF Files)
And there is the european A4 / A5 format included as well as US Letter Size / Half Size Pages.
You can easily download your desired size and format (no need to download everything)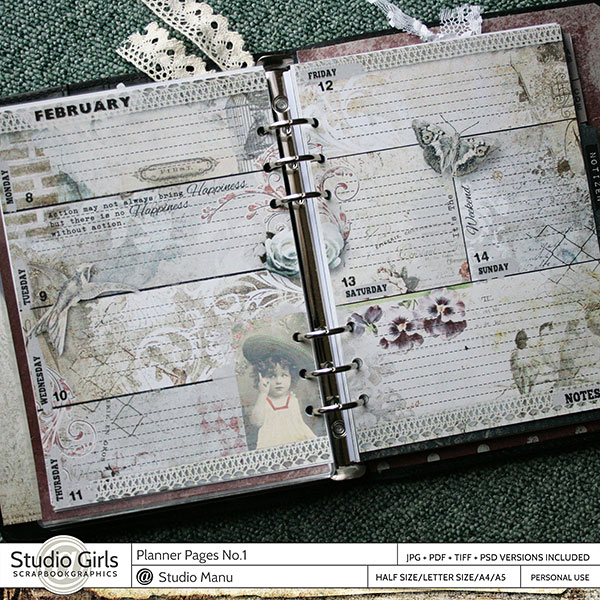 I always print the A5 pages on a blank sheet A4 to avoid white border around. My printer always makes a white border when I print the full spread A4. I know some printers printing without that white space around but mine is doing so. Something I have to consider when looking for a new one.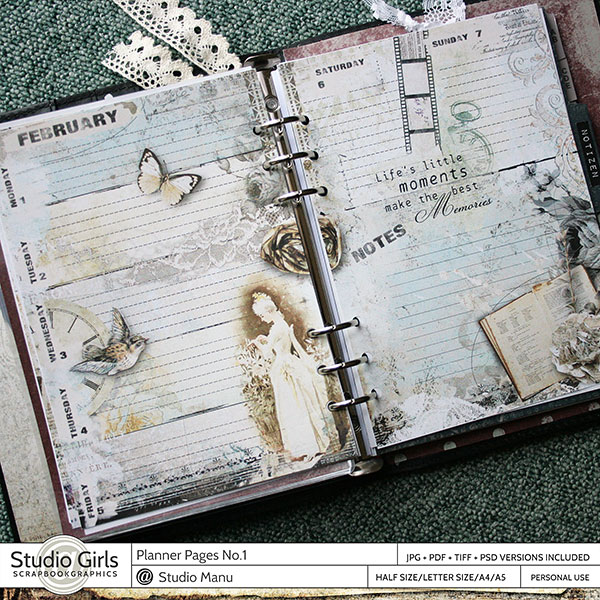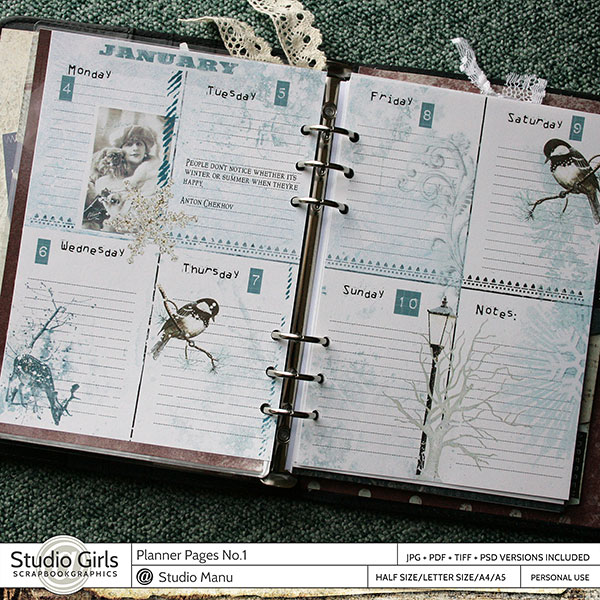 And there is 1 Winter decorated page included, maybe you can use it right away or in February; there is still Winter.
If you have any questions or suggestions … just let me know.
This set is 50% off on intro sale
50% off intro sale
I also had a lot of fun playing with the Winter Collection, just couldn't stop and you can get these amazing Quick Pagesnow.
There are 2 sets, each with 2 Quick Pages included – 50% off
Just add your photo and/or journaling/title/text and you are done!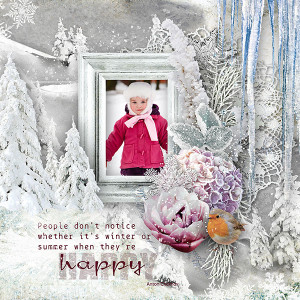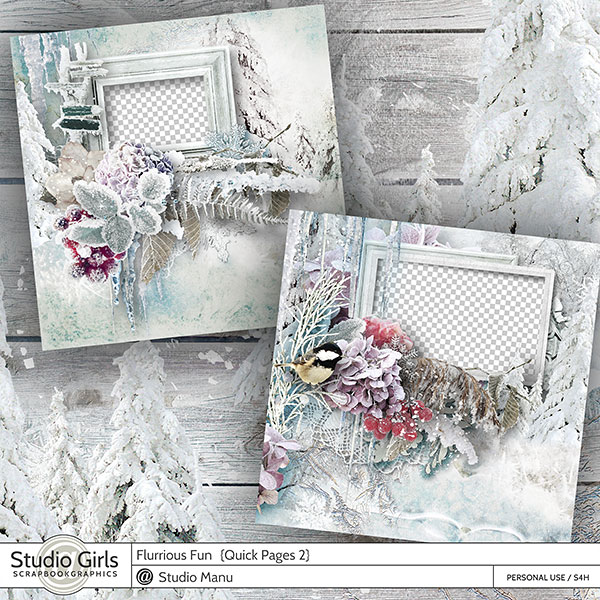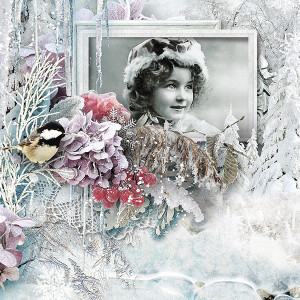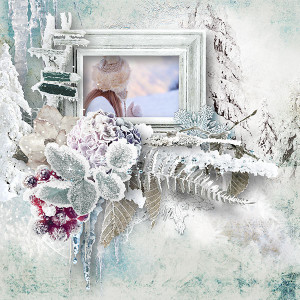 20% off intro sale
This Lace Collection is for commercial use okay. Included 5 Laces.
Png files on transparent backgrounds – 20% off intro sale:
---
Today Studio Manu Newsletter Subscribers get another snowy, icy Winter Quick Page I created.
I hope you like it: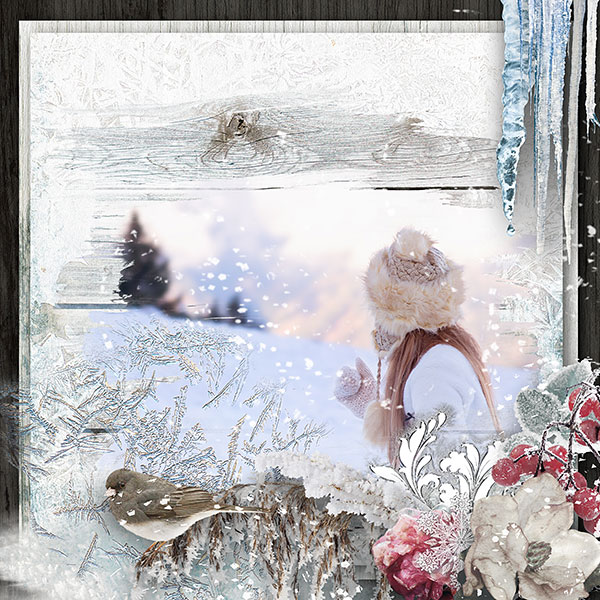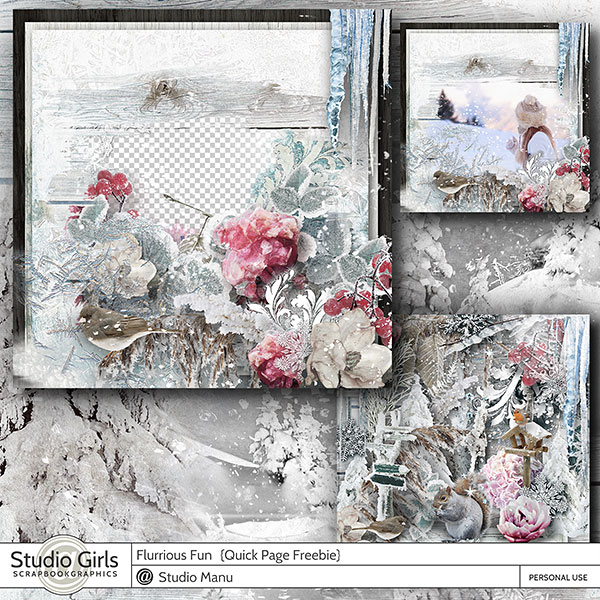 Thank you very much for your visit!