Well, it is really starting to look as Summer is slowly saying Good Bye and Fall can't be held up any longer.
It's still nice and warm but more and more leaves are falling. Nights and the mornings are much colder; it's just that Touch Of Fall.
And this is the name of the new collection: A Touch Of Fall.
I am really happy how it turned out and oh man … all the fabulous
CT pages, you just have to see.
---
A Touch Of Fall – Kit – 20% off
Can be found here at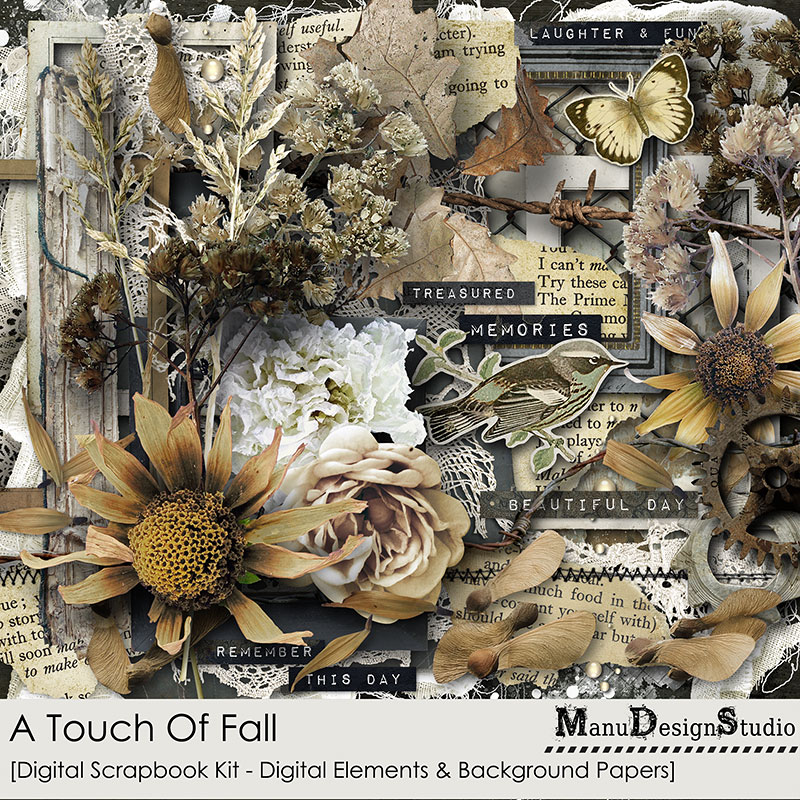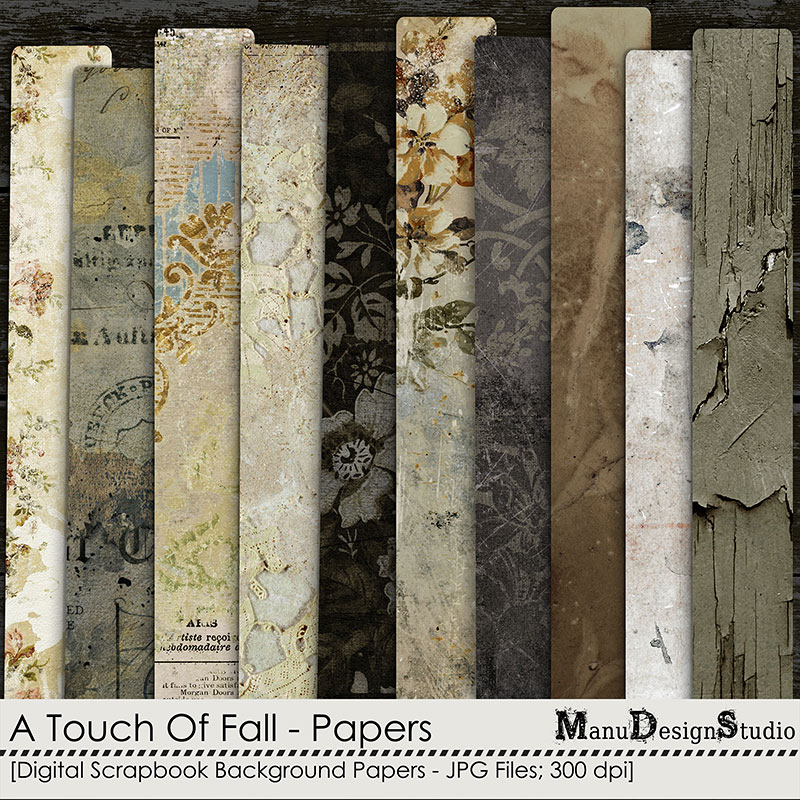 Also with the kit come 10 papers + 10 extra papers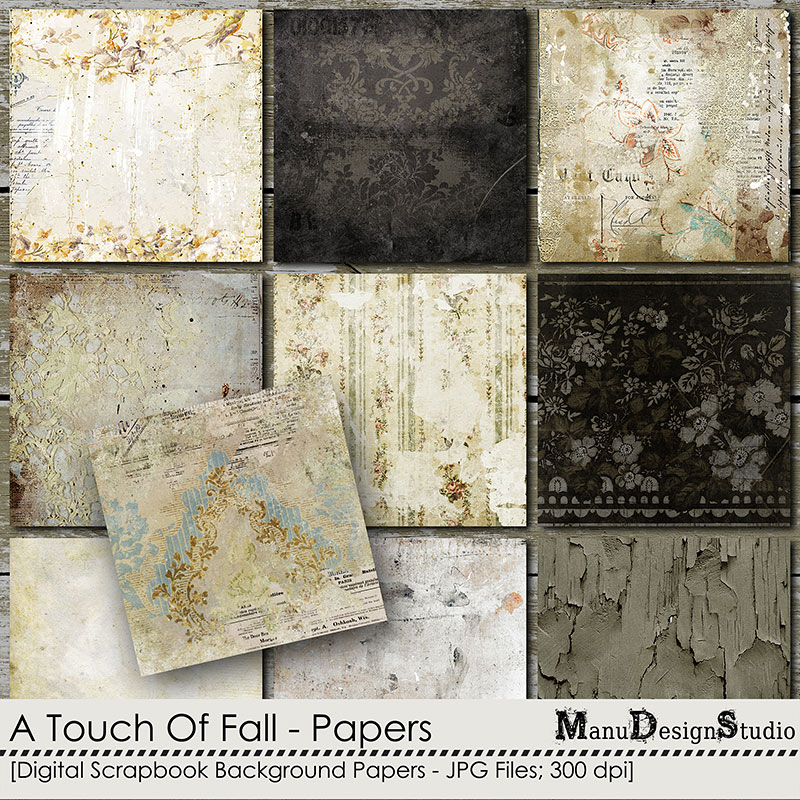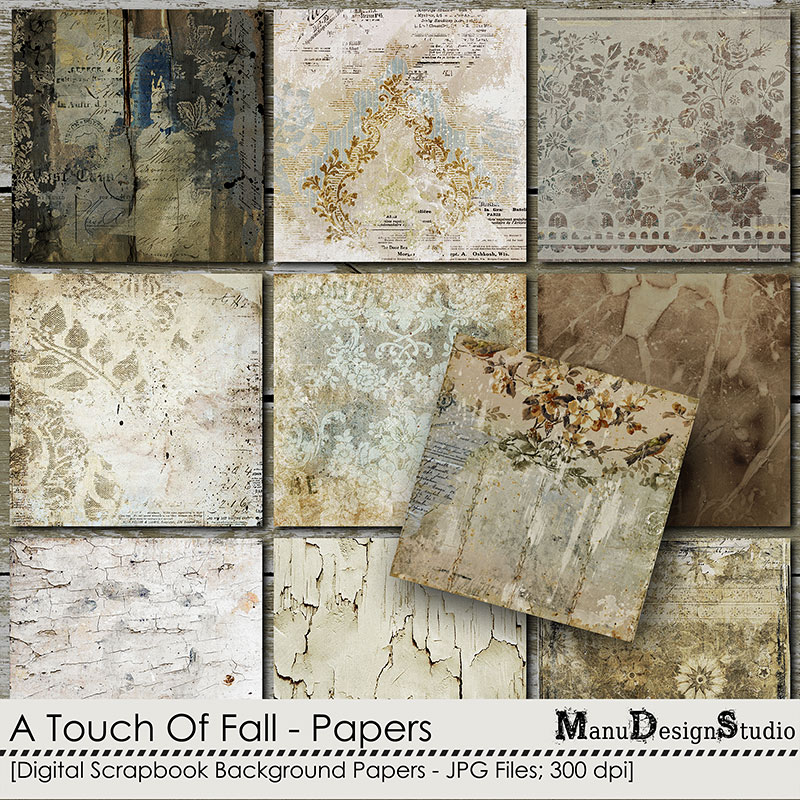 ---
A Touch Of Fall – Clusters – 20% off
find them here at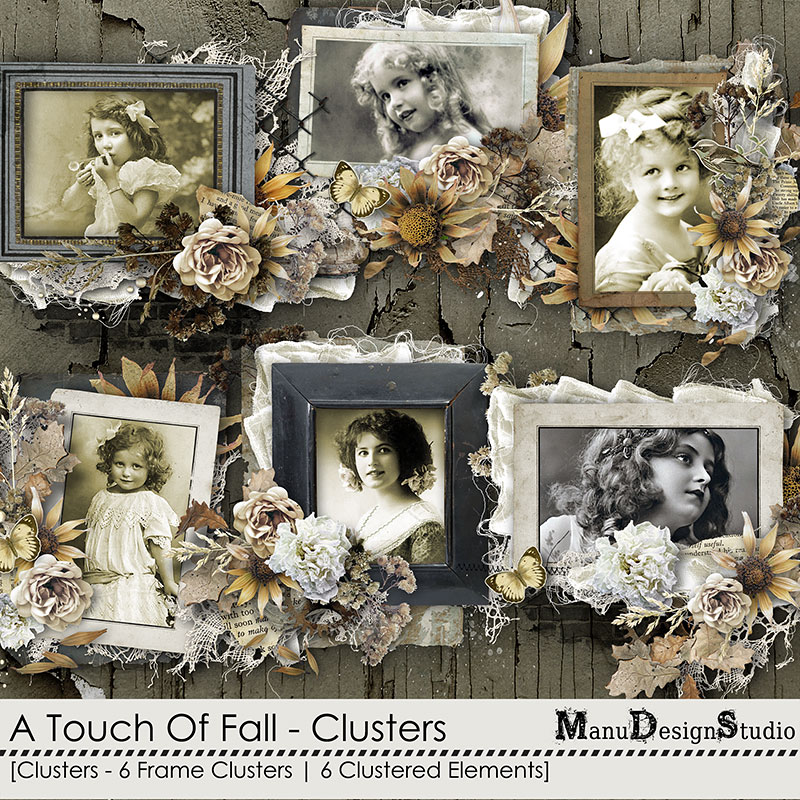 6 Frame Clusters and 6 Cluster embellishments included here
Preview without the frames: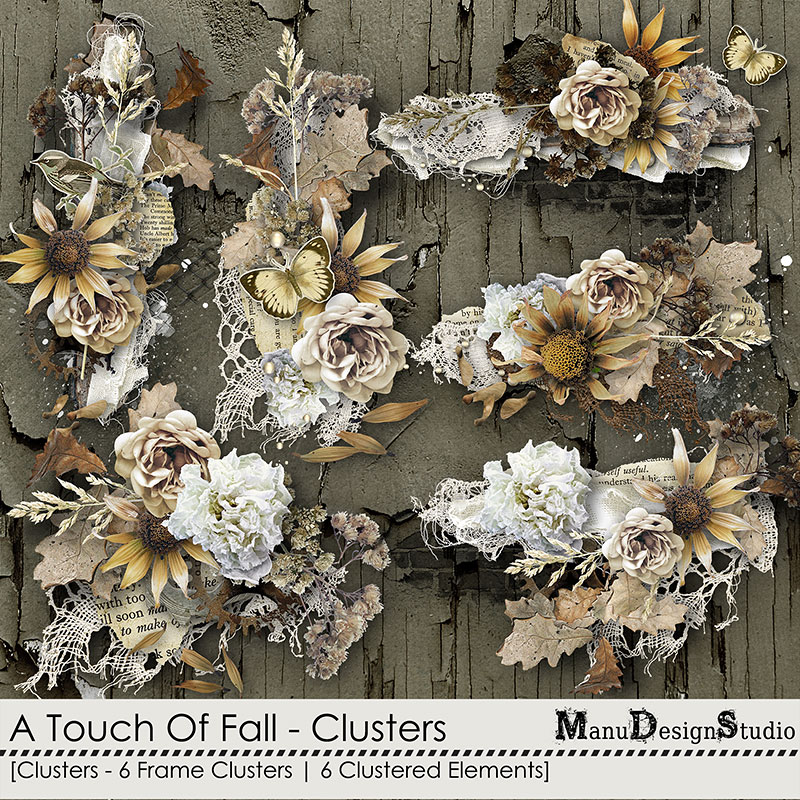 Amazing Sample Layout by Chrissy:
---
A Touch Of fall – Stacked Papers – 20% off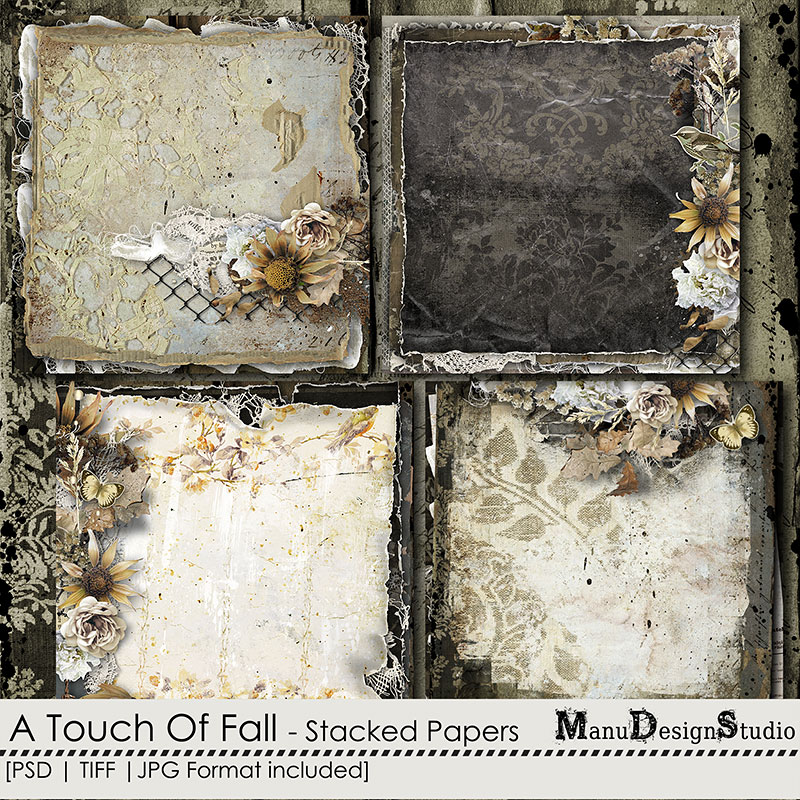 Included 4 stacked papers. Just mix and match them with each other using tiff or psd files.
You have endless possibilities.
Here is a wonderful Sample Page from Stacey:
---
A Touch Of Fall – Stamps – 20% off
you can find them here at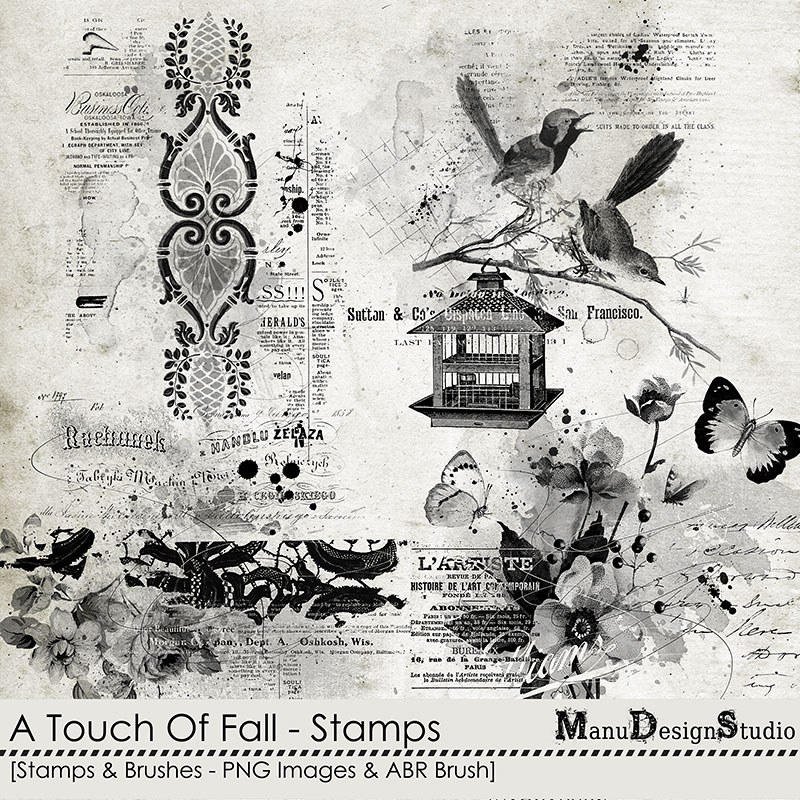 This set contains 4 stamps, coming as ong images as well as abr brush
I love playing with them on my pages and
here is a beautiful layout from Cheri:
---
A Touch Of Fall – Bundle
49% off
In this collection is everything included from above: The kit, stacked papers, clusters and stamps.
This bundle is 49% off for a limited time on introductory sale
Get it here at: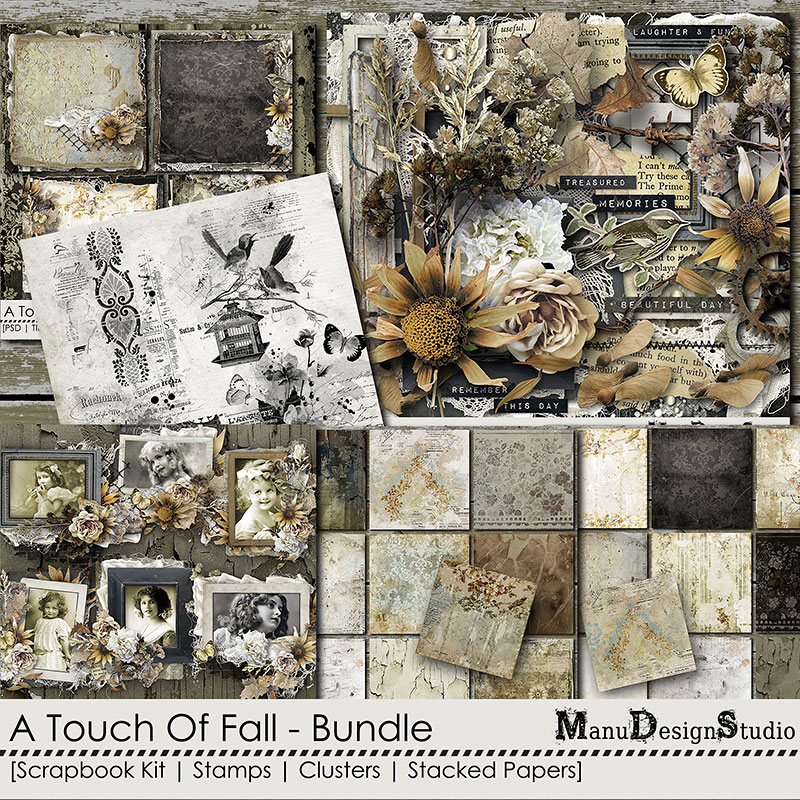 See everything from the A Touch Of Fall Collection here:
---
I just love all the wonderful pages my CT girls made, so wonderful and creative:
---
This little Mini Kit comes to all newsletter subscribers today.
Check your inboxes, hope you like it:
---
Jacqueline made this beautiful layout. Love that sweet photo of her daughter:
As usual she turned her layout in a beautiful Quick Page to share with you.
Just click the preview or the link below.
Thanks so very much Jacqueline!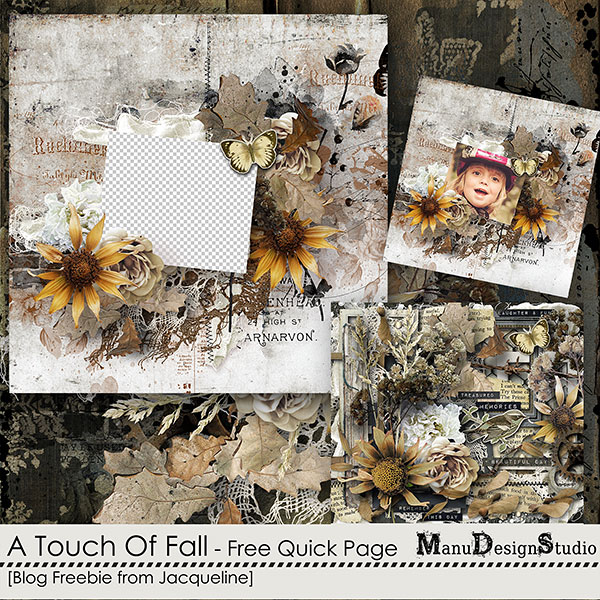 Have a great week!