I'm so happy to show you today the new collection I created.
Our daughter Juliane and our son Nick made a cruise the last week of their school holidays in September.
And this collection is perfect to capture all the memories. They had really luck with wonderful late Summer weather and were also splashing
in the ocean. I can't wait to scrap their beautiful cruise and Summer photos.
It is called Anchors Aweigh!
And because of Digital Scrapbook Days is already almost here
every single pack included in the Bundle is 40% off and the
entire collection Anchors Aweigh! is 58% off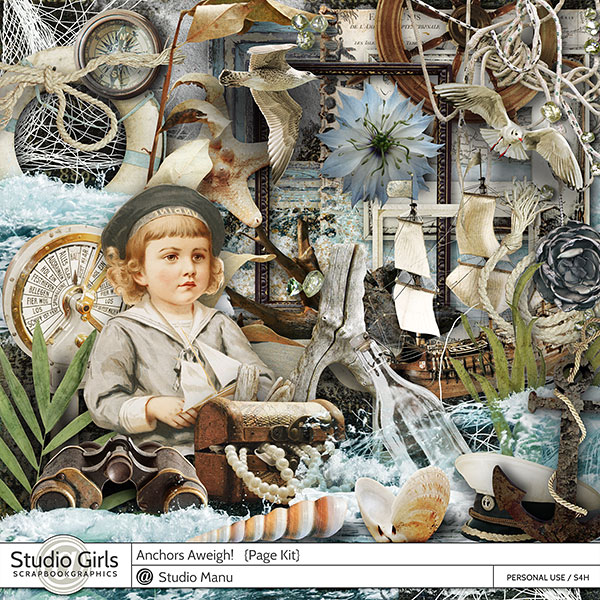 With the Page Kit you get:  Anchor, Bottle, Treasure Chest, Diamonds, Life Belt, Nets, Seashells, Seaweed, Wave, Sand Overlays, Driftwood, Frames and Flowers, Branch, Capain's Hat … and a lot more
Anchors Aweigh! – Papers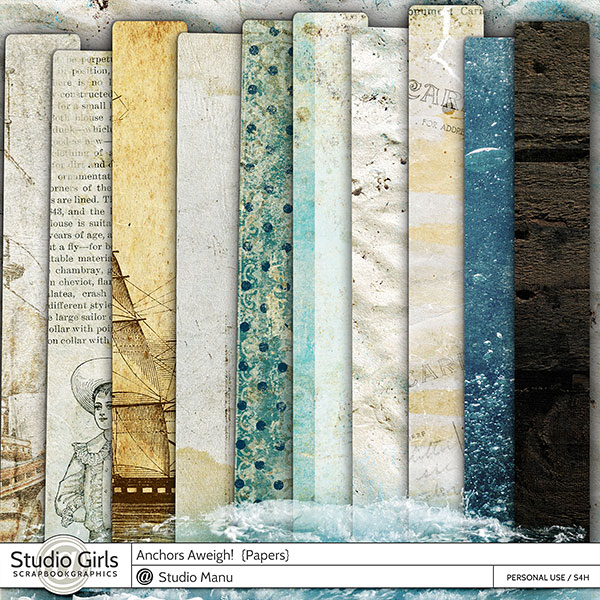 Also included in the Page Kit are 10 Beautiful Papers
+ 10 extra papers
See them all in the previews below: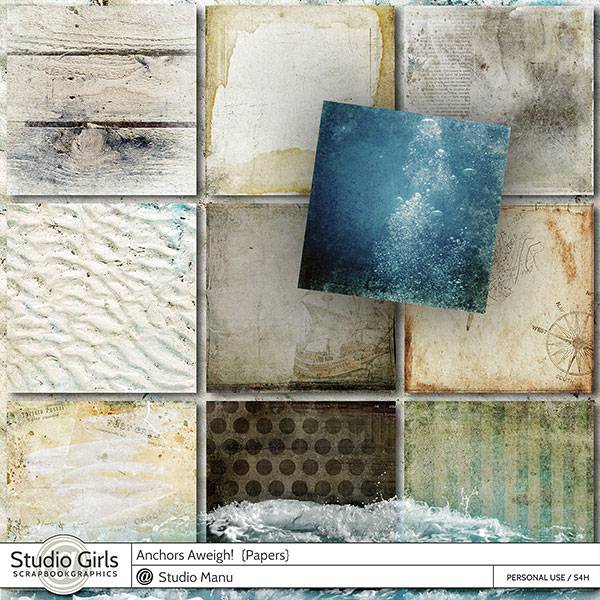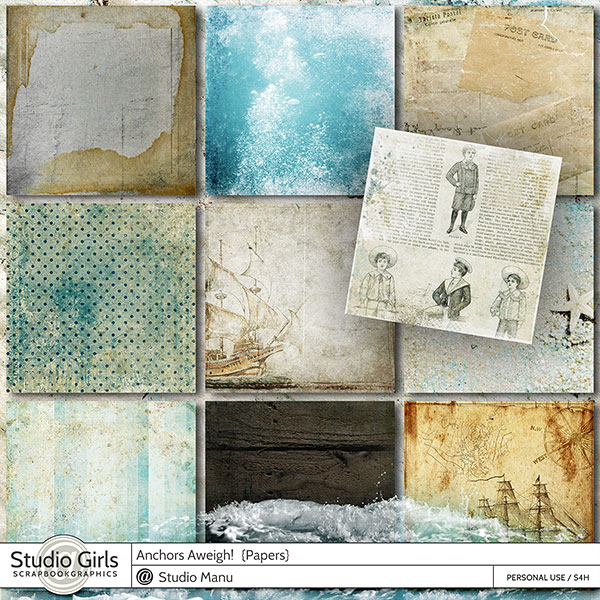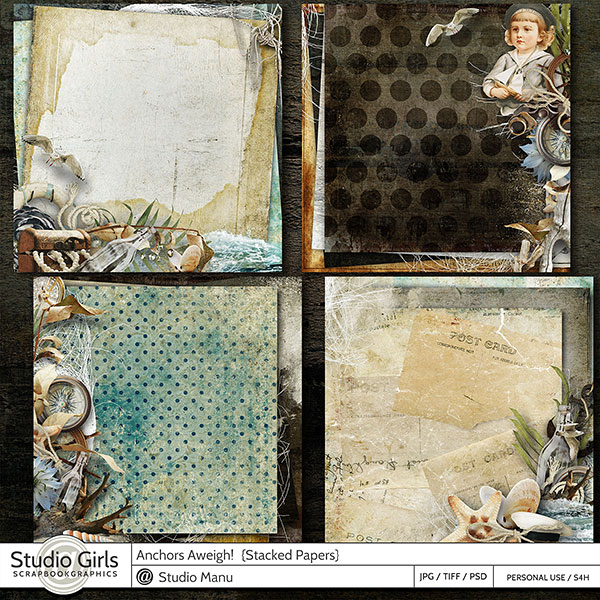 This set contains 4 stacked papers
Included are .jpg files and .psd files as well as .tiff files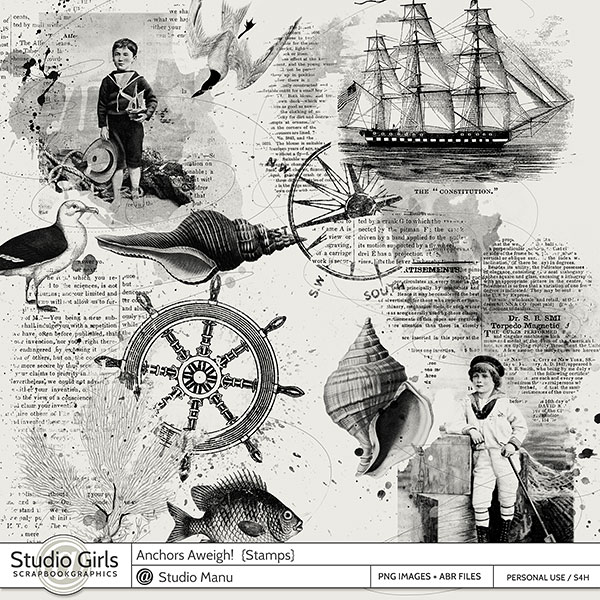 A set of 4 Stamps perfectly coordinating with Charm Of The Good Old Days Page Kit
Content:
separately saved .png files
ABR brush file for PS CS2 to CS 5 (max. 2500 px)
ABR brush file for PS CS6 and CC
Sample Layout created by Cath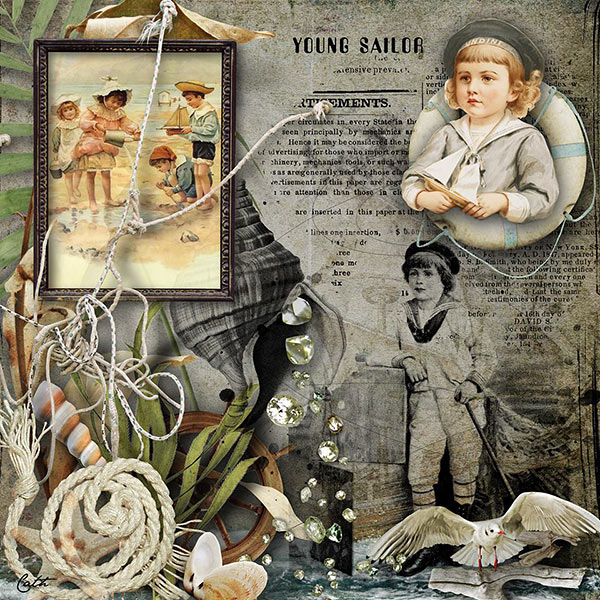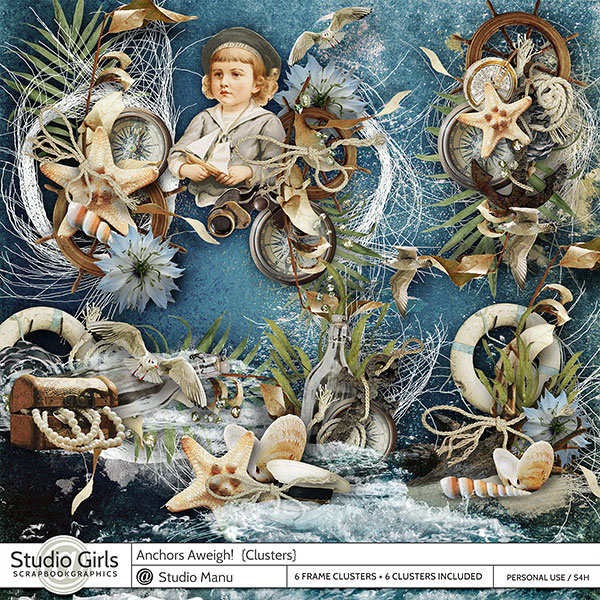 Ready for you to use.
Shadows already added.
6 Clusters come without frame and 6 Clusters come with already frame added.
So for your own creativity and needs you can choose your own frames or use the finished Frame Clusters.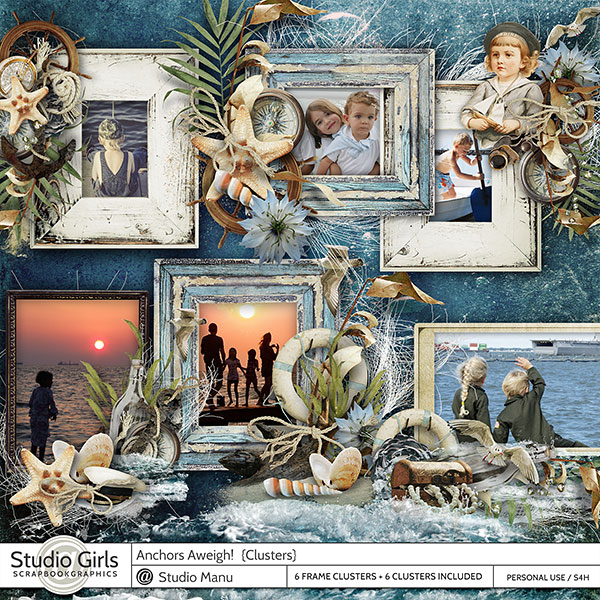 Sample Layout: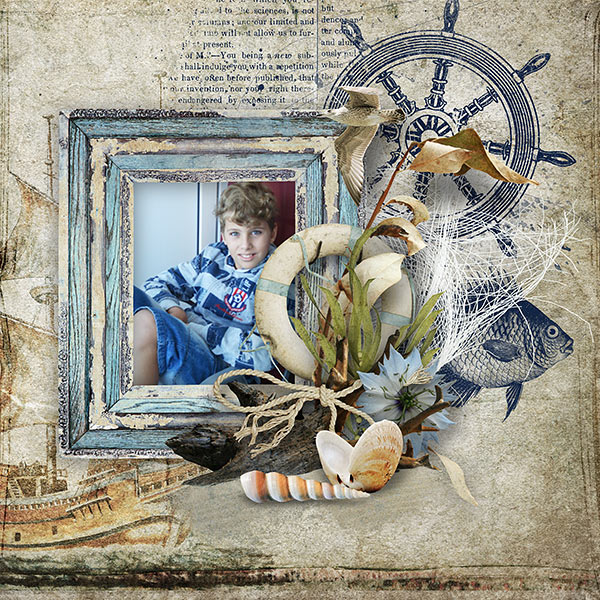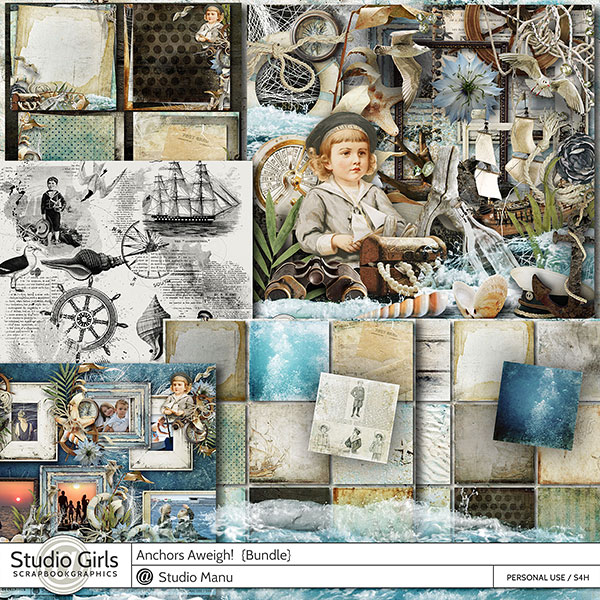 Get everything included in this collection in one huge Bundle and save!
The entire collection is 58% off on limited time intro sale!
I've got so many super fantastic pages created by my amazing CT Girls:
As a Newsletter Subscriber you'll receive this Mini Kit Freebie to download later directly in your inbox: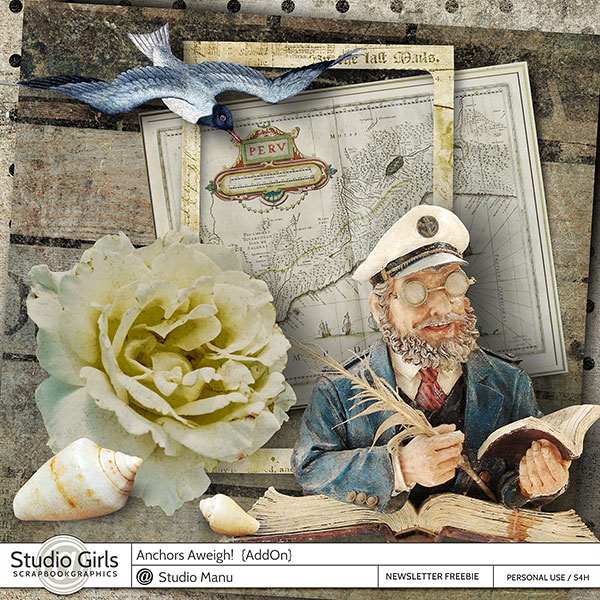 I just love this beautiful Page created by Cath. So creative. Amazing!
And she again turned her page into a beautiful Quick Page which you can download here right away.
Thank you so very much, Cath!
Please click the preview or the link below: