This week I have a few new releases:
a new Kit Antiqueness  (Papers + Elements), Printable Papers coordinating with the Snowlicious Collection (A4, A5, US Letter, Half Letter Size), Quick Pages, Overlays and the most amazing Daily Printable Planner Inserts.
I used the new kit to give my planner again a personal touch. I made page with my grandparents and i have them now with me each day. Love it and it's even more fun to write in it.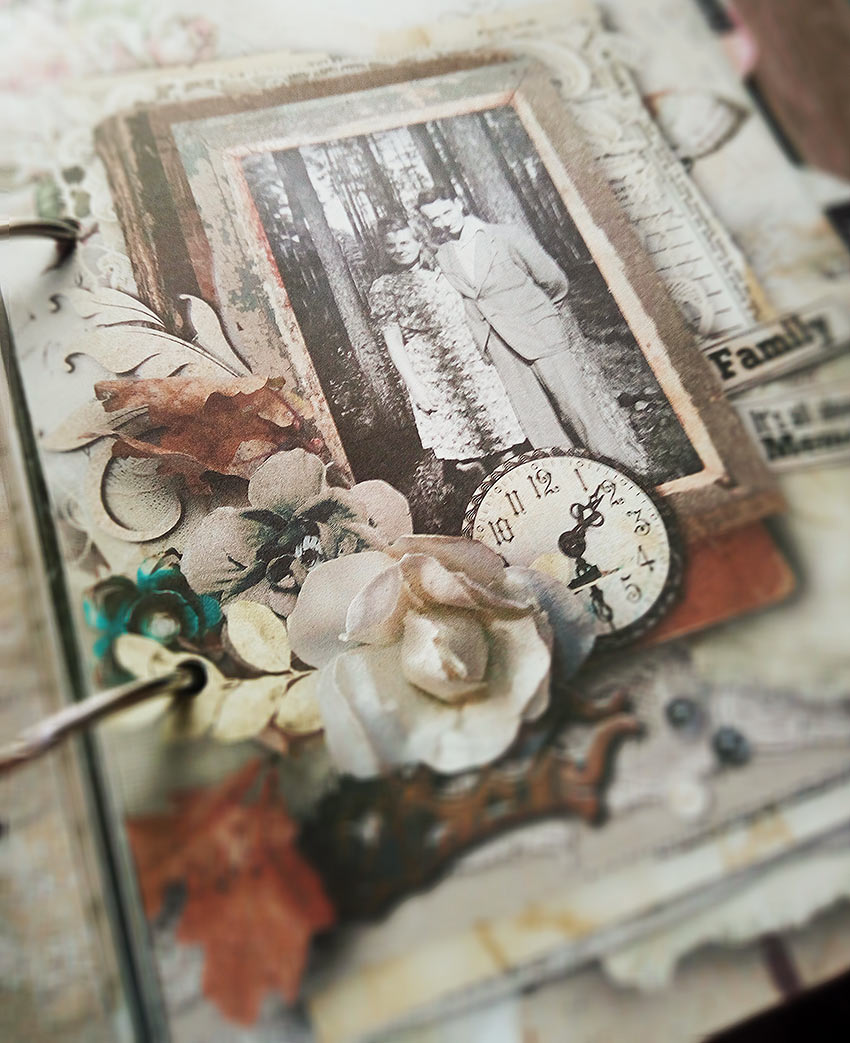 Here is the Kit – Antiqueness
50% off – intro sale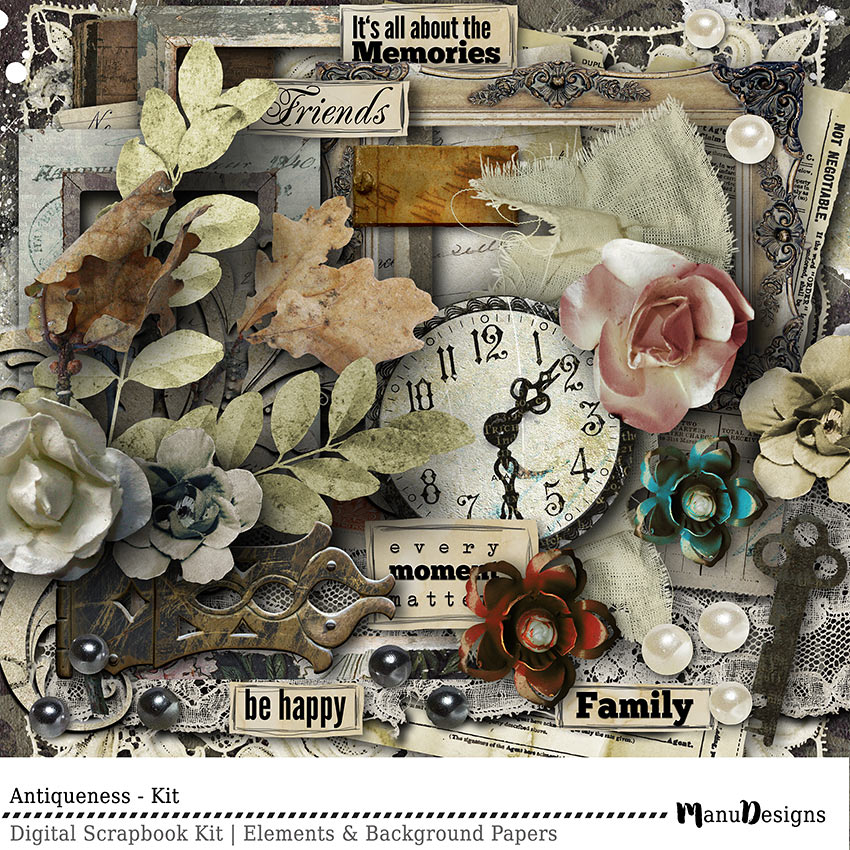 Wonderful amazing vintage elements inside. Also you'll find word strips that can be added to your pages.
Here are the papers, that come with the kit: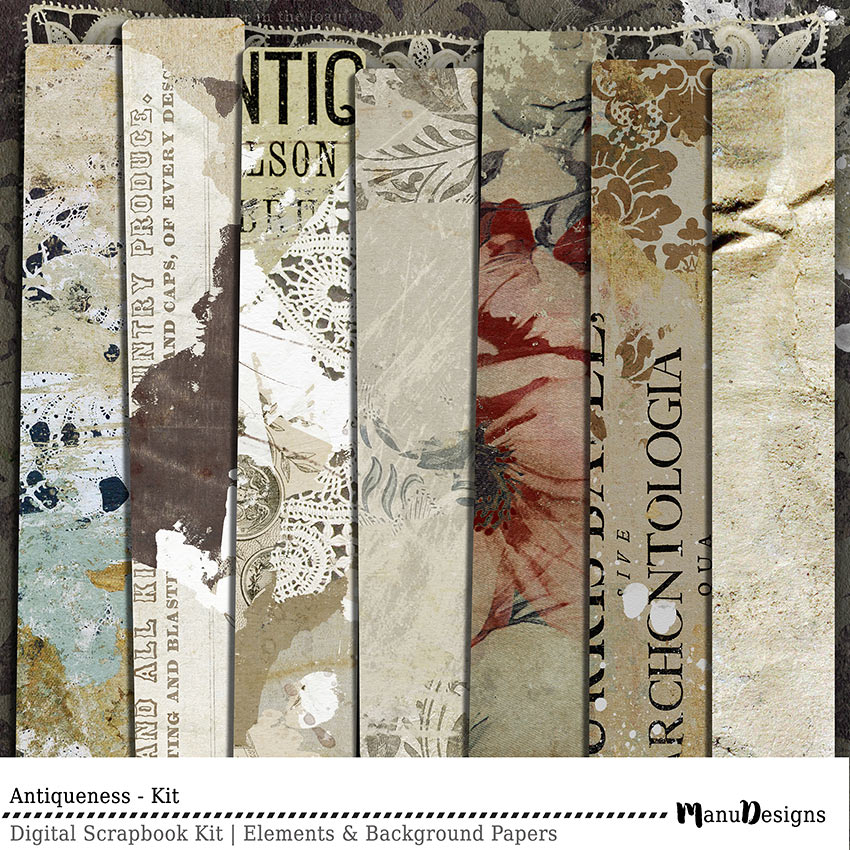 There are 7 papers included + 8 additional extra papers (these are modified versions of the originals). I really love them and it was a very difficult decision which one to choose on my pages.
I created some overlays that go perfect with the kit and really look awesome in usage: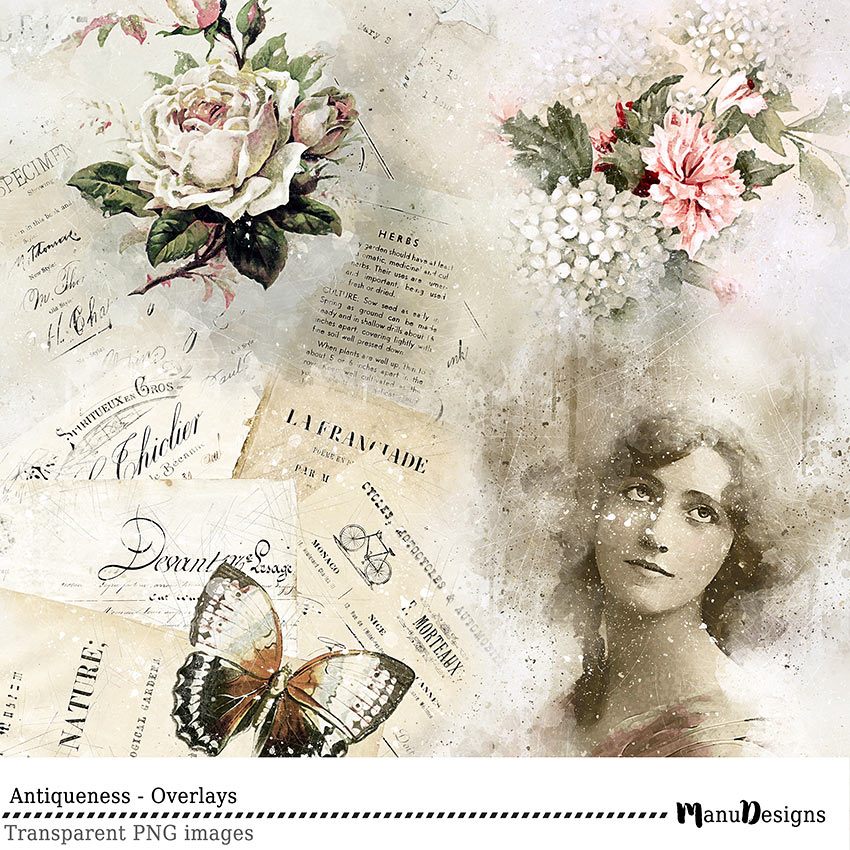 Included are 4 overlays, transparent png files.
Lay them directly on your background papers.
use the blend mode to make them fit to your page or use them as is.
Coordinating with the kit are these Quick Pages.
Love all the layering and clustering: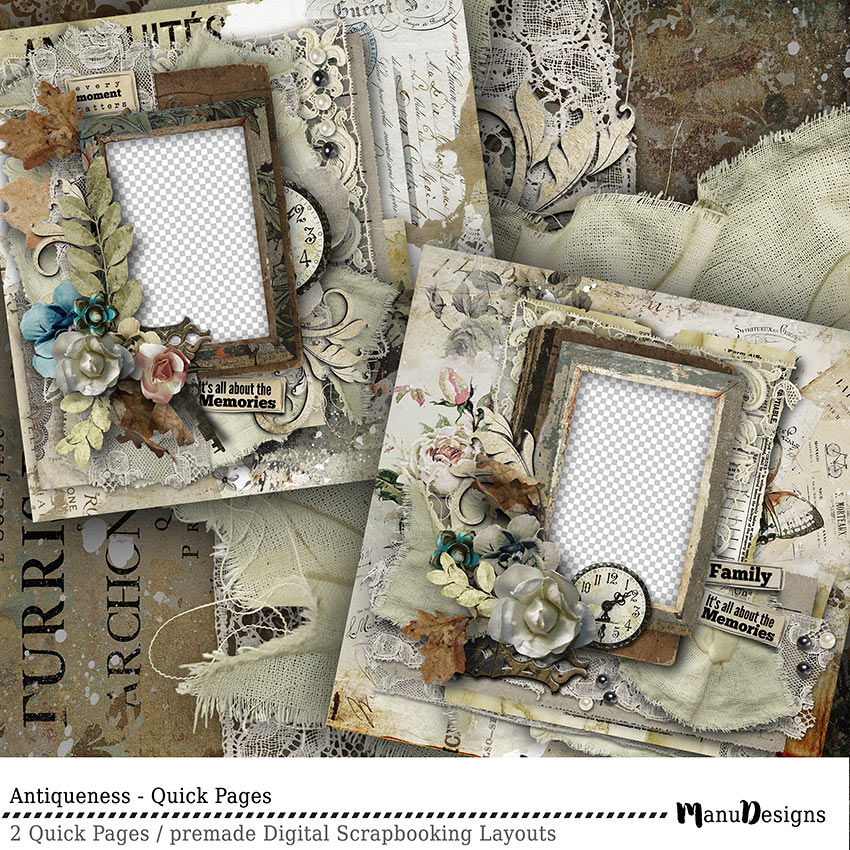 Samples:
---
I have to say – I LOVE these!
Just take look here:
I so much enjoy to write in it.
There are 2 sizes: A5 and Half Letter Size.
And there are no weekdays added so it is usable the next year too.
And the year after next and so on and so on.
While the layout/composition is the same thru the year the design changes with each month.
Because the year already started these inserts
really have an amazing price and you can
save 50%
---
Printable Papers
In addition to the Snowlicious Collection I made some printable papers in A4/A5 and US Letter and Half Letter Size.
These can be easily printed at home. You can make pages digitally and then print them and, for example like me, insert in your planner or you can make albums in those sizes or wall art. For so many things you can use them.
Included are 20 papers in total. A few you can see here more detailed: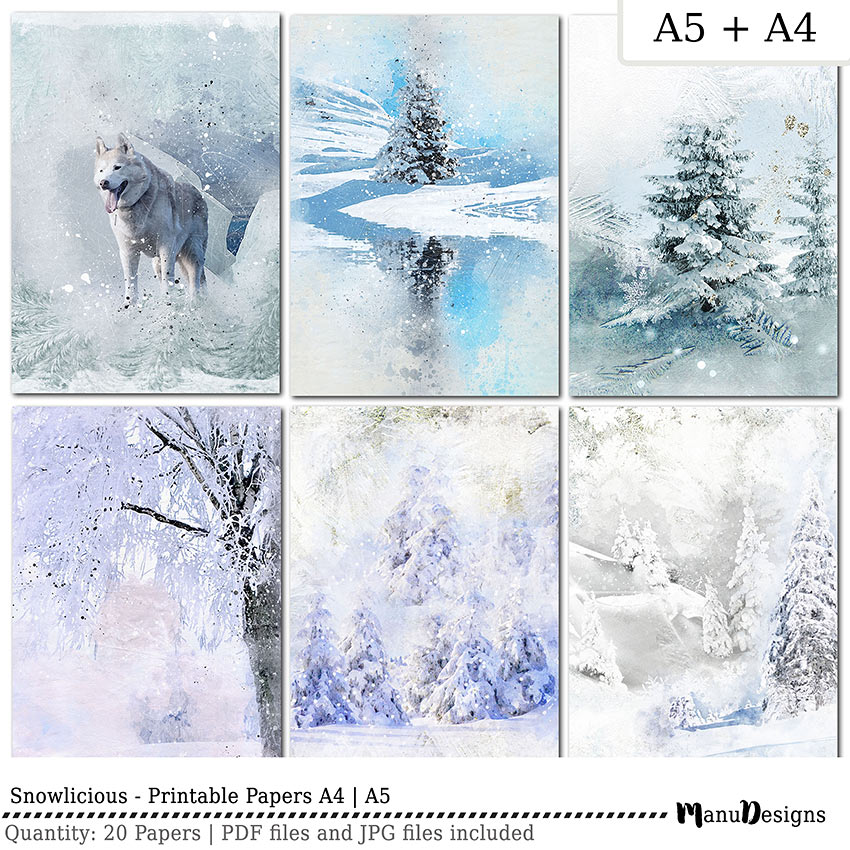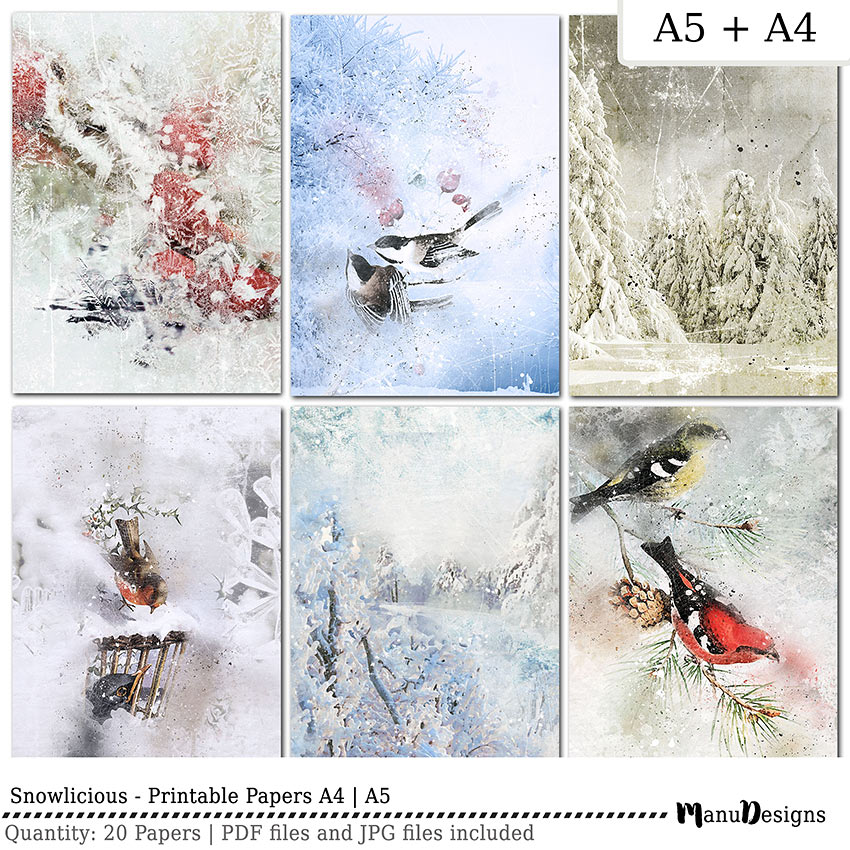 ---
Newsletter Freebie
Please check your inboxes for this Frame Cluster Freebie – on the way to all subscribers: