I saw the first snowflakes this morning. I could count them on the fingers of one hand but they were there. We have a pretty cold wind from east and it feels like Siberia. Not nice weather to get out of the house.
It's been a while since I had a new collection but here is a brand-new one released just today:
Blue Velvet
And it is a really  h u g e  collection.
Each pack in the collection is just $1 – so the entire bundle is just $10 – 76% off
But only for 4 days!
Just take a look at the Blue Velvet Collection: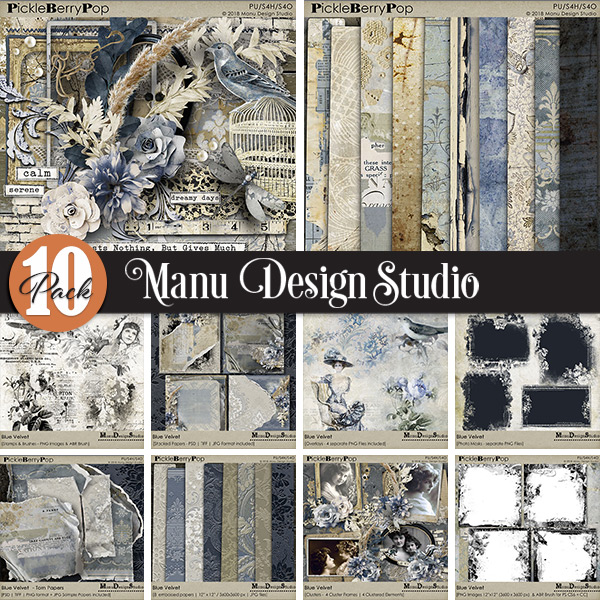 There is also a smaller bundle with 6 products included which is also 76% off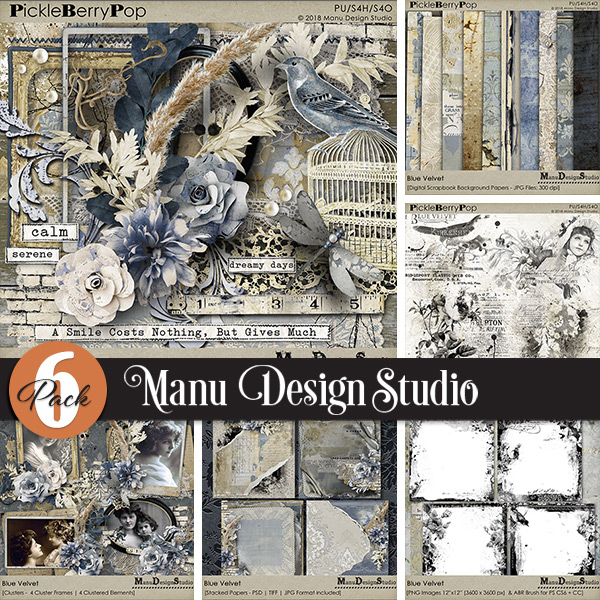 If you want just one or two separate products, this is of course also possible.
Each separate product is only $1.50
| | |
| --- | --- |
| The Elements | The Papers |
| Stamps | Photo Masks |
| Stacked Papers | Clusters |
| Embossed Papers | Overlays |
| Torn Papers | Page Borders |
Inspiration
I have to tell you that I am over the moon with all the pretty and lovely pages the girls created:
| | |
| --- | --- |
| Kay | Heike |
| Sandra | Beth |
| Cheri | Karen |
| Petra | Sheryl |
| Chrissy | Stacey |
Aren't they all just amazing!
---
Newsletter Freebie
If you are a subscriber of my newsletter, this little mini Kit Freebie can be later found in your inbox. Hope you like it!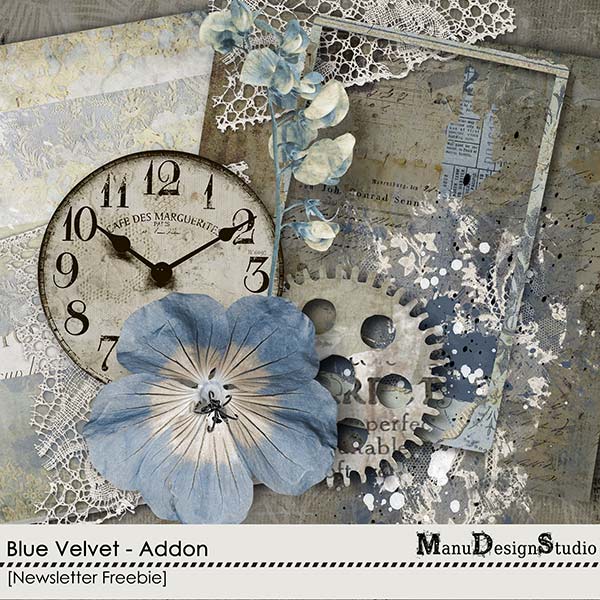 ---
Blog Freebie
And a big Thank you to Petra!
She made this beautiful Frame Cluster for you.
Please click the preview or the link below to download: