As you may have already seen, at least I can see  and feel it … Autumn is on it's way.
I truly love creating Autumn Kits and I enjoyed so much creating the Cozy Autumn Days Collection and I know my CT girls loved playing with it – and me too.
Had a lot of fun scrapbooking with it and also looking for perfect photos. Looked through "older" folders and found photos … oh my … Memories.
Where is the time?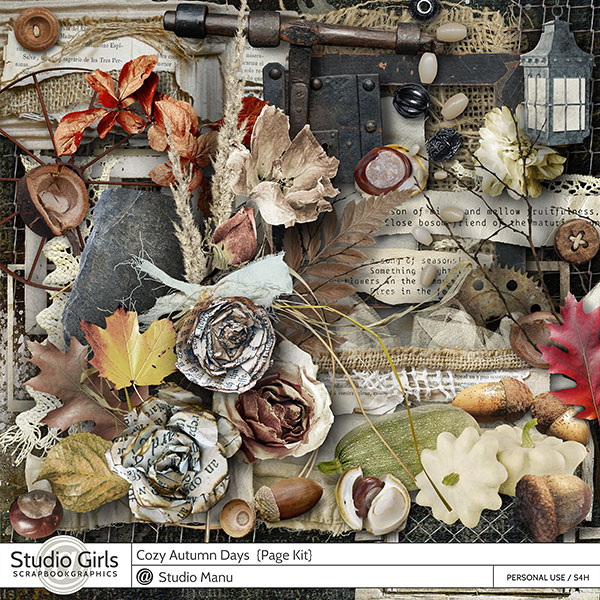 You'll get: Grass, Acorns and Chestnuts, leafs, burlap, lantern, chicken wire, lace piece, flowers, rusty cartwheel, bast bow, fern leaf, old paper pieces, buttons, gear, stone,  frames, overlays and more ….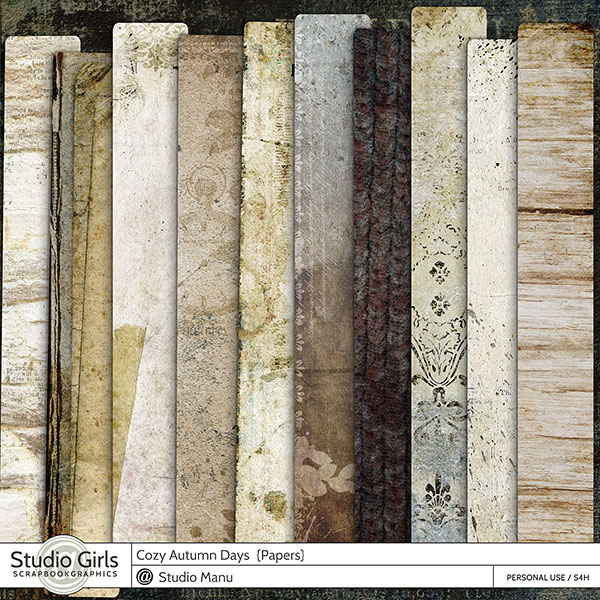 You'll get 10 beautiful textured Papers and 10 extra papers (modified versions of the originals)
So total are 20 papers included – see them all on the preview below: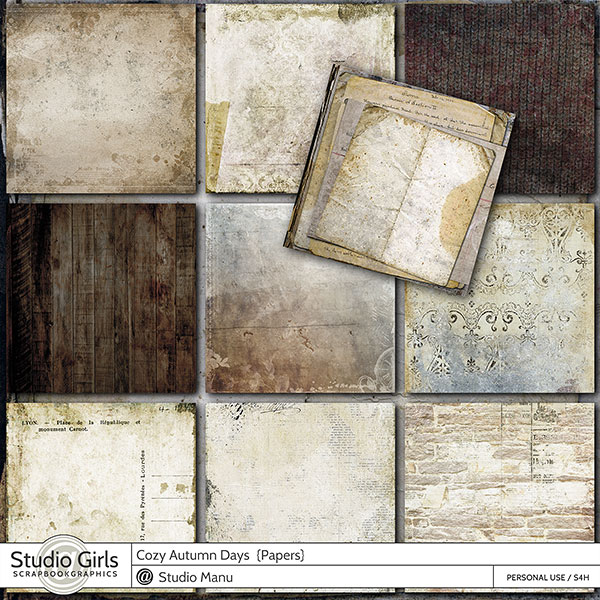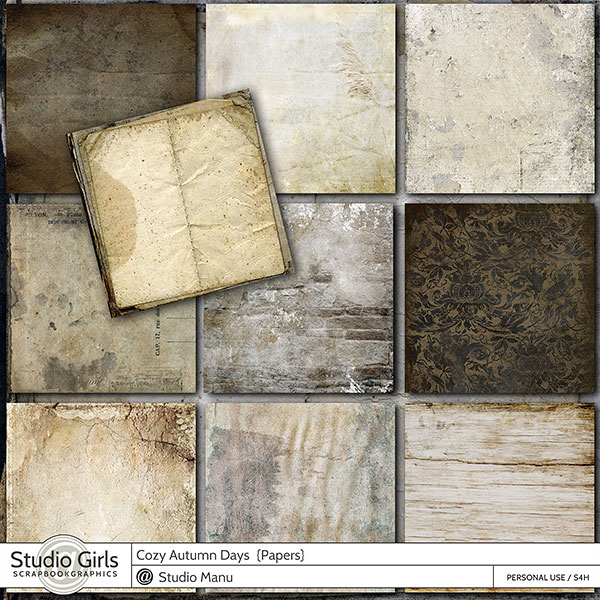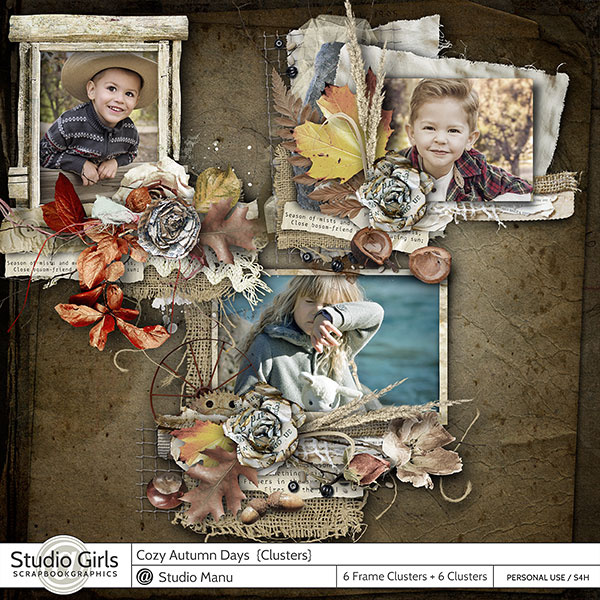 You'll get 6 Frame Clusters + 6 Cluster (Elements)
Already shadowed – ready for you to use.
Photos you see on the previews are not included.
Credits to: moonalong, rmt, Pezibear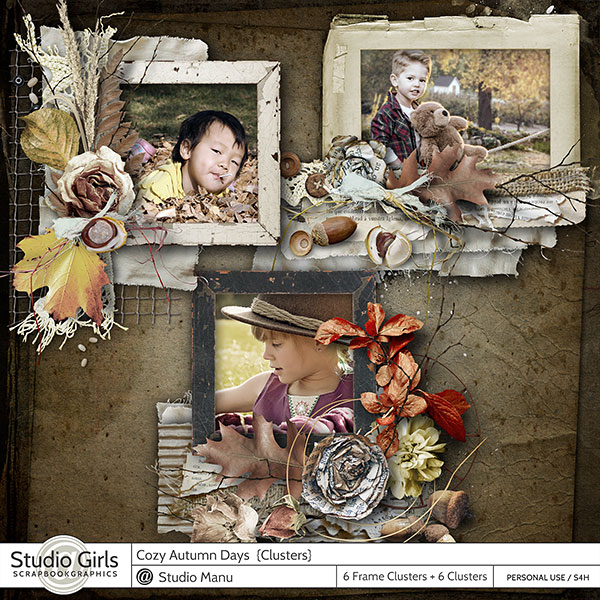 Preview without the Frames: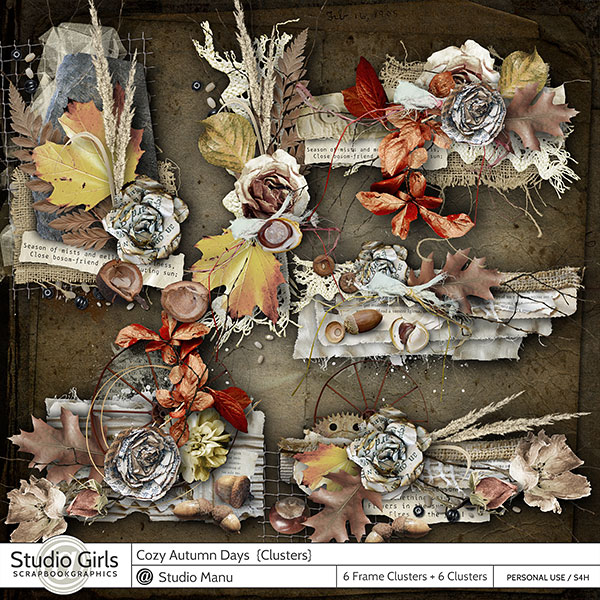 Sample Layout using Clusters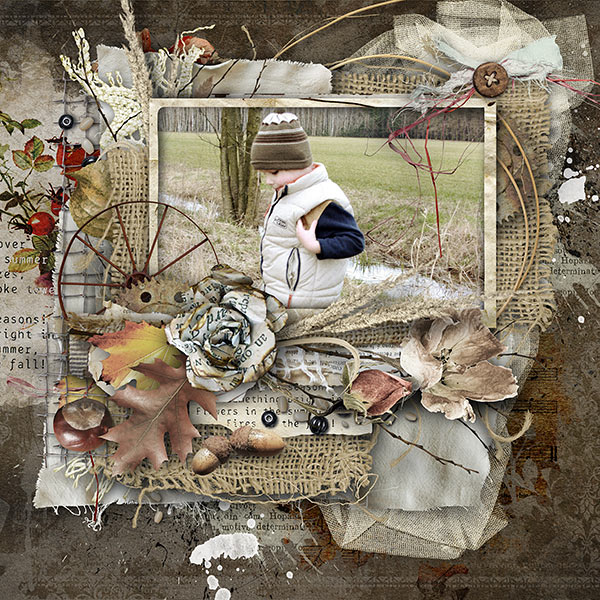 Cozy Autumn Days – Stacked Papers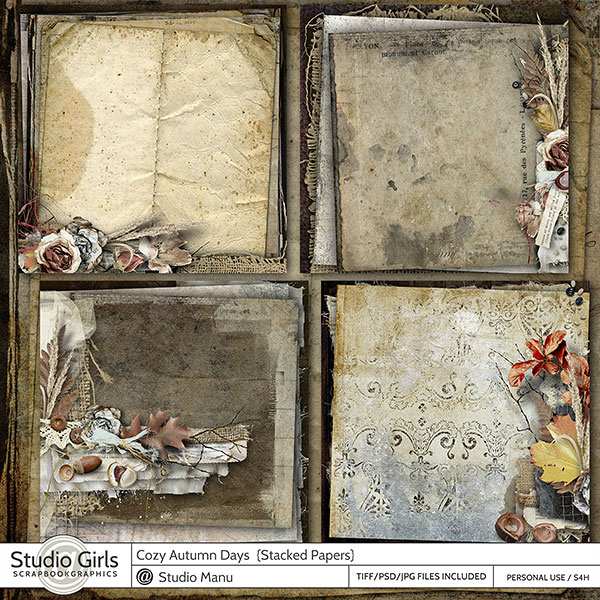 You get with this set 4 stacked papers, makes your scrapbooking so fast and simple
Included are .jpg files and .psd files as well as .tiff files, so with the separated layers you can mix and match them with each other.
Sample Layout: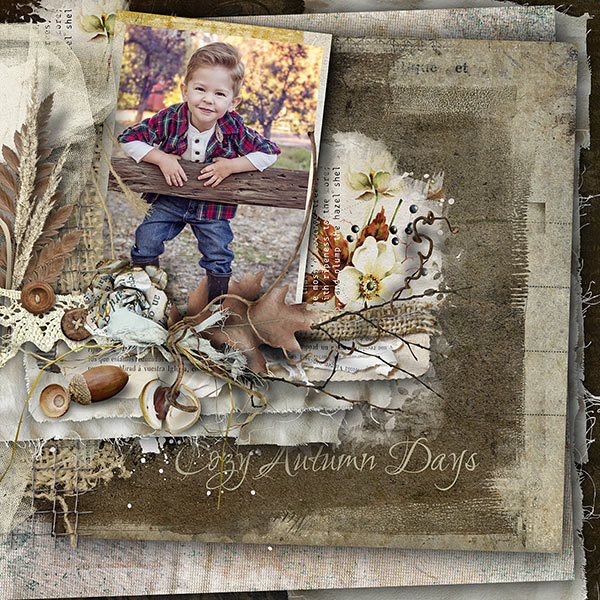 Photo: rmt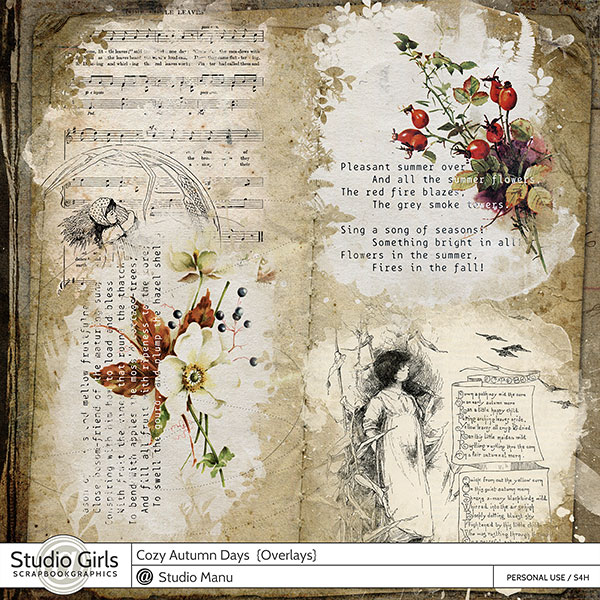 Included are 4 Autumn Overlays saved separately in .png file format.
You can put them directly on your background paper. You can also try to play with the blending modes
It gives an really interesting look.
Here is Sample Page by Yvonne: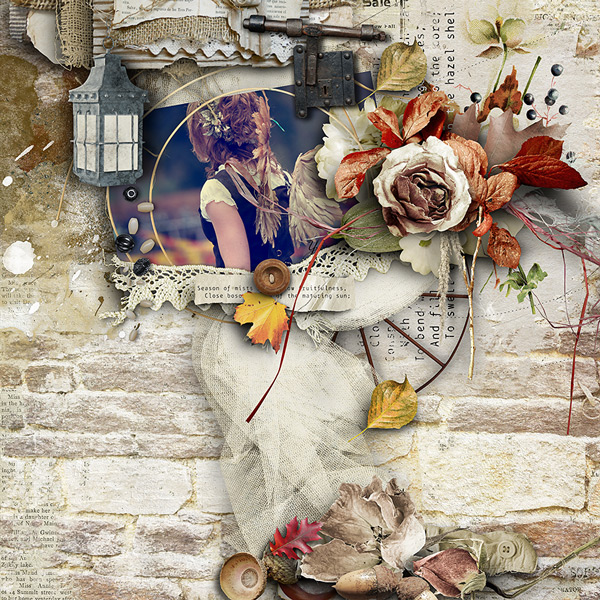 The Cozy Autumn Days Collection contains all individual packs bundled together for savings.
It is 51% off on intro sale for a limited time only!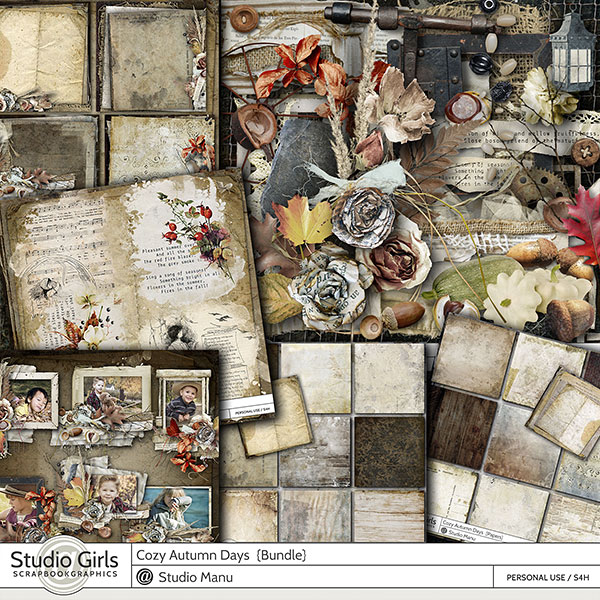 You can check out the complete collection here
Inspiration
My CT girls were really busy busy busy … and I so much love what they made:
By Janet: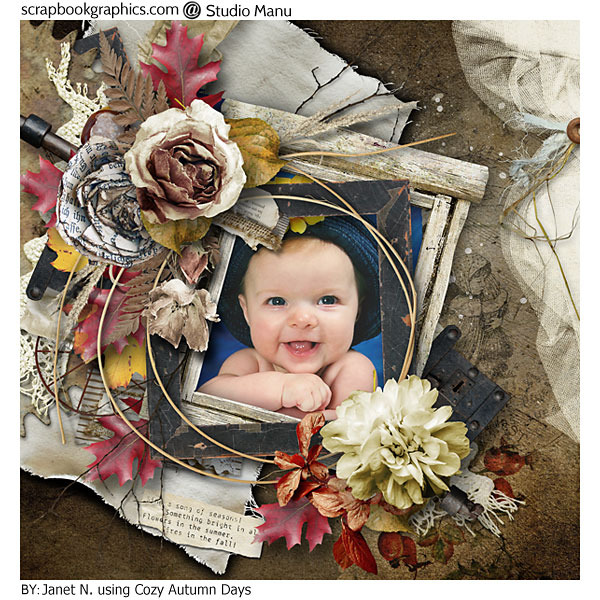 By Tracey: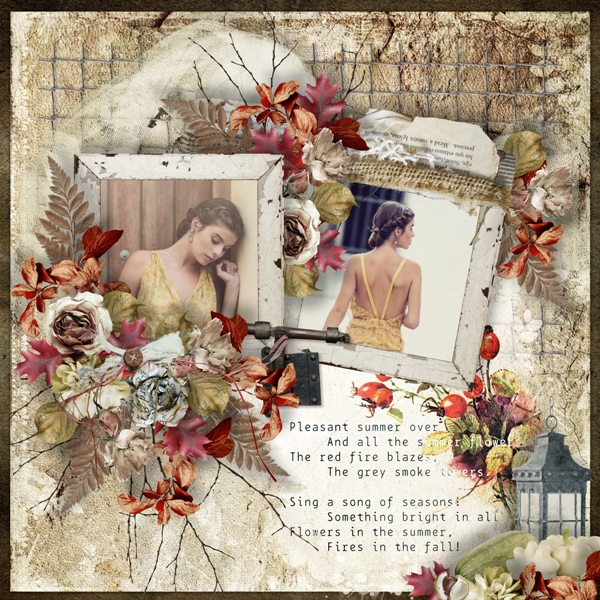 By Julie: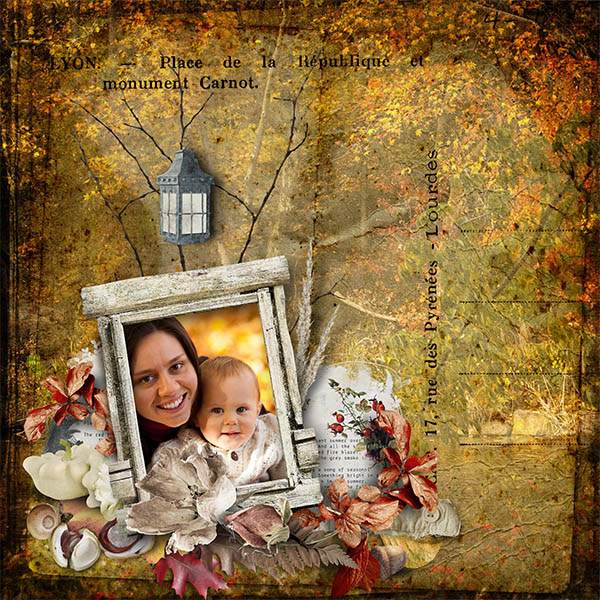 By Cath: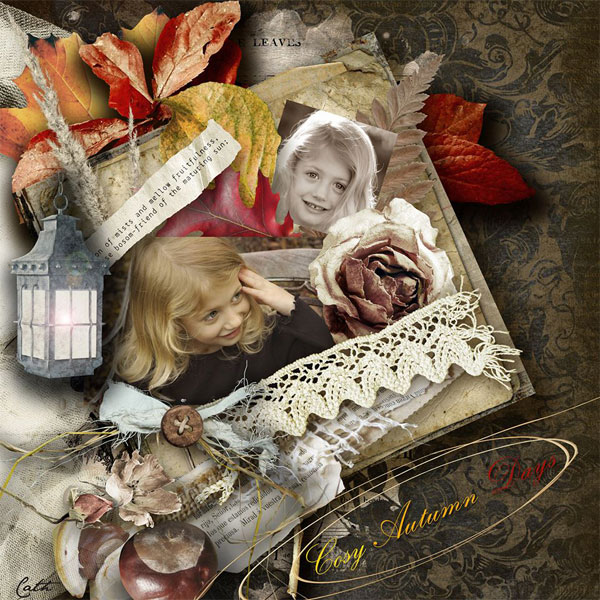 By Manu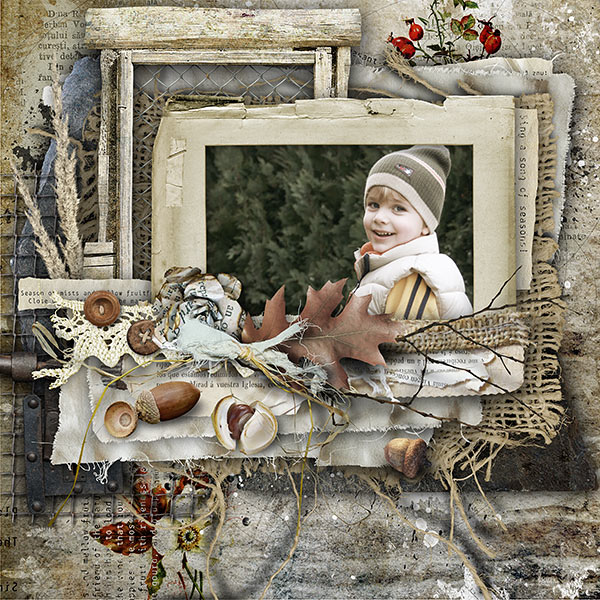 Newsletter Freebie
Today all Studio Manu Newsletter Subscribers will get this Mini Kit Add-On for FREE:
I hope you'll like it!
Blog Freebie
Per request you can grab today this wonderful Quick Page which Janet kindly is offering.
She created it using the last Kit: Salvaged Charm.
I so much love her pages. On this page I love that you can put a photo in the frame and also another one (or the same as Janet did on her layout) into that charm.
Please click the preview or the link below to start download: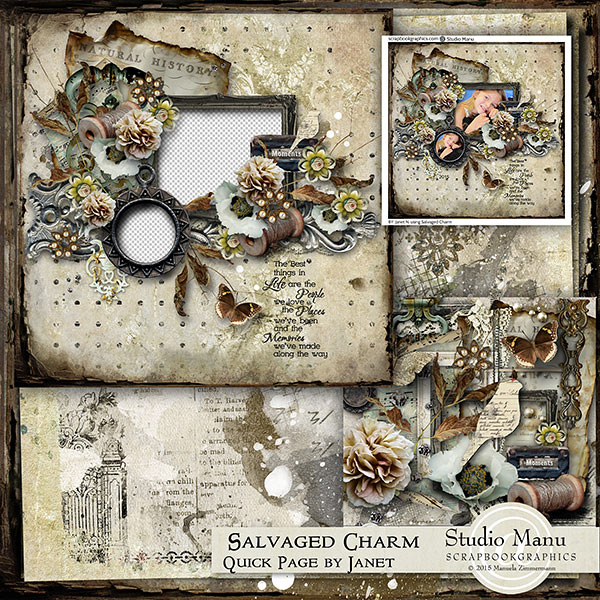 And you have to look at this fabulous page by Yuki.
It is so full of fun and the colors are so wonderful and depth …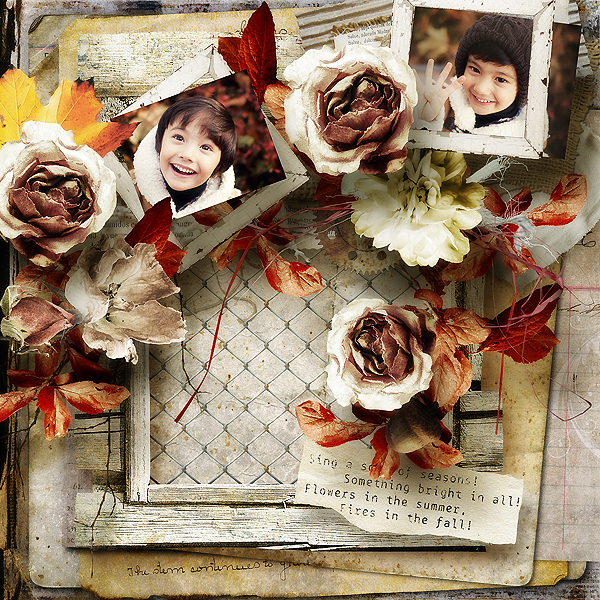 You can download a Quick Page of her layout here.
Thank you so much, Yuki!
Please click the preview or the link below: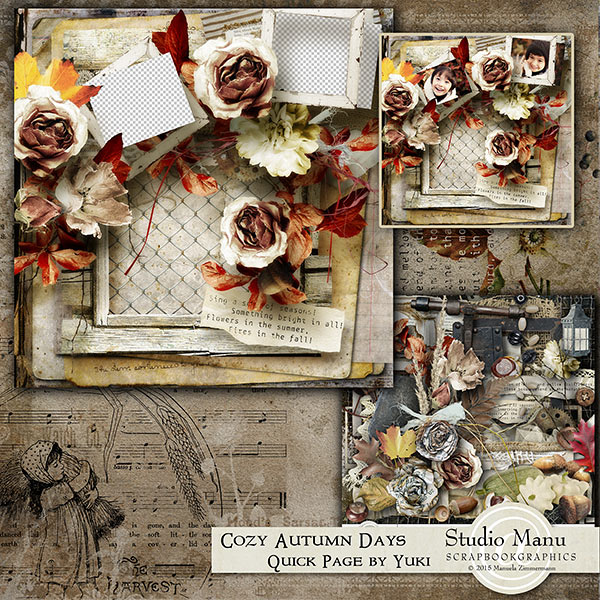 Thank you so much for your visit! Enjoy your weekend!