Something really exciting will happen next week, something that never happened
before, at least not to me and I just have to share my excitement with you  🙂
Look at the sneak peek below, this is a new kit which will be released together
with it's additions during the next week but something is different.
There is a little hint if you look at the very bottom layer of this image.
Do you have a clue? Guess what it can be?
Please leave me a little comment and enter for a chance to win this new kit and it's
coordinating packages.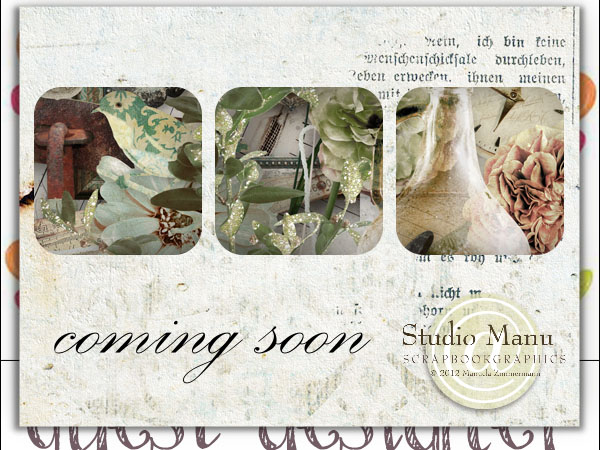 And now enjoy your weekend as much as possible 🙂