It is that time of the year where we Scrapbookers celebrate
Digital Scrapbooking Day.
It's each year the first Saturday in November. It celebrates how today's technology helps us to preserve and capture our precious memories.
It's mostly celebrated with sales, freebies, challenges, chats … and so on.
My DSD sale already started: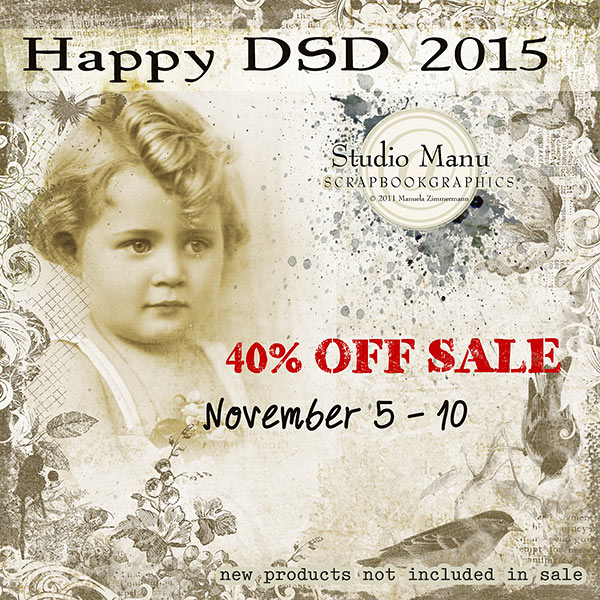 you get 40% off everything
all Bundles (Collections) priced $8.50 (

51% – 79% off

)

additional 20% off

on each product if your cart

exceeds

the amount

of $15

new Product releases of the last month not included in sale
Commercial Use Grab Bag
I'm so happy to let you know that my friend Mariella of Laitha's Designs is right now guesting at Scrapbookgraphics and so we took the chance to create another Commercial Use Grab Bag together, full of Designer Resources never released before: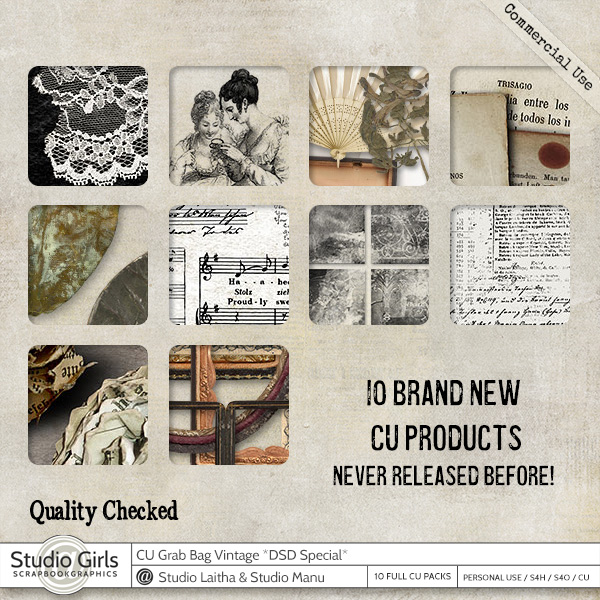 Included are 10 Full Brand New CU Packs!
Content:
– Shabby Leaves (7 .png files)
– Antique Frames (7 .png files)
– Victorian Ladies Brushes (5 .png files + .abr brush file)
– Messy Words Brushes & Stamps (18 .png files + .abr brush file/s)
– Old Book Pages (10 .png files)
– Paper Flowers (5 .png files)
– Torn Laces (5 .png files)
– Page Blenders (4 .png files)
– Vintage Mish Mash (12 .png elements)
– Pieces Of Music (30 .png files + .abr brush file/s)
Newsletter Freebie
Today all Newsletter Subscribers will get another beautiful Word Art Freebie.
this will work great together with the new Page Kit Time Immemorial, which will be released tomorrow.
Here is a page I made with the new Kit and the Word Art: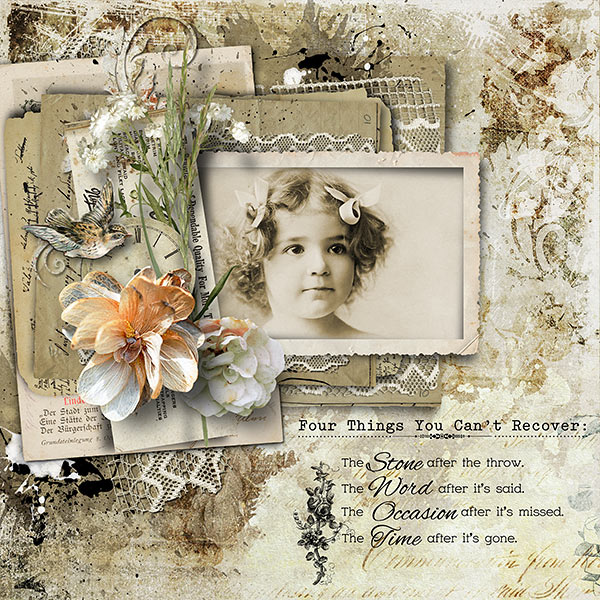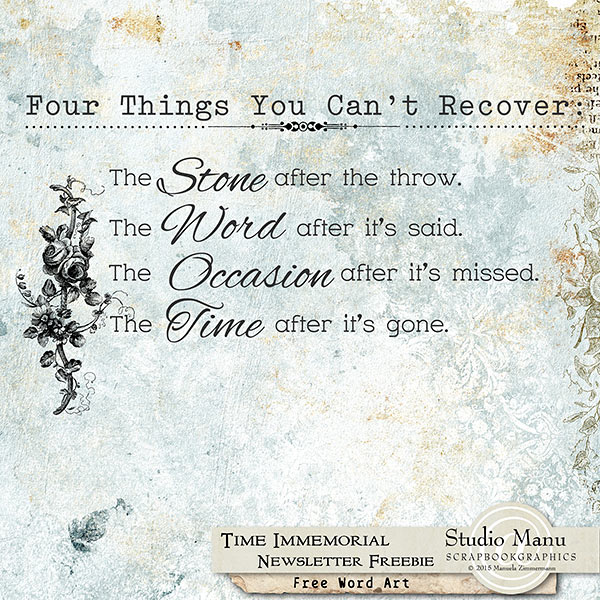 Thank you so much for your visit!