Hi everyone – Happy Valentine's Day!
It was so much fun working on the new Collection "True Love" and I believe it's my favorite Valentine's Day Collection ever.
I hope you like it too.
Perfect for digital and hybrid scrapbooking projects, card making, photo books, bookmarks and other paper crafts.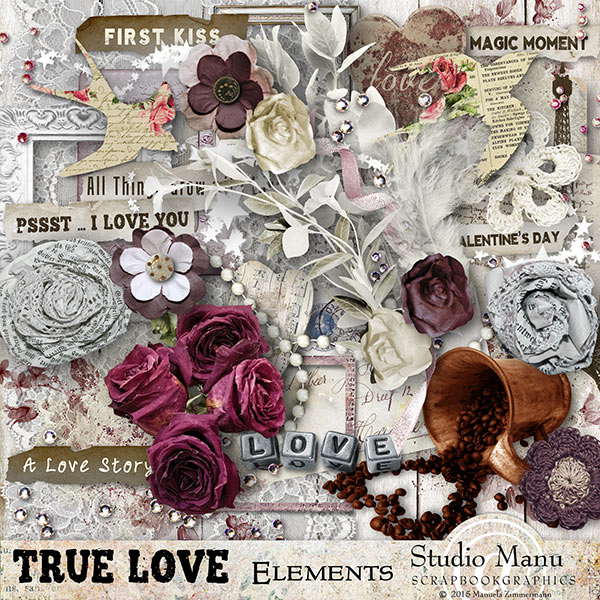 You get: Flowers (paper, crocheted, fabric, real), Branches and Twigs, Love Letter, Envelope, Overlays, Lace, Paper Birds, Frames, Hearts – even an Eiffel Tower Stamp
And everything comes in a shadowed as well as non shadowed version (in separate folders).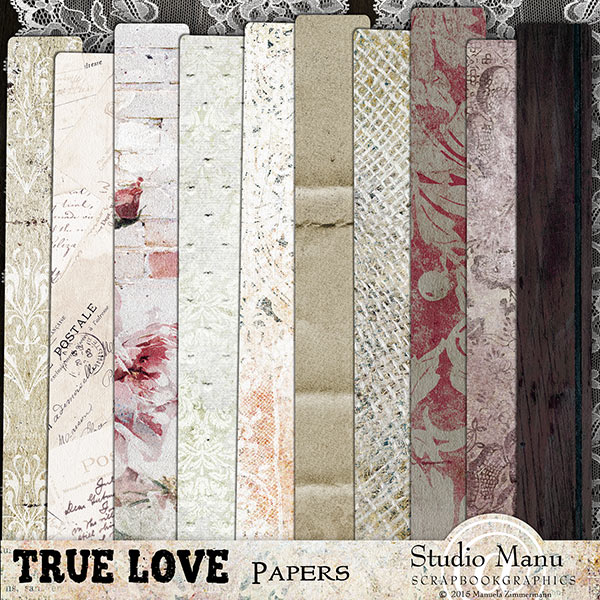 You get 10 original Paper Backgrounds + 10 extra backgrounds (modified versions of the originals)
So total are included 20 papers – created at 300 dpi and saved in .jpg file format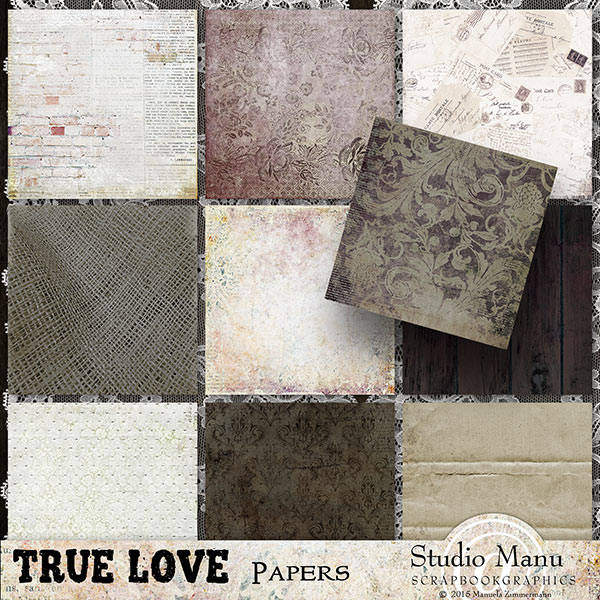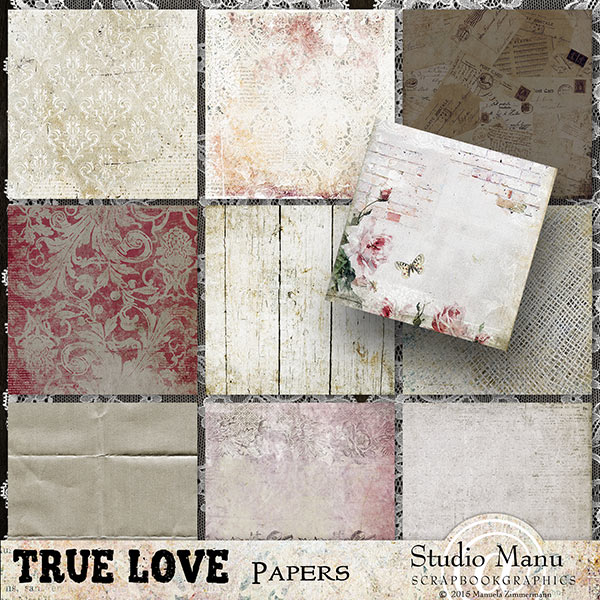 Also available a set of 4 Stacked Papers.
Included are the .jpg images as well as each paper comes in .psd and .tif format with the top layer and background layered clustered together.
So you can mix and match the element layers (clusters or borders) with a stacked background paper of your choice.
Or just use the background together with a Cluster and you'll have a wonderful Scrapbooking Layout in almost no time.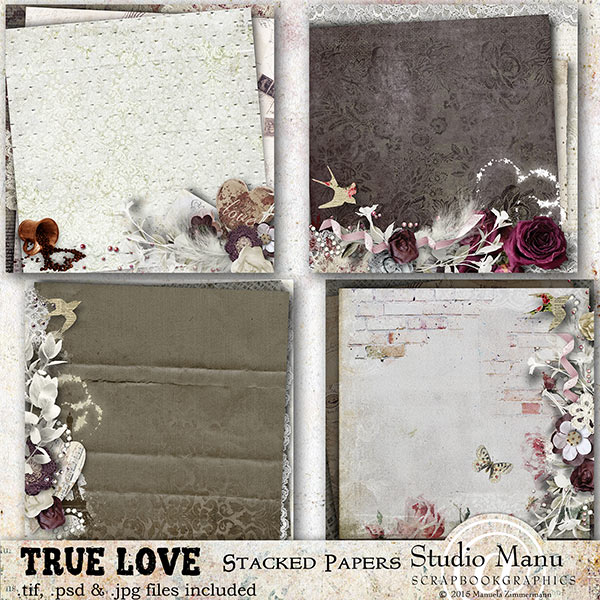 Here is a Sample Layout created with Stacked Papers:
Photo by Tú Anh – Takmeomeo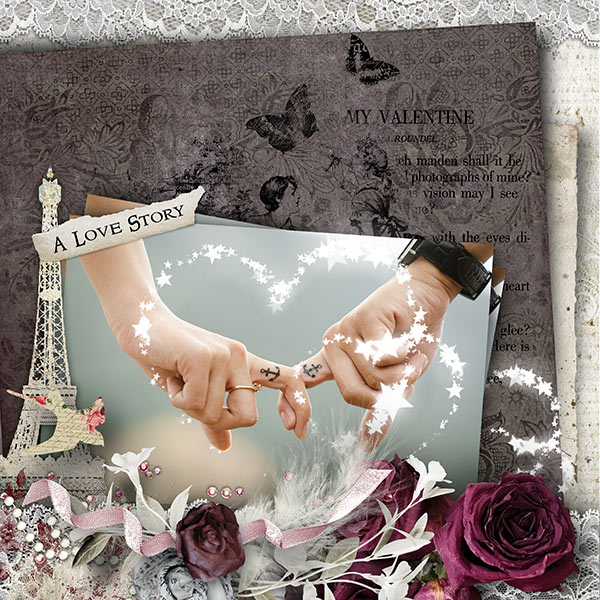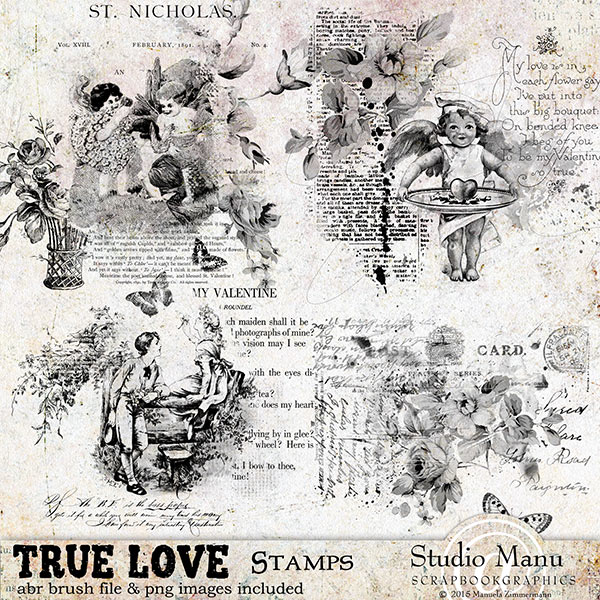 4.png images

.abr brush file for Photoshop CS5 (size max. 2500 px)

.abr brush file for Photoshop CS6 + CC (size max. 3600 px)
And a Sample Page using the Stamps together with the Page Kit created by Tracey: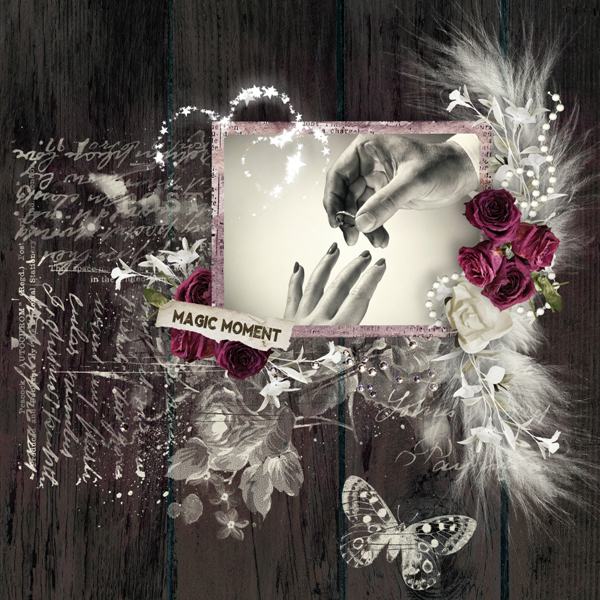 You get 6 Clusters and 6 Cluster Frames.
Already shadowed and ready for you to use: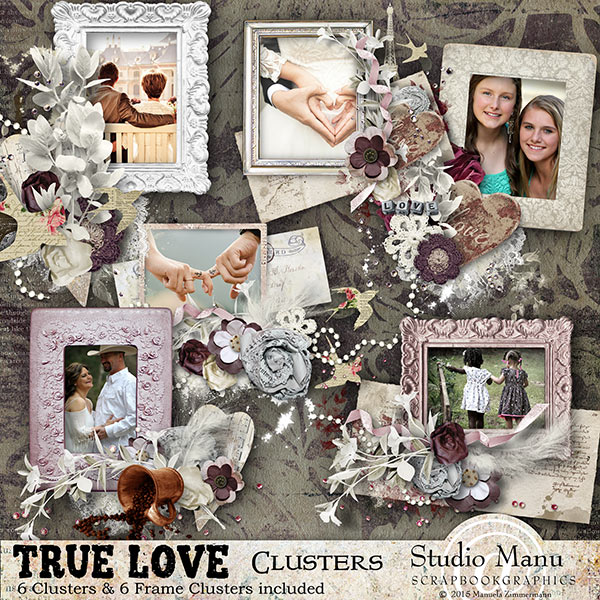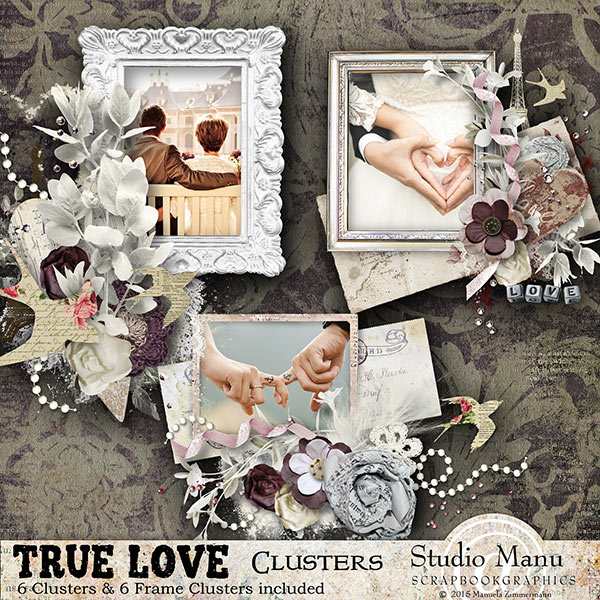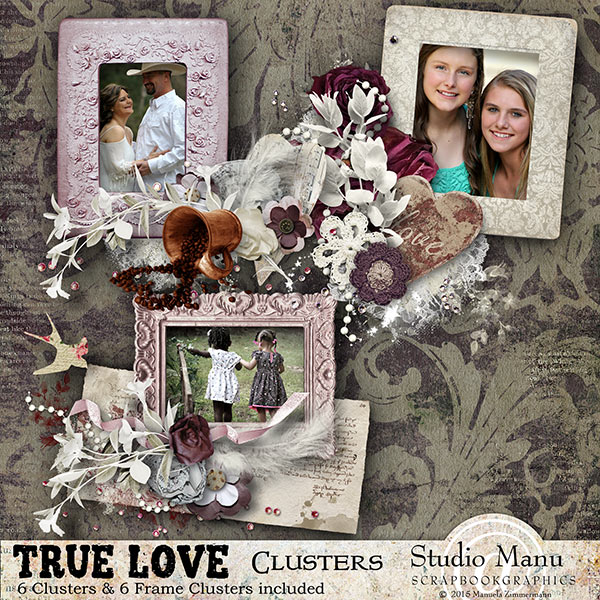 Preview just the Clusters without Frames: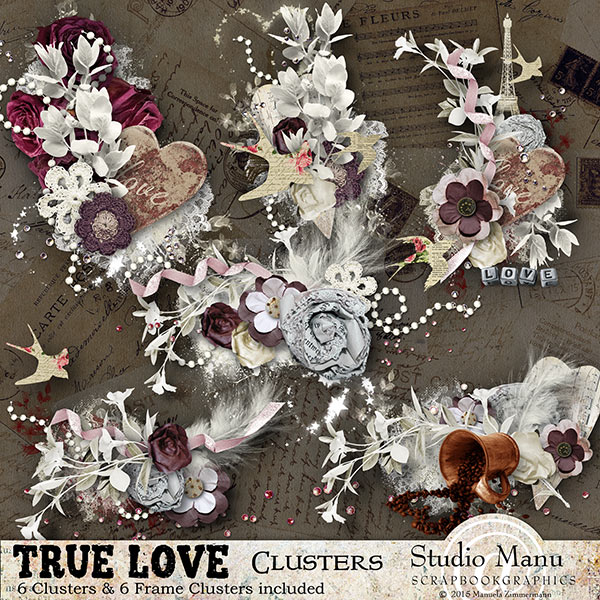 Sample Layout using the Clusters together with Page Kit:
Photo by Andi Graf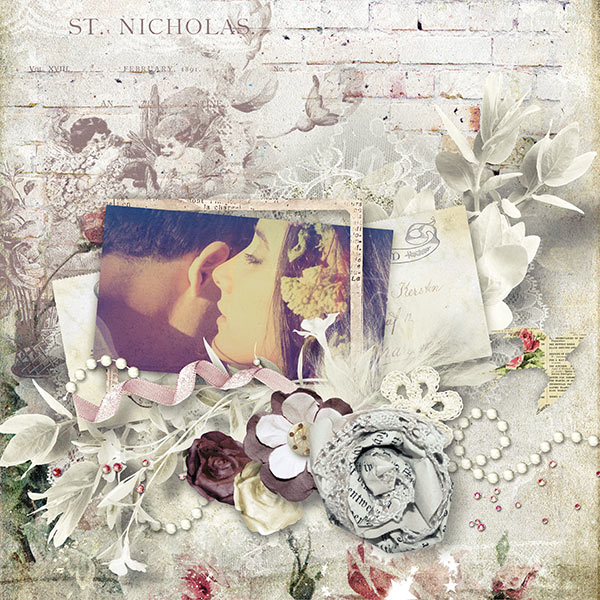 Get the full True Love Collection at a special discount – save 51% for a limited time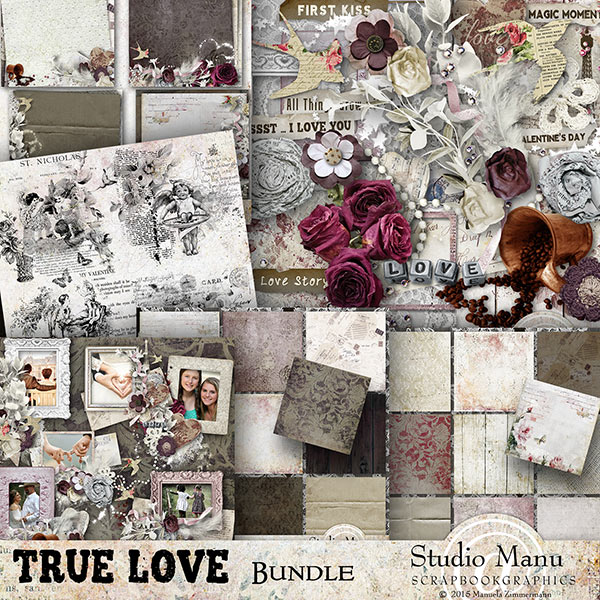 Click here to see the complete collection —> True Love
Inspiration
I so much love what my amazing CT girls created with the collection,
love all their pages:
Newsletter Freebie
And of course as always and because I wish you a Happy Valentine's Day I have a gift for
you – comes later to all Studio Manu Newsletter Subscribers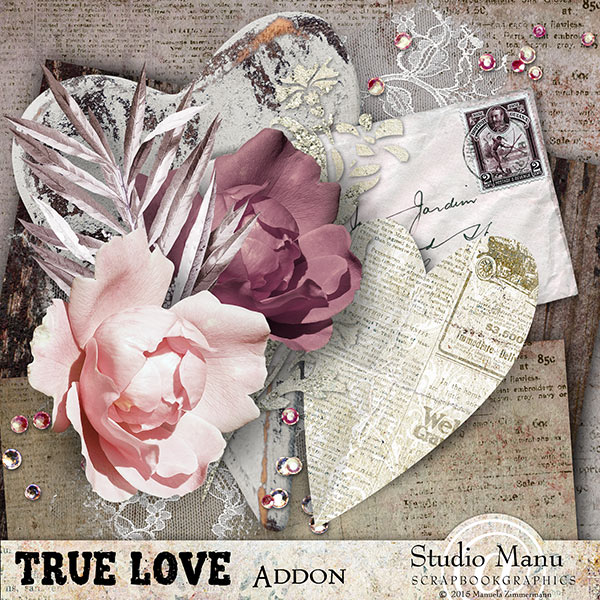 Blog Freebie
And here comes today's Blog Freebie – a wonderful QUick Page Freebie for you 🙂
Hope you like it.
Click the preview or the link below to start downloading: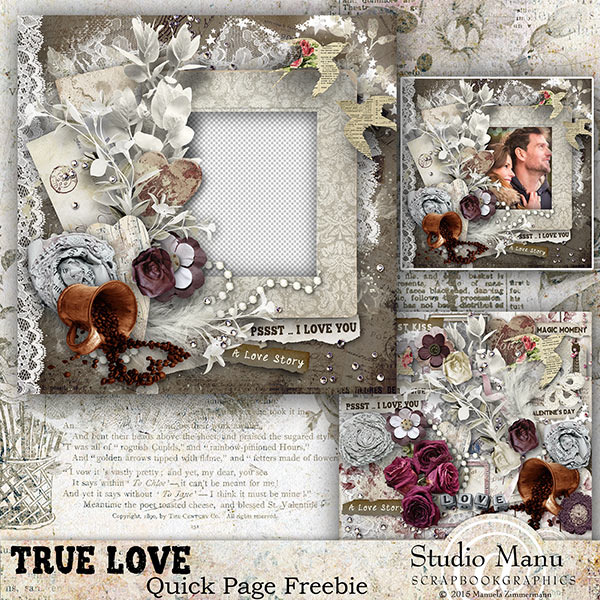 I hope you have a lovely day 🙂
Thank you so very much for your visit.