Happy International Scrapbooking Day! Always celebrated the first Saturday in May to honor the coolest hobby on the planet: Scrapbooking!
What does scrapbooking means to you? 
To me it is different. First of all I want to capture our family history, the history of our ancestors and of course all the precious moments, adventures and experiences form the present. So important to me; nothing should get lost. 
It is therapeutic to me sometimes too. We all have days in our life when we feel not good. If my mood is down I just sit down and start to scrap a layout. I look for photos that are fun and radiate joy and while I scrap all those fun and happy looking photos and decorate them on a layout my mood goes up. It's just rewarding and so meaningful. 
At The Digichick we have a lot of  super fun challenges over the weekend you can participate in and earn amazing prizes. 
Just check them all out here:
http://www.thedigichick.com/forums/forumdisplay.php?449-iNSD-2018
Sale: Of course what would be INSD without a sale?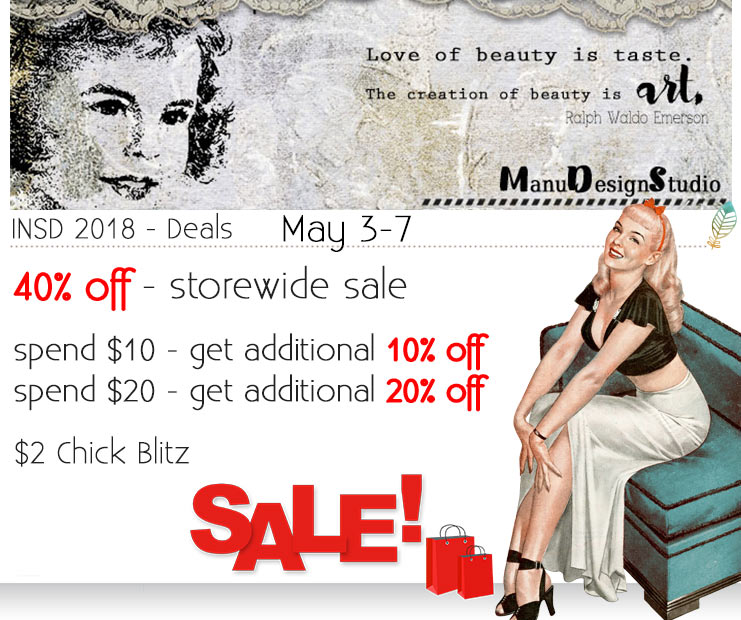 Commercial Use Grab Bag
I put together a CU Grab Bag filled with 5 brand new products.
Don't miss this deal, only for a limited time!
You save 76%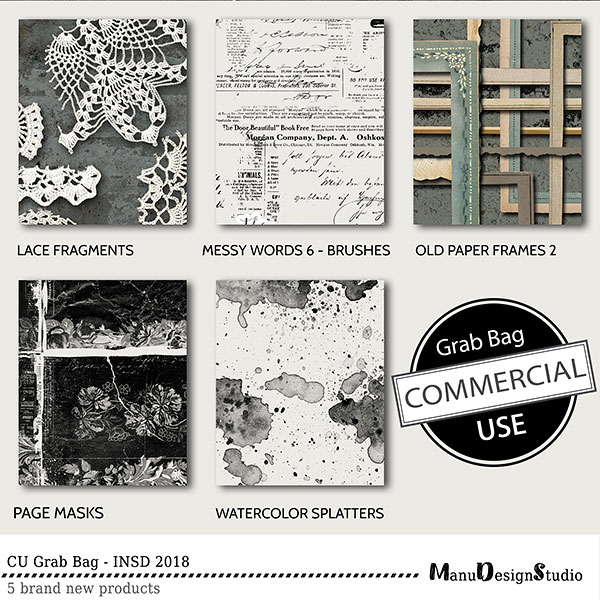 Page Masks
Messy Words 6 – Brushes and Stamps
Lace Fragments
Watercolor Splatters – Brushes and Stamps
Old Paper Frames 2
Freebie Time
Today's Freebie is an amazing Template I created. It's years ago since I made my last template and I thought it would be fun to make a new one and share with you.
Here is my page I created with it. I just placed two clusters behind the photos.
You can fill any layer with any color or texture or paper you wish. Change the title and text to your needs. Remove layers you don't like or need.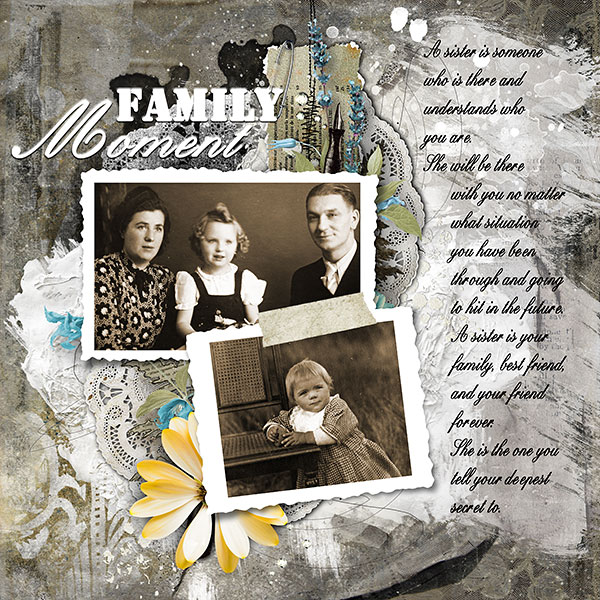 If you like it just click the image or the link below.
Have fun and enjoy 🙂