This is my first time that I participate in the Mini O's at Oscraps.
If you don't know what the Mini O's are I try to explain.
It's kind of a collaboration where designers can pick 3-4 base colors from a given palette and then add additional colors to make their own full color scheme. They then create MINI kits using these colors. That's where the name comes from: Mini O's (Oscraps). Each month on the 4th Friday these Mini's will be released at 44% off. You can then catch some amazing bargains but don't wait for long because as quick as they come they will be gone! Only 4 days available – always Friday – Monday
And here is what I made this month.
There are 6 coordinating packs and each is 44% off:
Winter Magic – Elements
Winter Magic – Papers
Winter Magic – Clusters 1
Winter Magic – Clusters 2
Winter Magic – Photo Masks
Winter Magic – Stacked Papers
And just in time my dad came back from a skiing vacation. He was in Austria and there was a lot of snow. There were so much snow that they couldn't go right away there as planned because
many streets were closed. As they finally arrived they had the most beautiful weather. Just blue sky, sun and snow.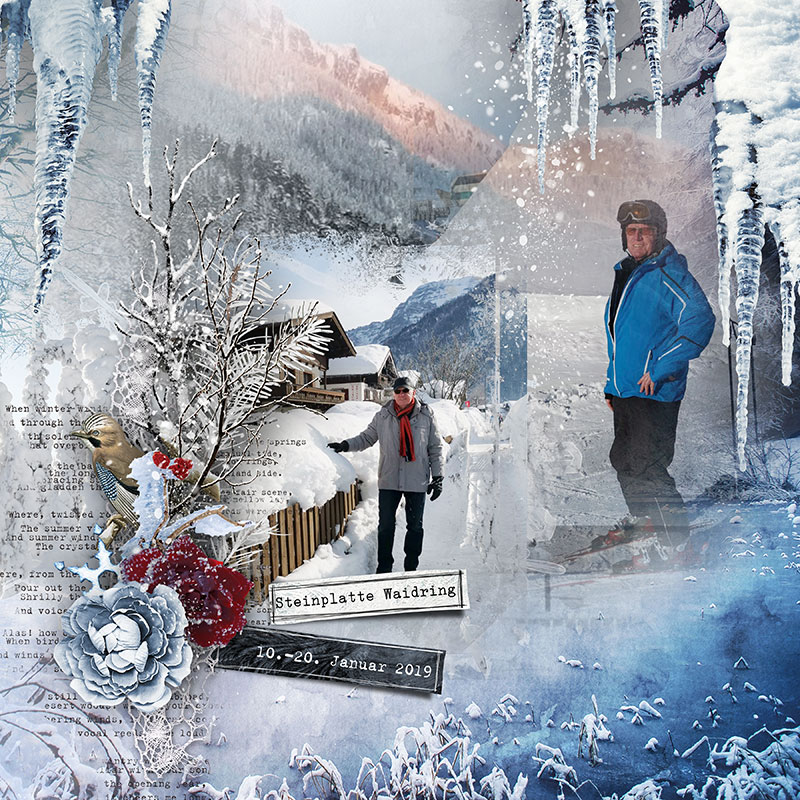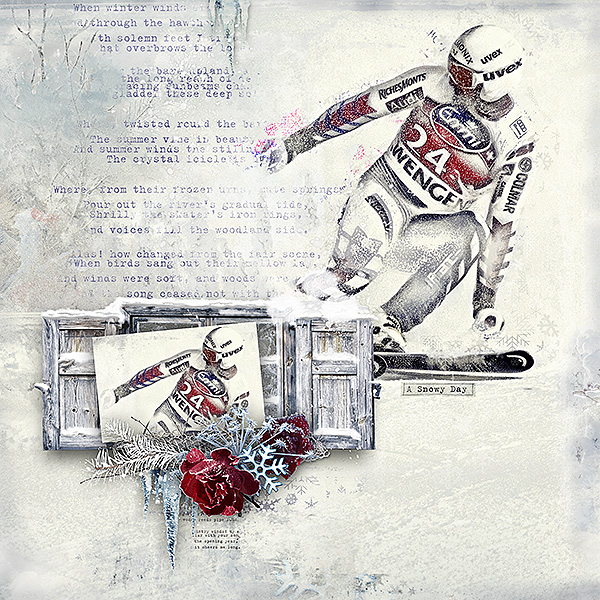 Oh there are so many more beautiful layouts ….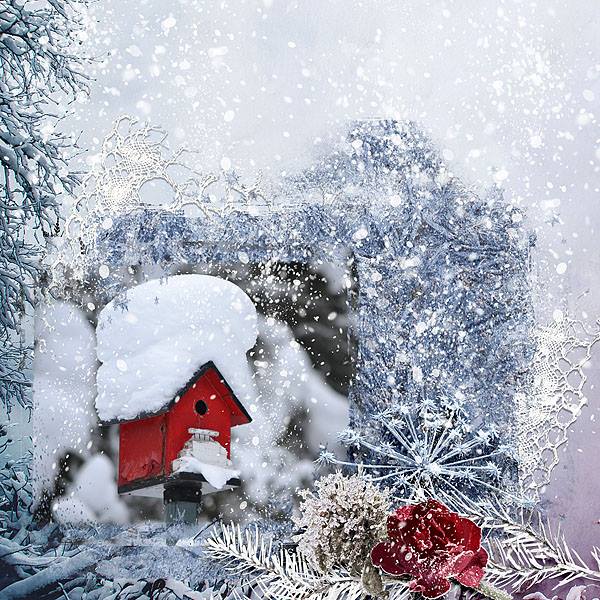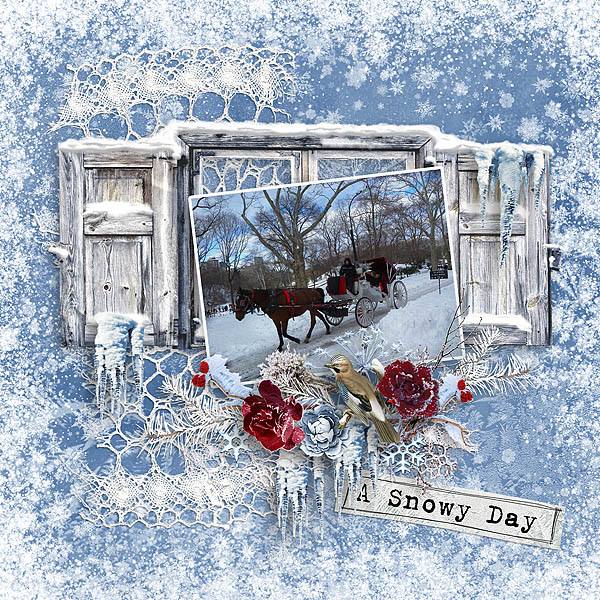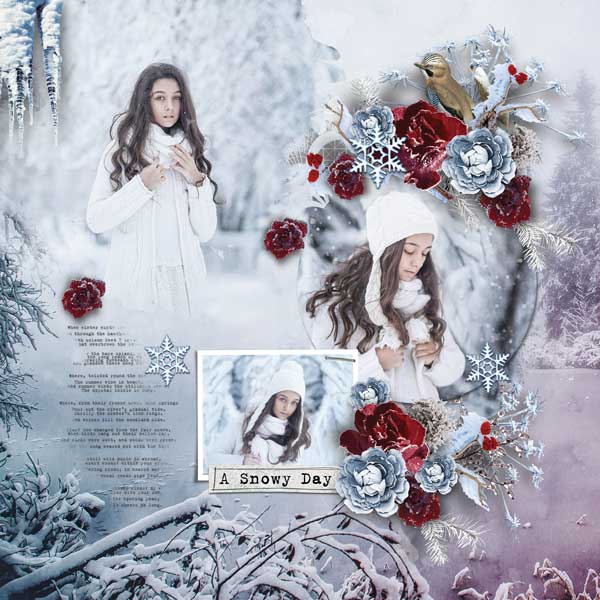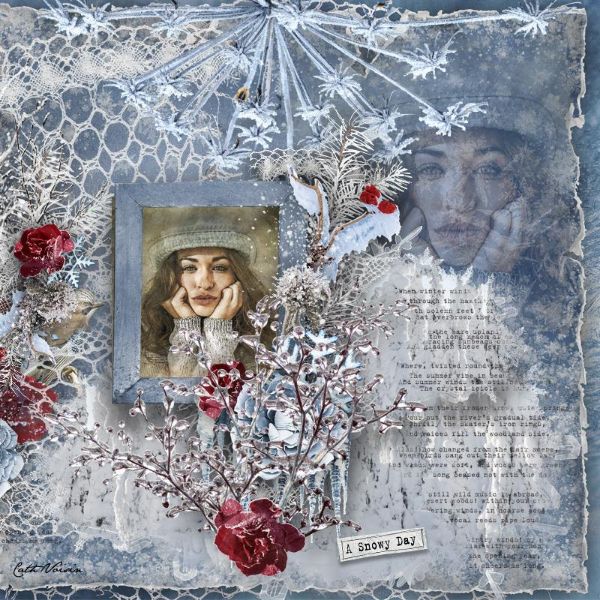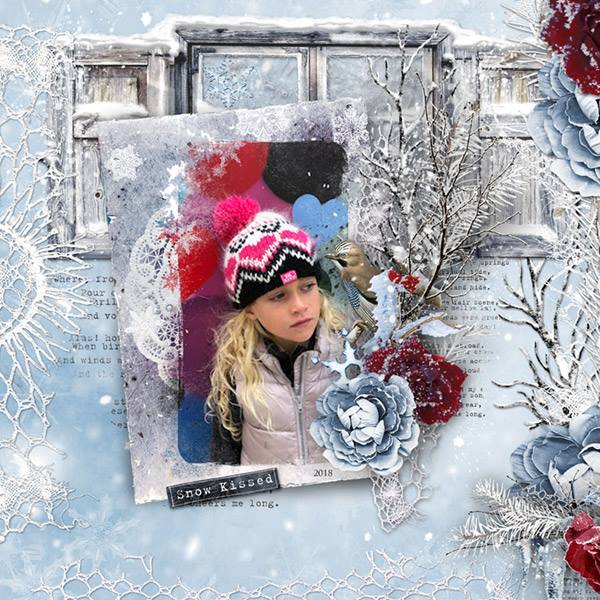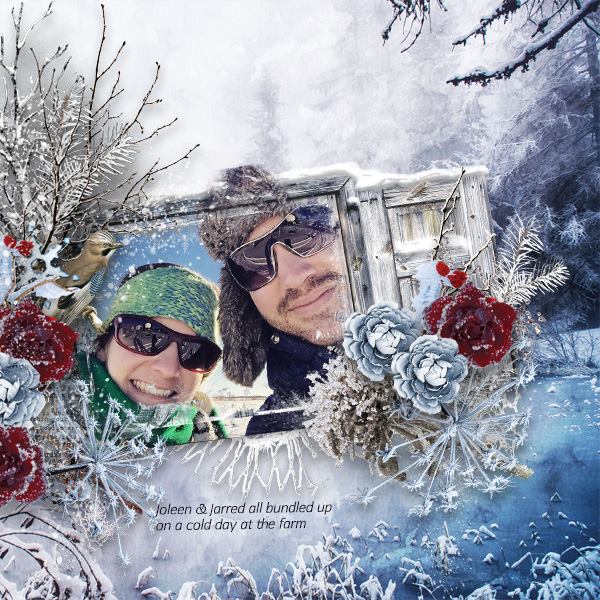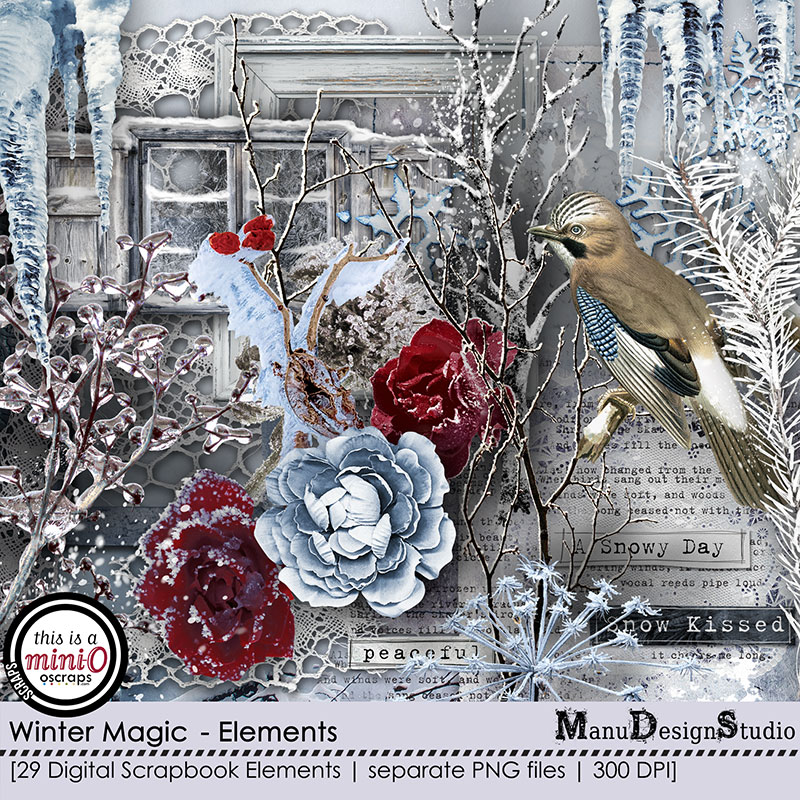 ---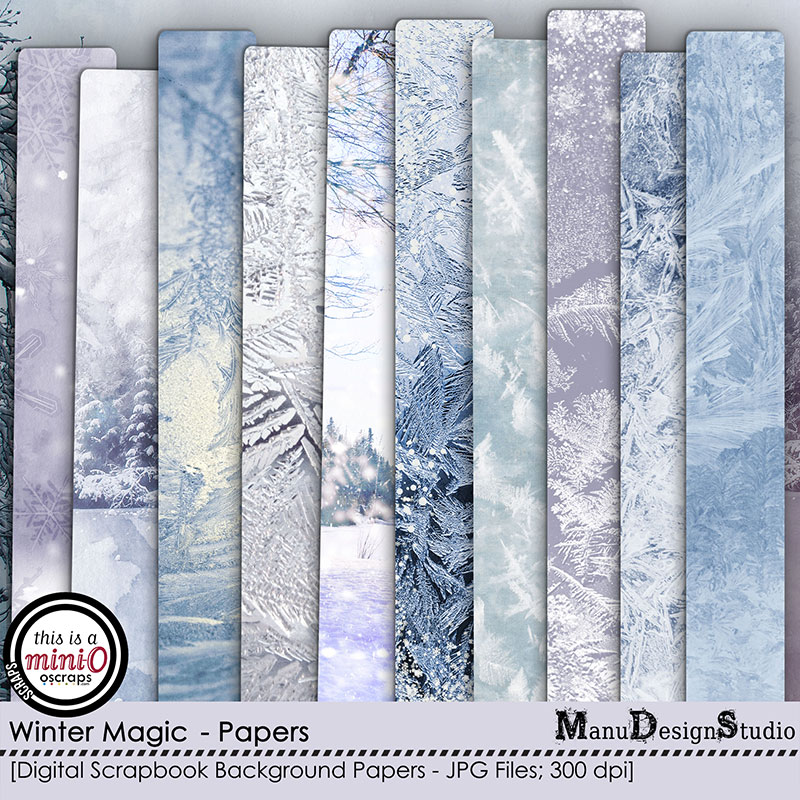 ---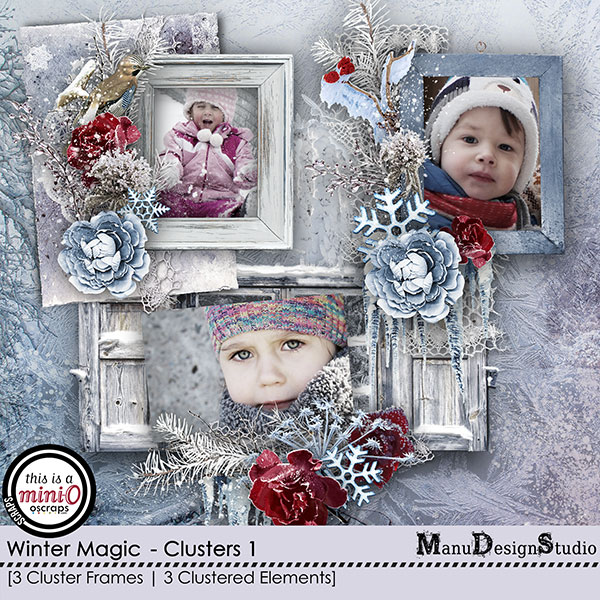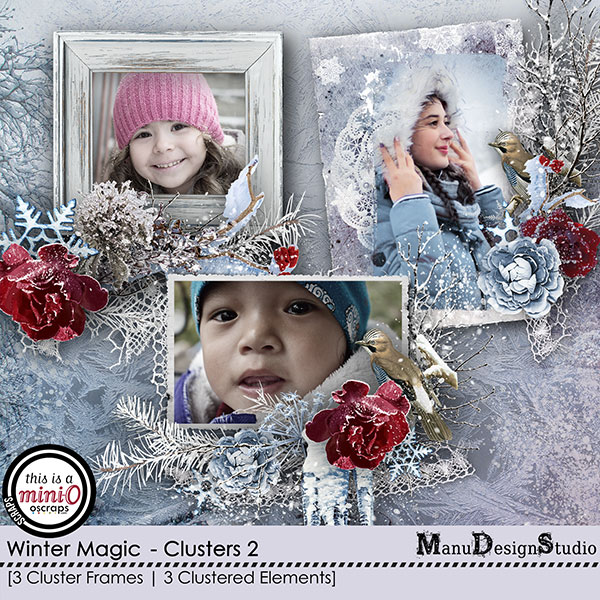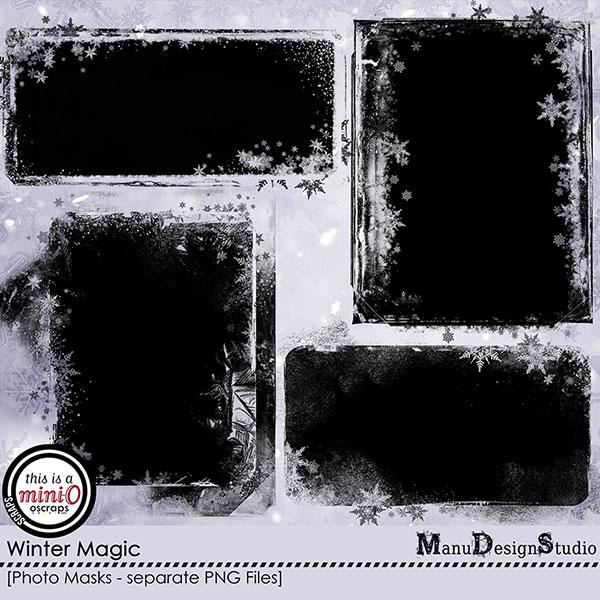 ---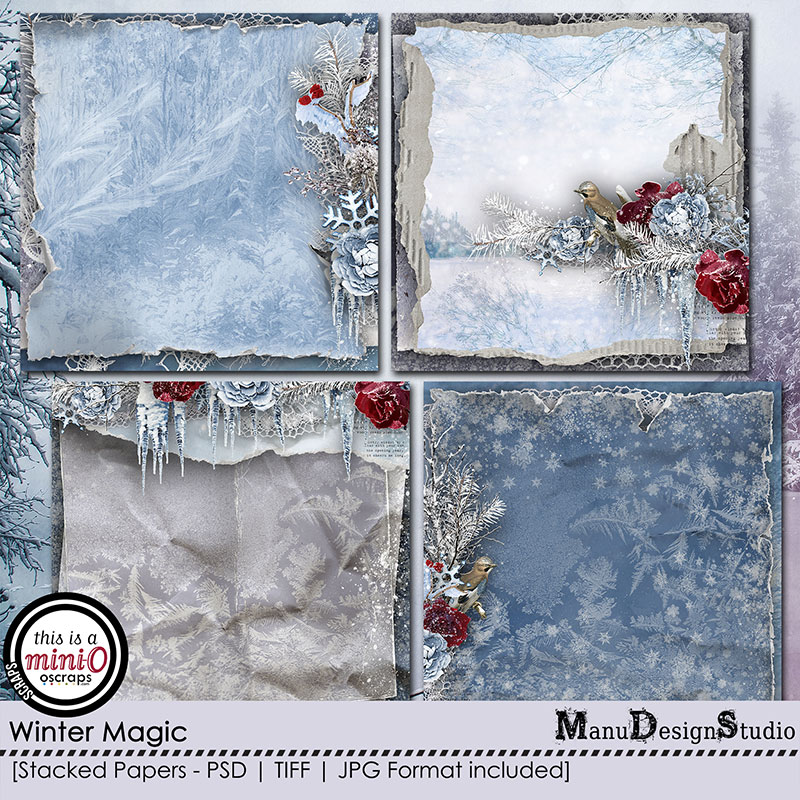 ---
Remember: All Mini's are 44% off but only till Monday.
Don't miss this amazing deal!
---
Newsletter Freebie
A new coordinating Mini Kit will come later to Newsletter Subscribers. I hope you like it, please keep an eye out on your inbox.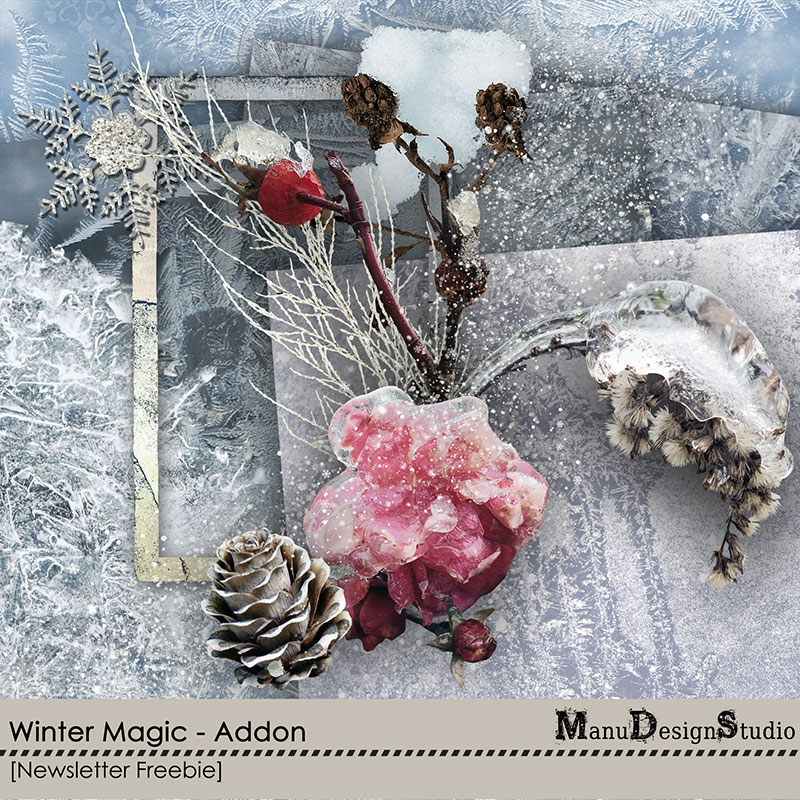 Blog Freebie
No, you don't have to leave here without taking something with you. The girls had so much with these Mini's and also made some Freebies for you.
Today's Freebie comes from Sheryl. Look what a great page she made: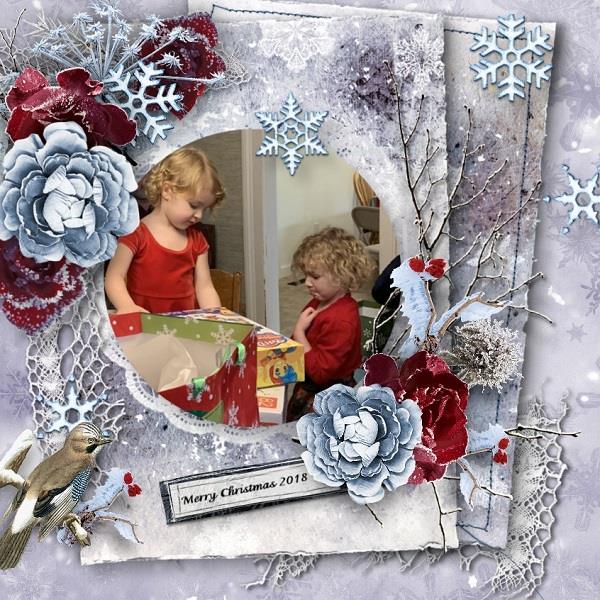 You can download the Quick Page she made here right away.
Just click the preview or the link below: