That was fun again creating the next series, the next 5 weeks of Planner Pages for my planner.
As I finished the 3rd week and started to add the dates and month name I was a bit shocked because I just realized …. ooops, December? Really? I have to start giving the next planner pages a bit of Christmas look.
I have the feeling, I know it's still a bit time but anyhow it feels as this year (2016) was the fastest ever. Do you think so too?
Anyway … here are the next 5 weeks for 2016 for your planner:
38% off intro sale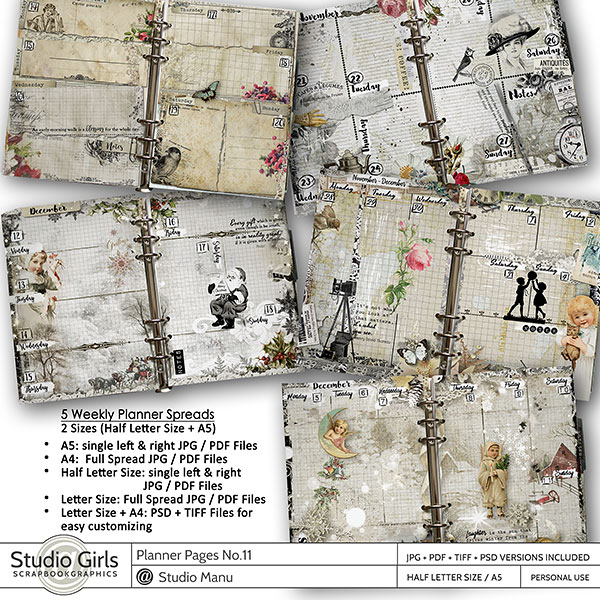 Each page is completely customizable to whatever week / month / year you wish because of layered PSD and TIFF files included.
Or you can take the easiest way: Print the ready made Planner Pages, which already have month, dates, weekdays on it.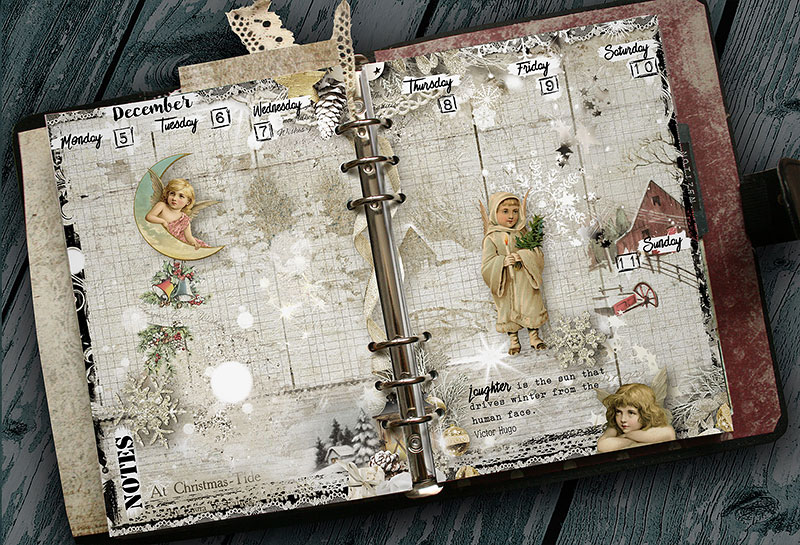 You can use these Planner Pages even if you have NO graphic program or software:
 ready made printable versions included: Just open and print or
Just print the PDF or JPG sheets that haven't month name, weekdays, dates on it and
insert the dates, weekdays and name of month manually after printing.
Then hole punch and add to your binder/organizer!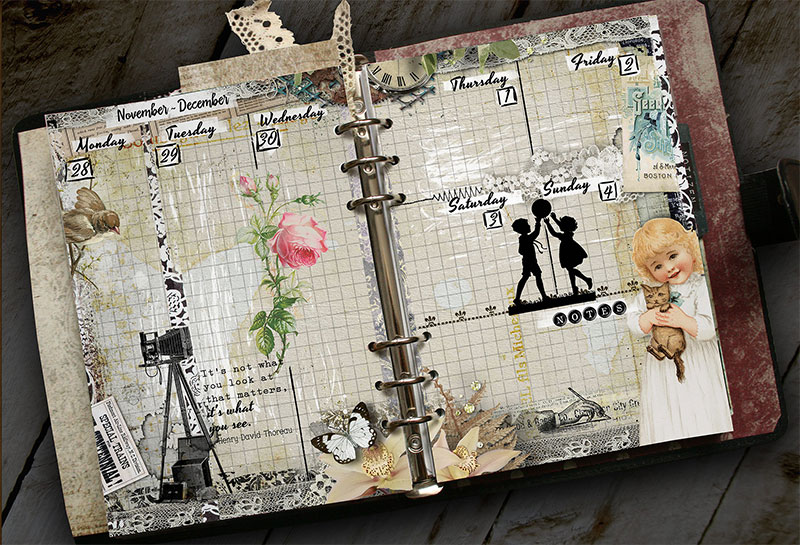 You also use these Planner Pages if you have a graphic program / software that doesn't support PSD or TIFF files:
Open the JPG sheet in your graphic program
add the dates, weekdays and name of month.
Then save and print!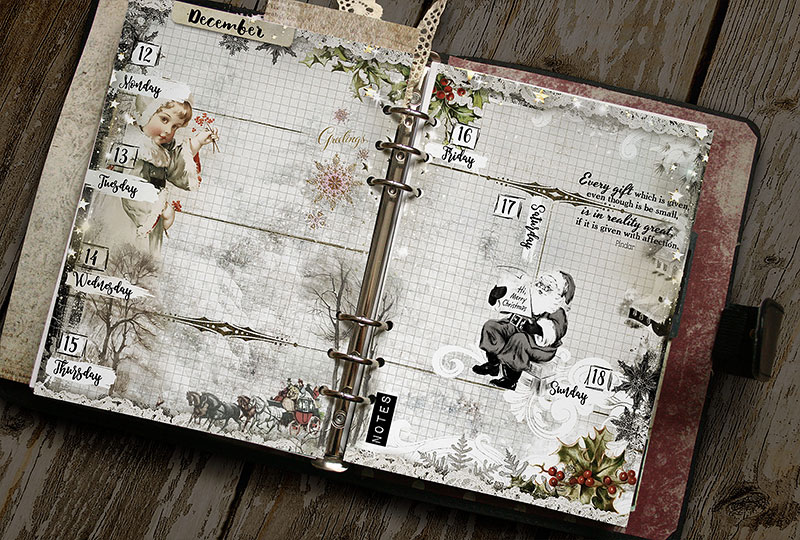 If your graphic software/program supports PSD and/or TIFF files:
Open the layered file. (PSD or TIFF)
Make the layers in the layers palette visible and
start customizing your page.
I've included everything, dates, name of month, weekdays but you can everything change to fit to your own needs. You even can change the weekdays, if your week starts with Sunday (for example).
Save as JPG or PDF and print and hole punch and done!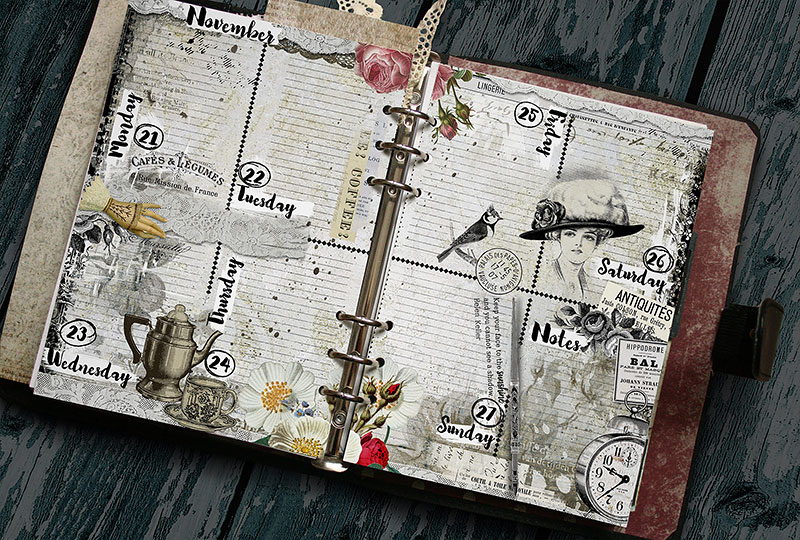 Included are 2 sizes:
Half Size (11x 8,5 / 5,5 x 8,5),
Full Spread (Letter Size) consisting of both half size pages (left and right)
A5 (2480 x 3508 px / 1748 x 2480 px),
Full Spread (A4) consisting of both A5 pages (left and right)
(you can print the half pages separately or the full pages and then cut in half)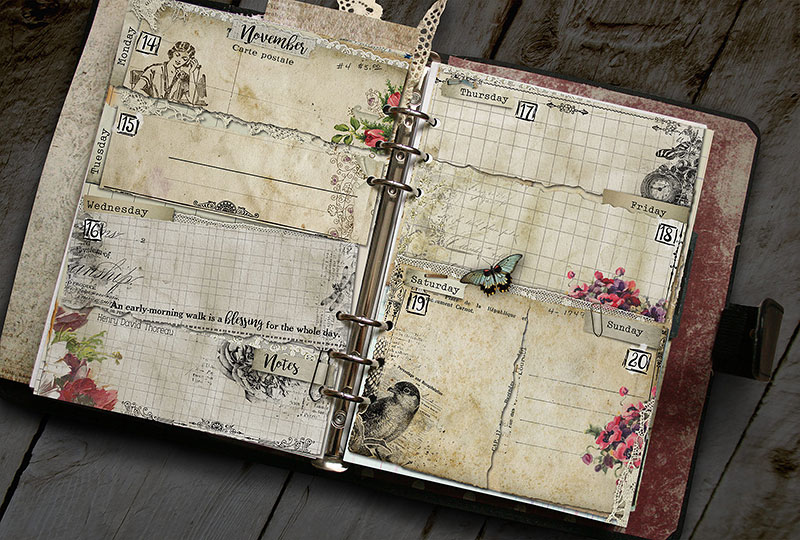 Each page comes as half page as well as full spread.
Included versions of each page:
PDF, JPG, PSD, TIFF
(PSD + TIFF Versions have the full sheet, half sheet, weekdays, dates and month on separate layers)
38% off on intro sale