Ich mag ihn eigentlich nicht so sehr, den regnerischen November.
Aber es kann ja durchaus auch manchmal lustig sein. Matschhose an, Regencape, Gummistiefel und dann ab
ins Freie. Soll ja auch gesund sein, bei Wind und Wetter raus an die frische Luft.
Am Schönsten find' ich immer den Weg zum Kindergarten, diese Pfützen sind ja auch immer zu verlockend.
Patsch … und schon ist die Mama voll mit dem Dreck. In diesen Momenten könnte ich immer …. *aaaaargh*
Aber hey … es gibt ja nun wirklich schlimmeres. Hinterher find' ich es ganz lustig und irgendwie war man ja selbst auch mal Kind *grübel*
Und auch von diesen tollen Momenten gibt es Bilder, die darauf warten, verscrappt zu werden.
*It's A Rainy Day* ist wie immer 20% reduziert und hat einfach alles drin (Pfützen, Gummistiefel, Regenschirm, Regenoverlays und Regentropfen, einen Regenbogen (nicht auf der Vorschau), Regenwolken …..
10 wunderschöne Hintergründe und ein komplettes Alpha.
Dazu erhältlich auch fertige Cluster Frames und passende Wordarts.
*******************
I really don't like him, the rainy November.
But sometimes it can be funny.
Put on mud trousers, rain cape and gum boots and go outside.
It also should be healthy at any wind and weather being on the fresh air.
I love the way to the kindergarten. Those puddles are really attractive.
SPLAT! … and Mommy is full of mud. In those moments i could …*arrrrgh*
but then hey … it really gives much worse things. Hindsight I always find it funny and anyhow one were also itself a child *think*
And those rainy photos are waiting to be scrapped.
*It's A Rainy Day* is as always 20% off for a limited time and has everything you need … puddle, gum boots, clouds, rainy overlays and rain drops, a rainbow (not on preview), umbrellas of course …)
10 beautiful backgrounds and a complete alpha set.
Also available matching Cluster Frames and Word Art: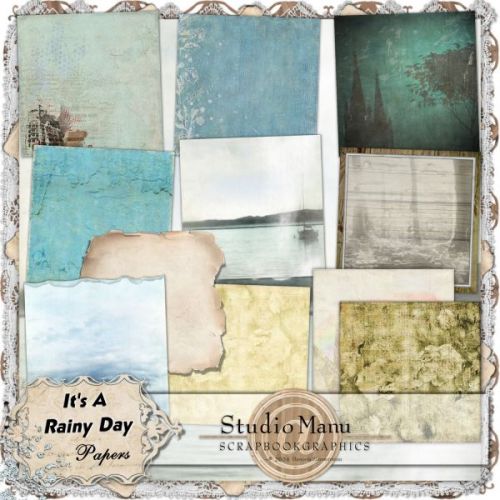 Inspiration:
The kit is really versatile, not just for rainy pictures
*********************
Passende / matching
Word Art: 20% off
Cluster Frames: 33% off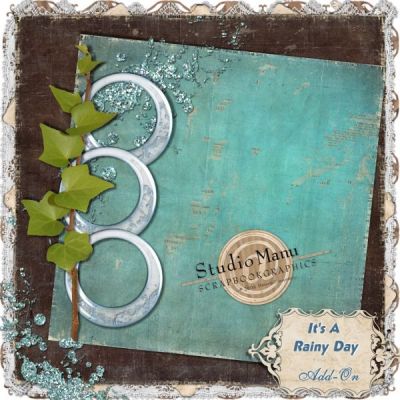 Sonja aka welli.designs made this wonderful LO and allowed me to offer it as QP
Comes later to newletter subscribers: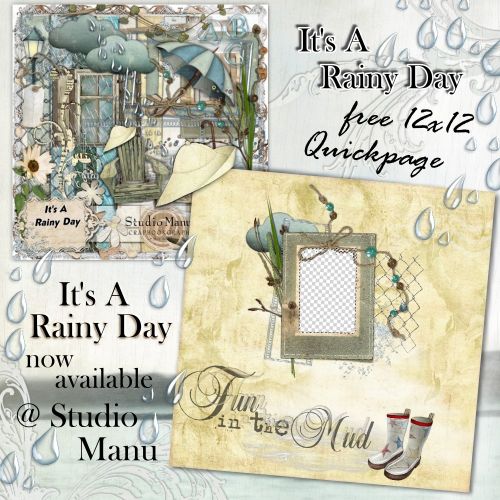 you can sign up here
Blog Freebie – October Desktop Gift: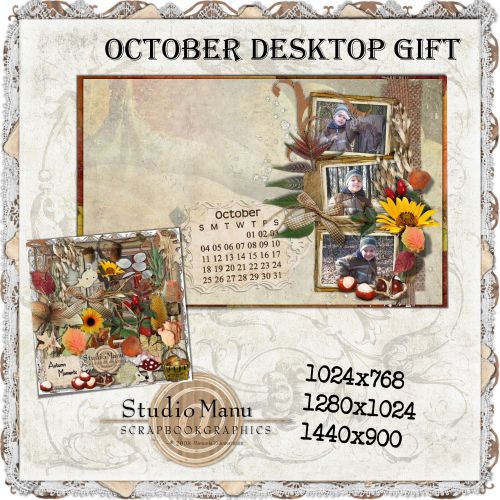 Ich wünsche Euch einen schönen Tag und ein nicht allzu verregnetes Wochenende
Have a great day and hope your weekend isn't too rainy 😉
Hugs; Manu