Today is the day I've been waiting for!
My new shop at The Digichick opened.
I am really happy to be there. Kim, the owner, was
on my CT years ago. Loved working with her and loved what she created
and still creates and now things have come to full circle. YAY!
I'll stock up my store over time with products I had at my old store.
For now there is a brand new collection released called: Splendorous.
I am really proud of it, let's see:
Here is the …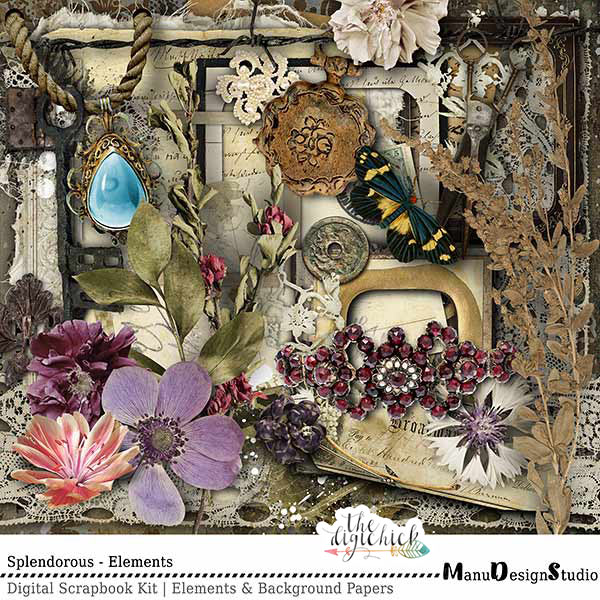 Inside are wonderful and unique elements like brooches, chicken wire, flowers, lace and lace fragment, pocket watch (back side), scissor, rope, key, hinge and a lot more.
Splendorous Papers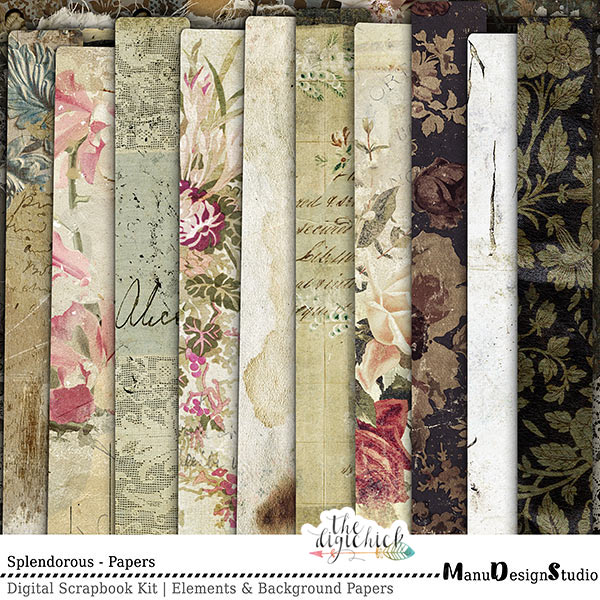 These papers have turned out well, I would say.
Included are 10 "main" papers and 10 extra papers (modified versions of the originals)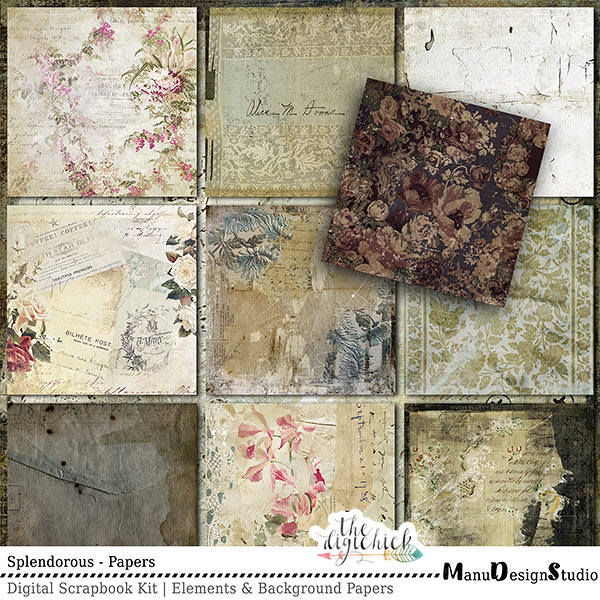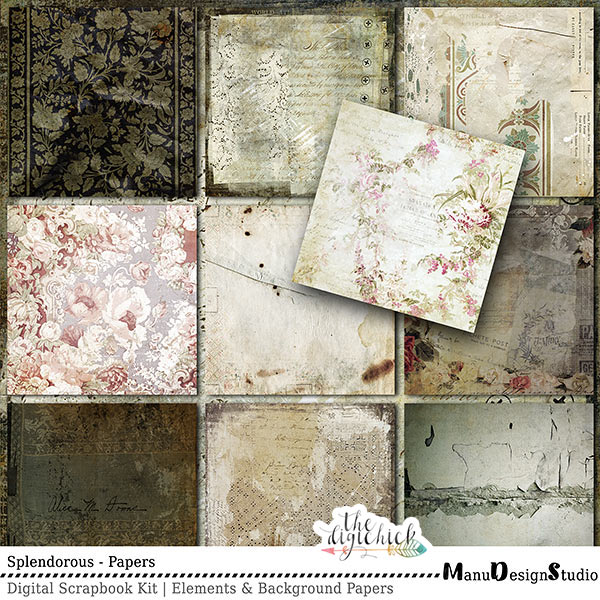 ---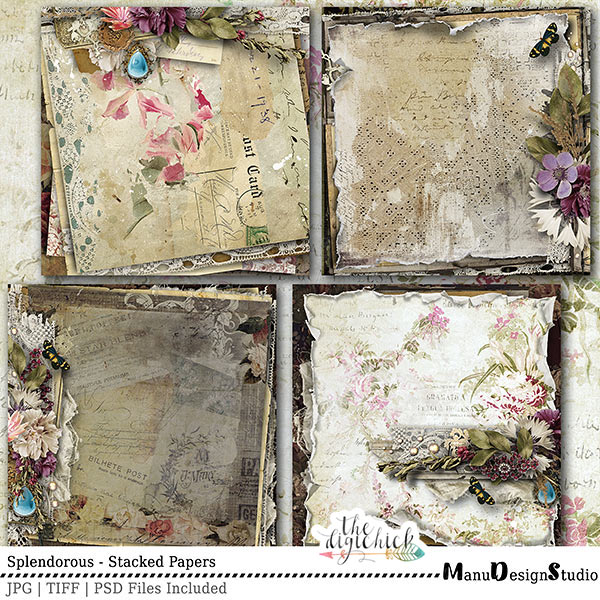 Included are .jpg files and .psd files as well as .tiff files
Mix and match them with each other and you'll get endless Scrapbook Layouts.
---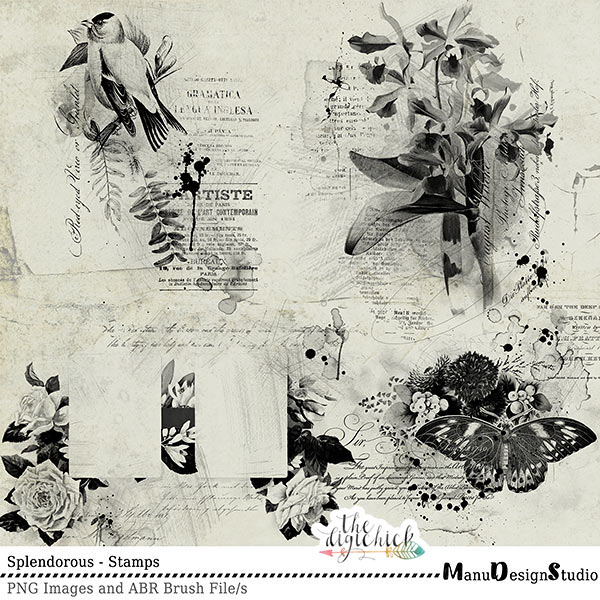 Detailed content:
separately saved .png files
ABR brush file for PS CS2 to CS 5 (max. 2500 px)
ABR brush file for PS CS6 and CC
Sample Layout: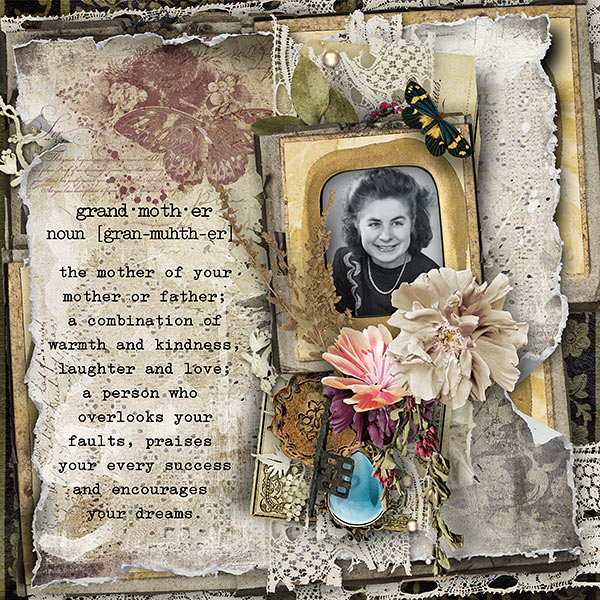 ---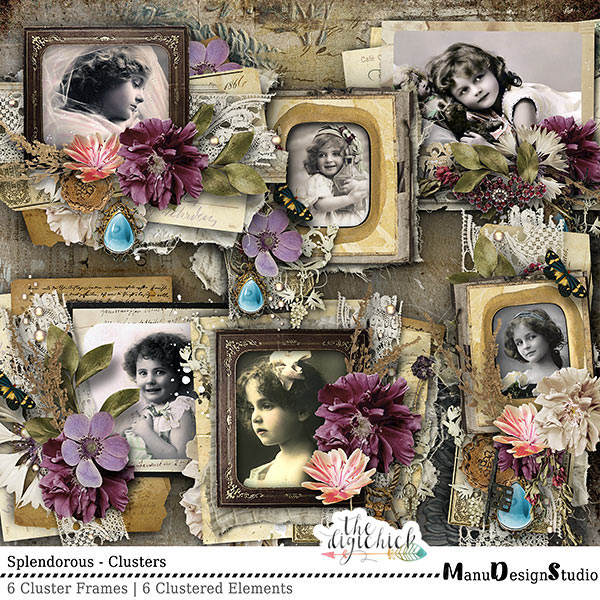 Shadows already added.
6 Clusters come without frame and 6 Clusters come with already frame added.
So for your own creativity and needs you can choose your own frames or use the finished Frame Clusters.
Clusters without frames: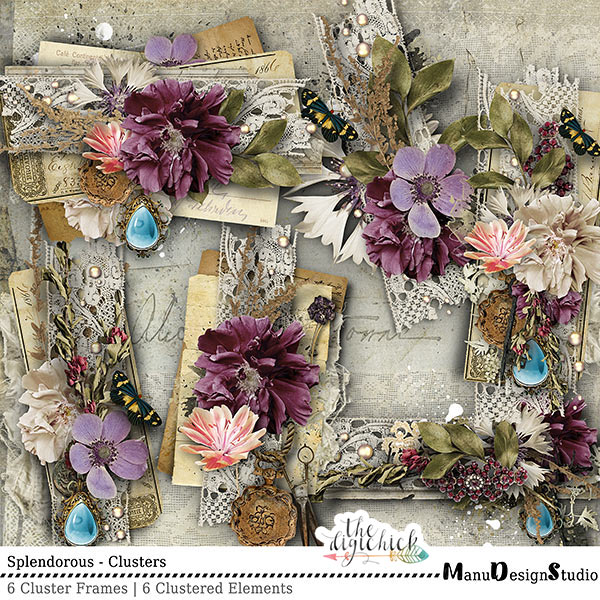 Sample Layout (showing my parents):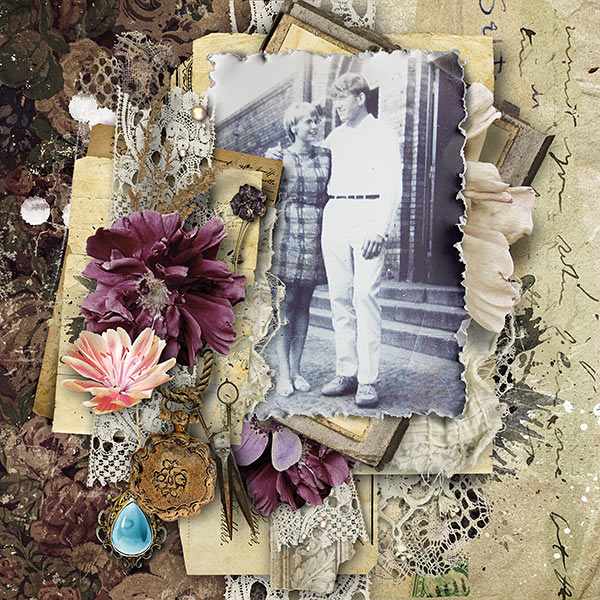 ---
Here is everything included (Kit, Stacked Papers, Clusters, Overlays) at a Huge Discount.
Save 51% on the complete collection: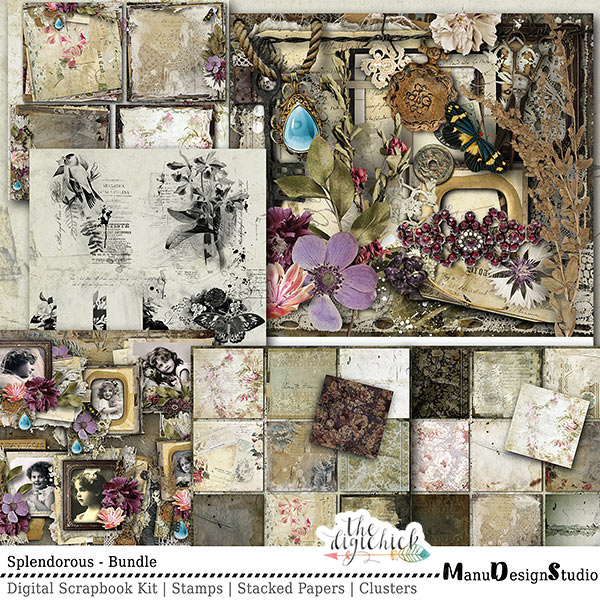 >>> Check out the entire collection here
---
Inspiration
I've got so many amazing Inspiration pages with Splendorous, let's have a look at some of them:
Newsletter Freebie
And as usual  there will be a newsletter freebie arrive in all subscribers inboxes later this day.
I hope you like it: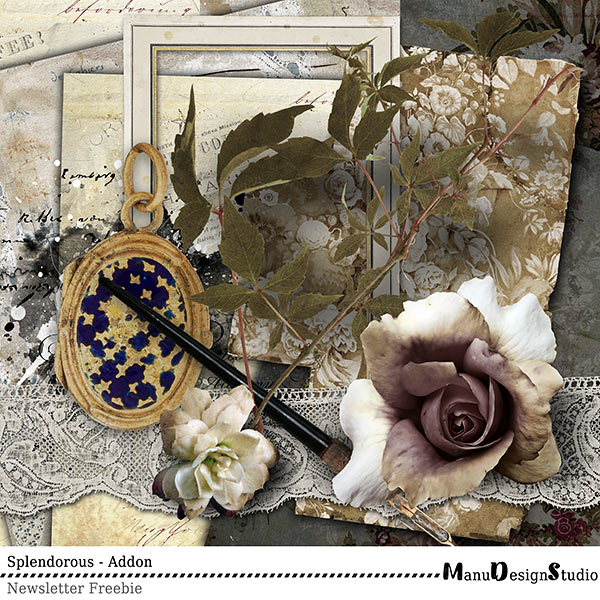 Blog Freebie
Cath created a wonderful page too with Splendorous.
Such a sweet photo and amazing cluster work. Love it.
She also turned her page into this beautiful Quick Page and shares it with you.
Thanks so very much, Cath!
Please click the preview or the link below to download: