I finally managed to finish a new collection.
This one is all about reading and books and I called it: The World Is A Book
Beside scrapbooking this is also a favorite hobby. Each evening before I go to bed and sleep I need to read. I remember one time as we were gone on vacation, sitting in the car on the way to the airport and I realized I forgot my book. I was destroyed and only had one question: How do I survive the next 2 weeks without a book?
But fortunately on the airport was a book shop and it was open and I was the happiest girl on earth. That was my luck!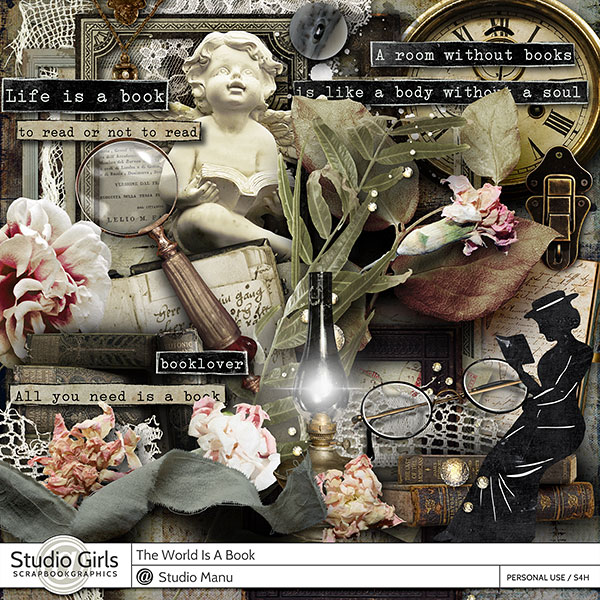 You'll find inside: reading glasses, overlays, books, book page and stacks of books, angel, magnifying glass, clock, brooch, post card, flowers and frames, word strips and a lot more
Also included 8 papers and 9 extra papers: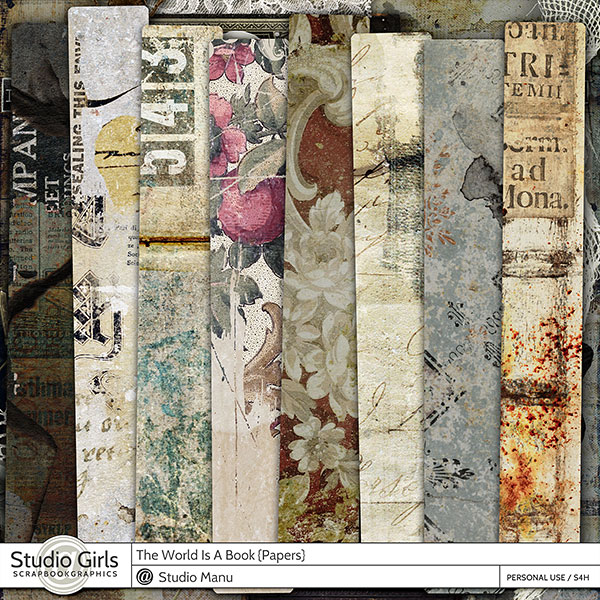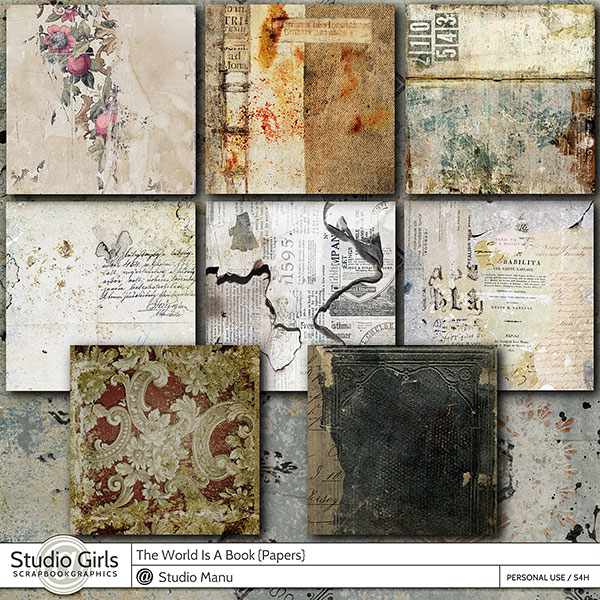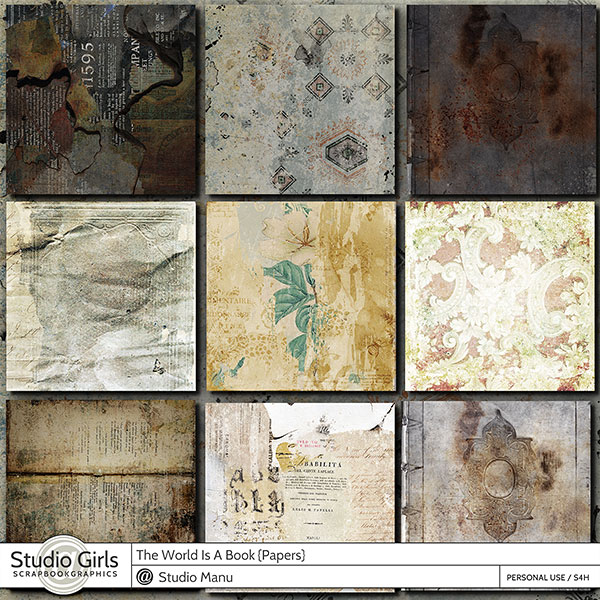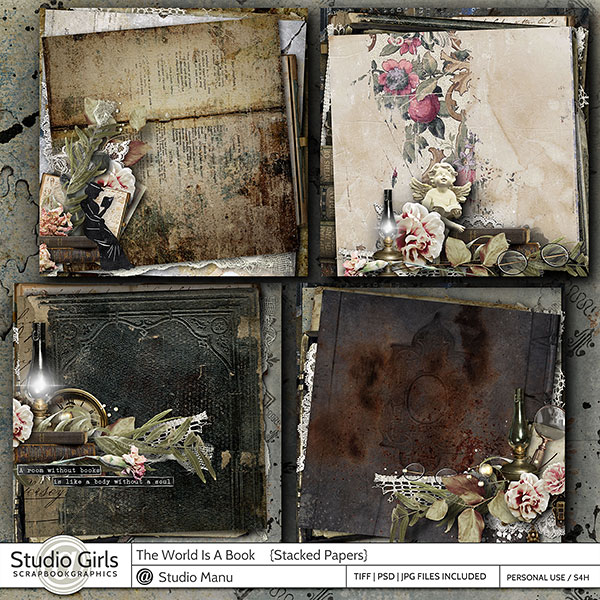 This set contains 4 stacked papers
Included are .jpg files and .psd files as well as .tiff files
Create beautiful scrapbook layout in no time; endless possiblities because you can mix and match them with each other as you wish.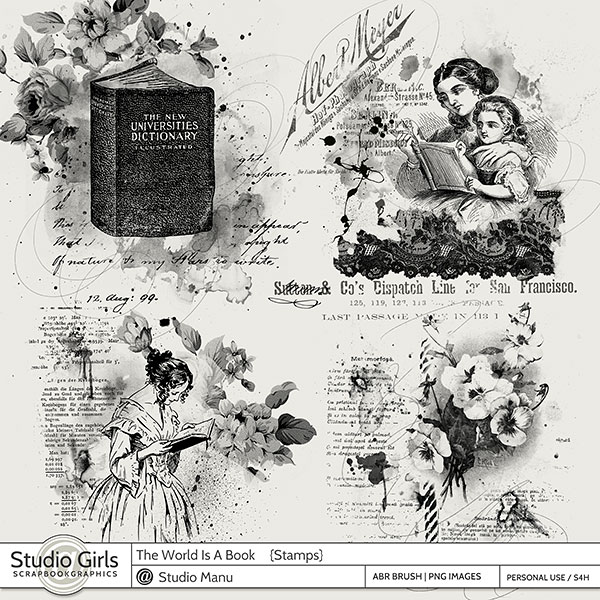 A Set of 4 beautiful Coffee Time Stamps and Brushes, coordinating with the But irst … Coffee! Collection
Included:
4 transparent png files
ABR Brush File for Photoshop CS6 + CC
ABR Brush File for Photoshop up to PSCS 5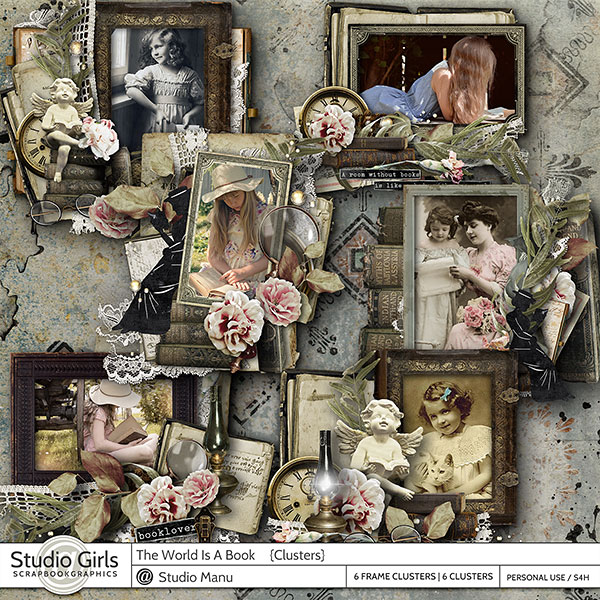 A set of 6 Clustered Elements made with the *The World Is A Book* Page Kit. Ready for you to use.
Shadows already added.
6 Clusters come without frame and 6 Clusters come with already frame added.
So for your own creativity and needs you can choose your own frames or use the finished Frame Clusters.
Preview without Frames: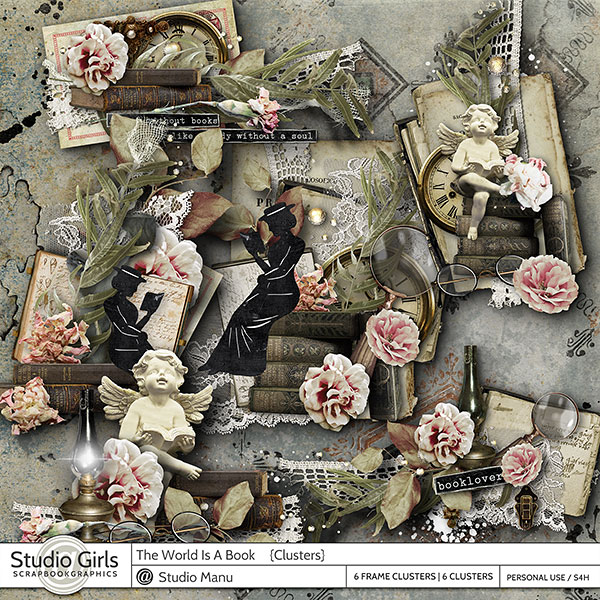 Inspiration Layout using Stacked Papers, Clusters and Stamps: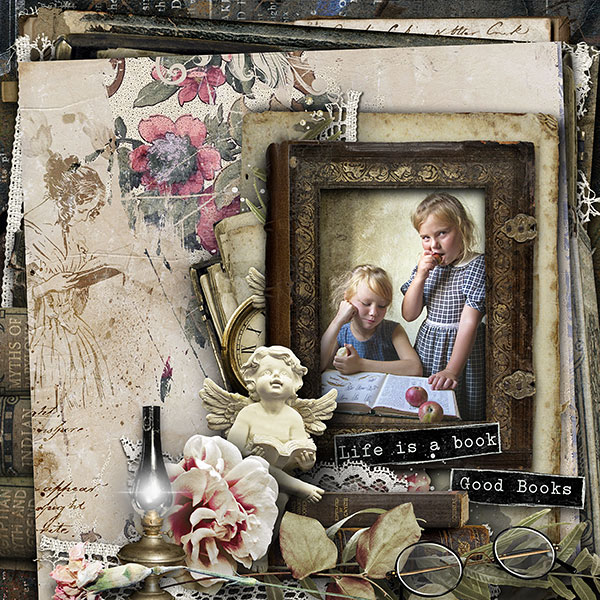 ---
Included here is everything from the collection:
Clusters, Kit, Stamps, Stacked Papers at a huge discount.
You save 51% – for a limited time only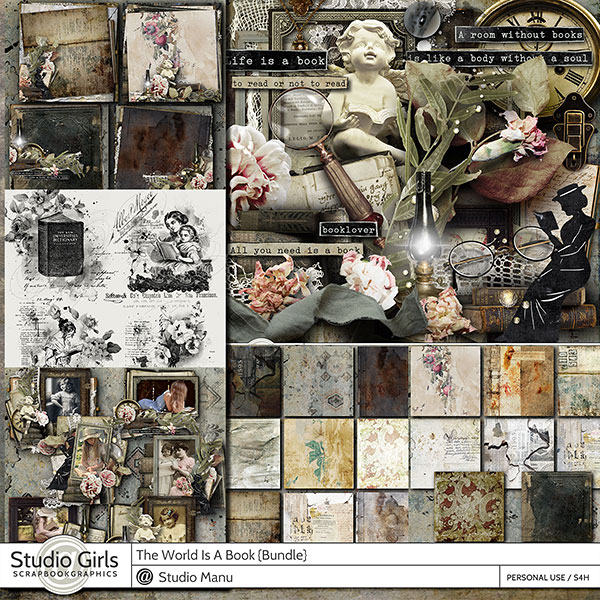 Check out the entire collection here:
---
Inspiration
Look at these fantastic layout my wonderful CT girls cretaed:
---
Newsletter Freebie
Of course as with each new collection there is also a Freebie Mini Kit Addon coming to all Newsletter Subscribers.
I hope you like it: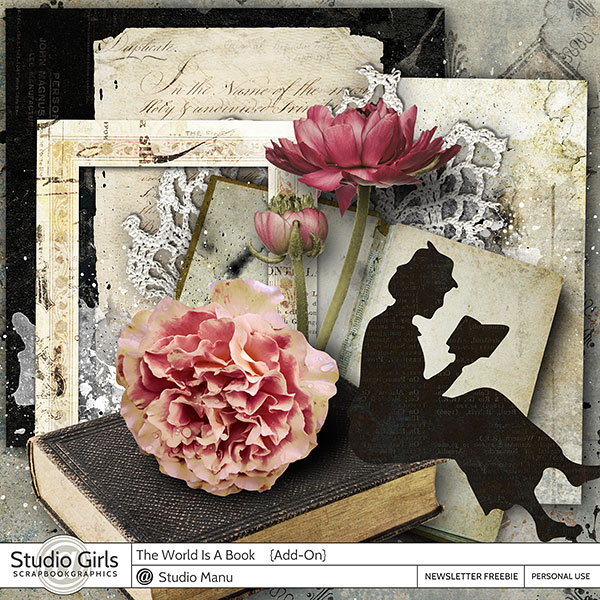 ---
Blog Freebie
And here is also today a fabulous Blog Freebie.
This one is created by Cath.  She made a wonderful Quick Page just for you.
You can include 3 photos on that page.
This is such a fantastic page!
Thank you so much, Cath!
Please click the preview or the link below to download: