Only two weeks to go and we've managed 2016.
And as every year I have  this year a Vintage Christmas Collection too.
It is, unbelievable, already number 6.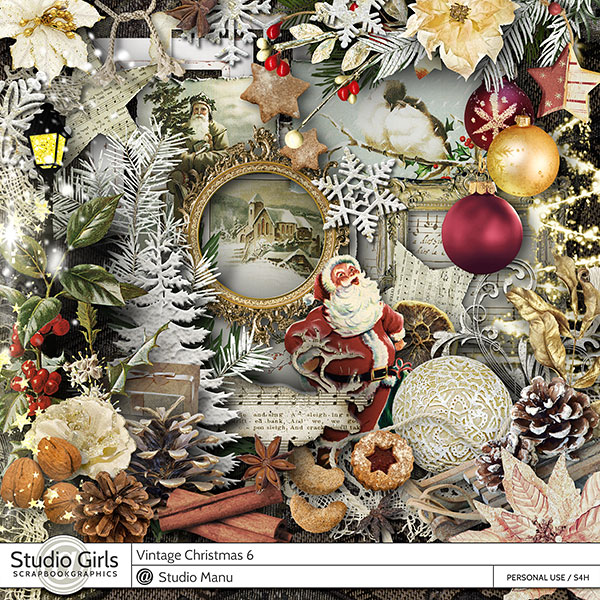 You'll get: Cinnamon, Cookies, Anise, Pine Branches (snowy as well as natural), Chrsitmas Baubles of course, Sheet Music, Paper Deer,  Santa, Flowers and Frames, Holly Berry … there is so much inside ….
Vintage Christmas 6 – Papers
Also you'll get 10 Background Papers + 12 extra Papers: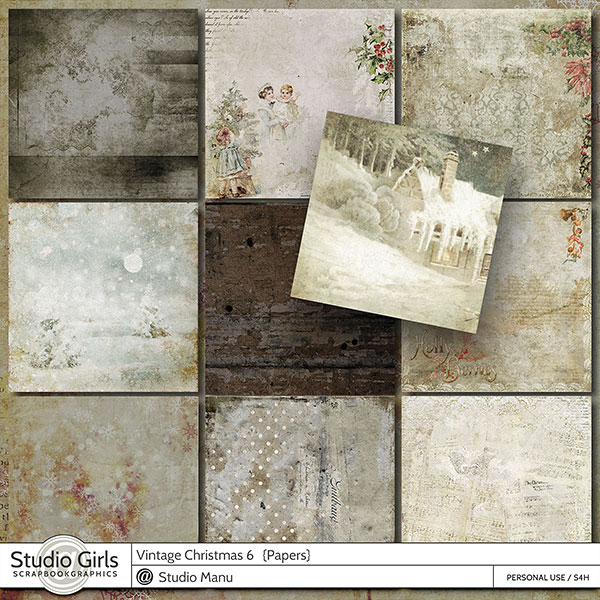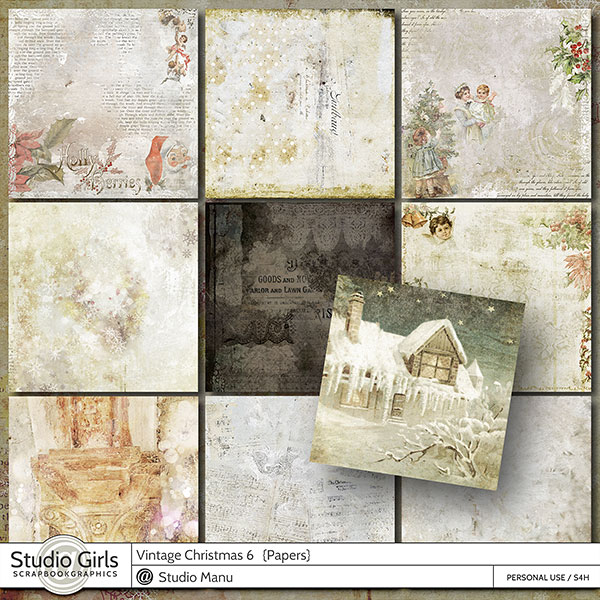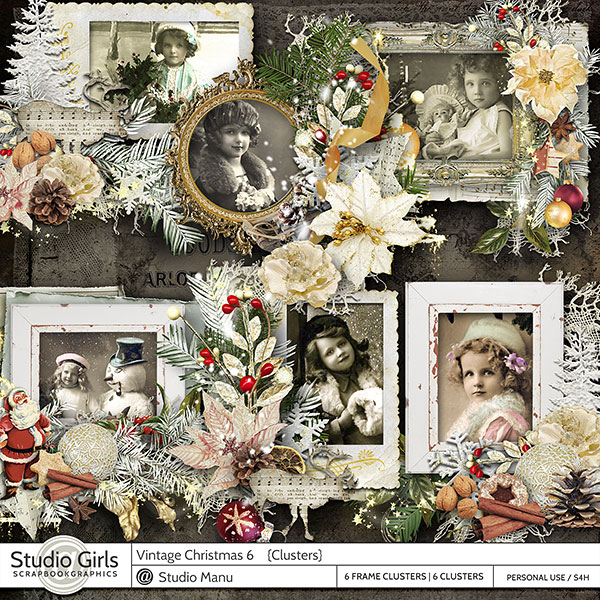 A set of 6 Frame Clusters and 6 Clusters.
Below the preview of the Clusters (without the frames):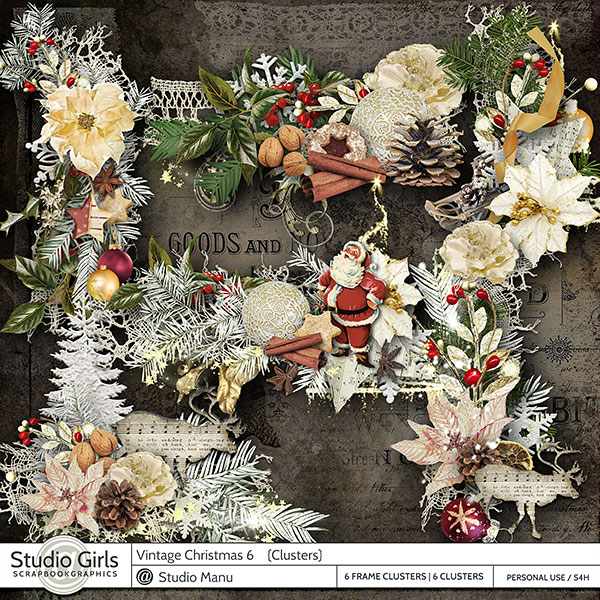 Sample Layout below;
I used just two of the clusters (without frames). Word Art from Jingle All The Way Collection.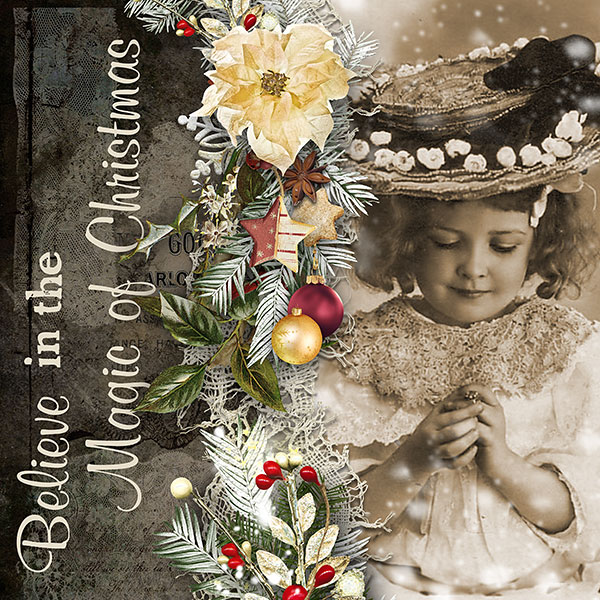 A set of 8 coordinating stamps.
Content:
separately saved .png files
ABR brush file for PS CS2 to CS 5 (max. 2500 px)
ABR brush file for PS CS6 and CC
This set contains 4 stacked papers
Included are .jpg files and .psd files as well as .tiff files
Sample Layout: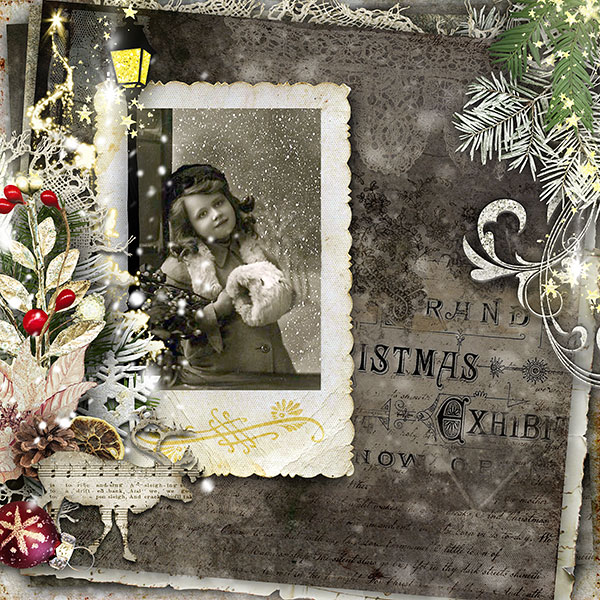 Here is each single pack included mentioned above.
You can save 49% for a limited time only.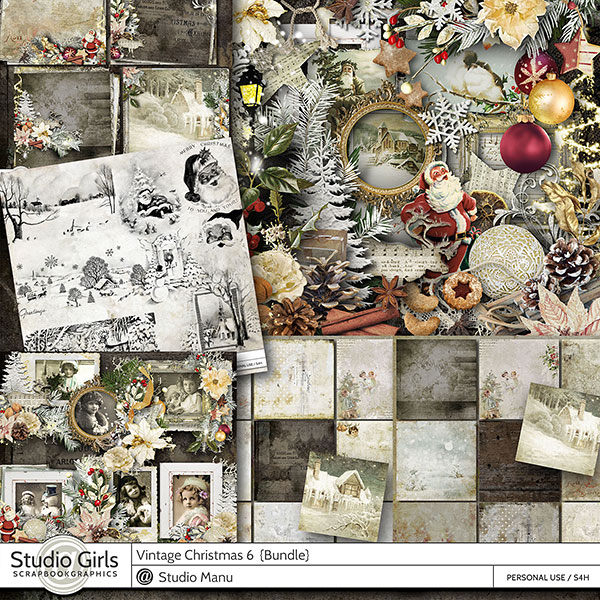 Check out everything here from the
Inspiration
Look what super amazing pages the CT girls created, I love them all so much!
Newsletter Freebie
Here is of course a little Freebie for all Newsletter subscribers.
It will go out tomorrow right away to your inboxes:
Blog Freebie
Look at this super cute and amazing page Yuki created. Oh my … what a sweet Baby Photo.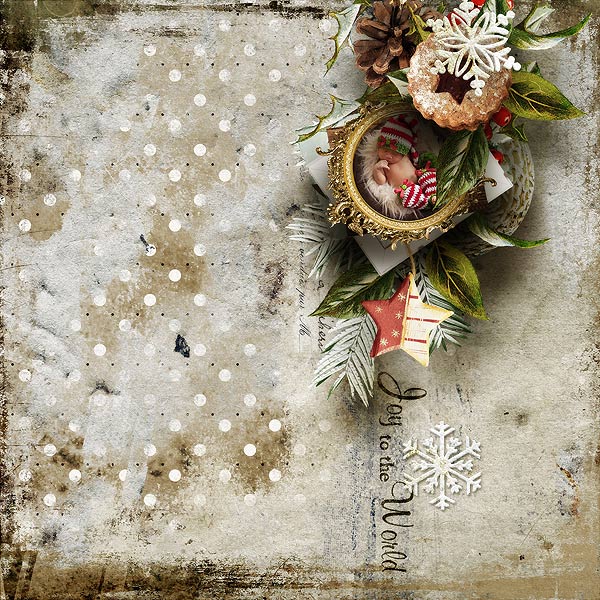 You know she always turns her layout into Quick Page to share with you.
Thank you very much, dear Yuki.
Please click the preview or the link below to download: