I am excited to announce that I have opened 2 new stores today.
As from now on you can find me at Pickleberrypop and Oscraps.
There is a Grand Opening Sale in both of the stores.
Everything is 40% off (Bundles are 55% off)
So if you missed the close out sale at The Digichick this is your chance to shop and save.
This is also new to me. I sold for a very long time in just one store but think this way you have
the option and can choose where you want to shop.
I've added also a new set of Torn Papers and this one comes also
in a commercial use version (please scroll down a bit for CU).
Ripped Paper Templates 4 – 40% off
–> shop at Pickleberrypop
–> shop at Oscraps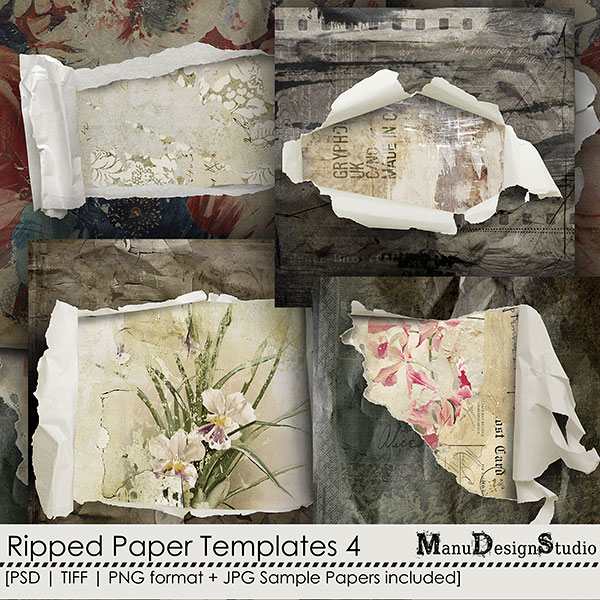 commercial use version please scroll down!
Here are some beautiful Inspiration Pages created by my amazing CT girls:
---
Ripped Paper Templates 4 – Commercial Use
40% off
–> shop at Pickleberrypop
–> shop at Oscraps