Yepp, it's the last day of our INSD celebrations for 2018.
If you haven't had a chance yet, use the last hours and save really big, grab freebies and still use the chance to win some hot prizes.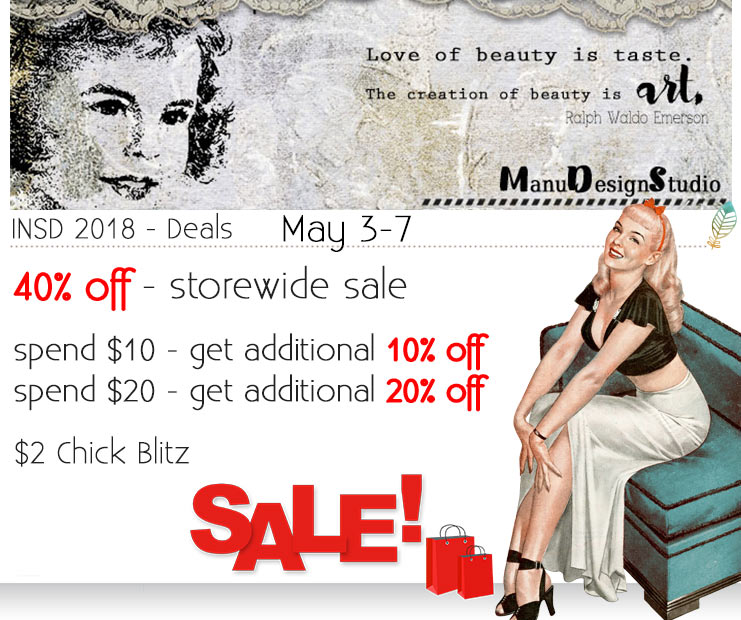 For Designers:
Don't forget to pick the CU Grab Bag
I put together a CU Grab Bag filled with 5 brand new products.
Don't miss this deal, only for a limited time!
You save 76% – last day!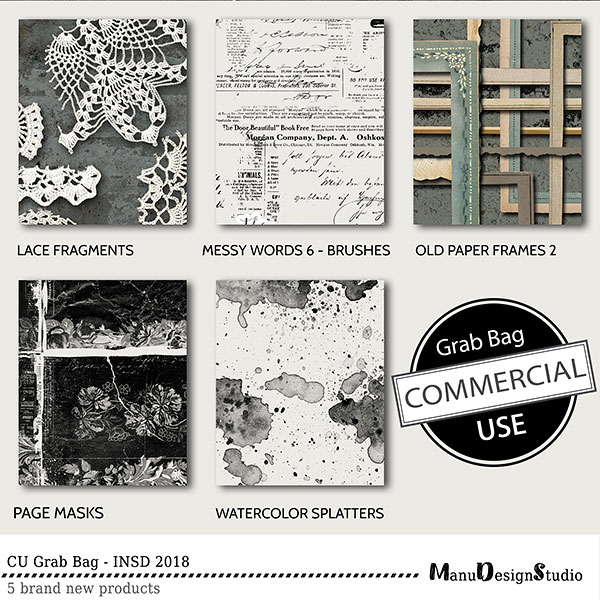 Page Masks
Messy Words 6 – Brushes and Stamps
Lace Fragments
Watercolor Splatters – Brushes and Stamps
Old Paper Frames 2
---
Template Freebie png format
as some of you mentioned in the comments for not being able to handle psd or tiff files; I added a png version for you. Also again added the tiff and psd version, please choose below your desired format: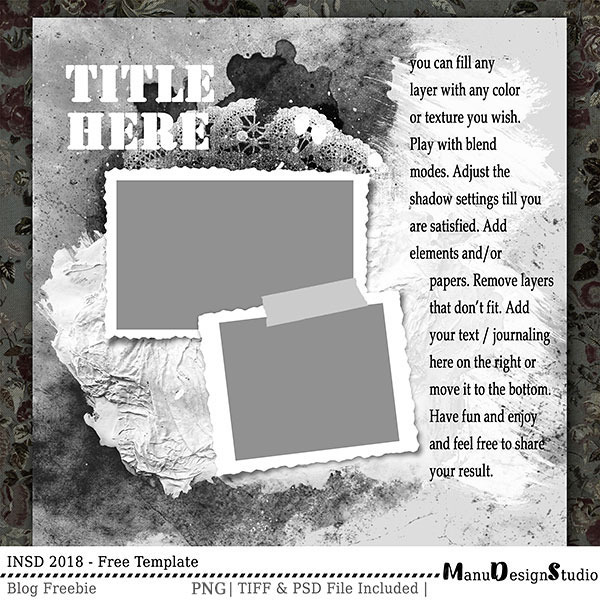 Frame Cluster Freebie
Last day of INSD celebration and I have a last Freebie for you.
That's a frame cluster freebie you can use on your layouts. Just add a background paper and you are (almost) done! If you wish you can add additional elements and a title or anything you want to say about your page.
Hope you like it.
Please click the preview or the image below.