I know it is a bit out of time since school break is already over and school started a few weeks (almost months) back
but something said to me: Make a school collection and so I began.
It started with the intention to create just a little mini kit but it was growing bigger and bigger, I couldn't stop and had so much fun.
So we have at the end of October a wonderful new vintage school collection with the even more wonderful name – lol
And I sooo much love all the Creative Team Pages I got – the girls did a great job!
Let's start with some previews of the collection
Here are the …
Road To Success – Elements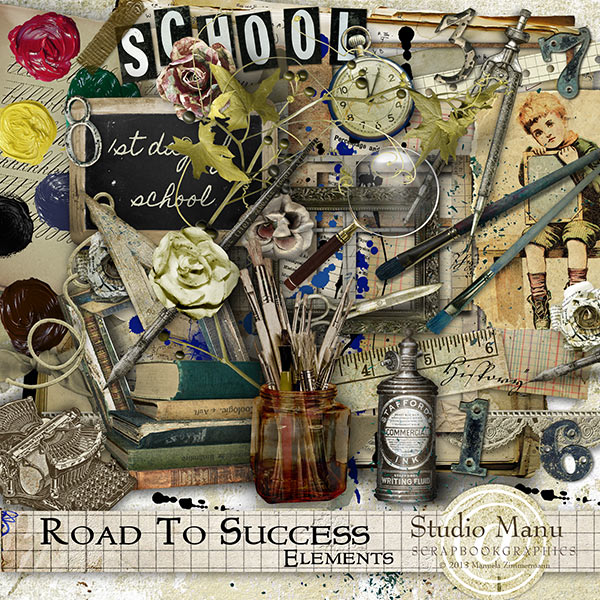 Road To Success – Papers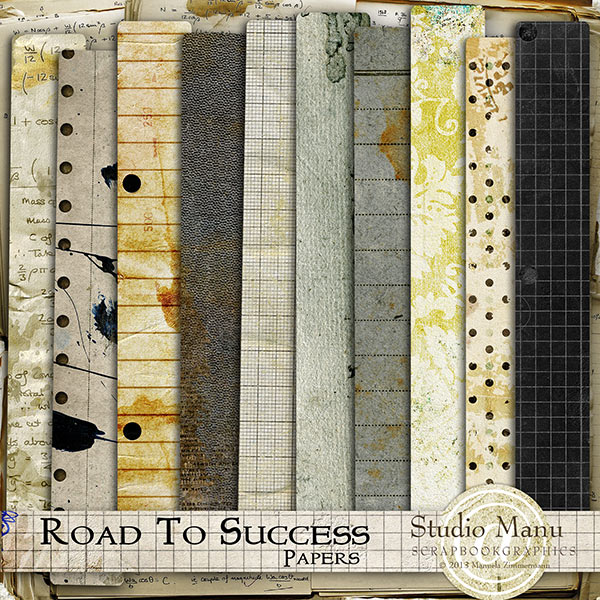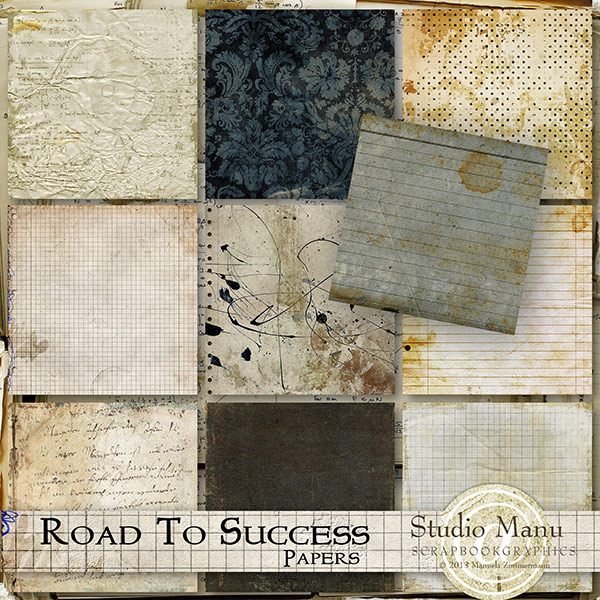 Included are 10 beautiful textured papers created at 300 dpi.
Size is 12×12 (3600×3600 px).
Also included 10 extra papers in modified versions of the originals –
total 20 papers included.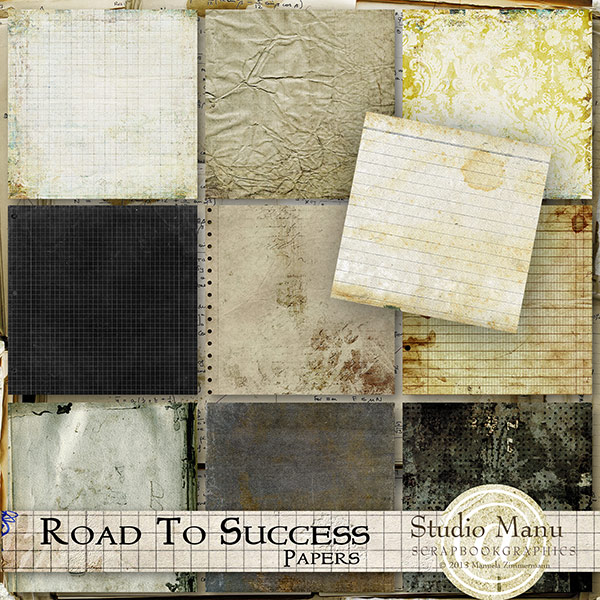 6 Clusters come without frame and 6 Clusters come with already frame added.
So for your own creativity and needs you can choose your own frames or use the finished Frame Clusters.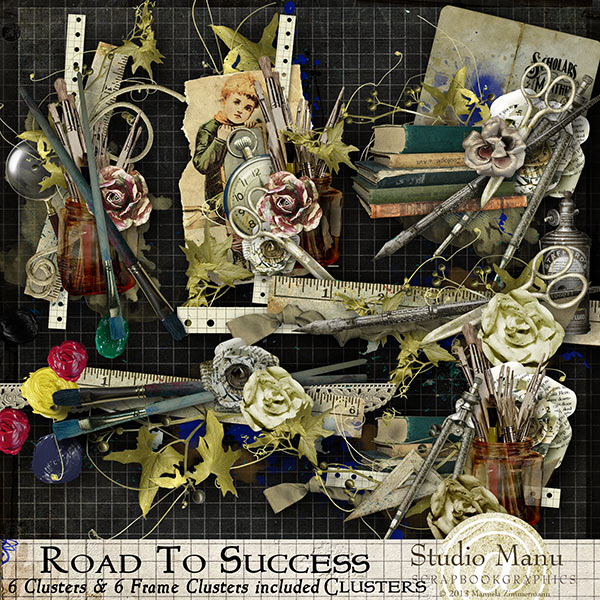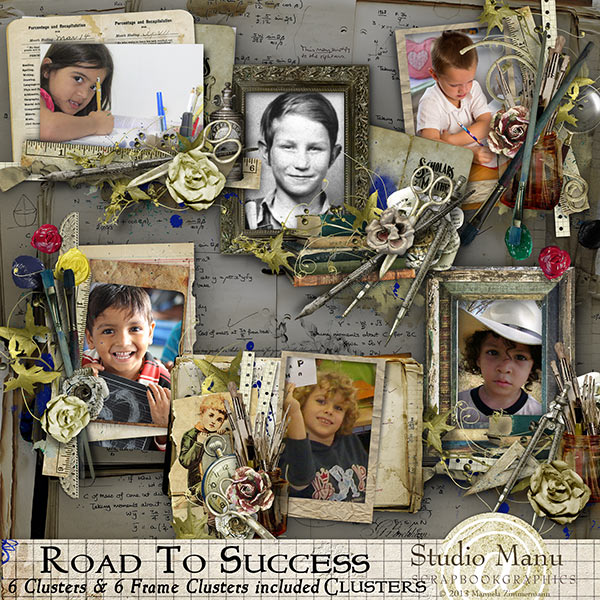 Photos used on previews are not included in download!
Photography Credits: AkshayaPatra Foundation Aus Bangalore, India; Alex G. Ramos, George Hodan, Kathy Epps
Sample Layout Clusters: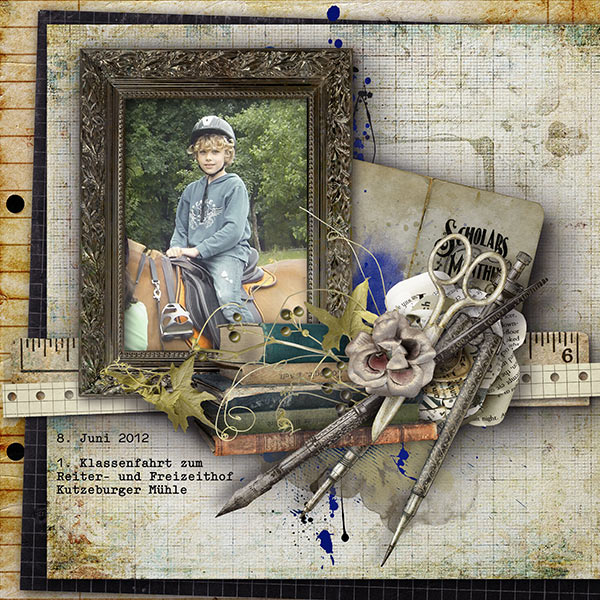 Road To Success – Stacked Papers
Included in this pack are .jpg files as well as .psd files and .tiff files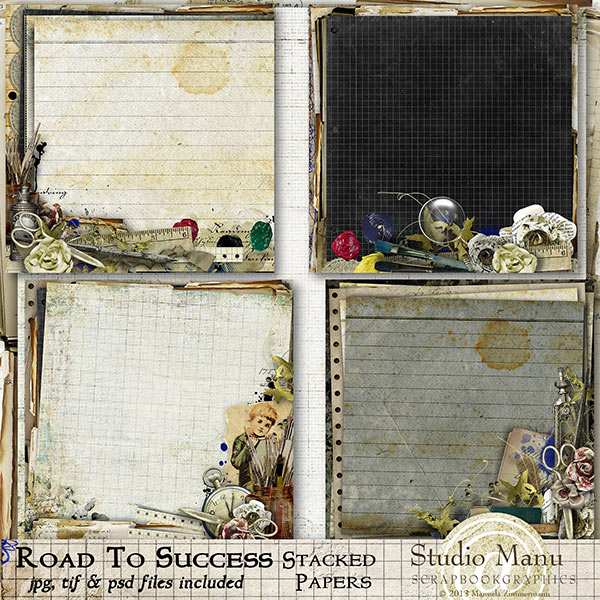 Sample Layout Stacked Paper + Cluster: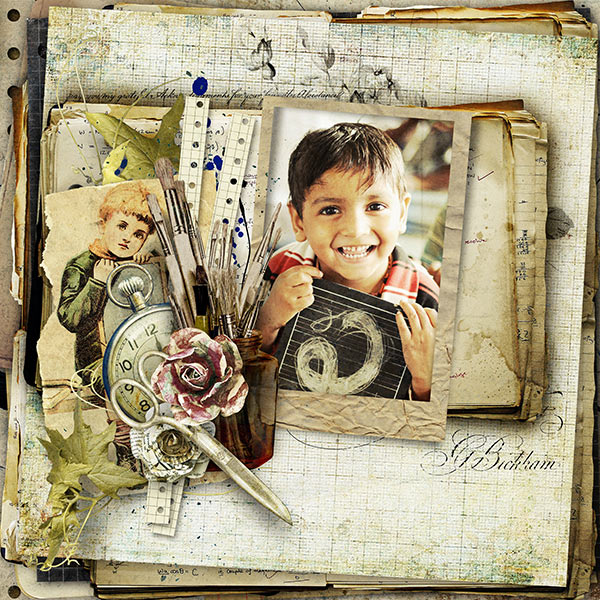 Photography: AkshayaPatra Foundation Aus Bangalore, India
Content:
 4.png images

.abr brush file for Photoshop CS5 (size max. 2500 px)

.abr brush file for Photoshop CS6 + CC (size max. 3600 px)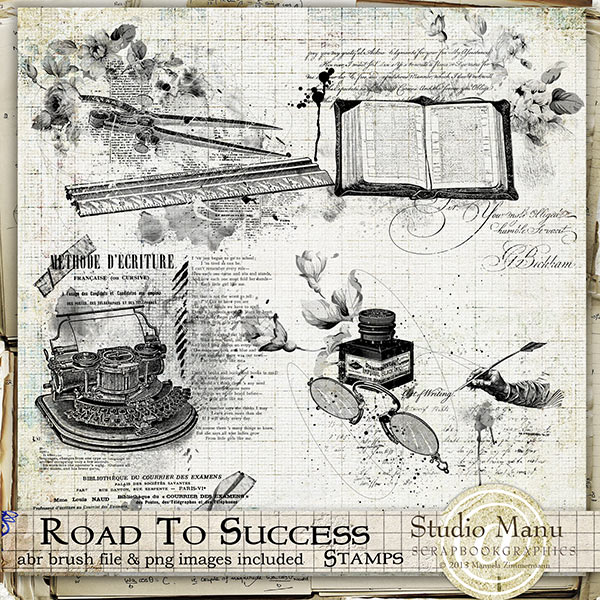 Sample Layout Stamps by Janet: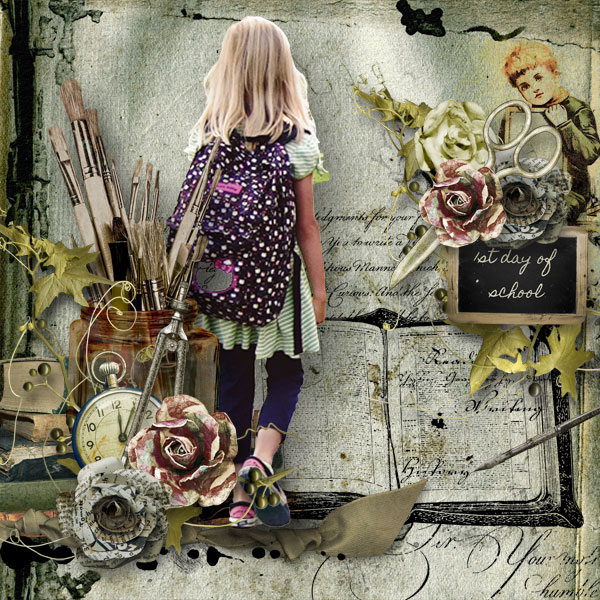 Included evrything you've seen above – but at a very special discount
Save 51% on the complete collection – limited time intro sale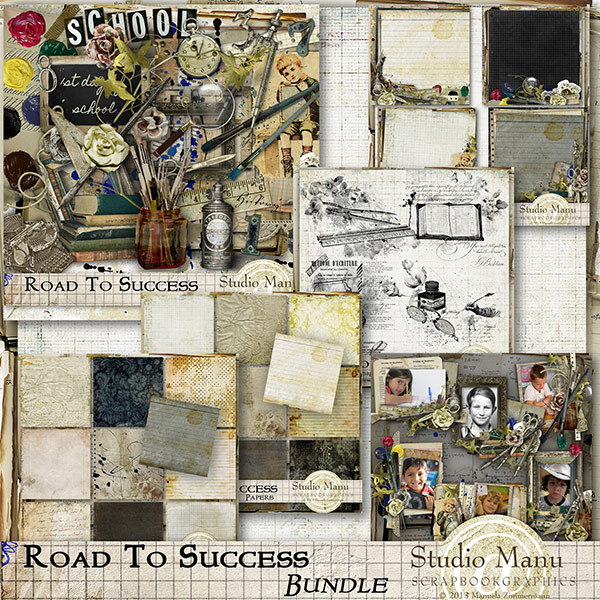 Click Here to see the entire collection
Inspiration
I'm really so very impressed by such amazing inspiration pages my CT girls created – look:


Click Here to see the entire collection
Newsletter Freebie
As always all newsletter subscribers will get a coordinating MIni Kit Freebie.
And today you'll get this Addon – I hope you like it: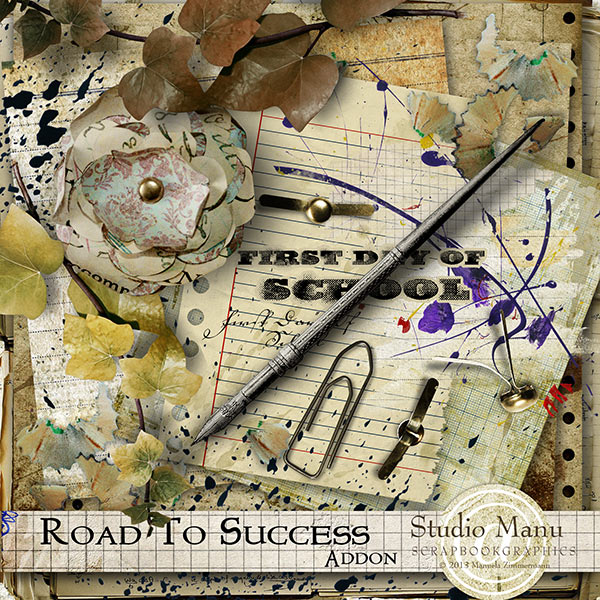 Blog Freebie  
Look at this super wonderful layout created by Jaqueline!
Her little daughter looks so excited on the photo. One can
see she can't wait for the first day of school.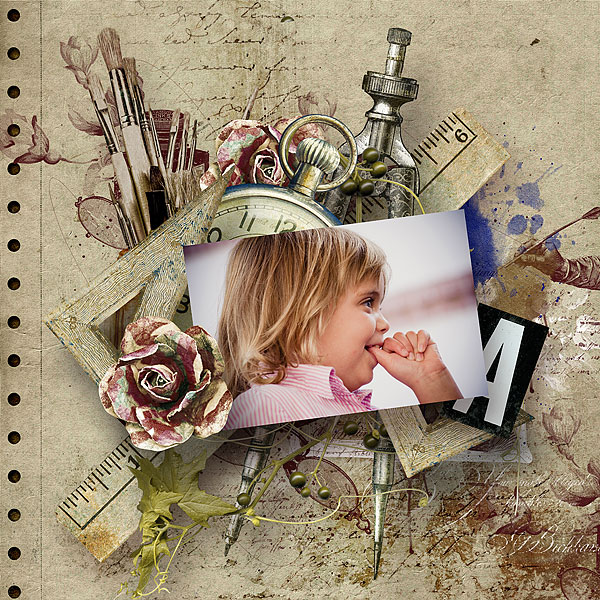 Amaaaaazing page Jaqueline created and so kind of her to offer it as Free Quick Page: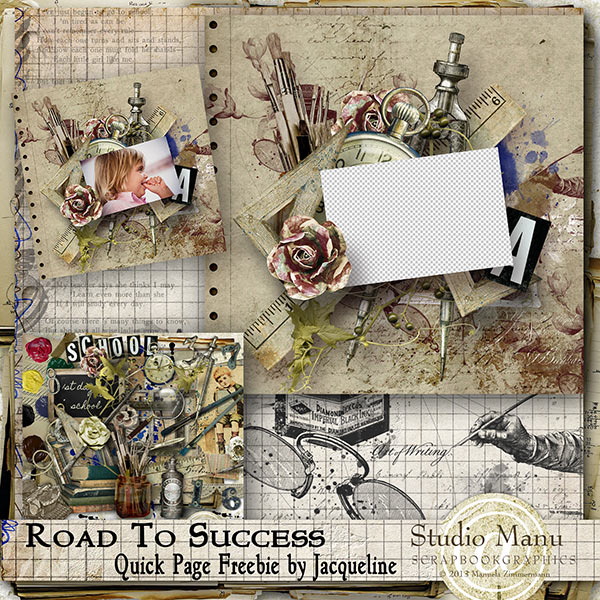 Thank you very much for your visit and for reading!
Enjoy your weekend!