I just love January. Not that I love the Winter (okay – when the sun shines and the snow sparkles, that is nice and beautiful. But I hate grey days and when the snow goes over to mud)
But I love January because that's the time to create a Winter Collection and that's always so much fun.
This year it is called Snow & Fun and I know my CT girls were busy with the Kit and loved playing with it and me too 🙂
Here are the previews: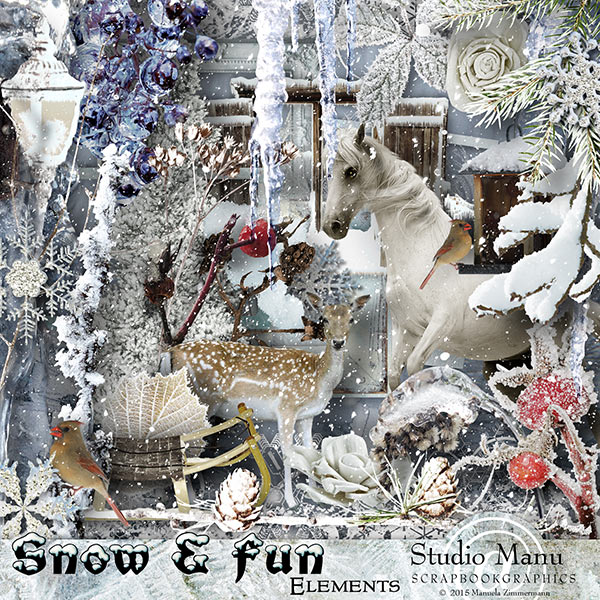 These are the elements and as always there is a shadowed version as well as no drop shadow version of each element included. Saved in separate folders – so you can download the shadowed version if you wish or not.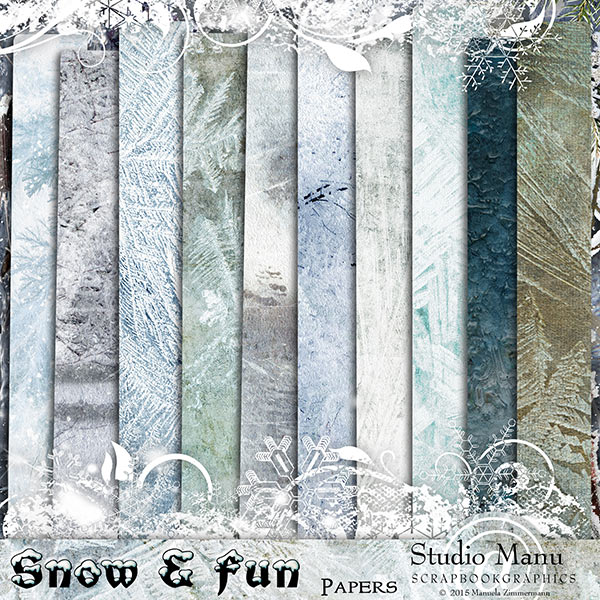 Included are 10 beautiful textured papers created at 300 dpi.
Size is 12×12 (3600×3600 px).
Also included 10 extra papers in modified versions of the originals –
total 20 papers included.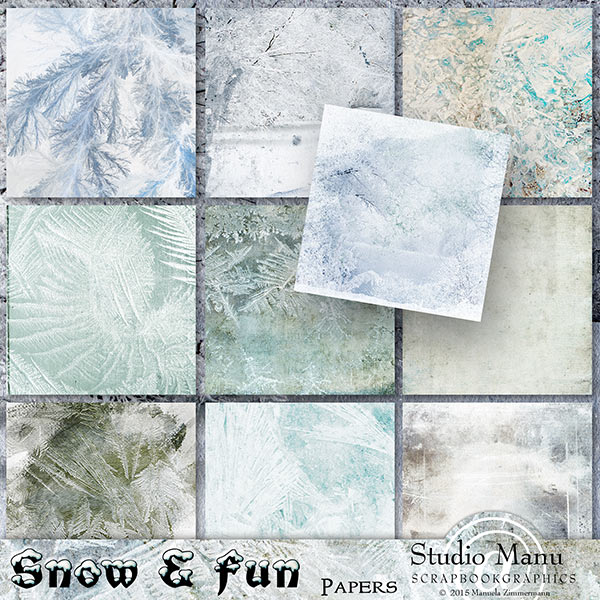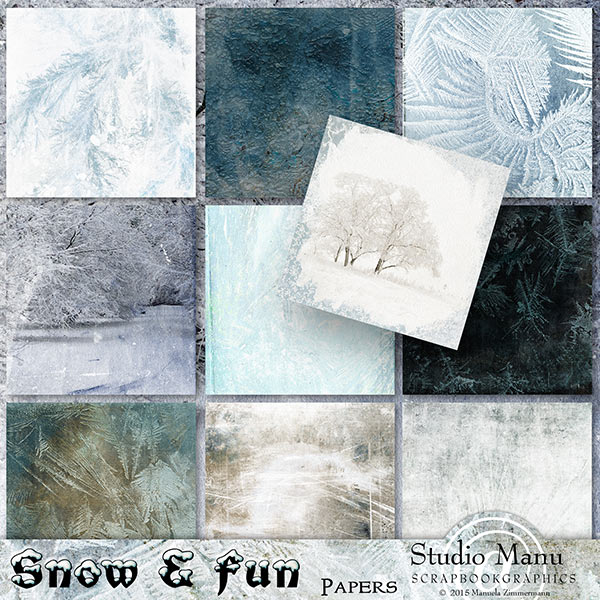 Included in this pack are .jpg files as well as .psd files and .tif files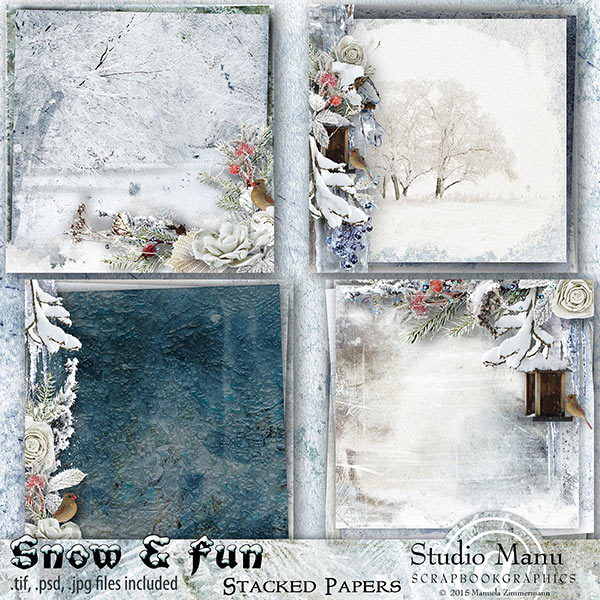 Sample Layout of Stacked Papers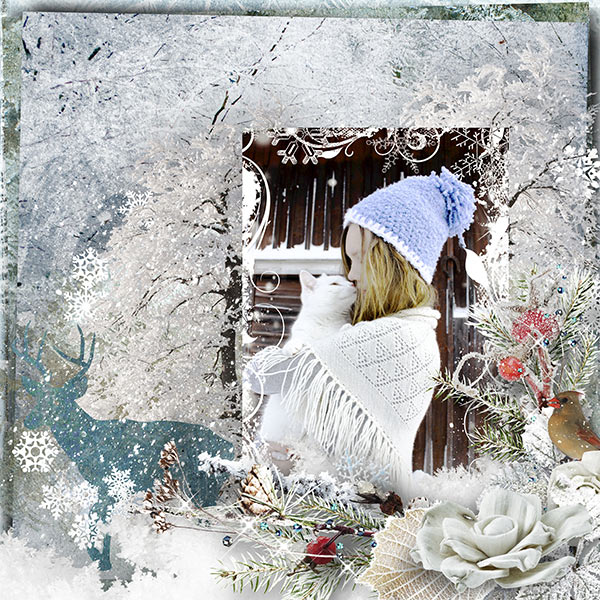 Photography by helikimalle
Included are
4 Overlays (.png files)

4 Gem + Sparkles Overlays (png files) to put directly on your overlays
or to use separately to adorn your pages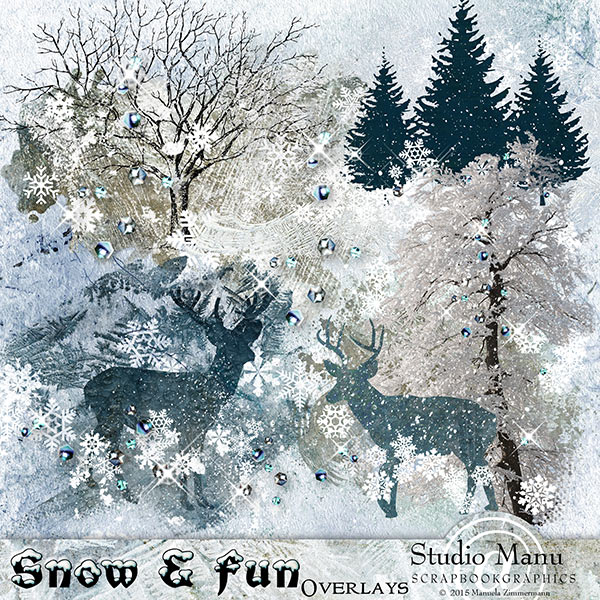 Sample Layout by Yvonne:
She used the Overlay behind the photo in a very creative way.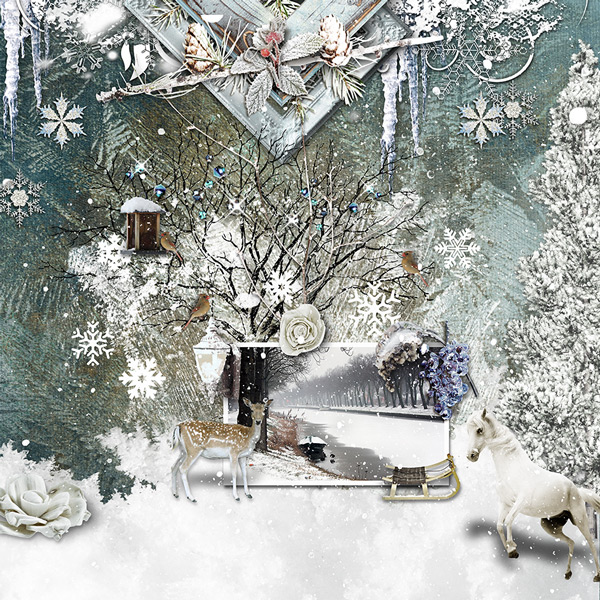 6 Clusters come without frame and 6 Clusters come with already frame added.
So for your own creativity and needs you can choose your own frames or use the finished Frame Clusters.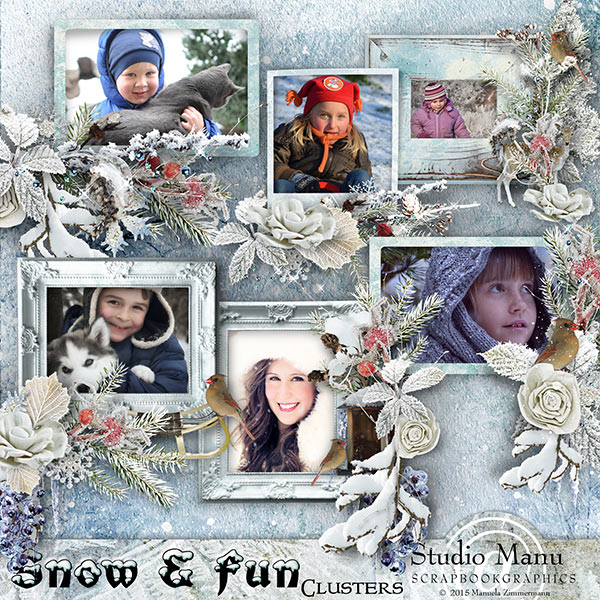 Preview of the Clusters without the Frame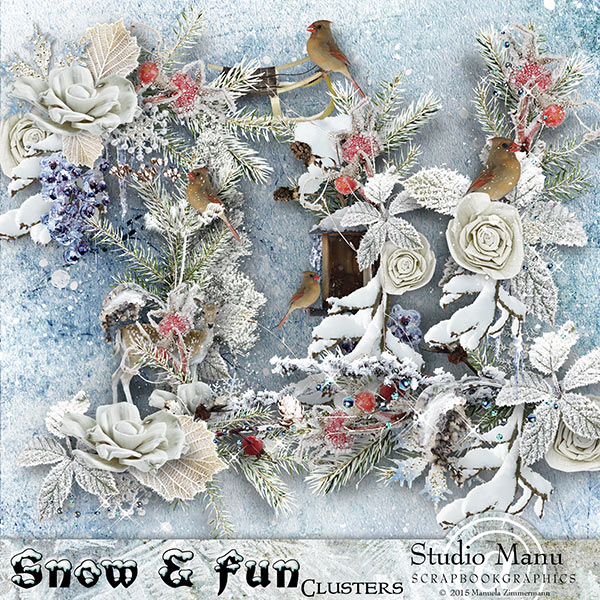 Sample Layout – Clusters:
The complete collection includes everything at a special discount – save 51% on intro sale!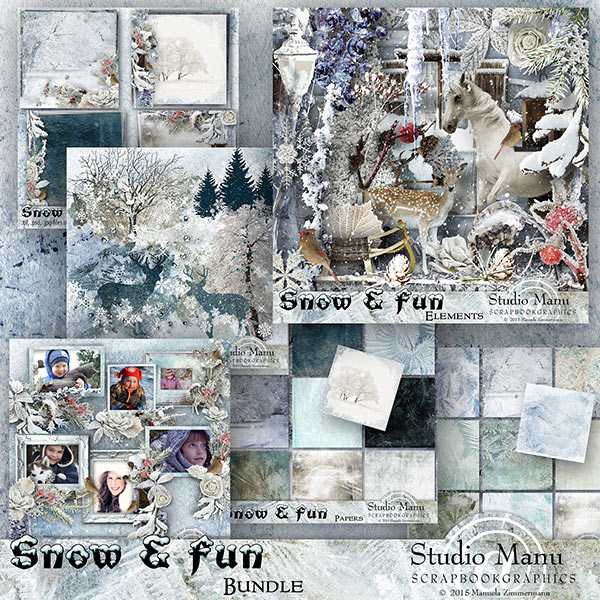 Click here to see the complete collection!
Inspiration
My Ct girls really were so very busy with the collection –
I just love all their pages. So creative!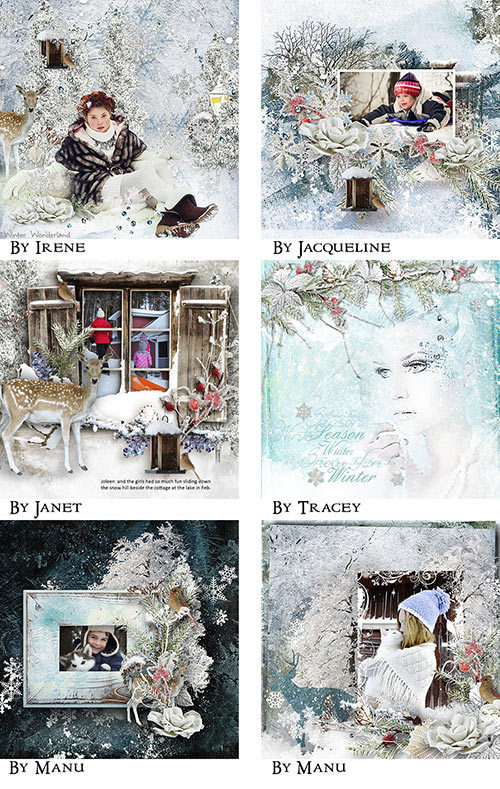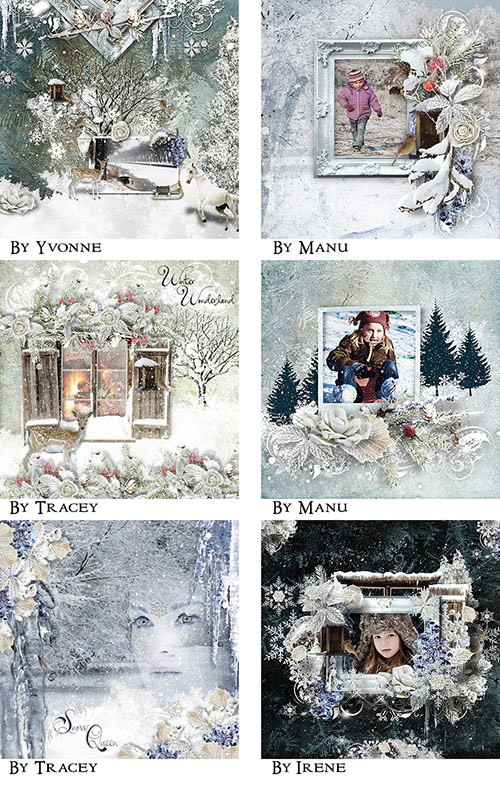 Absolutely fabulous pages the girls created <3
Click here to see the complete Winter Collection on intro sale
Newsletter Freebie
As always there is an amazing Mini Kit Freebie on the way to all Studio Manu Newsletter Subscribers.
I hope you like it 🙂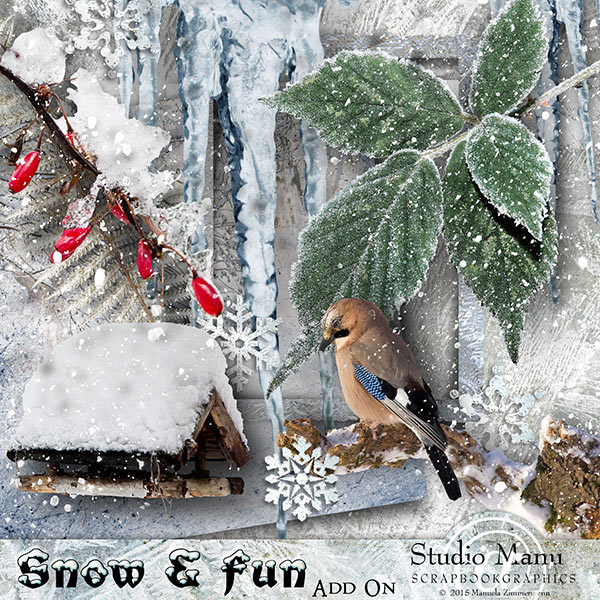 Blog Freebie
And the amazing Jacqueline created this super beautiful Quick Page Freebie
for you! It's so much fun!
Thank you so much, Jacqueline 🙂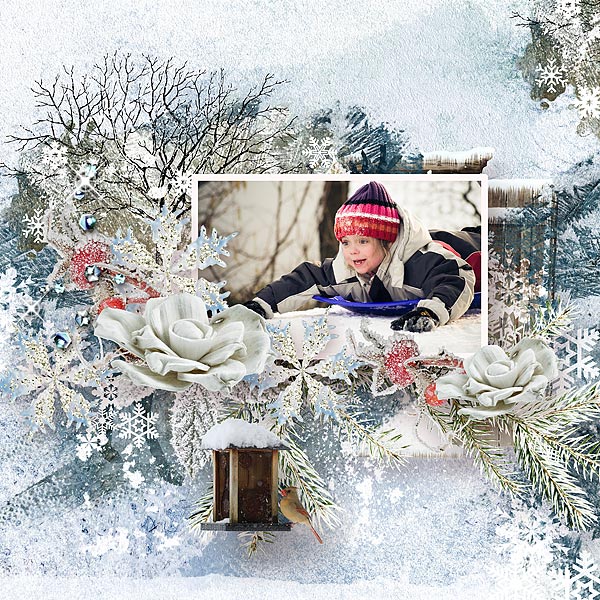 Click the preview or the lin below the image to start downloading 🙂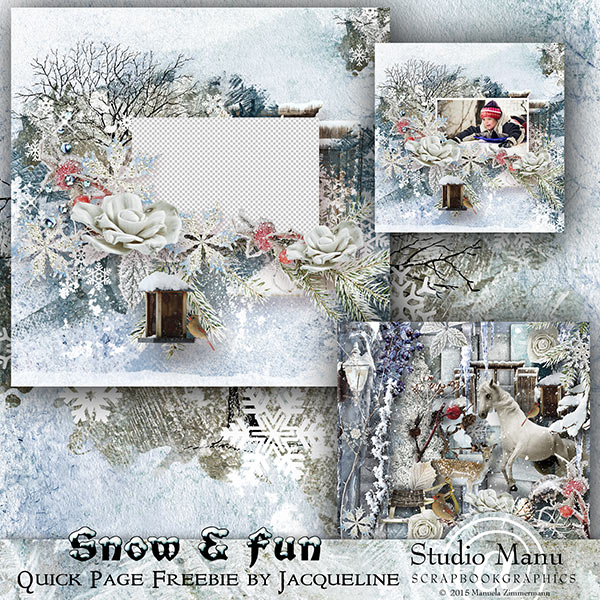 Thank you so much for your visit 🙂