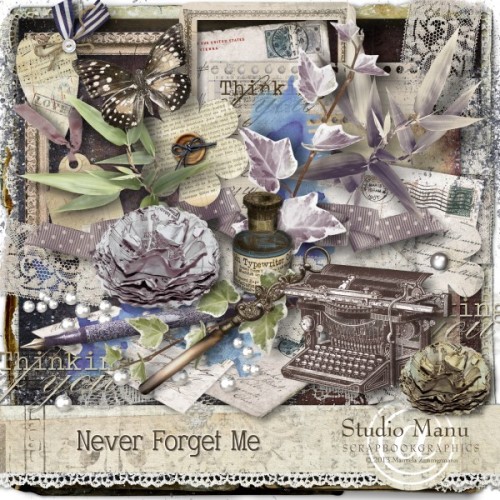 Happy weekend everyone!
I'm so excited to show you this week's new kit and the coordinating stamps.
I must say that I really love this kit with it's vintage style. It's so very versatile but also great usable for the upcoming Valentine's Day and I called it: Never Forget Me.
Filled with such awesome and unique elements: and old pen, antique typewriter, paperknife, letter and card (nd these are included also the same way you can see on the preview (3D view and 2d view), a handcrafted flower and digital made paper flowers, awesome pearl overlay. lace, glitter sprayed overlay and lots of great things more. And of course there are awesome vintage papers; 8 background papers + the same number of extra papers included, you can see more on the previews below)
One of my CT girls said: I had a hard time deciding which paper to use, they are all so pretty.
And also there is a set of coordinating stamps available, really love them and created a layout myself with the page kit and the stamps. The stamps are giving the page really and awesome look.
Never Forget Me – Page Kit
Never Forget Me – Stamps
******
Hallo zusammen!
Ich möchte euch heute mein neues Kit zeigen und die dazu passenden Stamps!
Dieses Kit kann man echt sehr vielfältig einsetzen, besonders aber für den bevorstehenden Valentinstag! Ich arbeite ja eher selten mit Lilatönen aber ich finde das Ergebnis ist mir gelungen 🙂
Drin sind im Kit viele tolle einzigartige Elemente; ein alter Füller, eine antike Schreibmaschine, Brieföffner, eine handgefertigte Papierblume sowie 2 digital erstellte Paperflowers, wunderschöner Perlen-Overlay, Spitzenbordüre, Karte und Brief, Glitter Overlay (sprayed) und viele tolle Sachen mehr.
Natürlich gehören dazu auch Papers, insgesamt sind drin 8 Hintergründe, alles schön im Vintage Style und 8 extra Papers (alles gut zu sehen auf den previews weiter unten).
Eines meiner CT Mädels hat gesagt: I had a hard time deciding which paper to use, they are all so pretty (es war sehr schwer zu entscheiden, welches Paper ich benutze, sie sind alle so bezaubernd)
Und passend dazu gibt es noch ein Set Stamps! Ich liebe diese Stamps unheimlich und habe selbstverständlich gleich selbst wieder damit gebastelt.
Never Forget Me – Page Kit

Never Forget Me – Stamps
The Papers: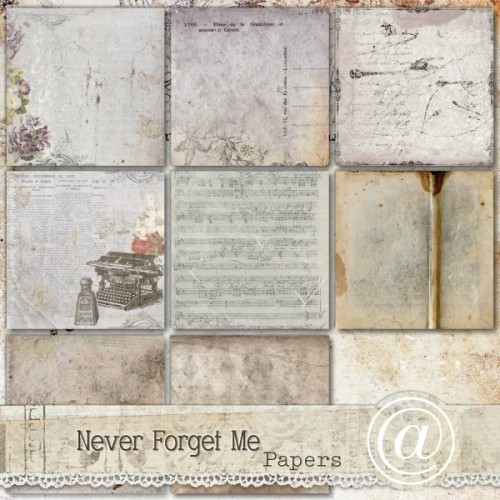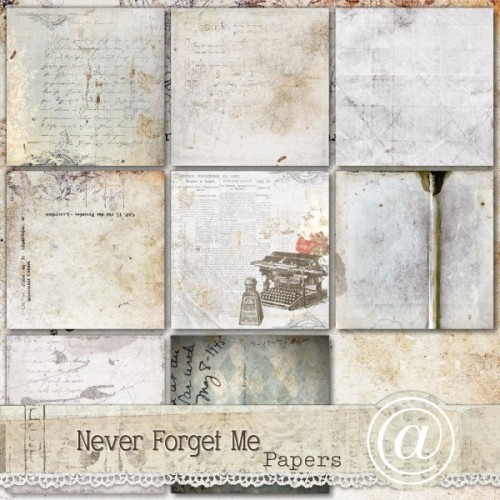 Never Forget Me – Stamps
Included separately saved .png files and an .abr file for photoshop!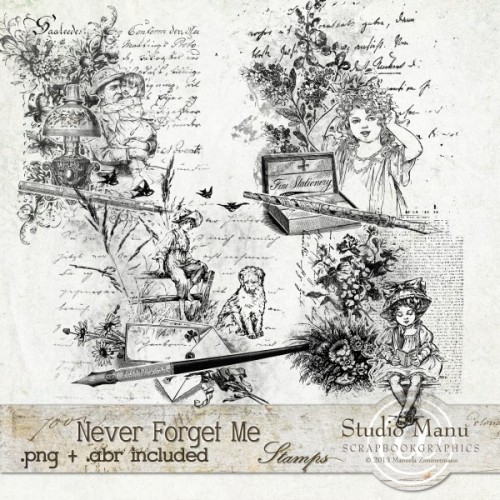 Inspiration
Oh man … check out all the wonderful pages my super busy CT created – I'm so impressed!
By Tracey: This layout is totally beautiful, the woman in the photo shows Tracey's Mom and was taken at a time as Tracey itself was a young child. Absolutely stunning page with all the clustering!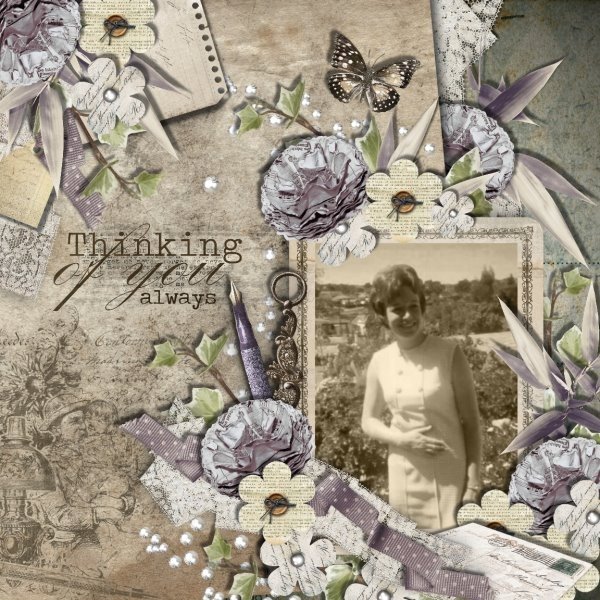 This wonderful layout is created by Cath! It is really such a wonderful page, the pictures is perfect for the theme and title.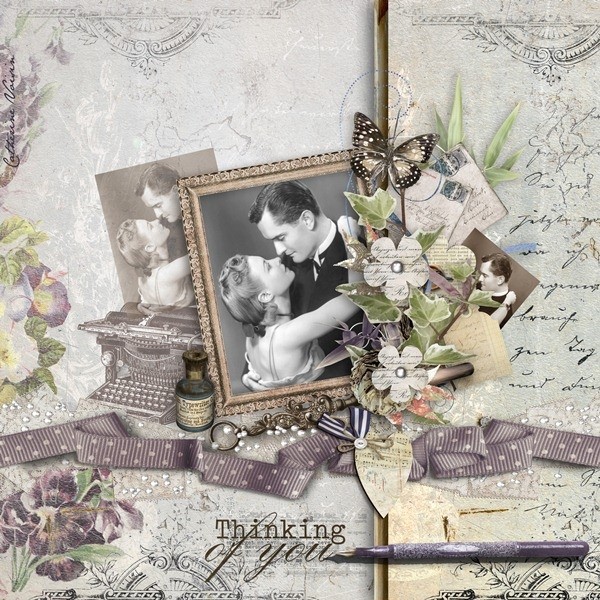 By Janet: Wow … I'm so impressed by that page she made. It is showing her cute granddaughter and anyhow she turned the photo into a drawing, it looks so beautiful!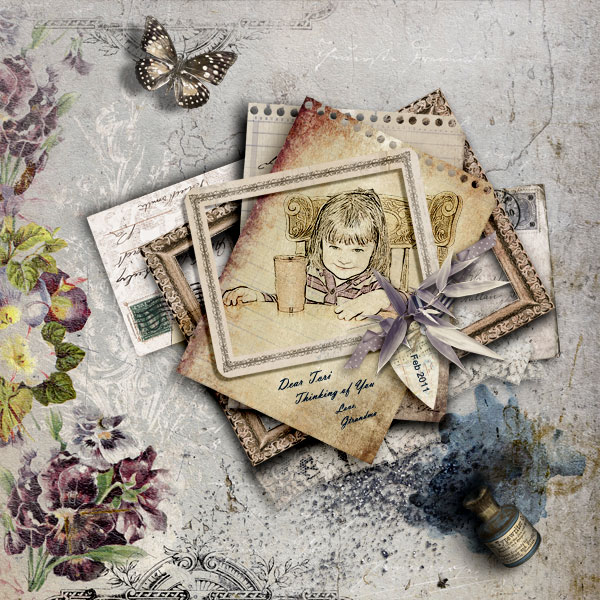 By Jeannette: Such a super stunning, beaitufl and cute layout and so creative.  I love the way she worked with the stamps and the composition overall, the contrast between the background and elements on top – amazing!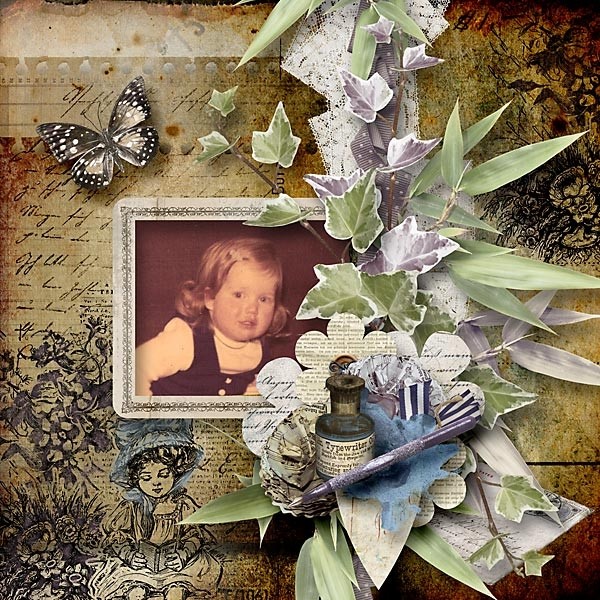 By Sandra: This is such an amazing layout Sandra here created! Love all the layering on the left site with the beautiful pictures and the stamp on the right. Gorgeous page!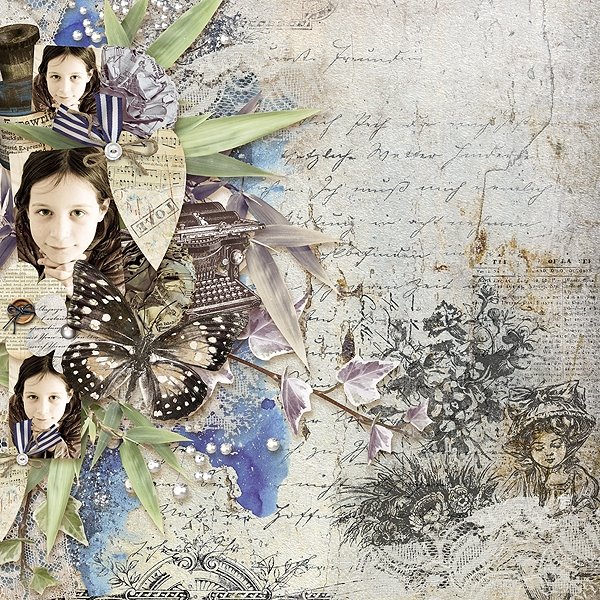 And who follows me on Facebook could already take a look at my page yesterday. I just had to try the kit and stamps and had to post it. It is such a fun working with it 🙂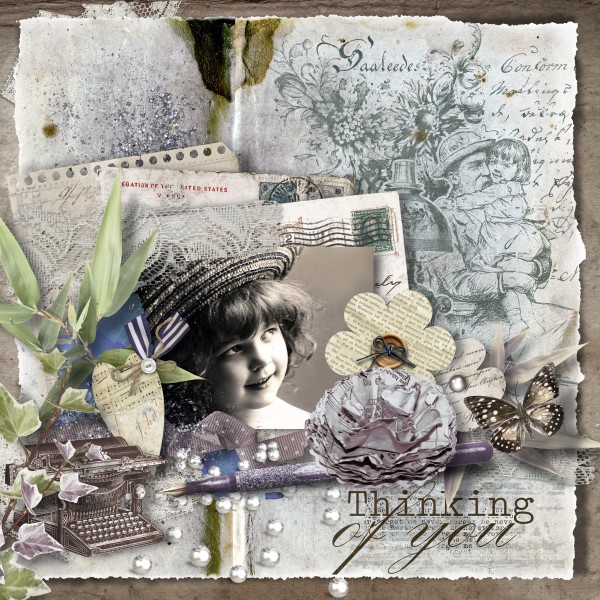 Facebook Freebie
And as we are talking about Facebook … there is also a new Freebie added!
This awesome Layout …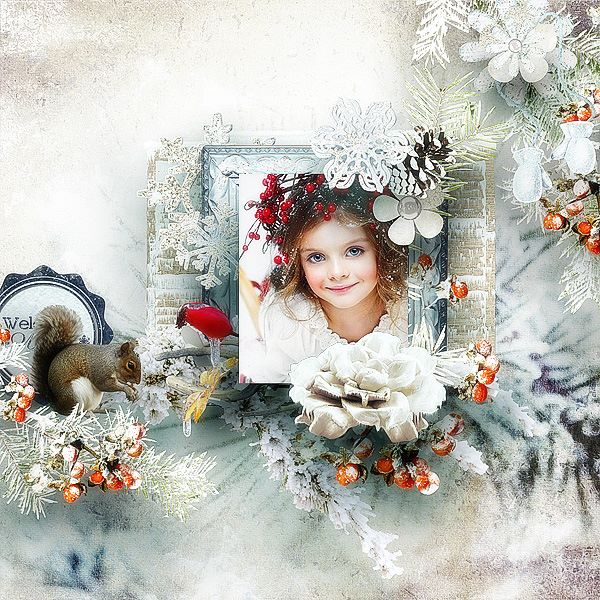 is created by the wonderful Yuki Nagato and she turned it into this awesome Quick Page …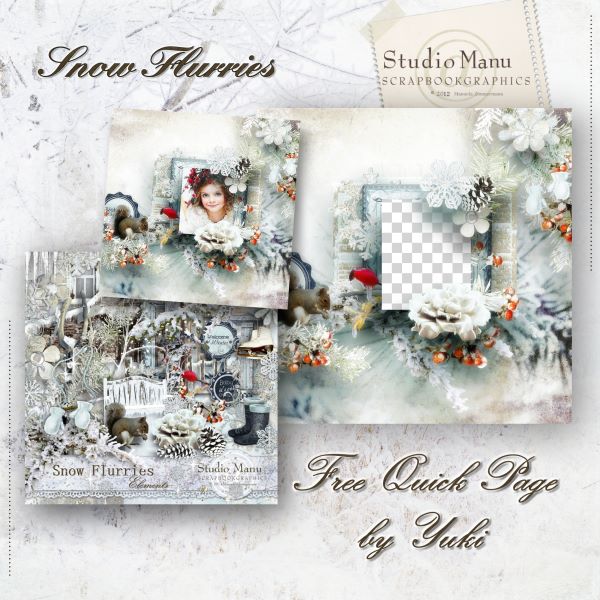 which can be downloaded on my Facebook Page –> here
****
Blog Freebie
And today's Blog Freebie is a Free Word Art coordinating with the Never Forget Me Page Kit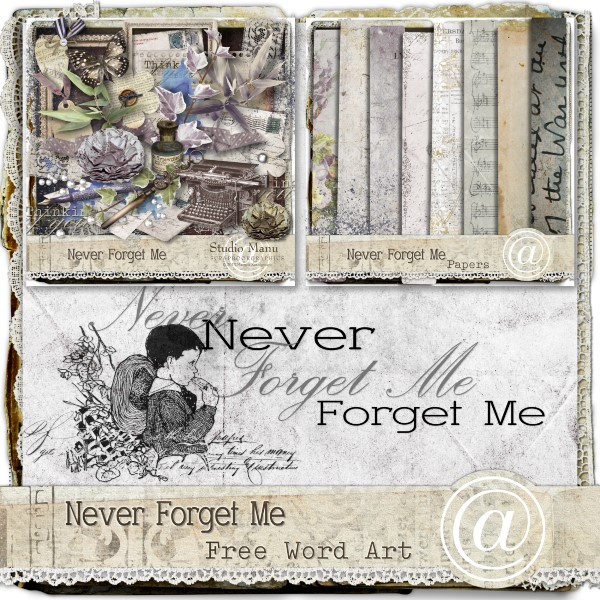 Enjoy and have a wonderful weekend!