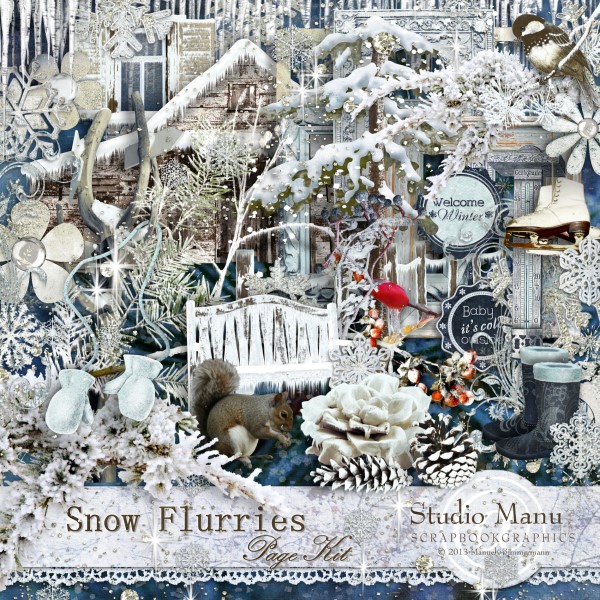 YAY! Happy weekend everyone!
Finally Winter arrived here @ Studio Manu.
The new Kit is called Snow Flurries, filled with awesome Winter stuff, lots of snowflakes, bird on branch, squirrel, mittens, a snowy bench, pine cones, boots, icicles, snowy overlays, sparkles, branches –  and much more … you'll LOVE it!
Included also 10 papers + 9 extra papers (variations of the originals).
Also available a set of beautiful Clusters and a set with Stacked Papers and awesome wintry Glitter Styles!
Snow Flurries – Page Kit
Snow Flurries – Clusters
Snow Flurries – Stacked Papers
Snow Flurries – Glitter Styles
********
Jaaa und endlich ist auch hier der Winter eingezogen!
Mein neues Kit heißt Snow Flurries (Schneegestöber) und es ist prall gefüllt mit tollen Winterlichen Dingen wie z.B. viele Schneeflocken, Meise auf einem Ast, Eichhörnchen, Fäustlinge, eine verschneite Bank, Tannenzapfen, Stiefel, Eiszapfen, Schneeoverlays, Glitzerschnee, Äste und vieles mehr …
Auch drin sind 10 Hintergründe + 9 extra Papers.
Und noch passend dazu gibt es ein Set mit Clsuters, ein Set Stacked Papers und Glitter Styles!
Snow Flurries – Page Kit
Snow Flurries – Clusters
Snow Flurries – Stacked Papers
Snow Flurries – Glitter Styles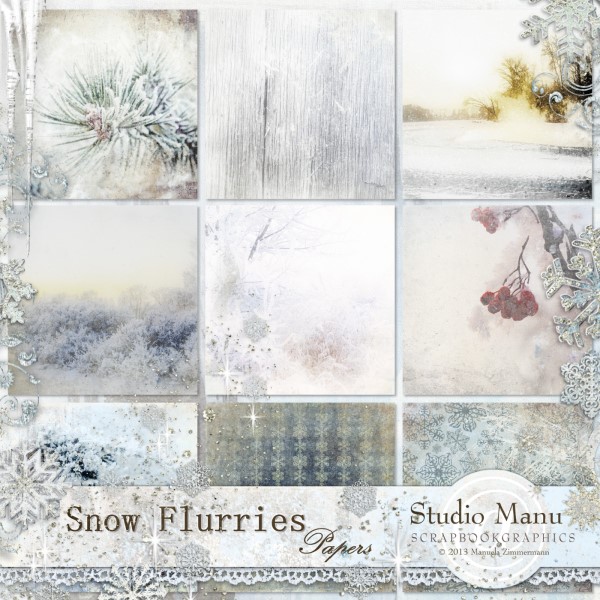 6 Clusters come without frame and 6 Clusters come with already frame added.
So for your own creativity and needs you can choose your own frames or use the finished Frame Clusters.
Preview with Frames already added: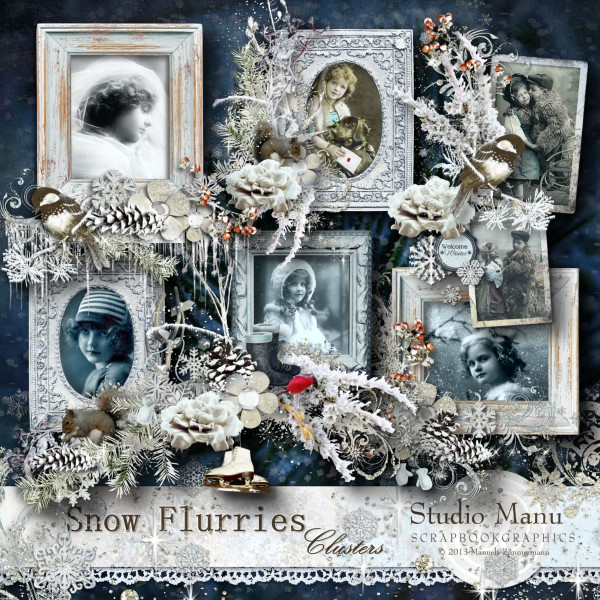 Preview without Frames: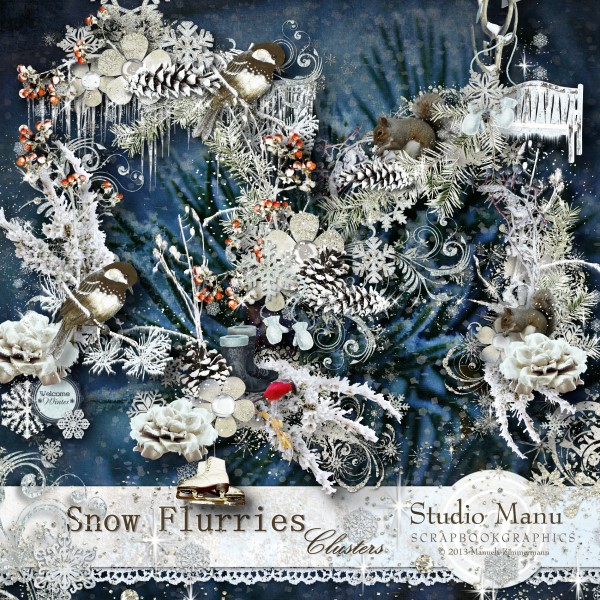 Sample using Clusters: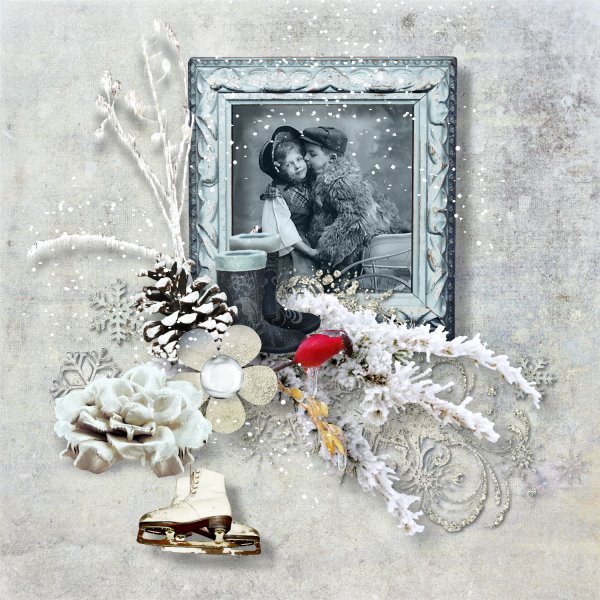 Snow Flurries – Stacked Papers:
Included in this pack are .jpg files as well as .psd files.
Use them as they are or mix and match them with each other. Everything is possible and you can create endless different layouts. Combined with the Clusters you could make a whole album in no time: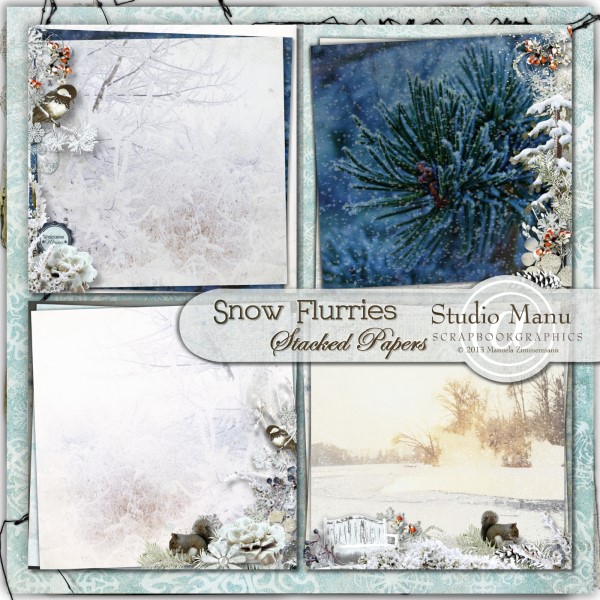 Sample using Stacked Papers: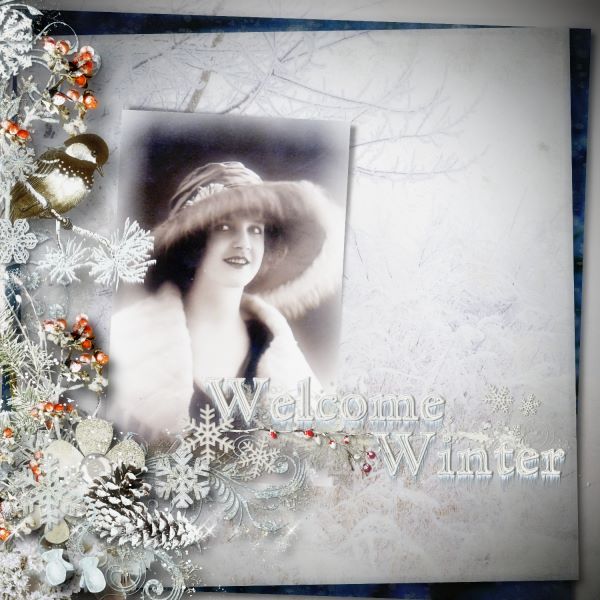 I used one stacked paper, a clusters and word art from Let It Snow! Page done in no time 🙂
Snow Flurries – Glitter Styles
With this pack you get 9 glitter seamless textures saved in high quality jpg format and a layer style .asl file.
Also included 3 light flare / sparkles which let you glitter really shine and shimmer and sparkle.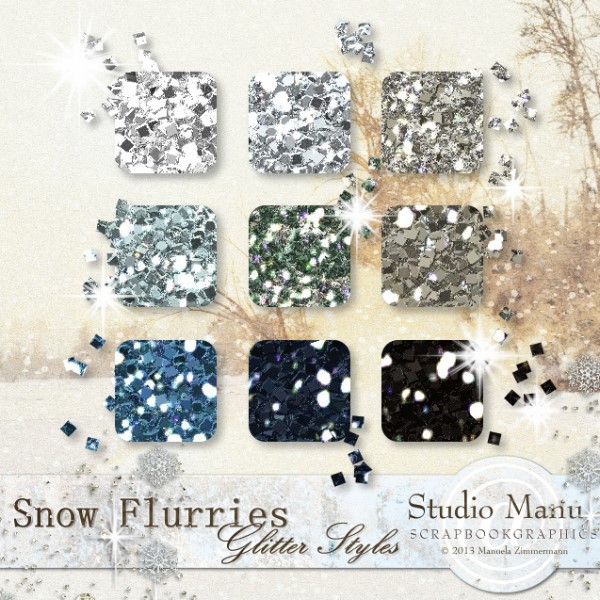 Everything included in the Bundle: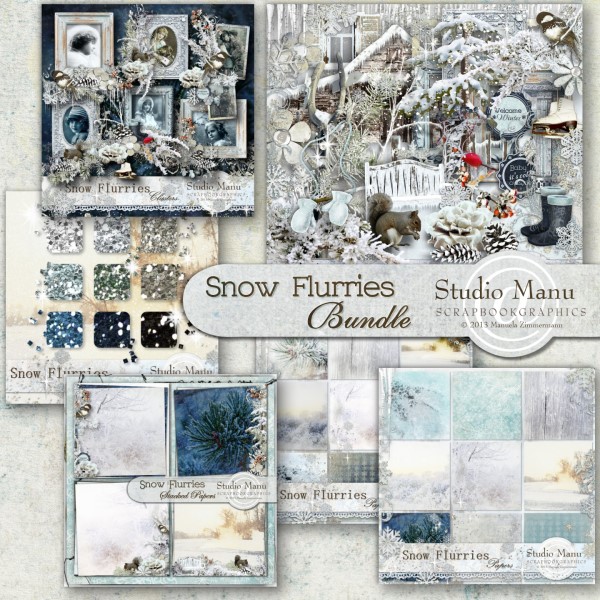 Inspiration:
My CT was so very busy, you can't imagine and I can't believe that I got such beautiful layouts back and so many. I can't even show each one separately this time, this would be too much and you had to scroll like crazy 🙂
These page are by Cath, Jeannette, Janet and myself: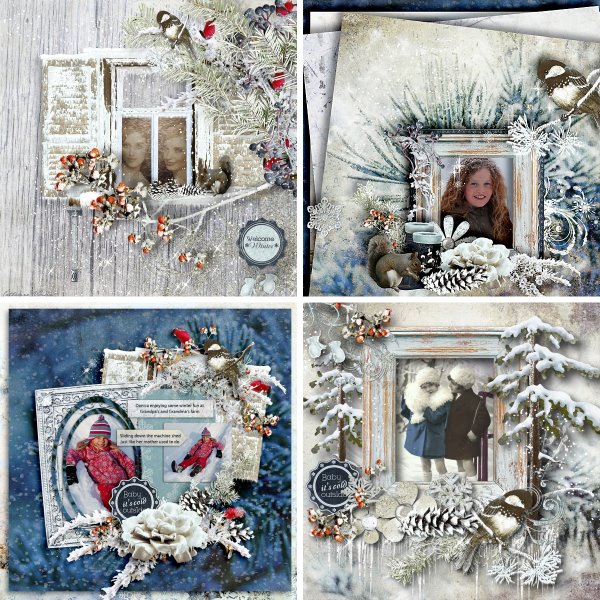 The next layouts are created by Carla, Cath, Sandra and me: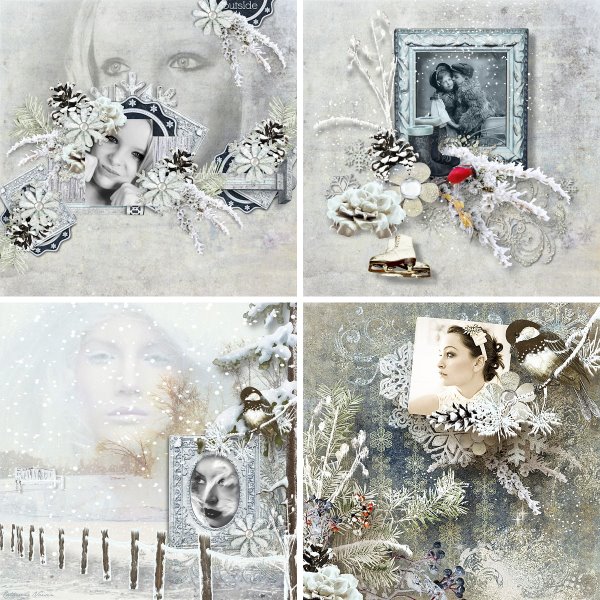 And these pages are created by Yuki, Tracey, Yvonne and myself 🙂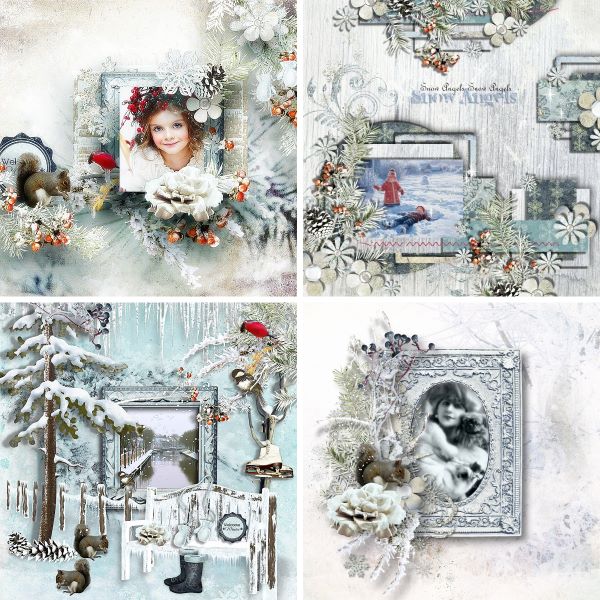 Sneak Peek Winner
Last week we had a new sneak peek game and I want to thank you very much for your nice comments. It was interesting to read everyone's opinion about winter love or summer love, about the climate you have right now and about your dancing – lol 🙂
The random generator had to decide again this time and he came up with comment no. 29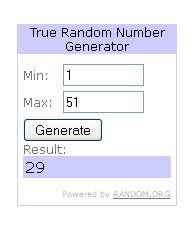 This means Melissa got the whole collection.

Congrats Melissa, I'll email you with some more information 😉
Thank you everyone!
Newsletter Freebie
Here is what all newsletter subscribers will get for free: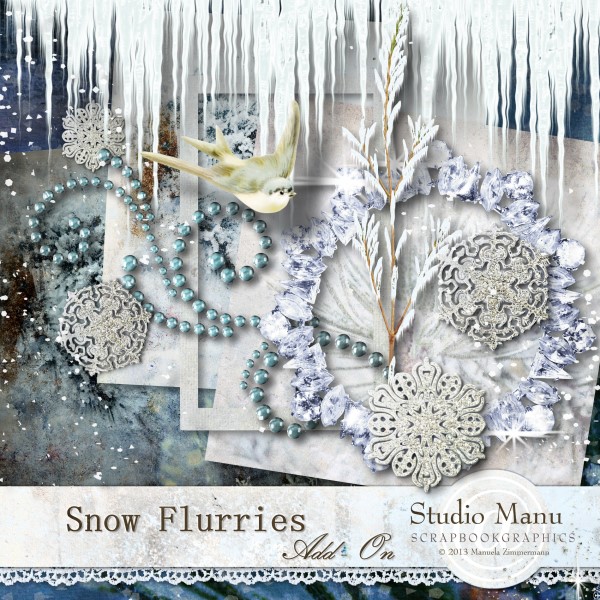 Blog Freebie
This time I turned my Layout I created the last week with the Beautiful You Page Kit into this awesome Quick Page!
If you like it you can download it right below the preview 🙂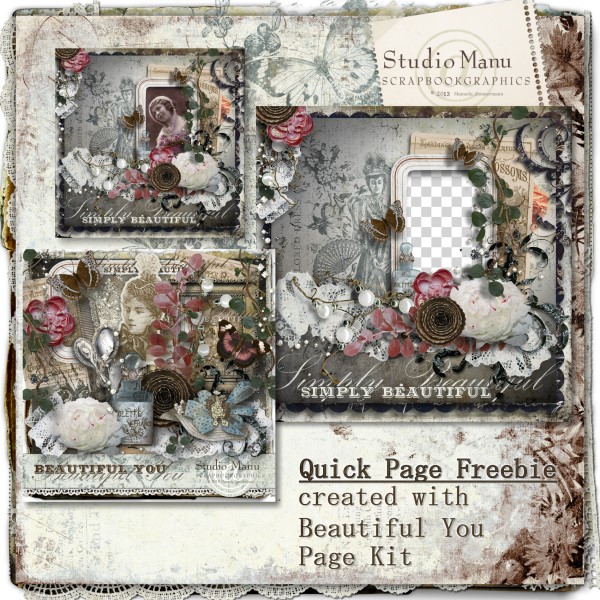 Hope you'll enjoy your weekend!