I'm super excited to finally have something new for you this week.
It is just the perfect moment and so the entire collection is called: A Perfect Moment
And as usual the collection is on HUGE intro sale – 52% off so don't miss this chance and get while it's on sale!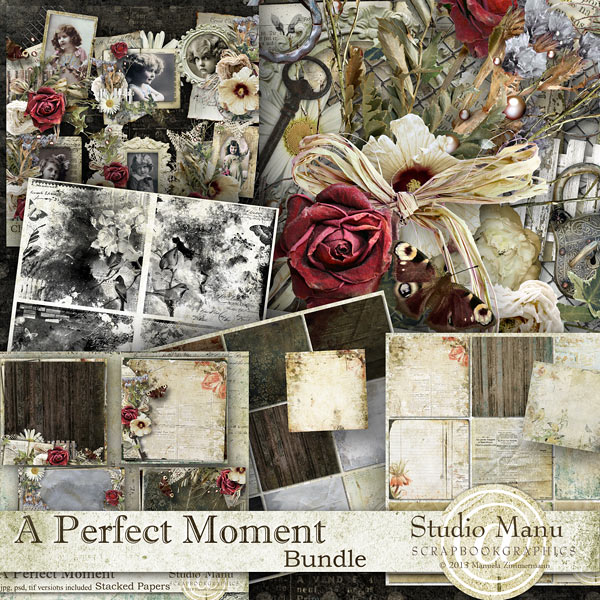 Look .. here is all that you will find inside the Bundle:
(Everything is also separately available)
Elements are included in a shadowed as well as a non shadowed version in separate folders.
The elements are created at 300 dpi for high printable quality and saved in .png file format to preserve transparency!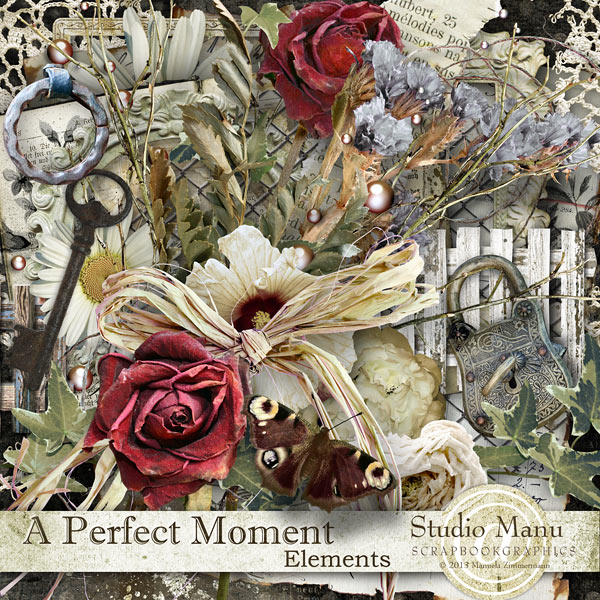 Included are 10 beautiful textured papers created at 300 dpi.
Size is 12×12 (3600×3600 px).


Also included 10 extra papers in modified versions of the originals –

total 20 papers included.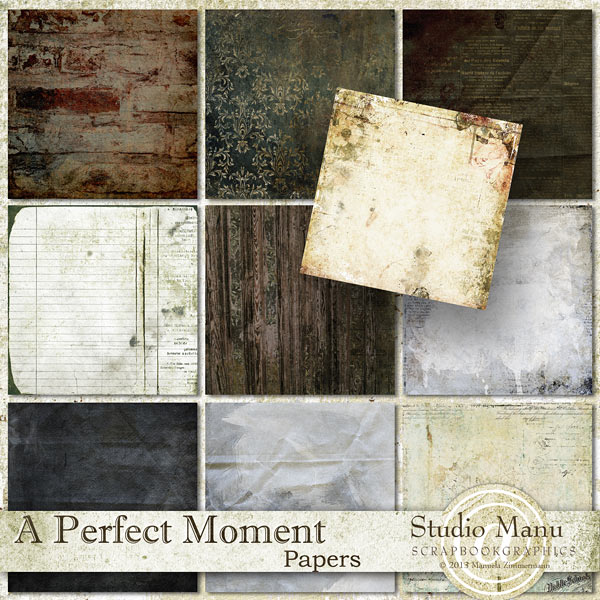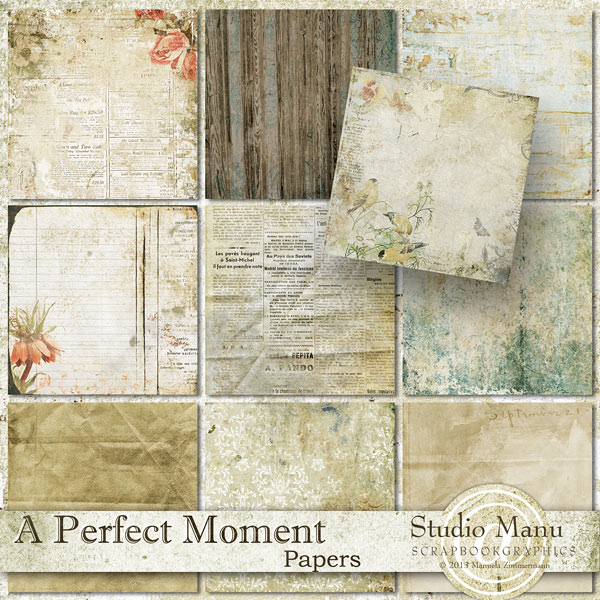 A set of 6 Clustered Elements / Frame Clusters.
Shadows already added.
6 Clusters without frame and

6 Clusters come with already frame added.So for your own creativity and needs you can choose your own frames or use the finished Frame Clusters.
Preview Frame Clusters (Photos not included, they are just for preview purposes):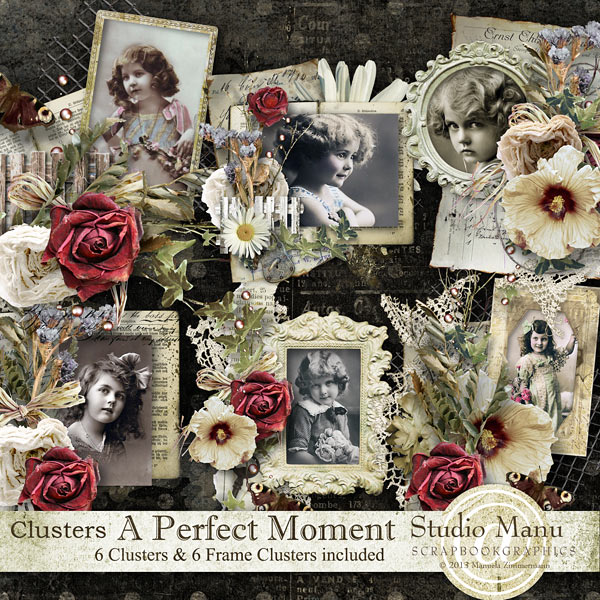 Preview just the Clusters: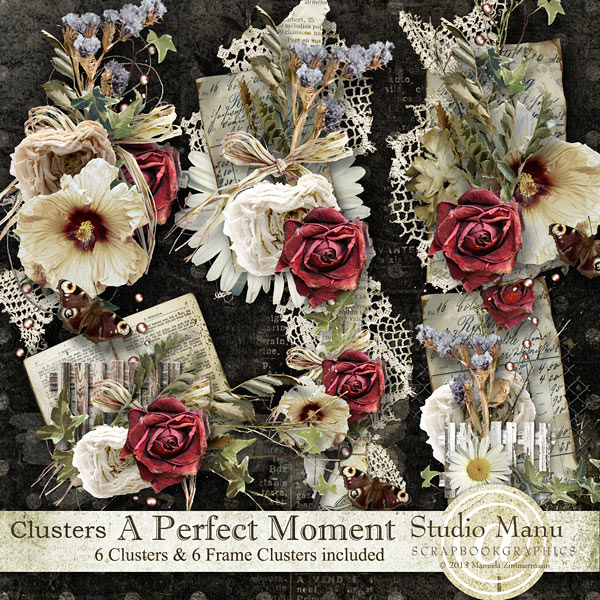 Sample Layout using the Clusters: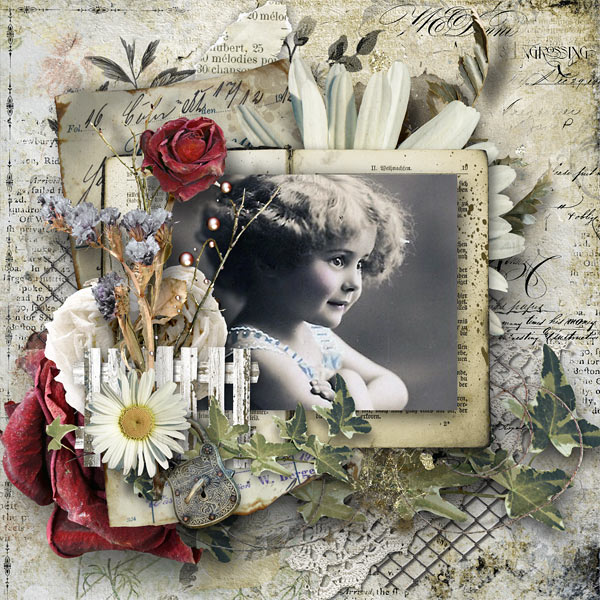 a set of 4 Page Overlays or Page Templates
Use them directly on your background paper, add textures, colors and play with the blend mode.
It's really fun to play with them and to make your papers even more beautiful.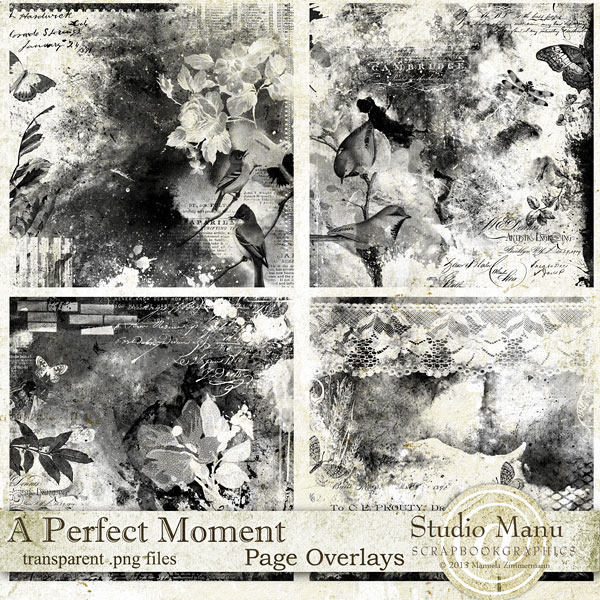 Cath used such an overlay in a perfect way in her page here – Love it!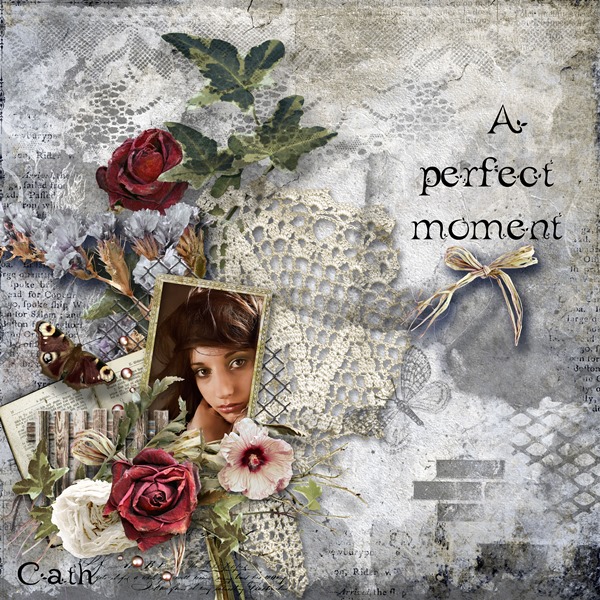 A Perfect Moment – Stacked Papers
Contains 4 Stacked Papers. Included in this pack are

.jpg files

as well as .psd + tif files

for easy clipping a frame or embellishment or photo between background and elements (Top Layer)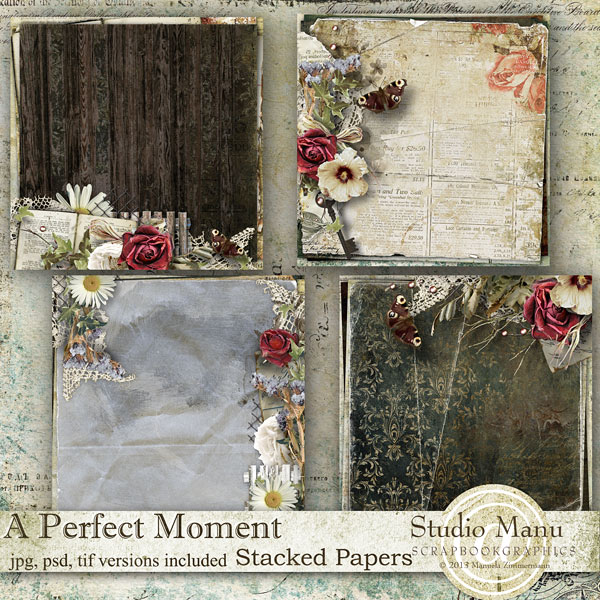 Sample Layout using Stacked Papers – used also 2 Clusters on top and behind the picture.  Added an Overlay —> Blend Mode!
This page was done in about 5 minutes – so easy and simple 🙂
You can do that too!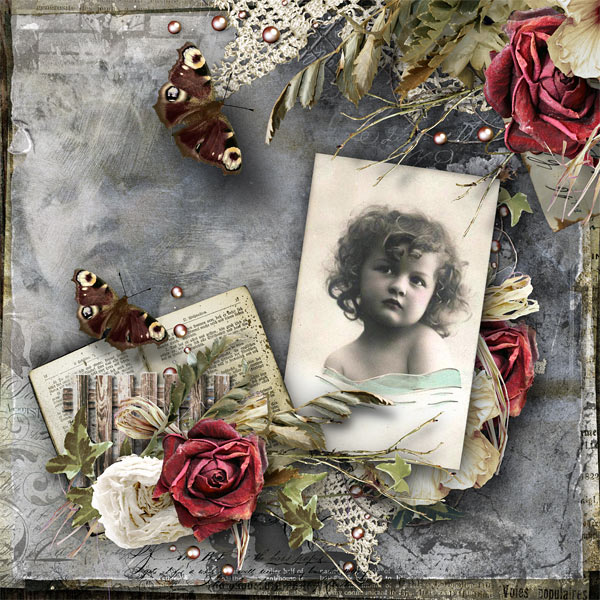 Inspiration
Wow … I'm blown away by all those fantabulous pages … Really! All the girls did a great job!
By Janet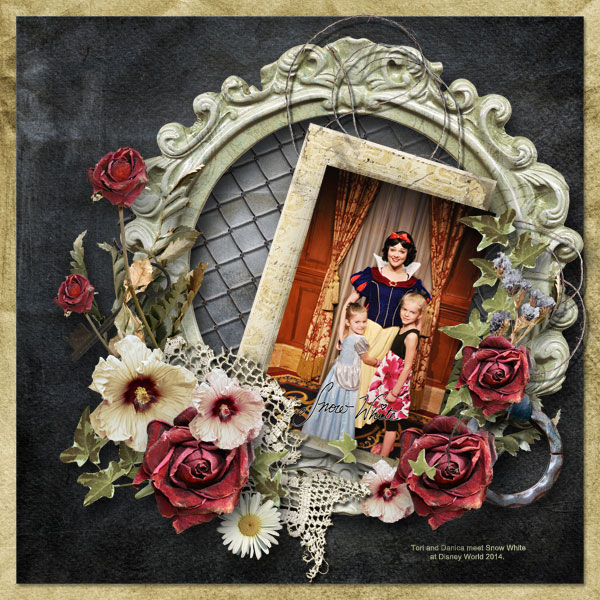 By Cath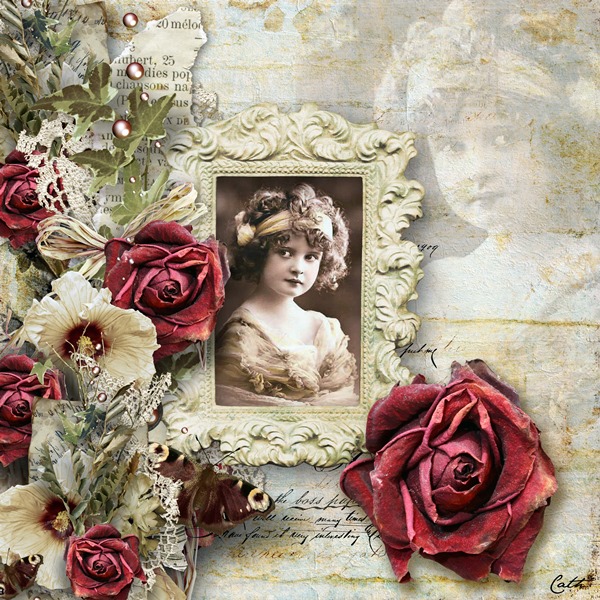 By Jeannette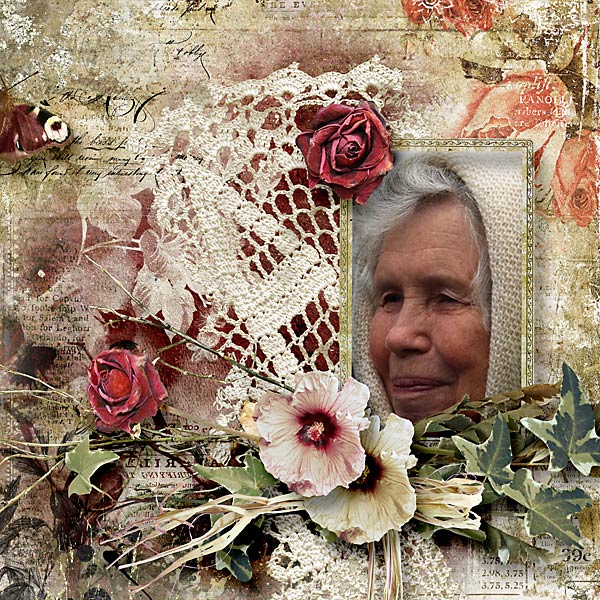 By Tracey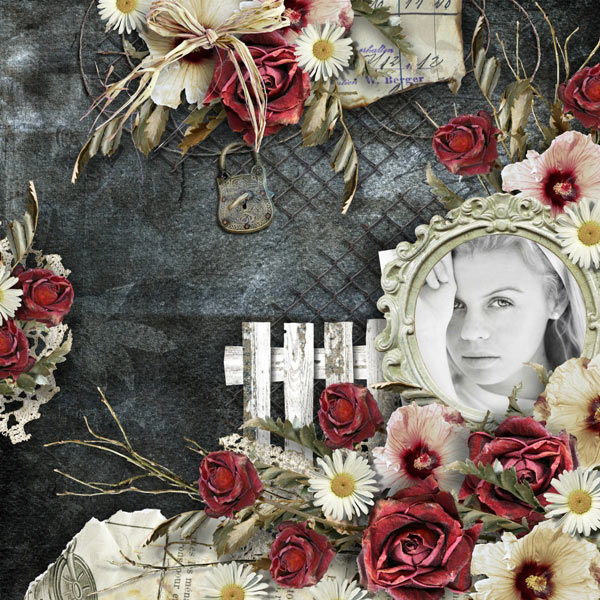 By Irene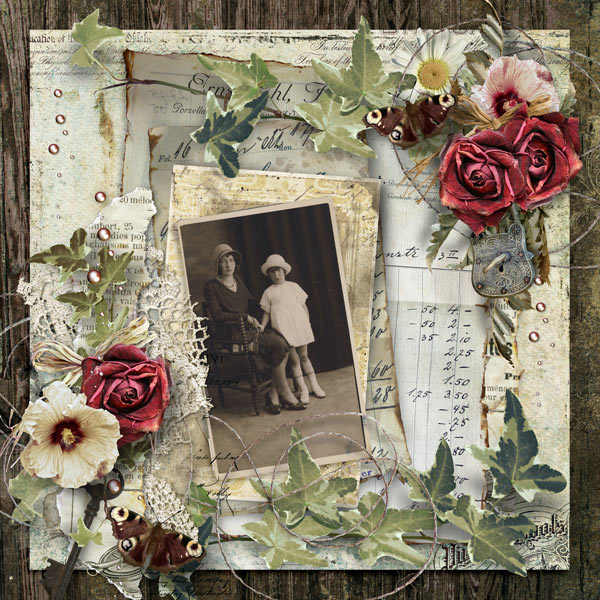 By GroeHi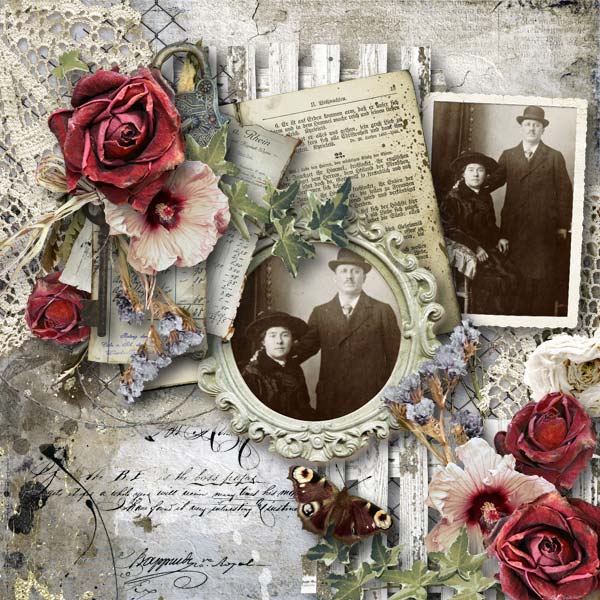 Click here to check out everything what's included
Newsletter Freebie
Here is what all Studio Manu Newsletter Subscribers get free withthe Newsletter later today 🙂
I Hope you like it.
Sign up here in case youhaven't done so yet: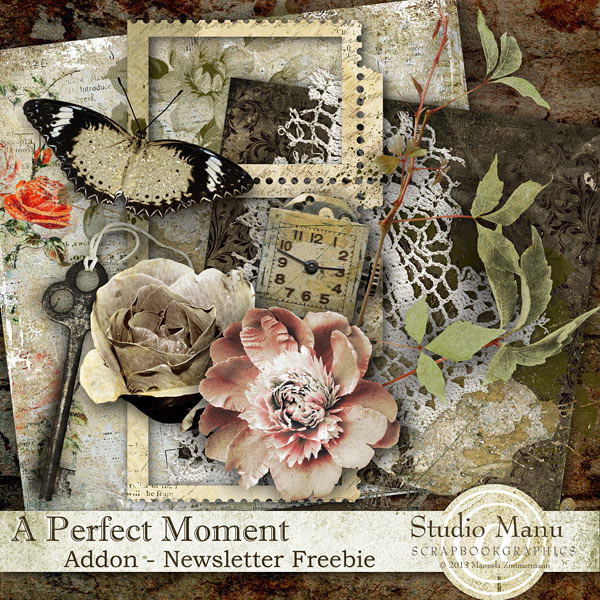 Blog Freebie
And here is the Blog Freebie for today.
Look at this super beautiful and so cute Layout Yuki created!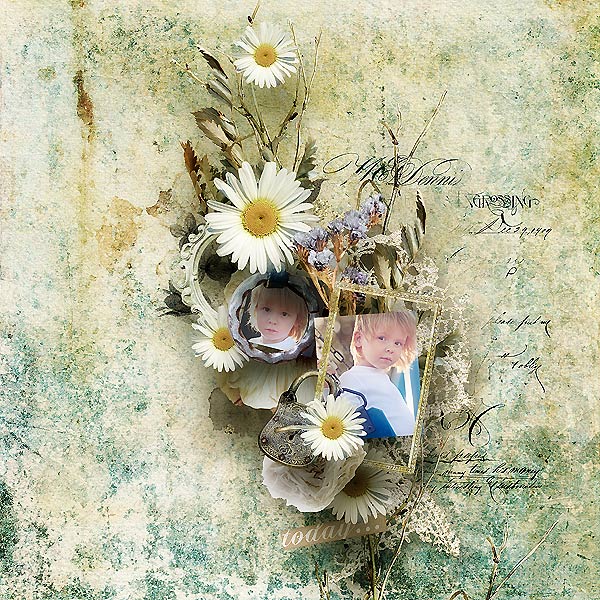 And here is this wonderful, brilliant and totally stunning Quick Page created ny her, isn't she just amazing?
Thank you so much …. for offering your fanatstic work for free – THX xx
Below the preview are 2 links to download; one is for the tiff version of the QP and the other for png version for those of you who use software which cannot open tiff files.