I know, I know … we all can't see anymore snow and are tired of that Winter, or not?
I must say, although I'm a real Summer Girl but I wished we had a bit more snow this Winter. These Winter days are just dark and rainy and cold,
it's not a nice Winter to say at least.
So I had the wish to create another Winter Collection to recall the white snow and beauty of Winter but
also to say Bye-Bye and let the Winter walk away for a break!
The new collection is called: Adieu Wintertime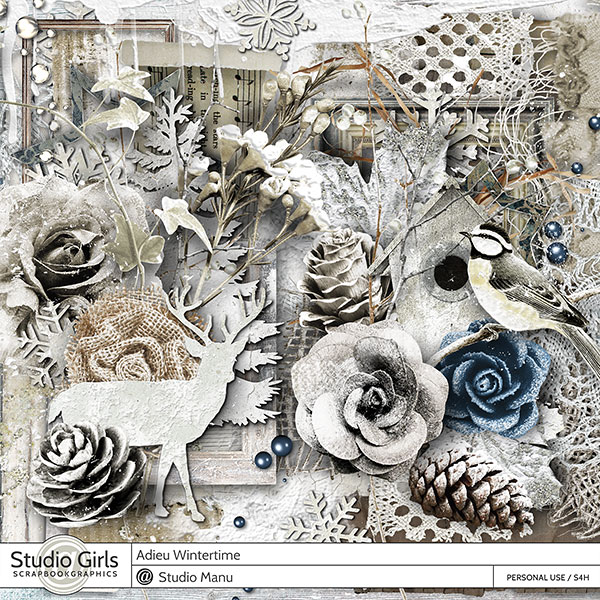 You'll get: lots of beautiful Winter Elements … Pine Cones, a Deer, Chickadee, Branches, Leafs, Snowfalkes, Bird House, Lace and Lace Piece, Frames and Flowers, Tree,  Ripped Sheet Music with Winter Song, Cardboard, Snowy Overlays ….. I know you'll love it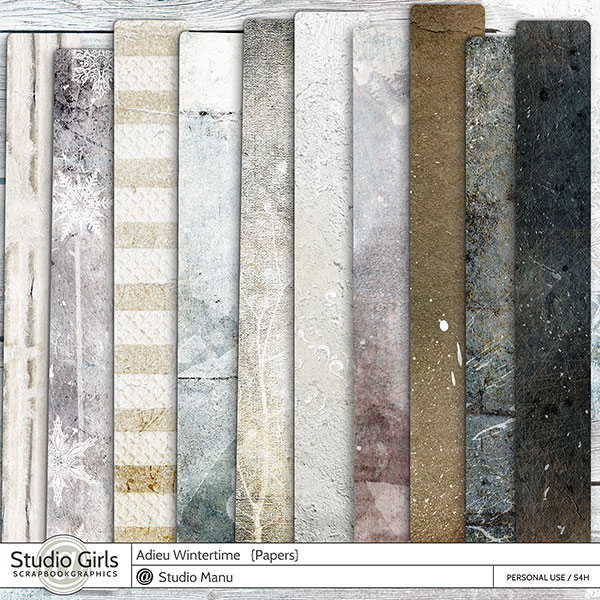 Included in the Page Kit you'll find also 10 beautiful Winter Background Papers. And additional 10 extra Papers (these are modified versions of the originals)
See them all on the previews below: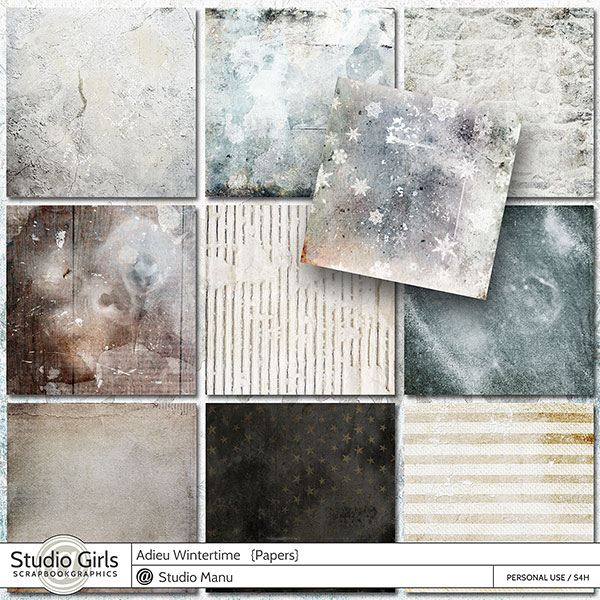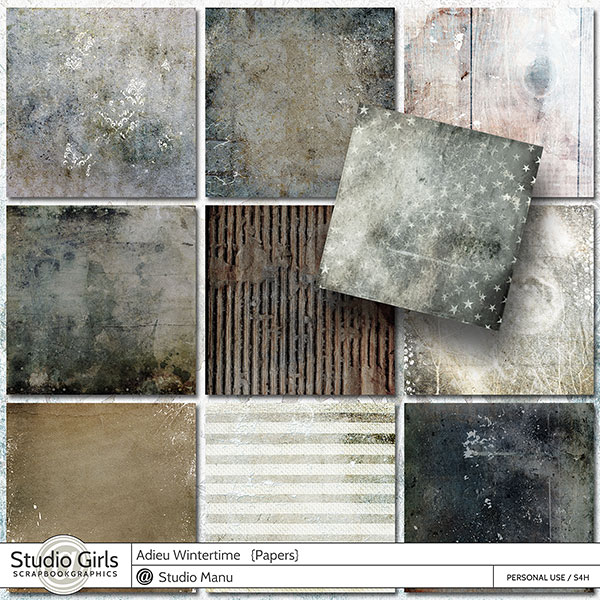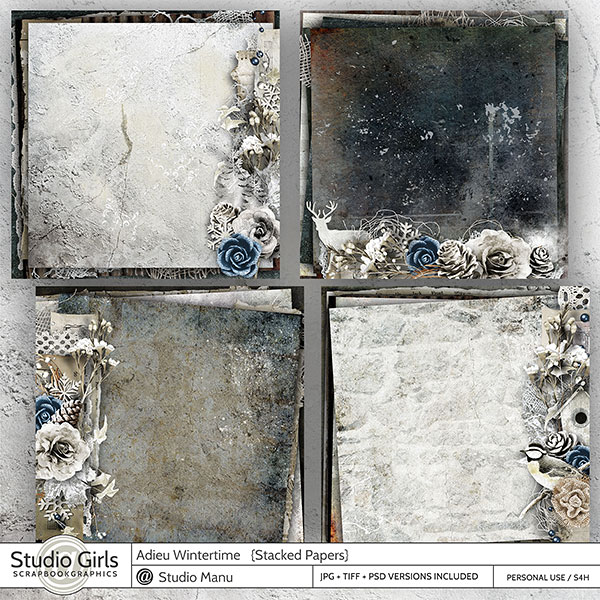 With this set you'll get 4 Stacked Papers.
They come in tiff as well as psd format and JPG format.
With the tiff and psd files you are able to put your photos between the background / Paper layer and the top layer (the clustered elements).
You even can change and mix and match the backgrounds with each other as well as the top layers.
Pretty fun to play with and you have lots of beautiful pages in no time!
Sample Layout by Monique: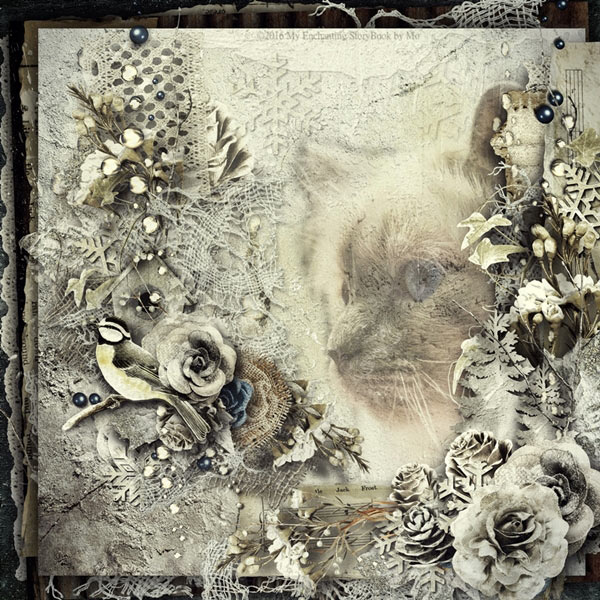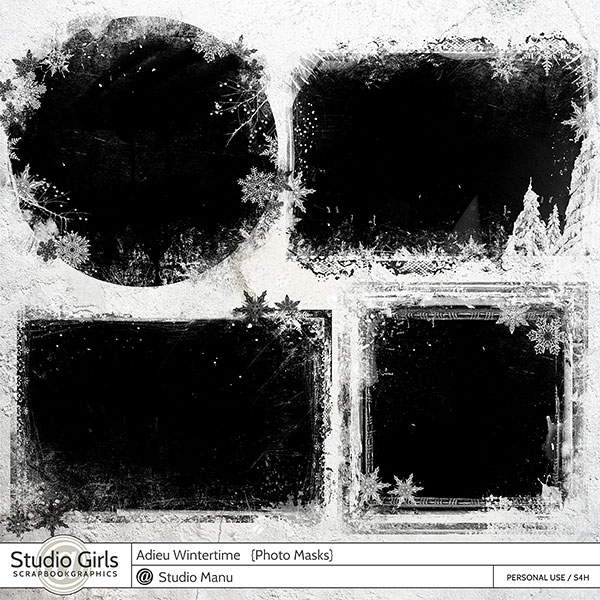 This set contains 4 Photo Masks to clip your photos or texture or background papers on it.
They will give your pages an extra wonderful Winter effect.
Sample Page – I used 2 Clipping Masks on this page: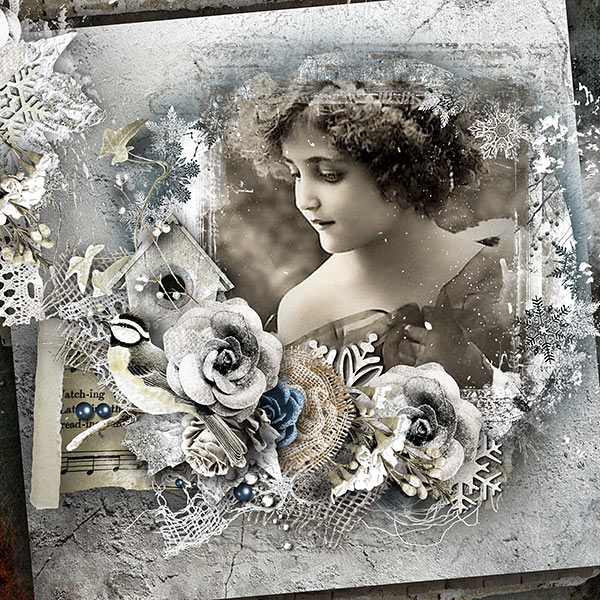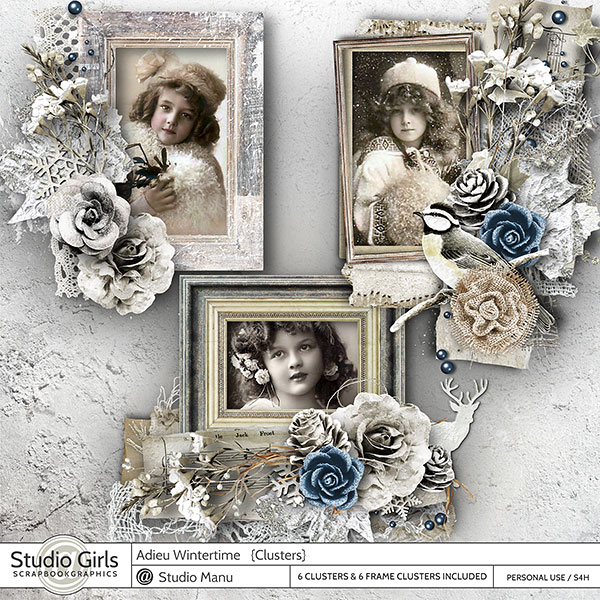 A set of 6 Clustered Elements. Ready for you to use.
Shadows already added.
And you'll get 6 Clusters (without frame) and 6 Clusters come with already frame added.
So for your own creativity and needs you can choose your own frames or use the finished Frame Clusters.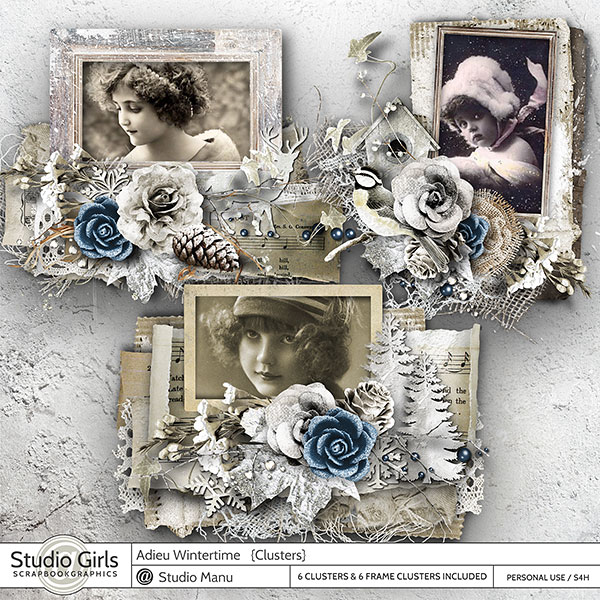 Preview without the frames: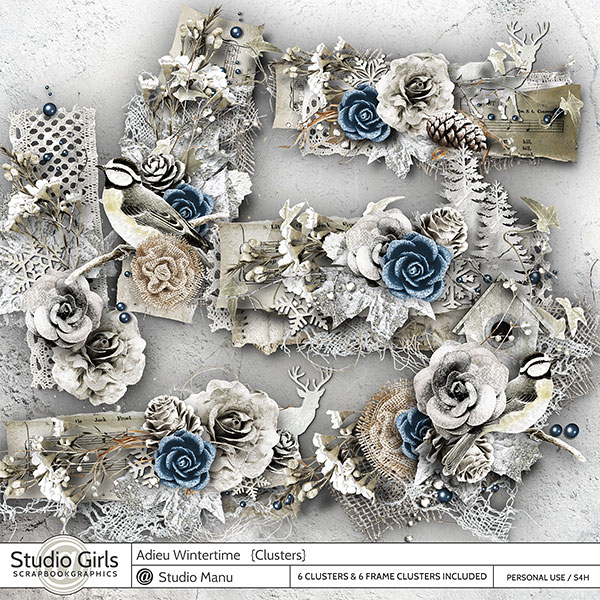 Sample Page: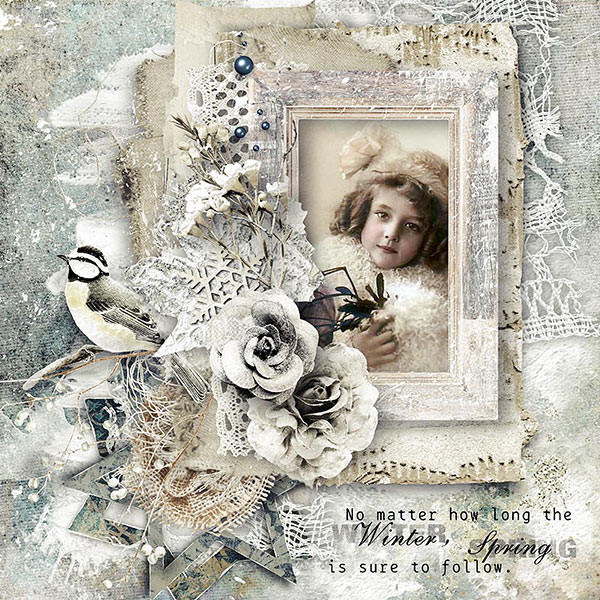 This is the Full Collection and everything is included mentioned above and
you can save on this Bundle HUGE 50% for a limited time!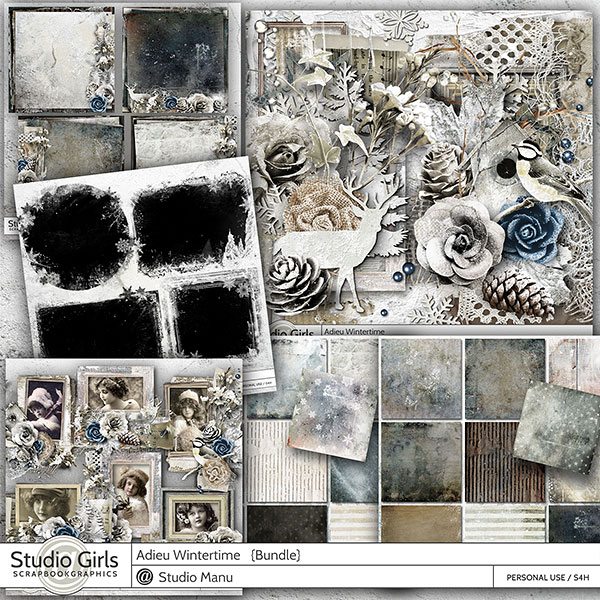 You can see everything from the new collection here:
Layout Inspiration
What can I say? I'm deeply impressed by all those wonderful Winter Pages O got from the amazing CT girlies, they all did a fabulous job!
Newsletter Freebie
You know there is coming with a new collection also a new Mini Kit Freebie to all Newsletter Subscribers.
I really hope you like it: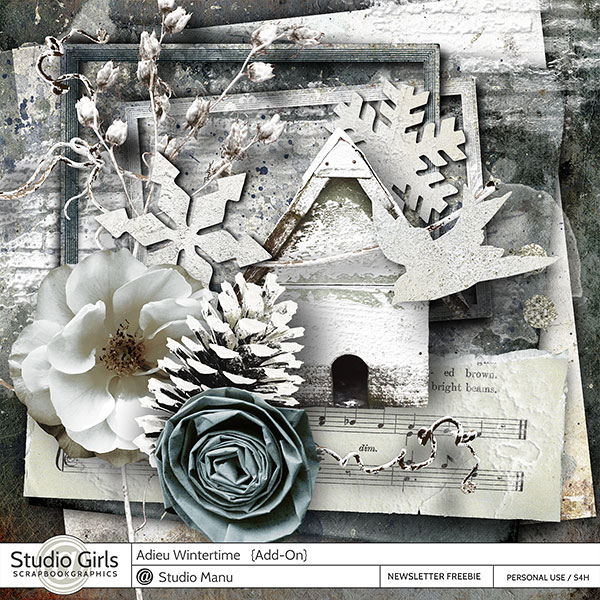 Blog Freebie
You must check out this absolutely fabulous page Jacqueline created.
I love that beautiful photo, the composition of this page, that Winter feeling.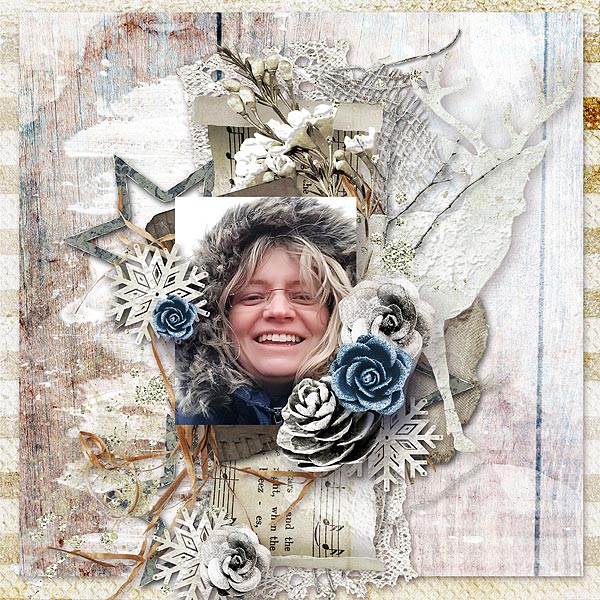 And as always Jacqueline turned her page in a wonderful Quick Page, which you can download here right away!
Thank you very much, Jacqueline.
Please click the preview or the link below to start the download: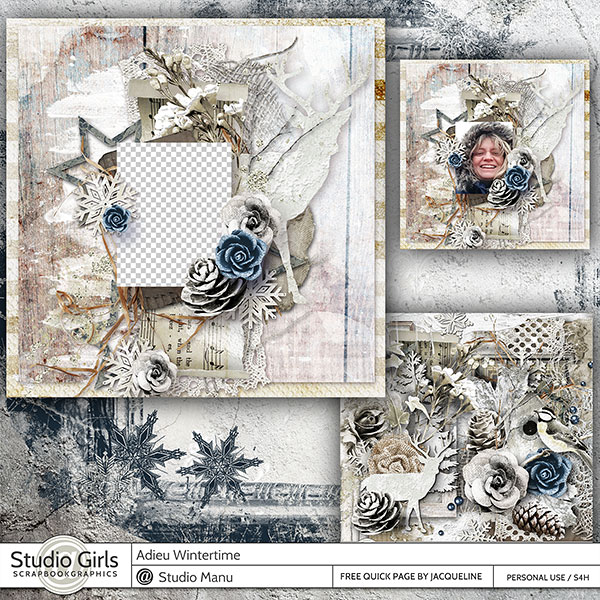 Thank you so very much for reading and your continued support. Have a fabulous weekend!