I'm back with a new kit / collection this week.
Because of the school holidays of our kids it is a bit quiet here right now.
We just enjoy the summer and family time; we have a wonderful Summer this year.
The new collection is called Beautiful Past. I just have to think of my Grandparents when looking at this page kit.
All the rusty metals and old, antique papers and ephemera … it's just as it was only yesterday.
I hope you like the collection and have fun creating beautiful things with it: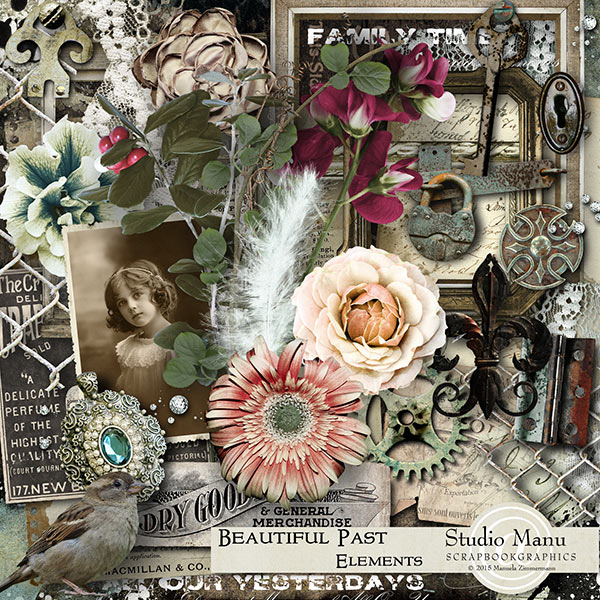 You'll get: charm, a few pieces of vintage ephemera, old metals, key, keyhole, lock, chicken wire pieces, old, antique papers, a feather, vintage photo, flowers + frames, lace ….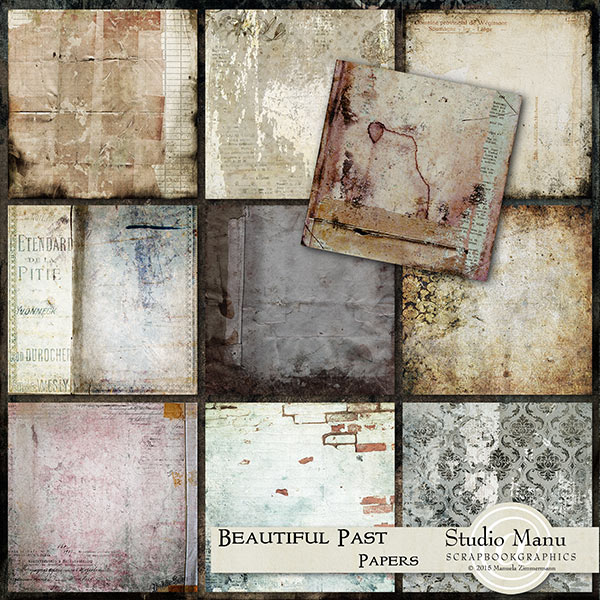 Included are 10 papers and 10 extra papers, which are modified version of the originals – so total you get 20 background papers!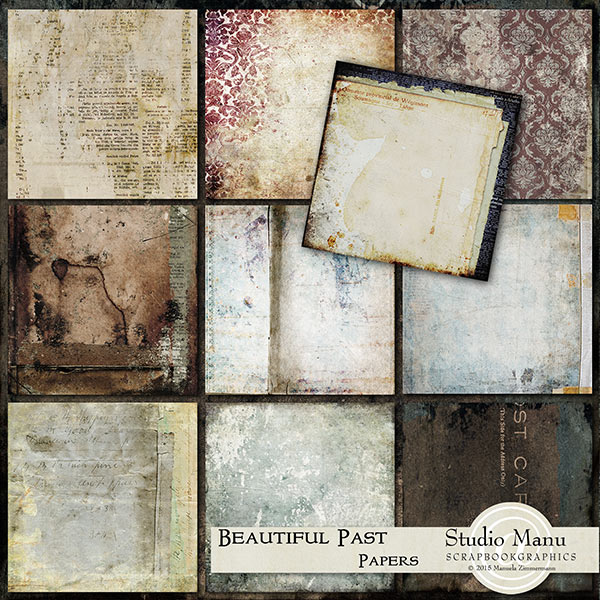 Beautiful Past – Stacked Papers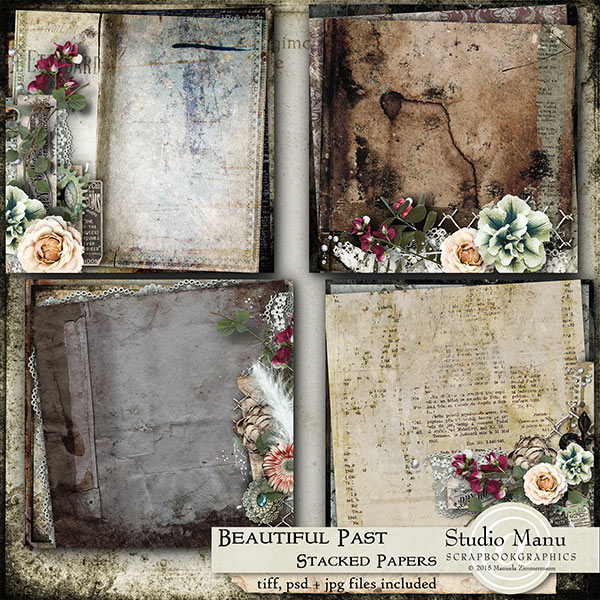 This set contains 4 stacked papers
Included are .jpg files and .psd files as well as .tiff files
Sample Page: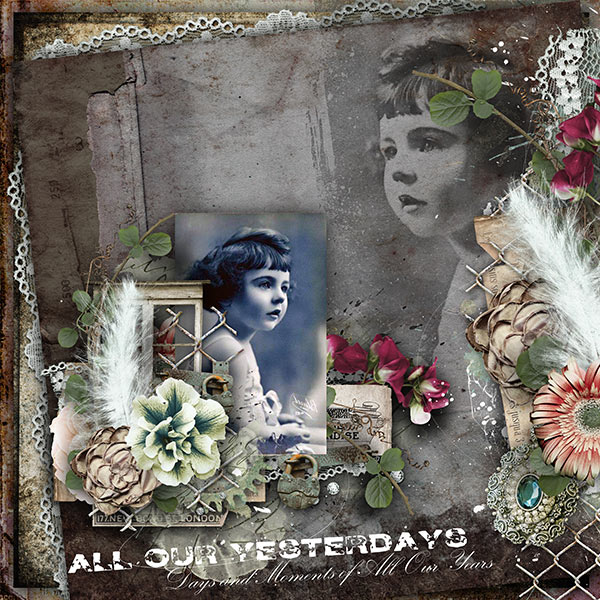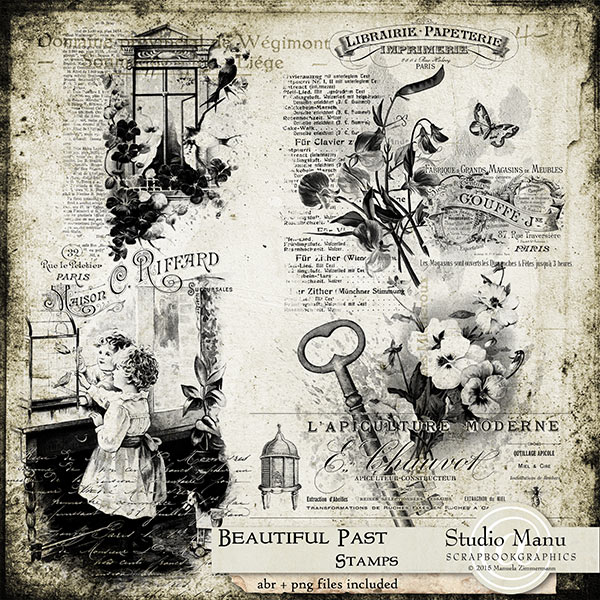 separately saved .png files and .abr brush file (up to PS CS5 (max. 2500px) as well as PS CS6 + CC)
Sample Layout created by Yvonne: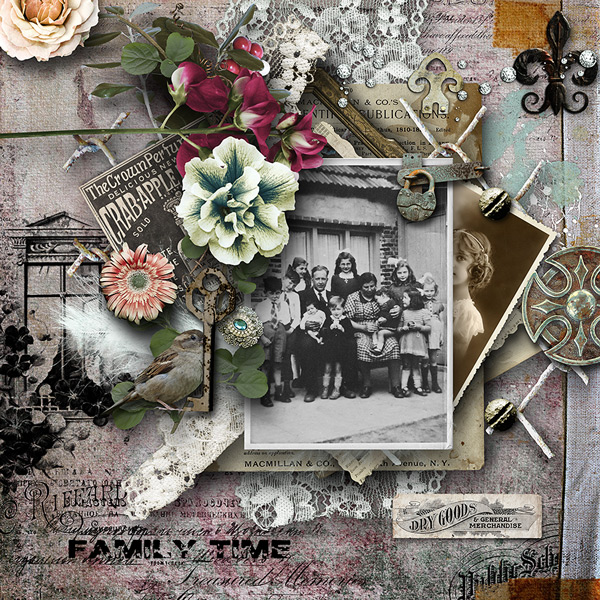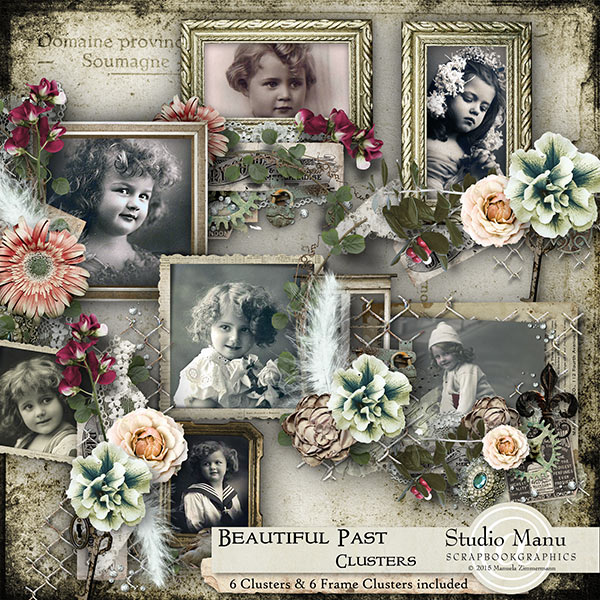 6 Clusters come without frame and 6 Clusters come with already frame added.
So for your own creativity and needs you can choose your own frames or use the finished Frame Clusters.
Preview just the Clusters: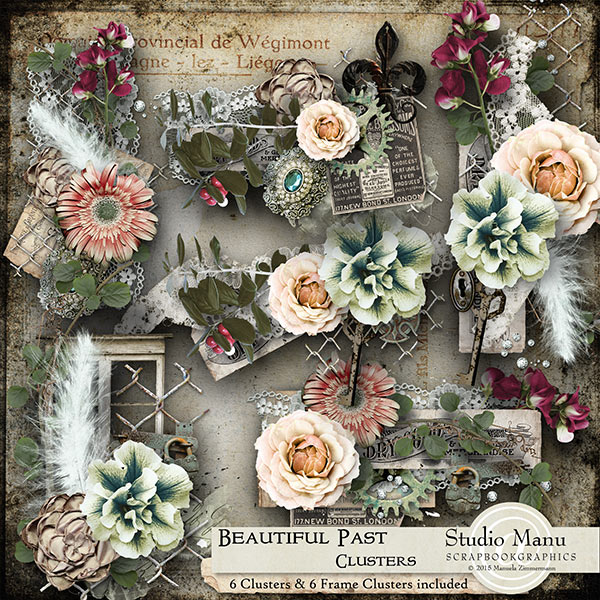 Sample Layout using Clusters: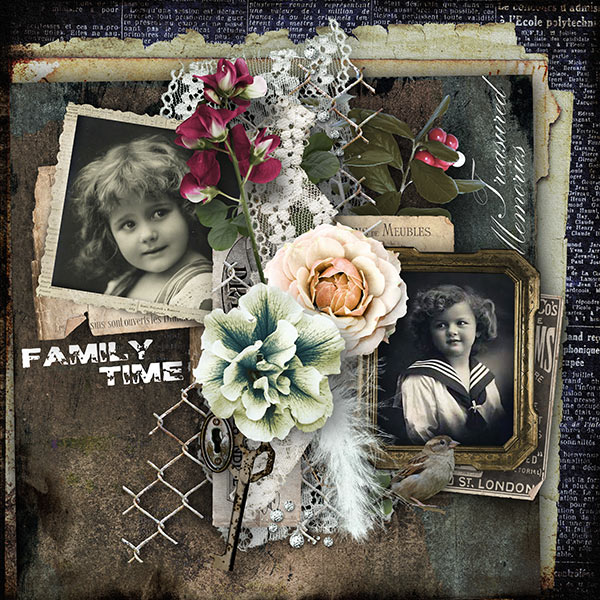 Get everything named above at a HUGE discount – limited time offer 51% off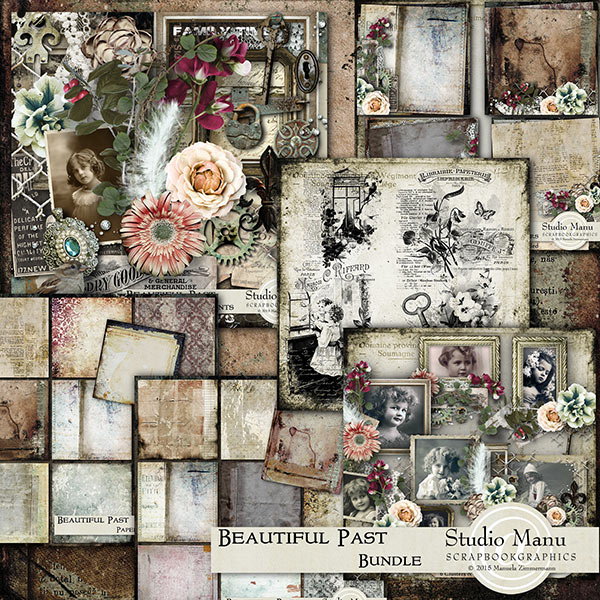 You can check out the complete collection here
Inspiration
My amazing CT girls were again so very busy and created wonderful things – look:
By Janet: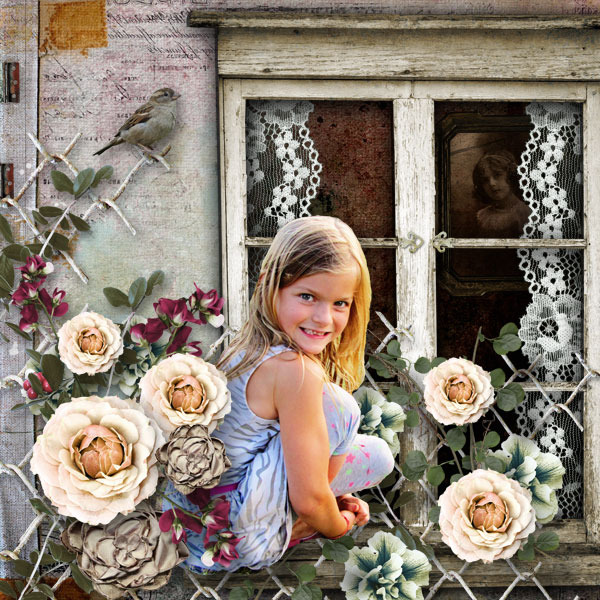 By Tracey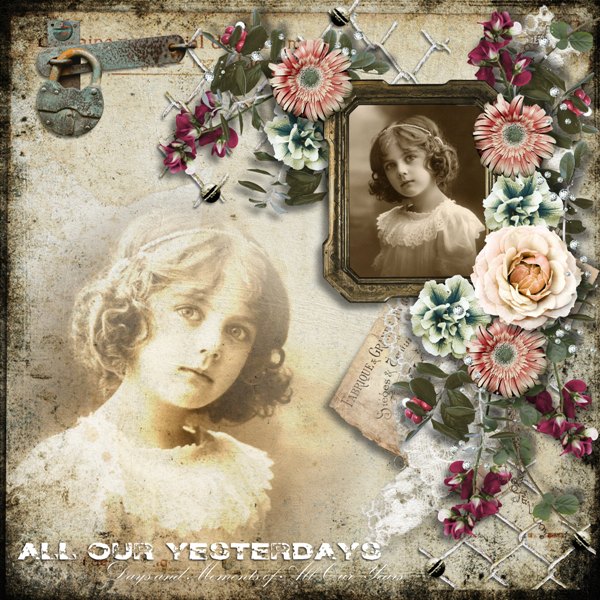 By Irene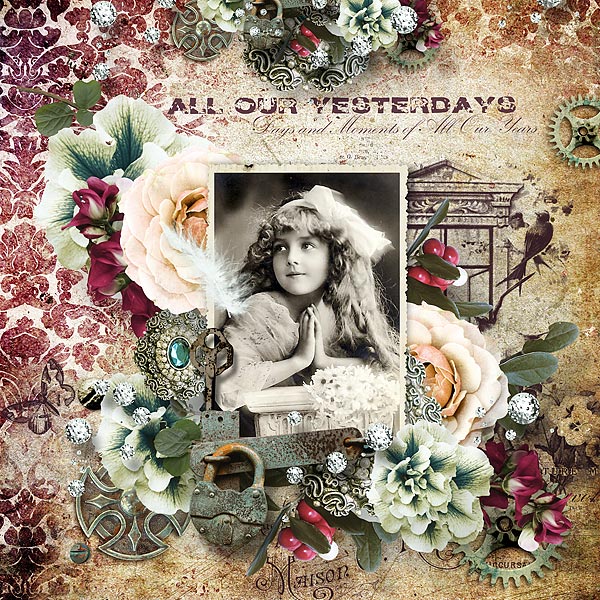 By Tracey again: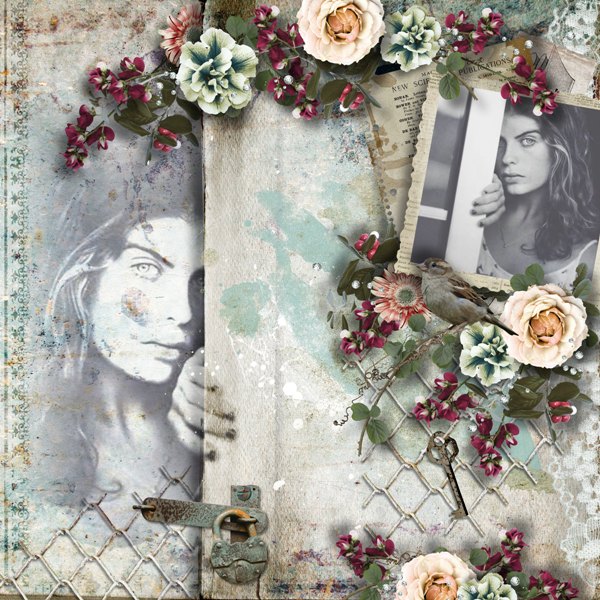 By Manu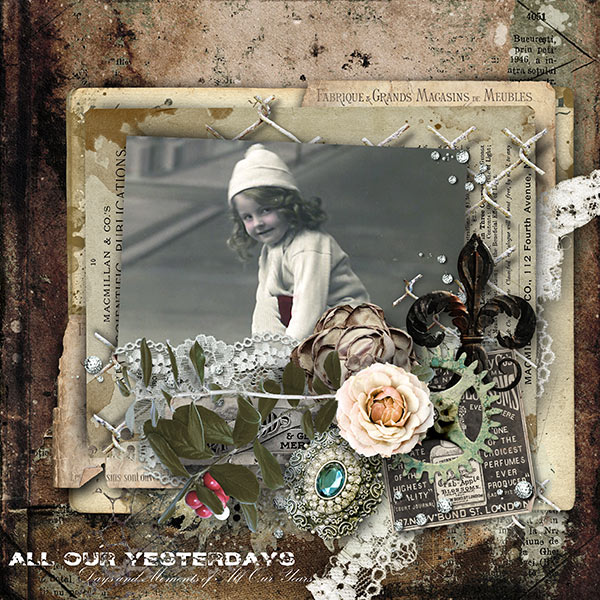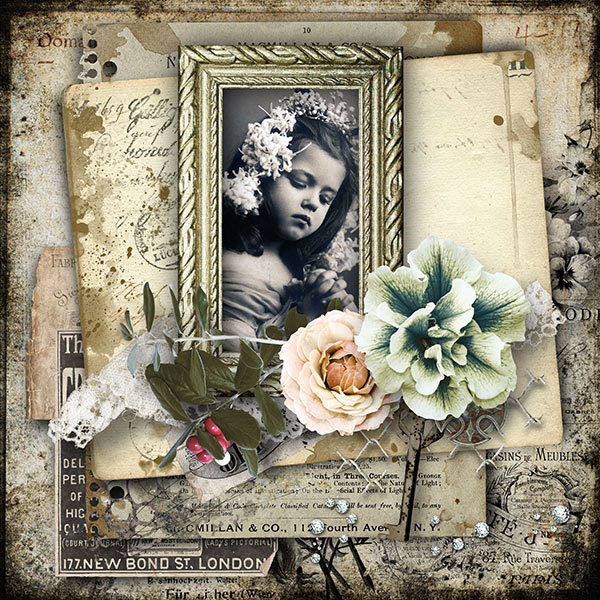 Newsletter Freebie
Of course there is a little Mini Kit Addon almost on it's way to Newsletter Subscribers,
I hope you like it: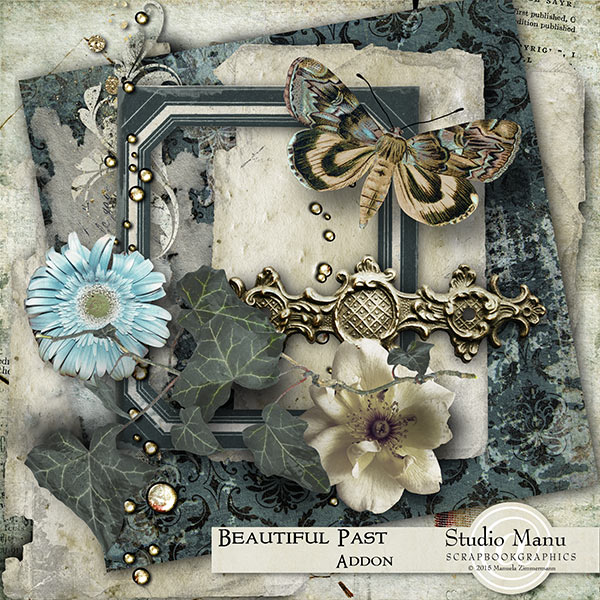 Blog Freebie
Look at this super amazing page created by Yuki – Love the contrast her layout has: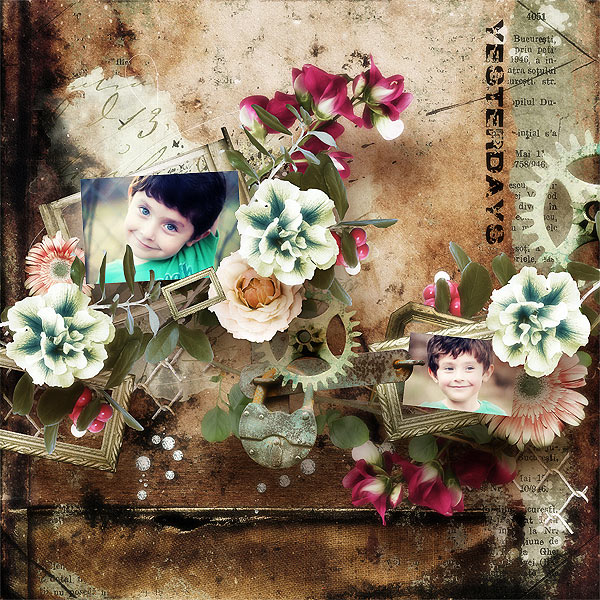 And you know her – she again turned her beautiful layout into an amazing Quick Page which you can download here right away!
thank you so very much, dear Yuki!
Please click the preview or the link below to start download: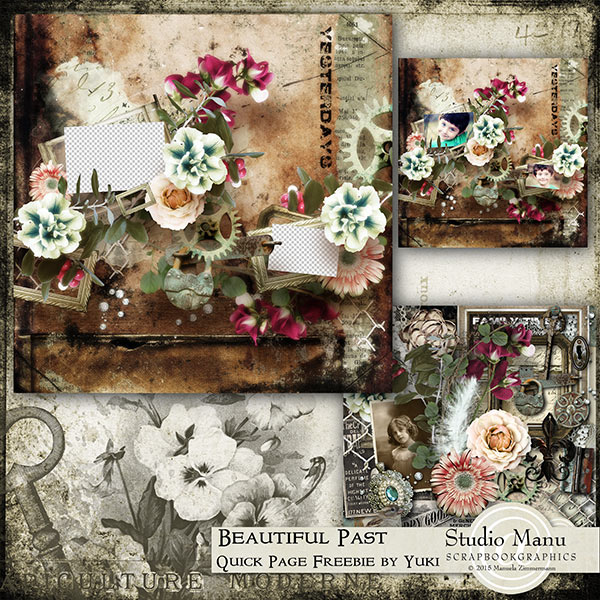 Don't forget to backup …
… your files from time to time.
There is an amazing offer by IDrive this week. I can offer my readers  this week 75% off on the first year of their cloud backup service.
Usually it's $59.50 – now only $14.88
Compare several cloud backup services here!
If you want to get the deal you can do so here!
Thanks so much for your visit and reading 🙂