Black Friday starts now!
Take 50% off (and more) on anything and everything at
Last day of sale: Cyber Monday
---
And while you there you should check out the Black Friday Grab Bag I created.
It is just a Must Have!
The Bag is 78% off – only $5 and
includes a complete new kit, sparkling overlays, sparkling glitter frames, and Christmas Word Art and a set of Overlays coordinating with an earlier released kit.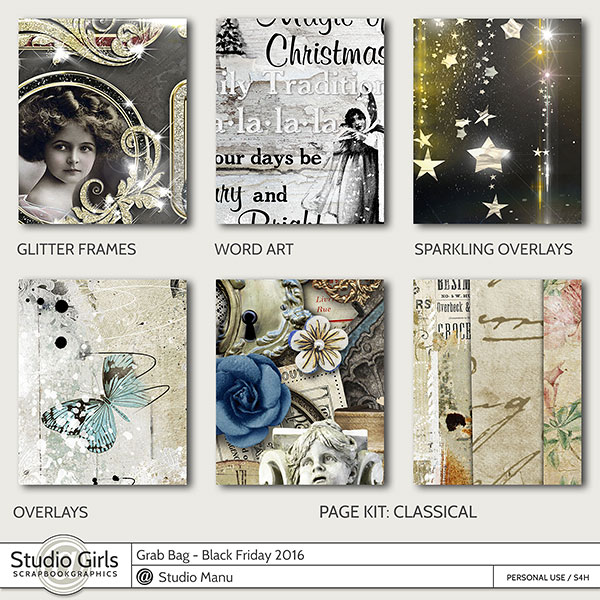 Just because of those sparkles it is worth to grab it.
Included are 5 new products:
Classical – Page Kit
Sparkling Overlays
Word Art
Glitter Frames 11
Charm Of The Good Old Days – Overlays
Worth $23.18 – save 78%