I'm so excited to show you my newest collection. It just brings Christmas Feeling and also a bit of Winter feeling. Truly love how this one turned out. I've called it:
And also you must see all the amazing pages my CT girls created, absolutely awesome!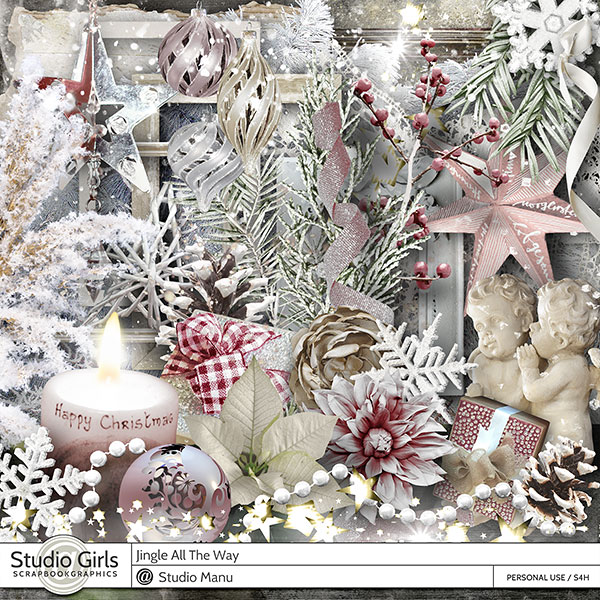 You'll get: Angels, Baubles, Branches, Candle, Snowy Conifer Branch, Gifts, Poinsettia, Flowers, Frames, Sparkling Star Overlay, Stars, Pine Cones, Ribbons, Snowflakes, Lace, Snow Overlays and a lot of amazing elements more
Jingle All The Way – Papers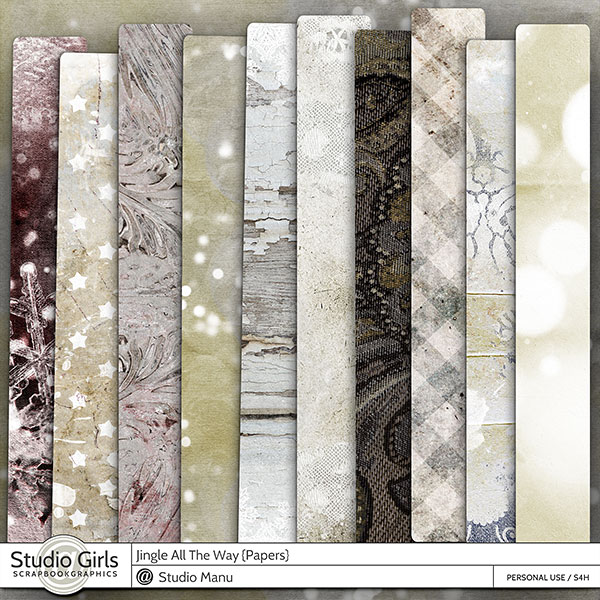 Also included in the Kit are 10 Papers + 12 extra papers. You know, these are modified versions of the originals: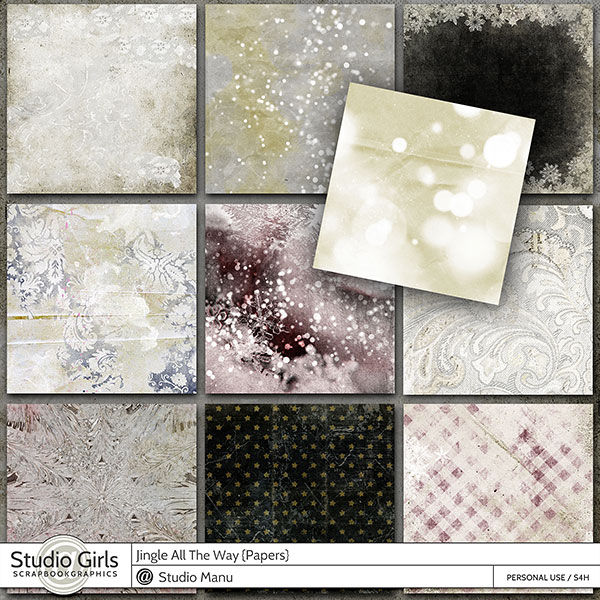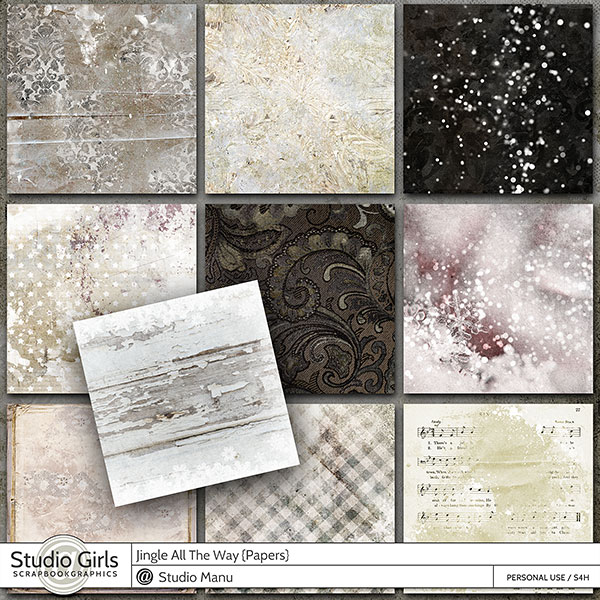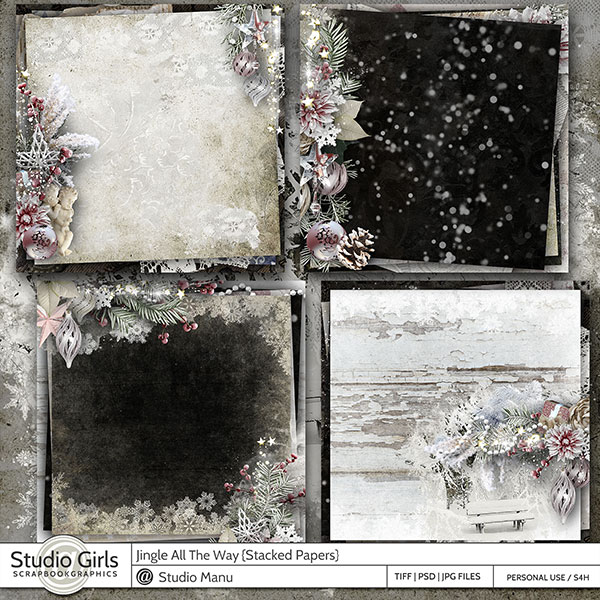 Here is a set of 4 Stacked papers with the Jingle All the Way Kit.
They come in jpg files as well as TIF and PSD files, so you can mix and match the layers (elements on top, papers on bottom) with each other and create endless different pages.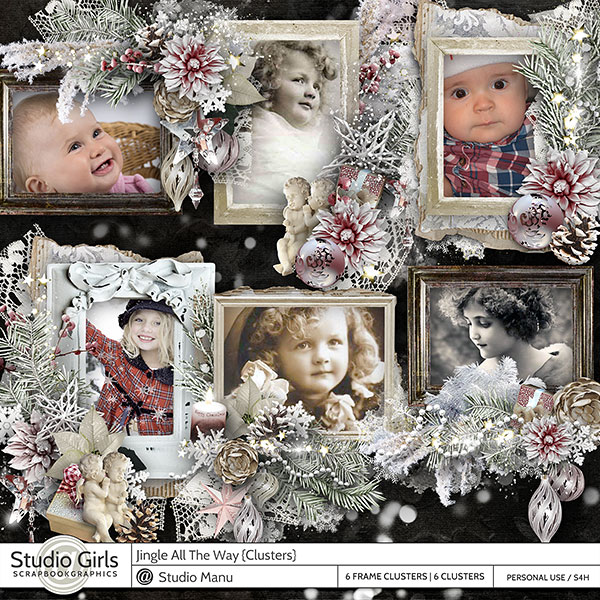 You'll get 6 clustered elements and 6 frame clusters.
So easy to use. Just lay on a background paper of your choice. Take a photo (or more) and place it on the page and your are done. Add a title and / or journaling whatever you wish to finish your scrapbook layout.
Here are the clustered elements, without the frame added: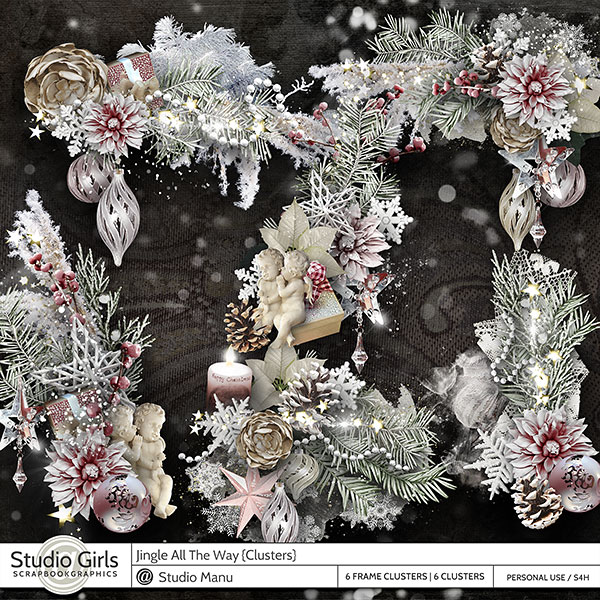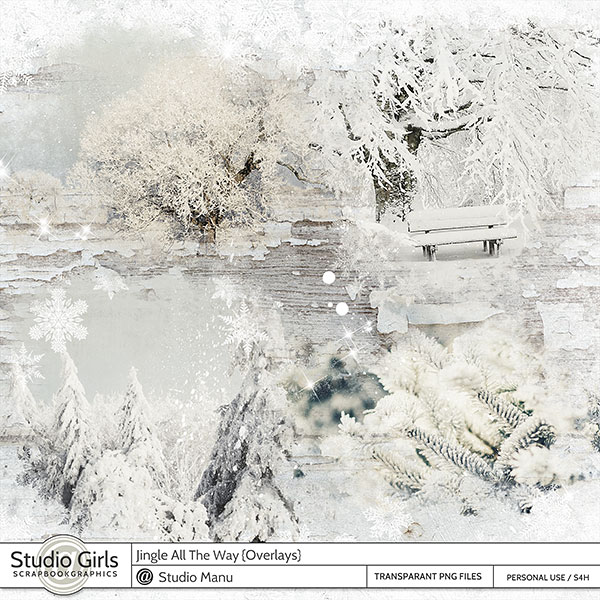 This is such a beautiful set of Christmas / Winter Overlays. I just loved playing with them. They give your pages a beautiful wintry feeling.
Sample Layout using Clusters and Overlays: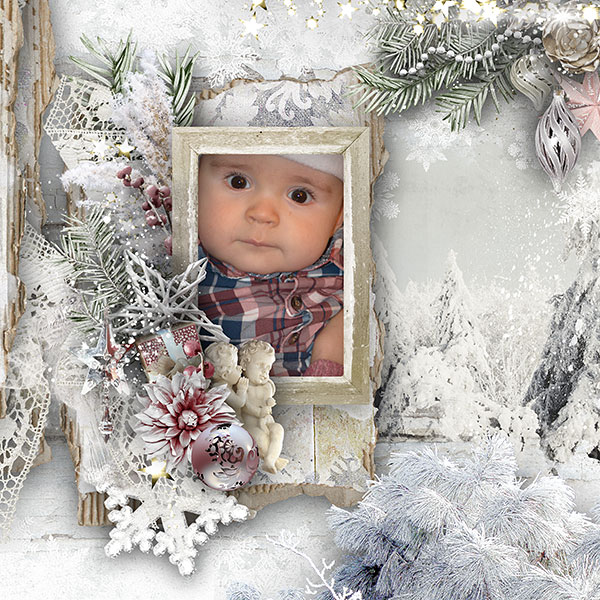 Here is the ful collection Jingle All The Way.
Included in this bundle is everything named above.
You can save with the full collection 51% (only for a limited time)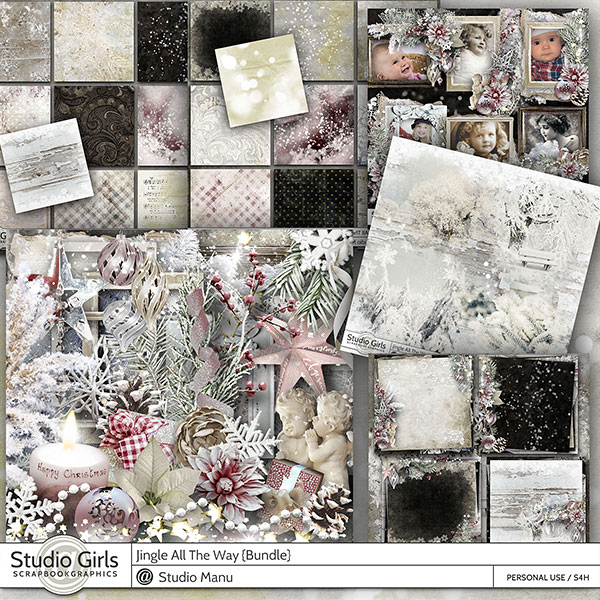 Check out the complete collection here and save up to 51%
 Inspiration Layouts
Here are some super amazing pages created by the CT girls.
I'm speechless, just love them all so much, please look:
Newsletter Freebie
If you are a Subscriber you'll get this amazing coordinating Mini Kit Freebie Addon today with the newsletter.
I hope you like it: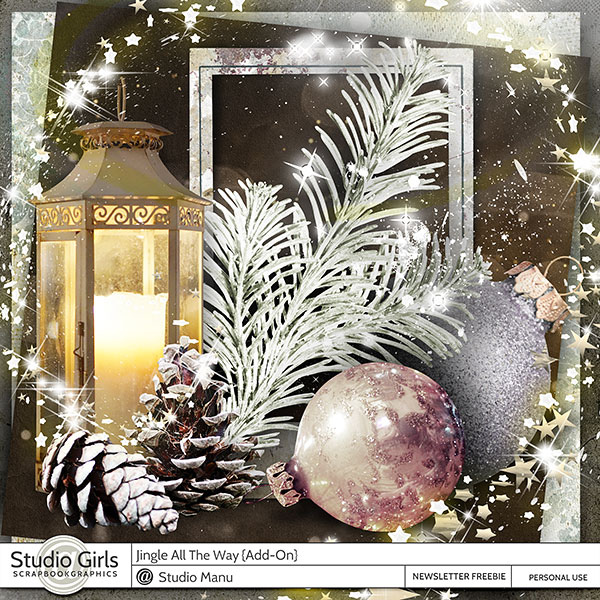 Blog Freebie
Please look at this wonderful Layout Jacqueline created.
This is so fun. I love the wintry and festive look at the same time.
And all her cluster work!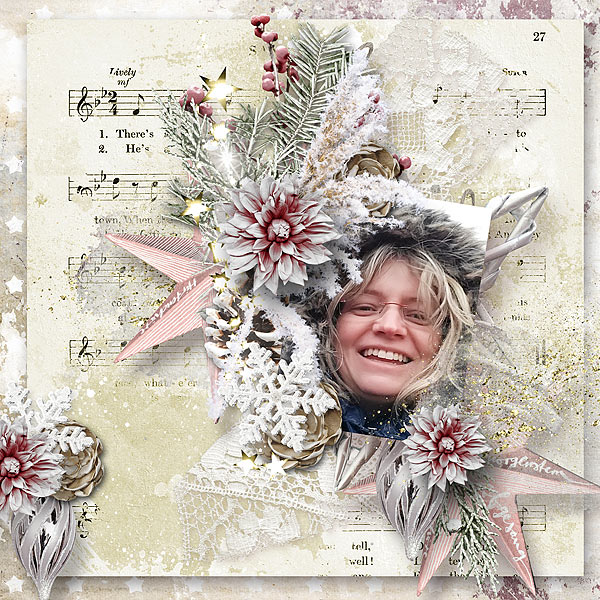 You know, Jacqueline always turns her layouts into beautiful Quick Pages for you to download.
So here comes her Quick Page for today.
Thank you so much, Jacqueline!
Please click the preview or the link below to start download: