I have this week a new Page Kit – Book Of Memories.
Love the colors in this Kit so much and love the Inspiration Layouts by the Team!
Really amazing!
And you know what? My Planner Pages have come to an end, I needed new ones and can you guess?
There are really so pretty new weekly planner pages added to the store, boy … I love my planner so much!
Okay … let's start with the Kit, here we go:
Book Of Memories – BTW there is a huge introductory sale:
The page kit is just $3.49 – save 42%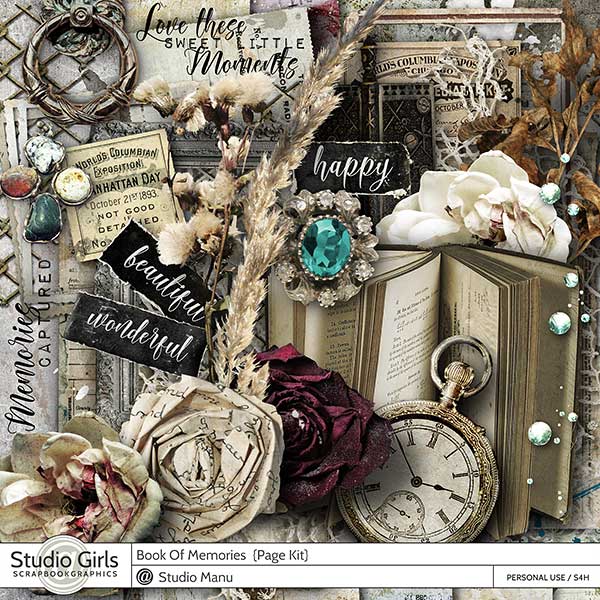 Included are amazing elements like old, torn Paper (great for layering behind the photo/s), old antique pocket watch, antique tickets, overlays, frames, nets (these also work great in the background), hinge, grass, dried flowers, handmade paper flower,  chicken wire, charms, a standing old open book, word art, doorknocker, word strips
Book Of Memories – Papers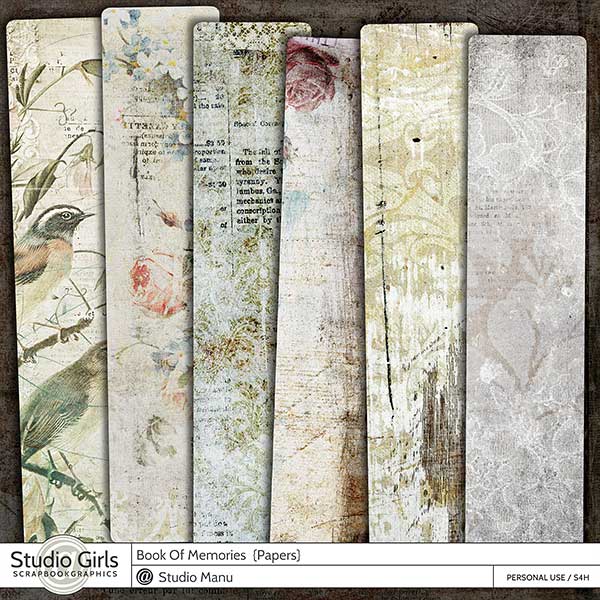 Included also 6 Papers + 7 extra Papers (modified versions of the originals)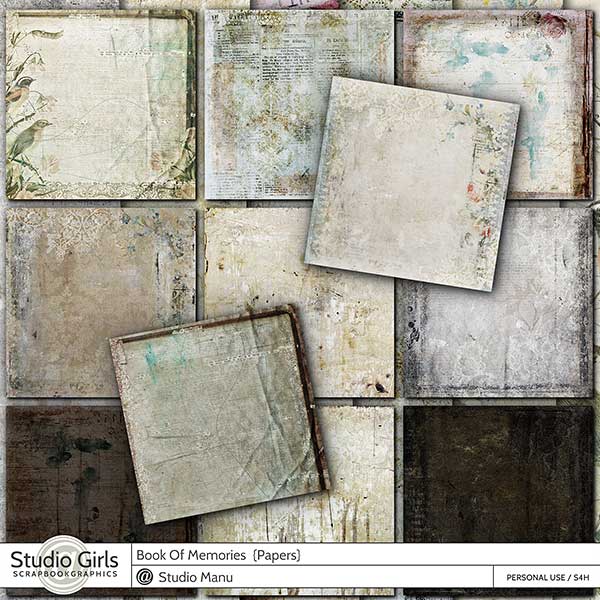 Layout Inspiration
Look at these fantastic pages created by the team:

Get the Book Of Memories Page Kit here and save 42% for a limited time only!
---
As I said above my planner pages came to an end and I needed new ones.
So here they are, Planner Pages for the next 5 weeks: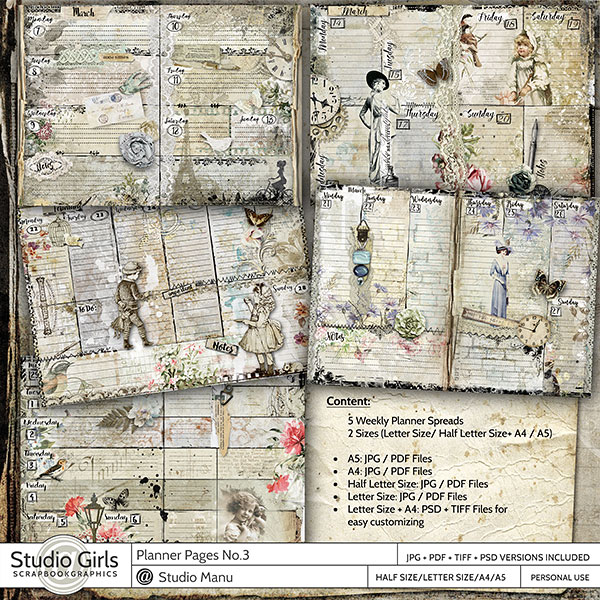 Again I've included 2 sizes.
My planner is A5 but I made the US letter size too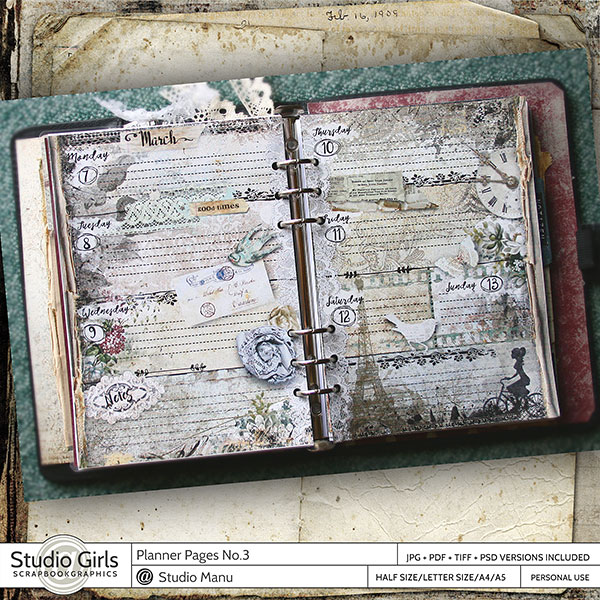 You can choose the size and also the format you want to download:
Tiff and PSD or JPG / PDF
With PSD and Tiff format you can customize your pages in your graphic program. Name of month, weekdays, dates comes on separate layers.
This way you can also make your week starts with Sunday, if you wish. You can choose for with month and week you want to use which page.
It's so easy and so fun.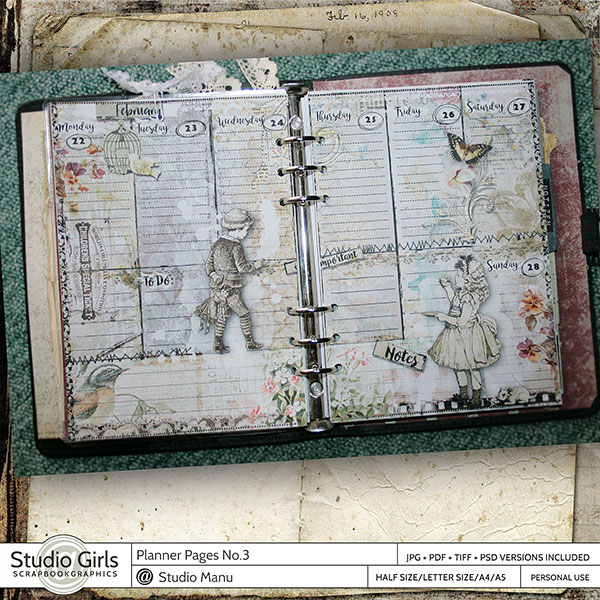 If you have no Graphic program or it doesn't support PSD or Tiff format you can just print the JPG files (or PDF) and add everything as you wish manually after printing.
Also so easy and fun!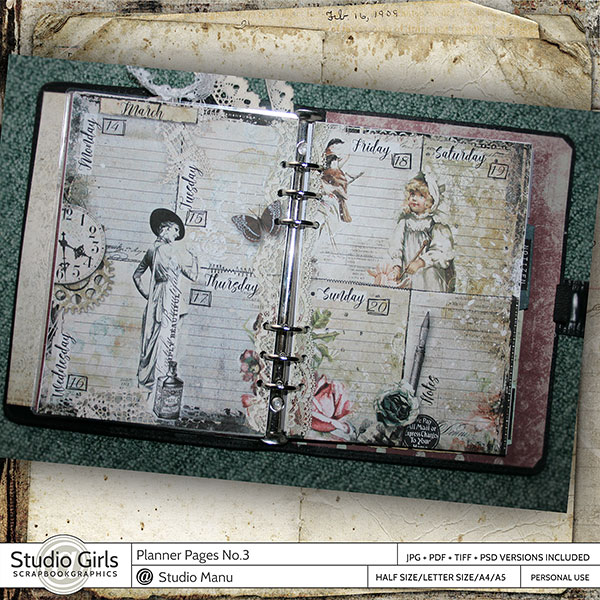 I also love using my planner not just for planning things but also to write down what everything happened on which day.
So at the end of the year, this is just an example, I know exactly which child on which day had a soccer tournament, the result, how the weather was.
A little photo beside and it's also a great year book.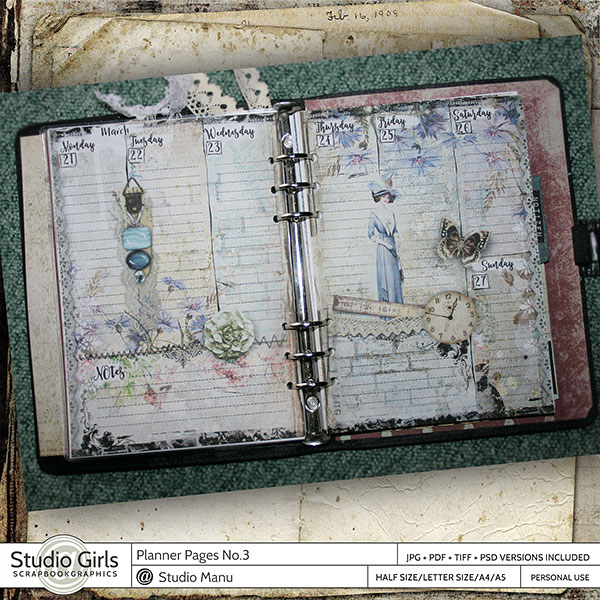 Get the Planner Pages no. 3 here at 44% off for a limited time only!
---
Newsletter Freebie
Yuki created this super beautiful and cute page with Book Of Memories.
Her shadow work is always so amazing: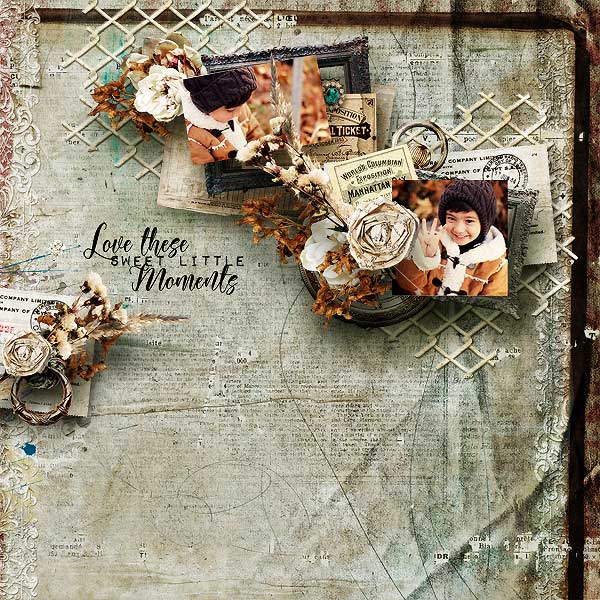 Get this wonderful Quick Page with the next newsletter for free:
Thank you so much, Yuki!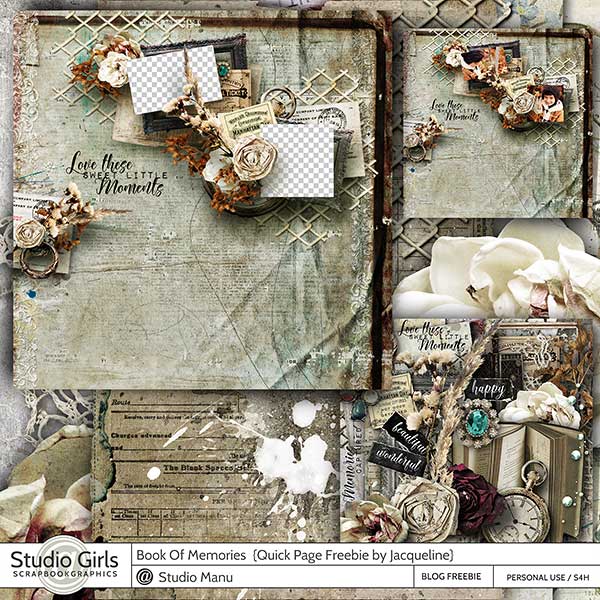 Blog Freebie
I just love this wonderful page by Jacqueline.
The cluster work in the background with this beautiful photo on top – Stunning!
And … do you see?
The colors fits perfect!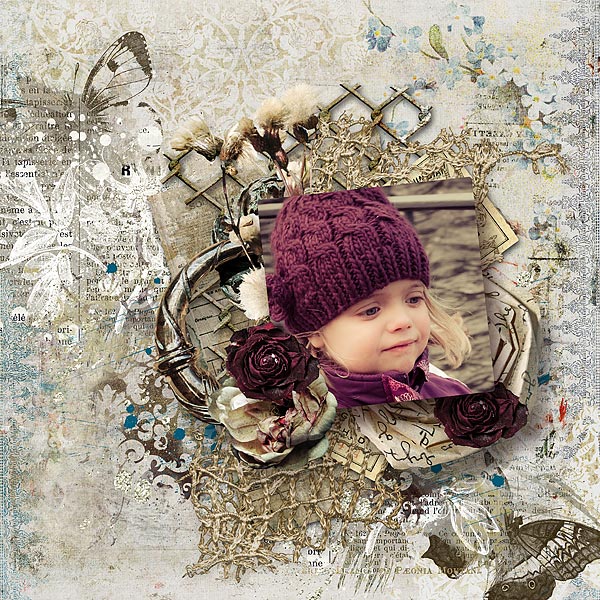 You can grab this beautiful Quick Page here right away,
thank you so very much, Jacqueline!
Please click the preview or the link below: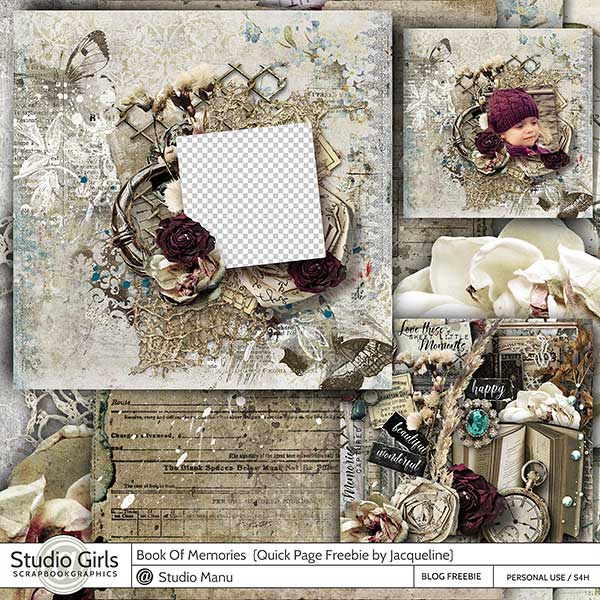 Thank you very much! Enjoy your week!