I'm finally back after a little Summer break 🙂
And also finally could finish a new Page Kit.
I love the colors in this kit. It has a touch of elegance but also that shabby and grunge touch.
So I called it: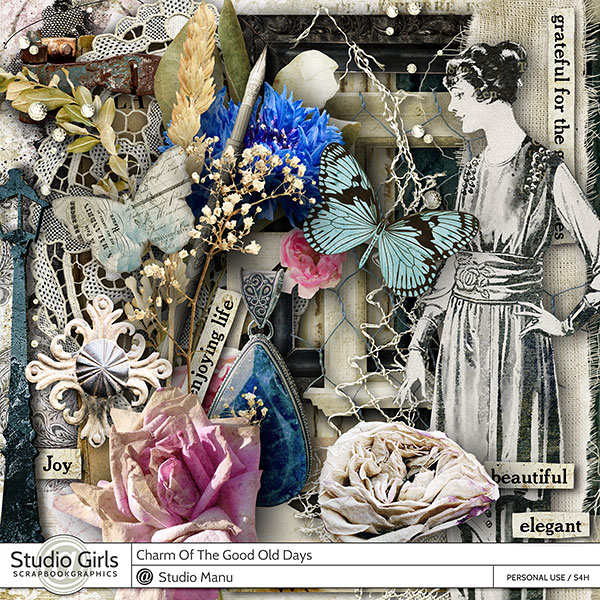 You'll get:  Branches, Cardboard, Dry Baby breath, Piece Of Fabric, Lace Doily, Tiny Roses, Pen, Grass, Old Paper, Charm, Dry Rose, Overlays, Frames, Street Lamp, Wire ….
Also included in the Page Kit are 7 Papers + 8 Extra Papers; modified versions of the originals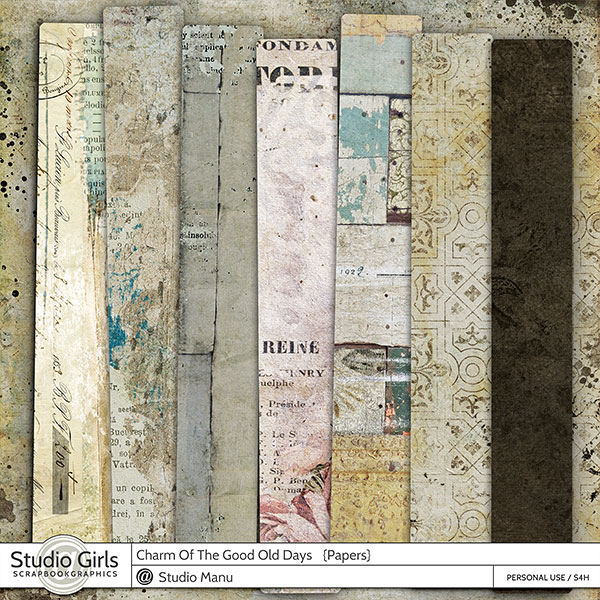 The Page kit is on Huge Intro Sale.
You save 56%
A big Thank you to m amazing Ct girls for creating these wonderful Inspiration Layouts.
As a Newsletter Subscriber you'll receive a wonderful Mini Kit Freebie which coordinates with the Charm Of The Good Old Days Page Kit.
Hope you like it.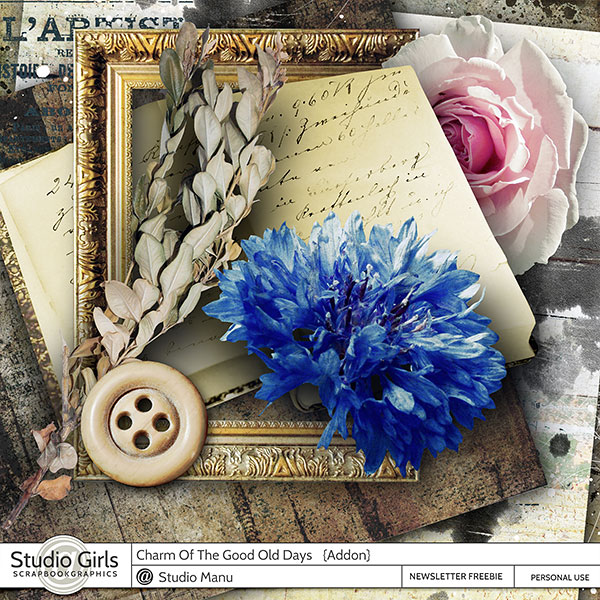 Cath created this amazing layout with the newpage kit.
Wow I love her style so much: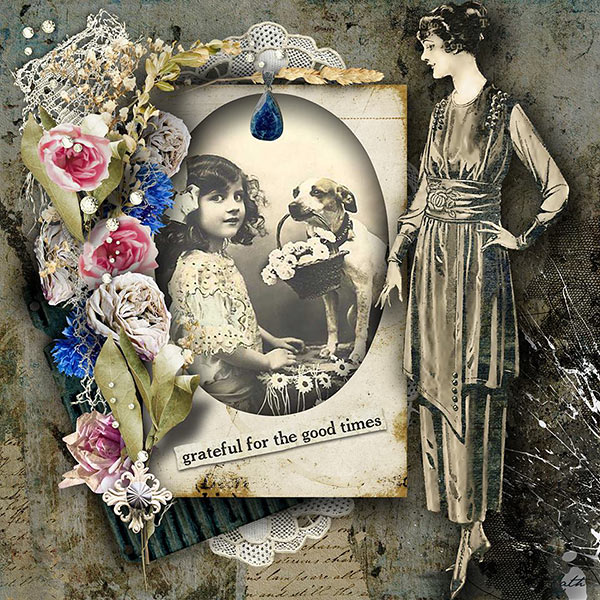 And she turned her layout into this beautiful Quick Page and wants me to offer it to you here on the blog.
Thank you so much Cath!
Please click the preview or the link below to download: