Just in time …. because my planner pages again came to an end, I have 5 new, fresh weeks for you.
I always enjoy, after printing and inserting the new weeks, browsing through the pages and I add the first appointments or anything that will come the next weeks. First day of school. Visit of my parents. Practice time for the boys …
So here they are: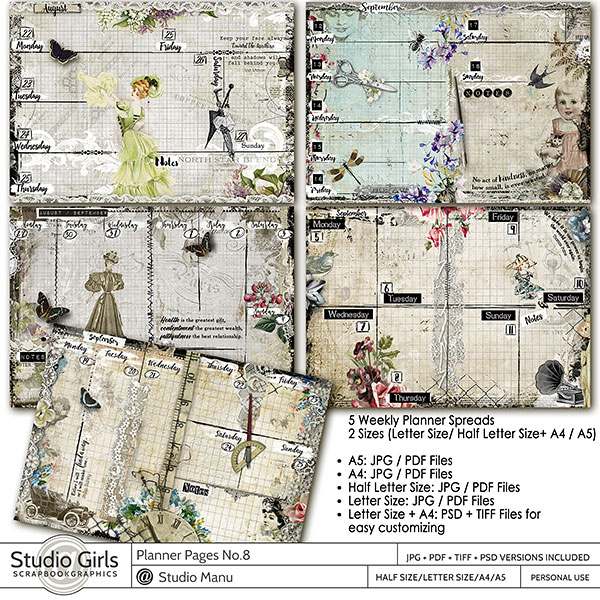 Each page is completely customizable to whatever week / month / year you wish.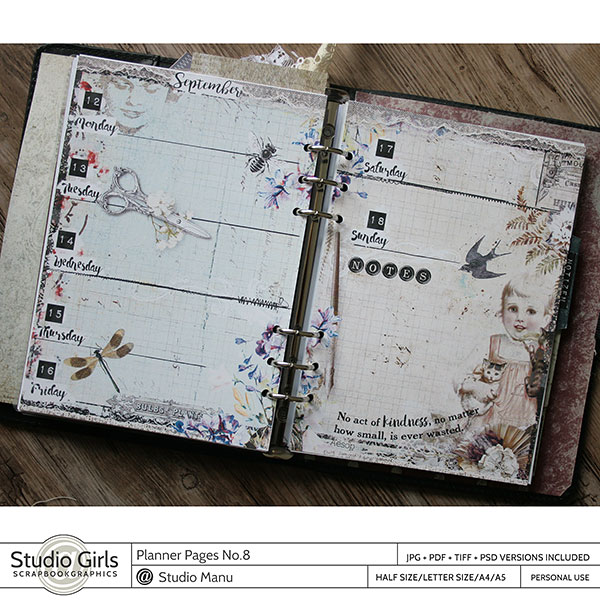 You can use these Planner Pages even if you have NO graphic program or software:
 Just print the PDF or JPG sheets and
insert the dates, weekdays and name of month manually after printing.
Then hole punch and add to your binder/organizer!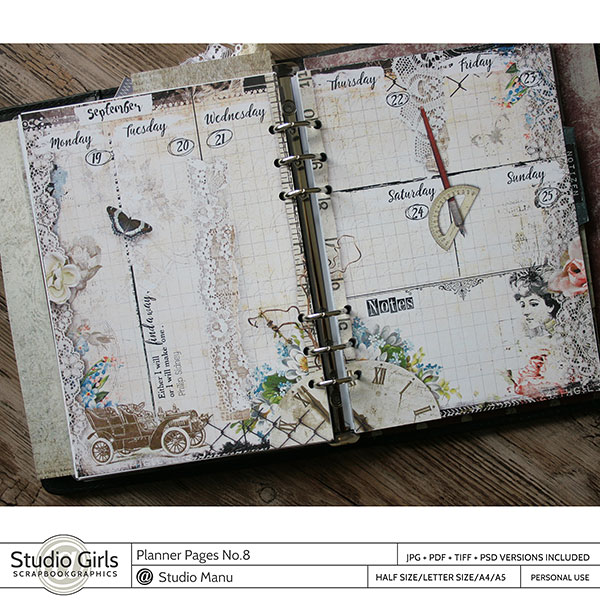 You also use these Planner Pages if you have a graphic program / software that doesn't support PSD or TIFF files:
Open the JPG sheet in your graphic program
add the dates, weekdays and name of month.
Then save and print!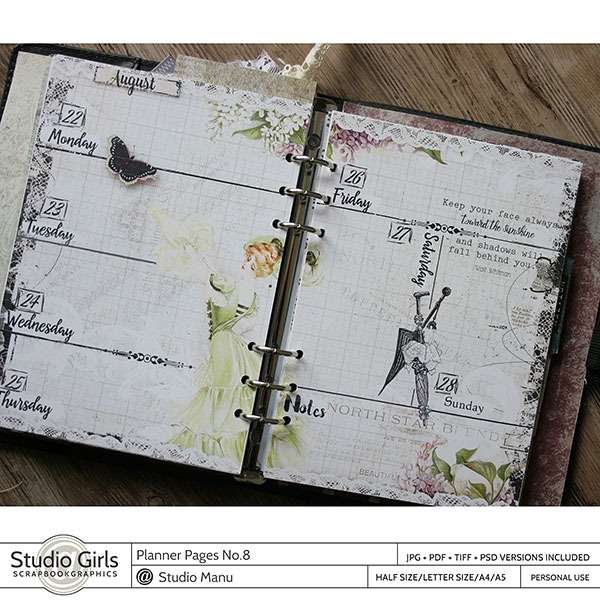 If your graphic software/program supports PSD and/or TIFF files:
Open the layered file. (PSD or TIFF)
Make the layers in the layers palette visible and
start customizing your page.
I've included everything, dates, name of month, weekdays but you can everything change to fit to your own needs. You even can change the weekdays, if your week starts with Sunday (for example).
Save as JPG or PDF and print and hole punch and done!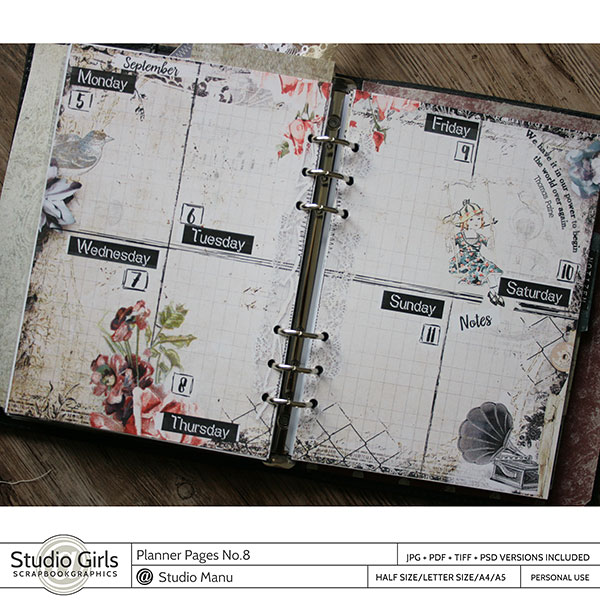 Included are 2 sizes:
Letter Size / Half Size (11 x 8,5 / 5,5 x 8,5)
A4 / A5 (2480 x 3508 px / 1748 x 2480 px)
(you can print the half pages separately or the full pages and then cut in half)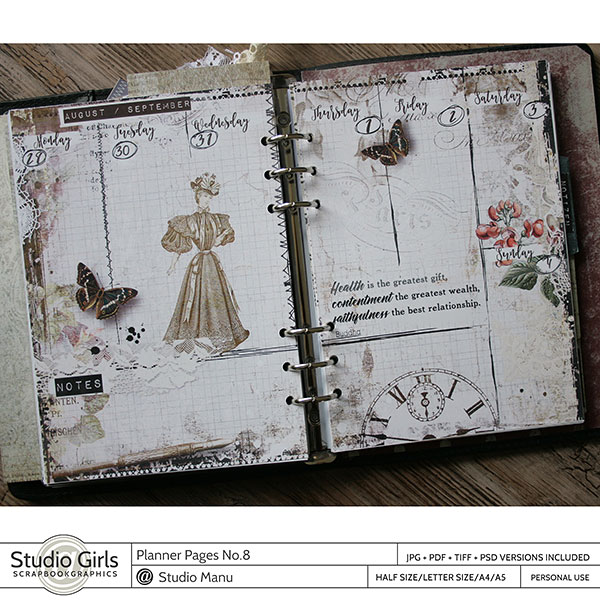 Each page comes as half page as well as full spread.
Included versions of each page:
PDF, JPG, PSD, TIFF
(PSD + TIFF Versions have the full sheet, half sheet, weekdays, dates and month on separate layers)
44% off on intro sale
___________________________________________________
The Moment Delight Page Kit you know already.
Today I released these beautiful and unique coordinating Quick Pages: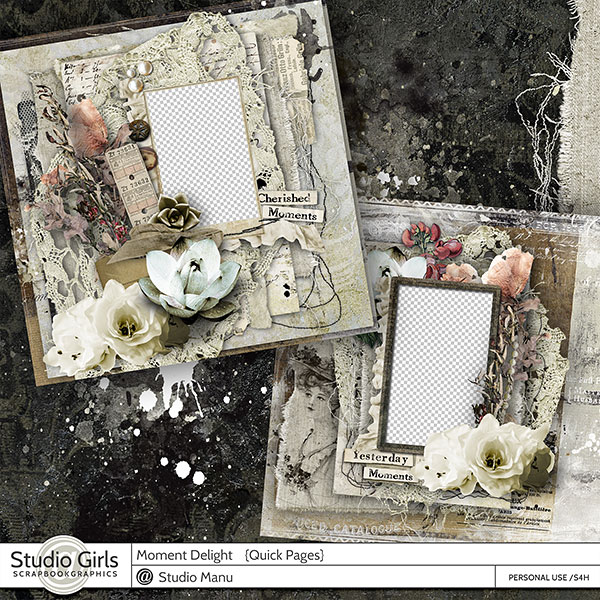 They are 50% off on intro sale!
Quick and Simple; ready to use: Just add your photos and/or journaling and you're done!
2 Quick Pages included, 12×12 (3600 x 3600 px), individual .png files!
If you wondered a bit about the quietness lately, here are a few impressions.
This is our youngest (I can't say any longer: our little one, just because he isn't little anymore).
We were in Croatia for 2 weeks and enjoyed our family time. The weather was wonderful, there isn't anything to complain.
That was real Summer, not that what we had in Germany.
The kids enjoyed swimming and playing in the ocean and fishing of course: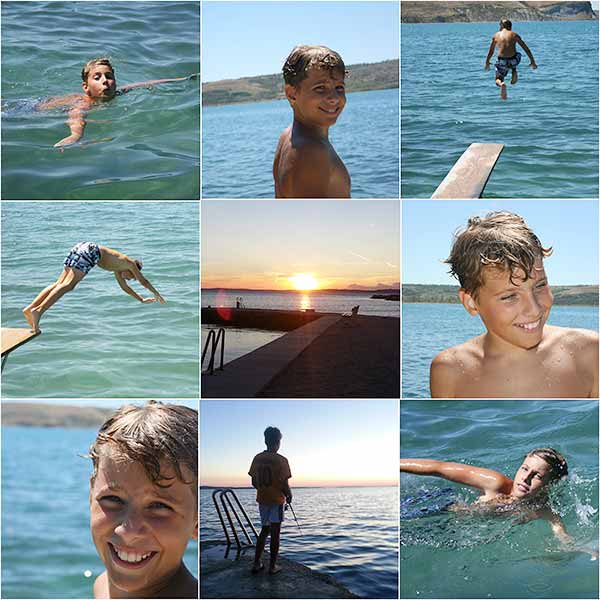 There are still 2 weeks of school break here in our area of Germany. And it seems that finally here the Summer will arrive this week and (oh wonder) stay for a while. Better late than never 🙂
Today I have for you a Frame Cluster Freebie created with the Moment Delight Page Kit.
You can grab it here right away on the blog. Just click the preview or the link below to start download: