So Christmas is coming closer and closer and we are already in Christmas Cheer.
I am almost done with Christmas shopping.
At least I thought so but our Nick decides back and forth and add things to and removes things from his wish list again and again. Not sure if he knows that when he removes things that it is  too late anyway because it's already here.
So my new collection is called Christmas Cheer and really I love how this one turned out.
Here is the Kit: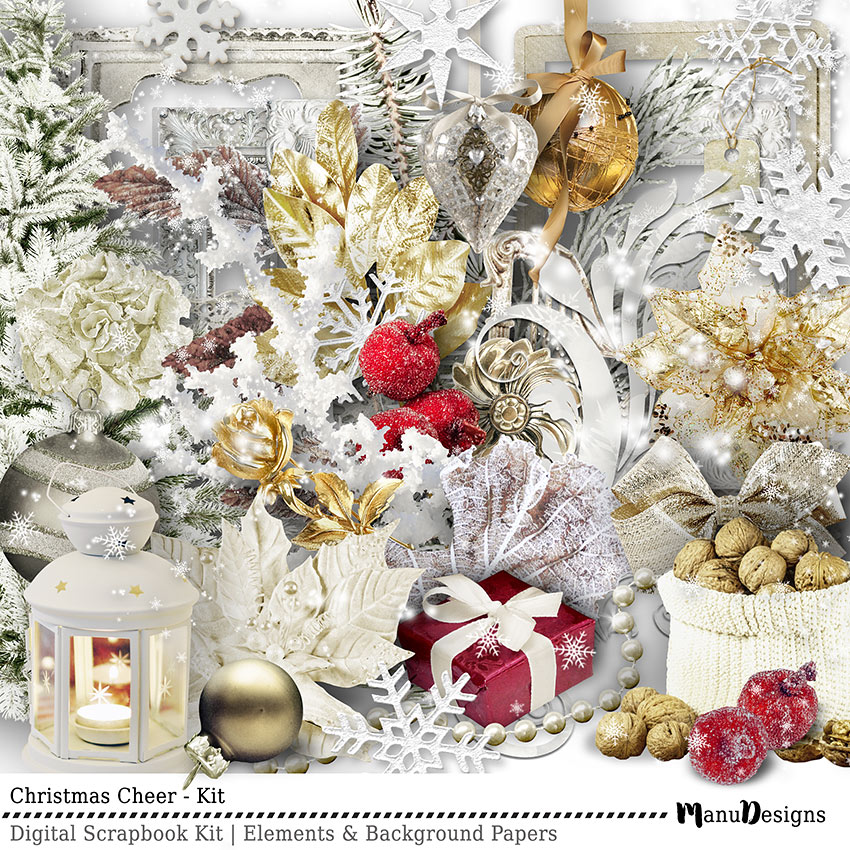 It has a wonderful soft ans white and light look with red and gold pieces in contrast.
I also love all the pages my Creative Team sent to me.
Here are the Papers: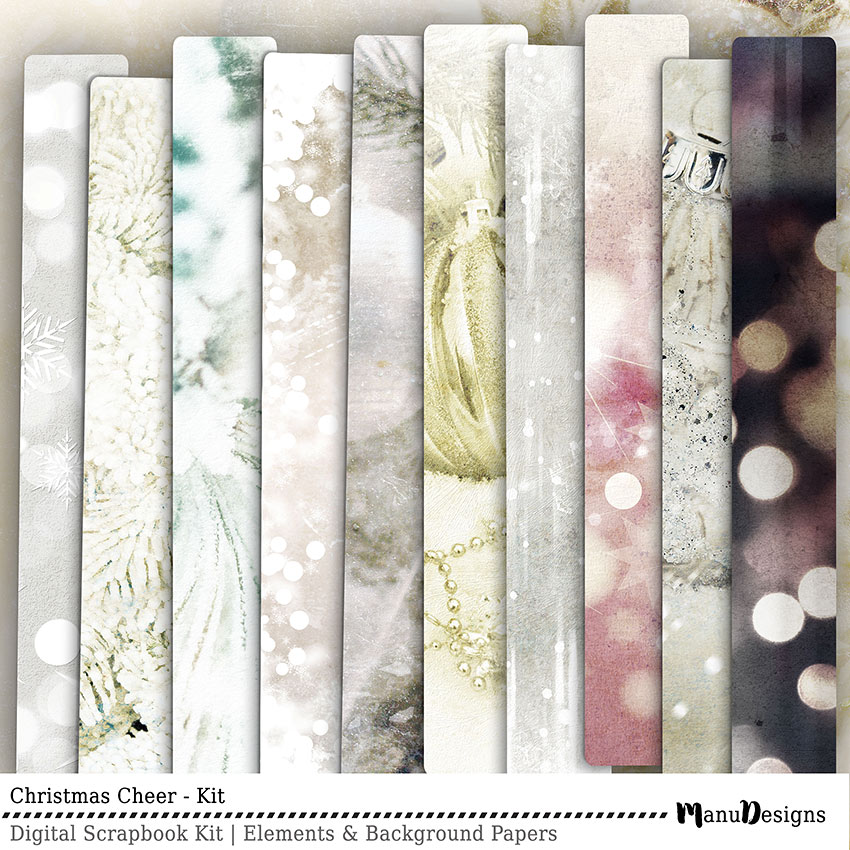 Included 10 Background papers + 10 extra papers, you can see them all in the previews below: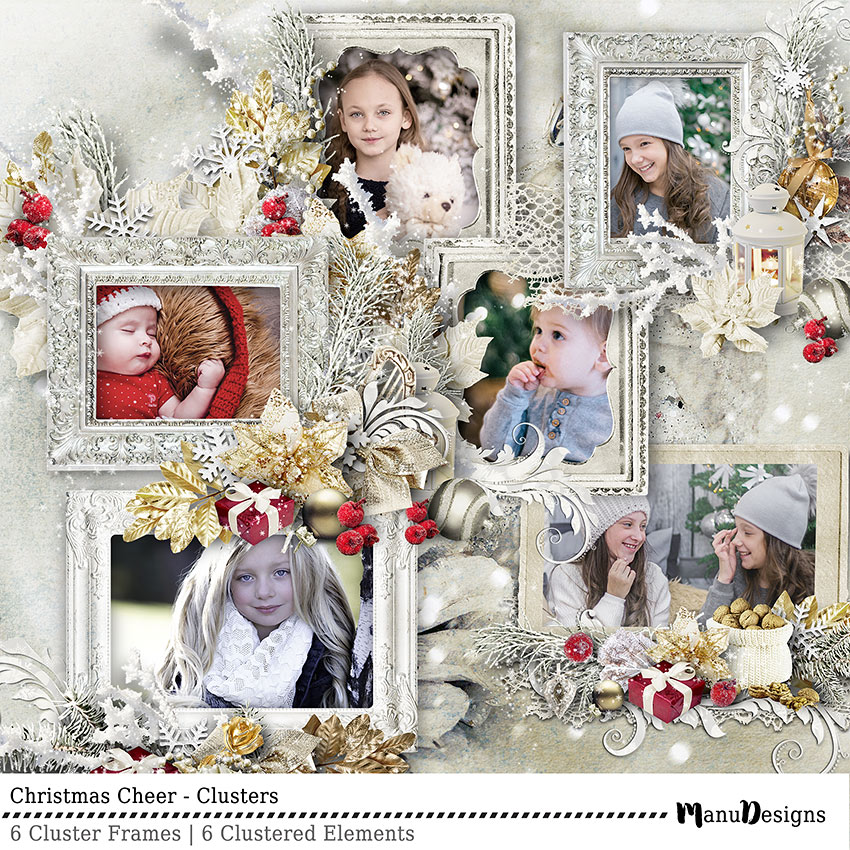 A set of 6 Clustered Elements made with the *Oh Holy Night* Page Kit. Ready for you to use.
Shadows already added.
6 Clusters come without frame and 6 Clusters come with already frame added.
So for your own creativity and needs you can choose your own frames or use the finished Frame Clusters.
Sample Layout: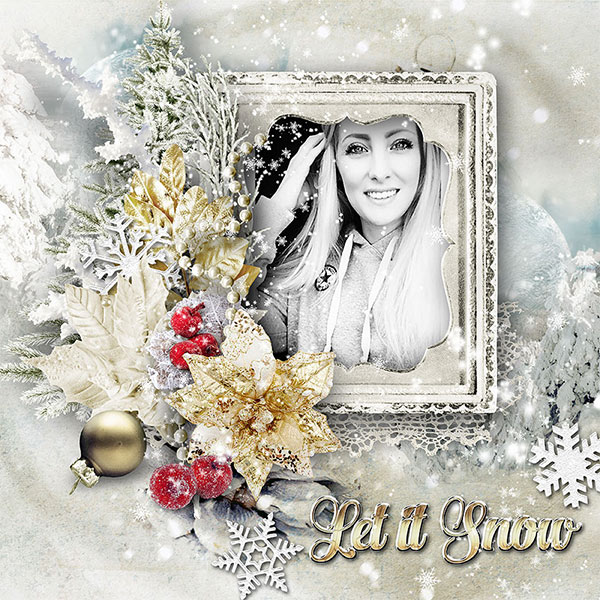 Preview of the Clusters without Frames: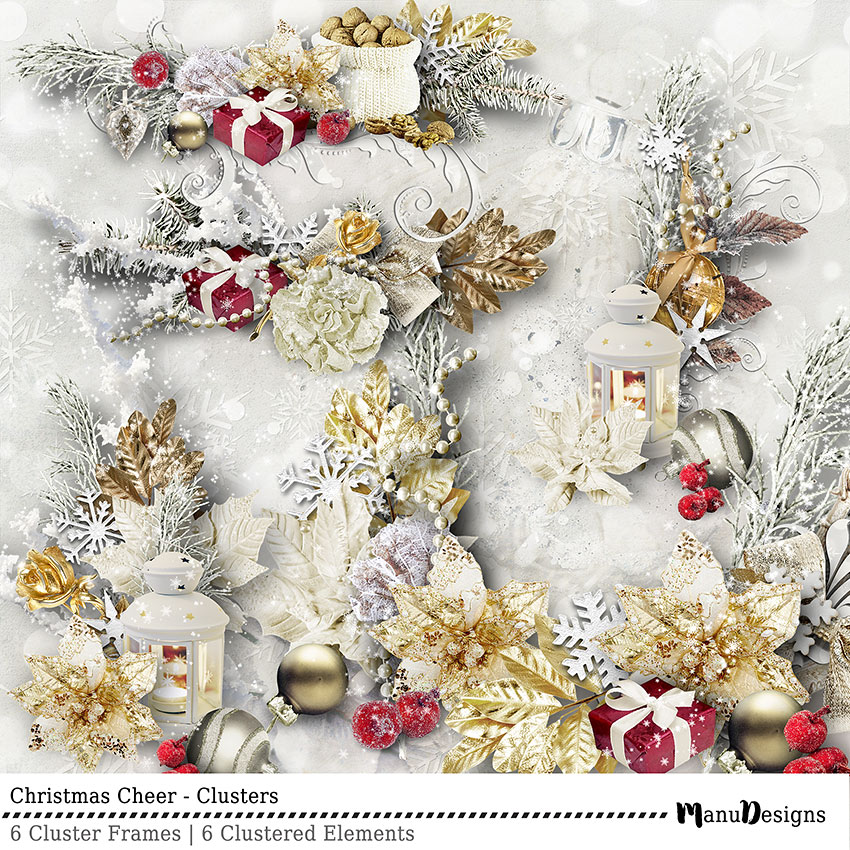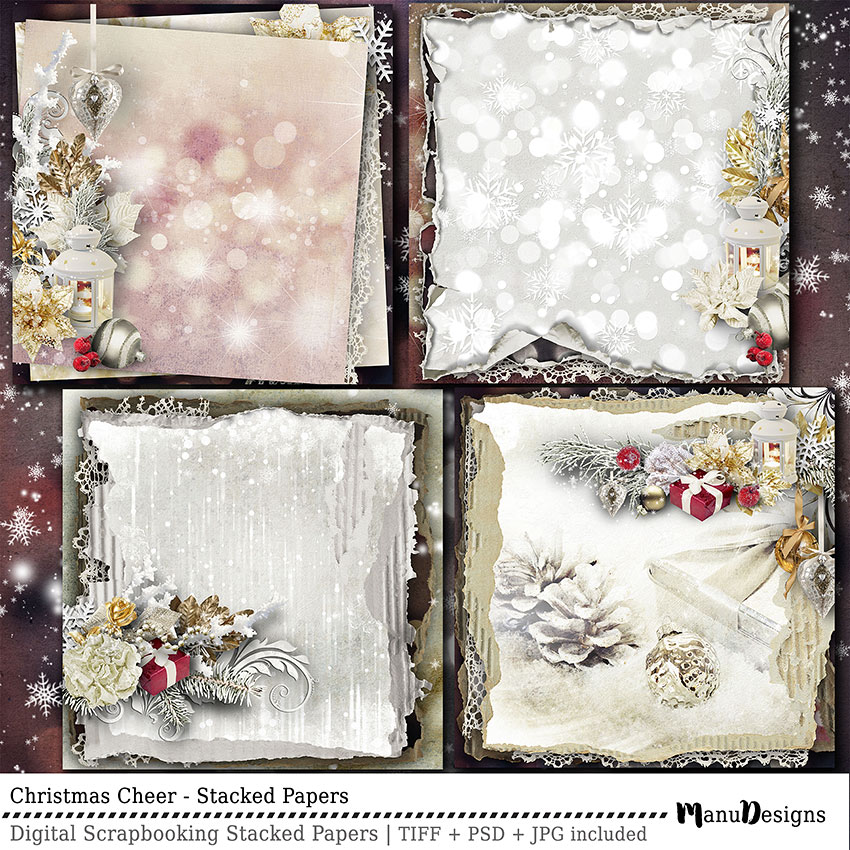 This set contains 4 stacked papers
Included are flattened .jpg files and .psd files as well as .tiff files.
Sample Page: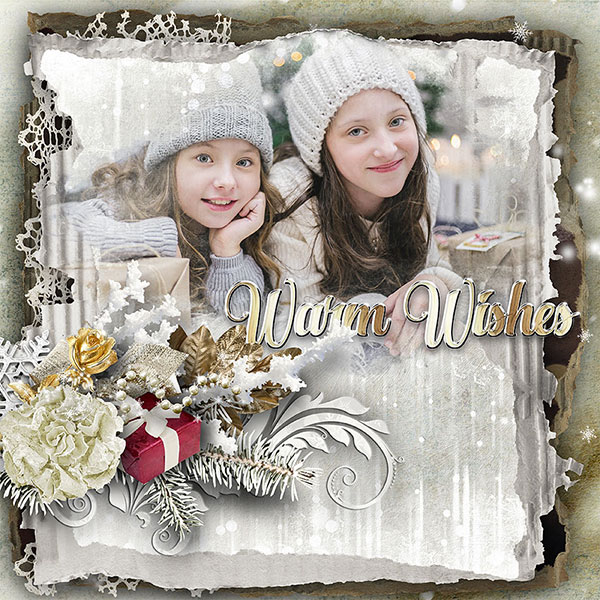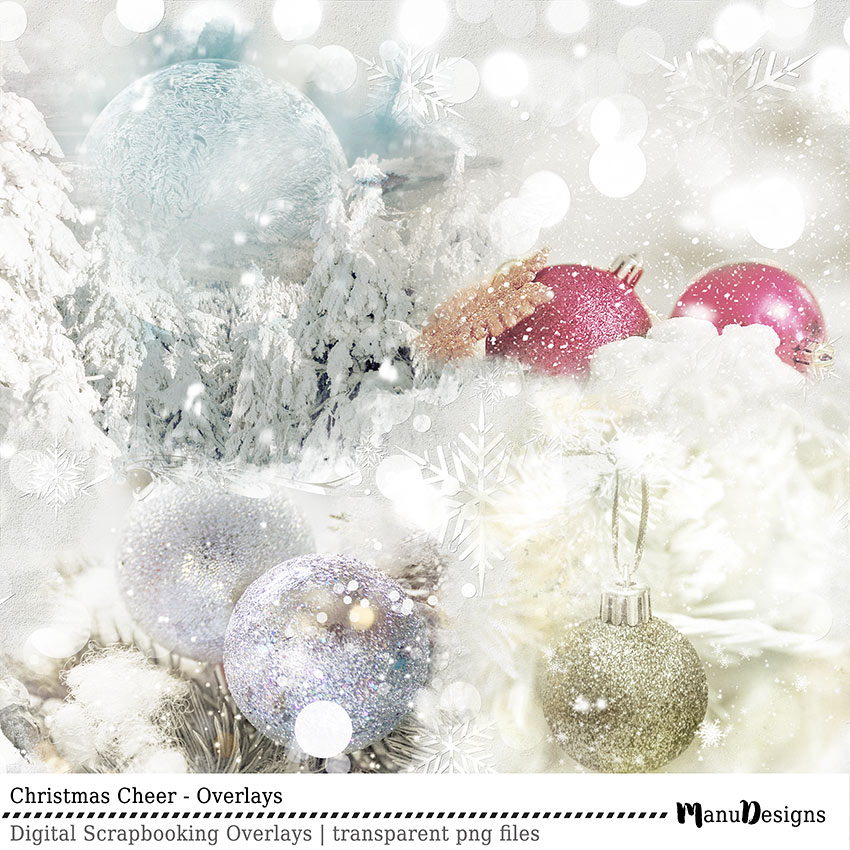 Included here are 4 Overlays, saved separately in png files with transparent background.
They look really beautiful when you lay them over your background papers.
Here is a Sample Page: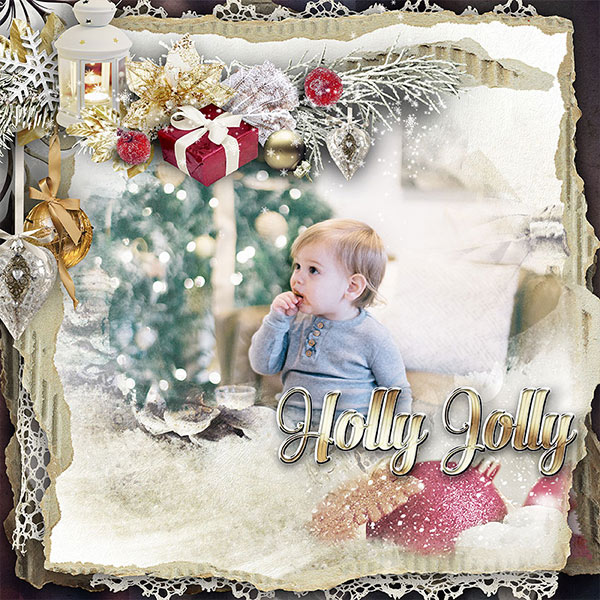 Here is everything included (Kit, Stacked Papers, Clusters, Overlays) at a Huge Discount.
Save 50% on the complete collection: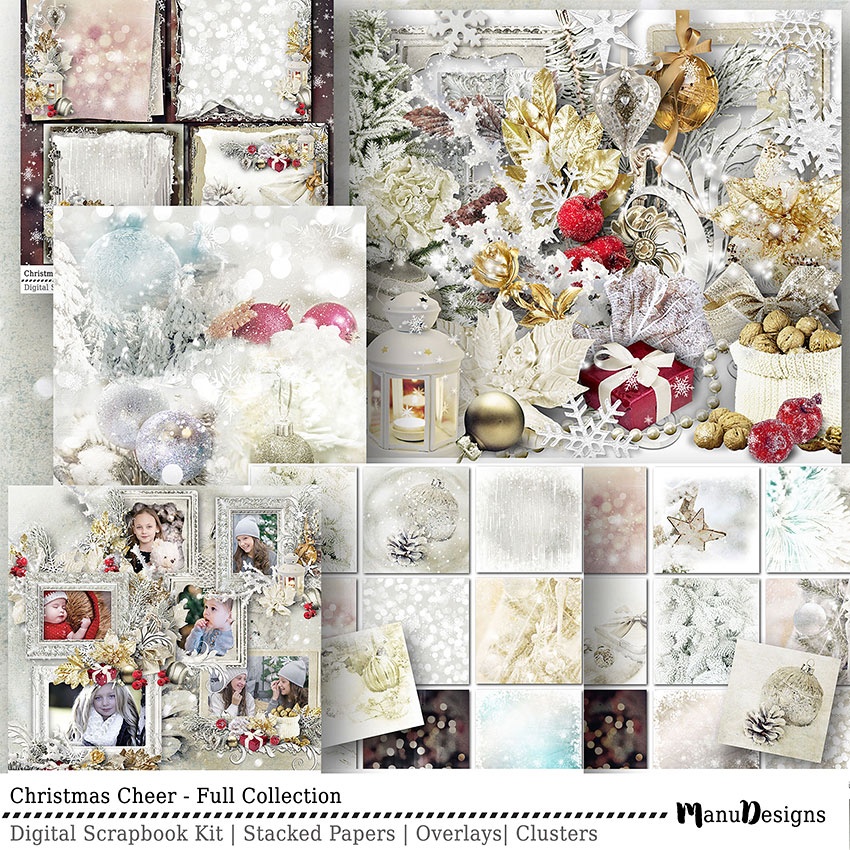 And I had to make a set of Word Art coordinating with the Collection.
These word art have an amazing sparkling and shining gold shimmering look.
The word art is separately available and not included in the collection.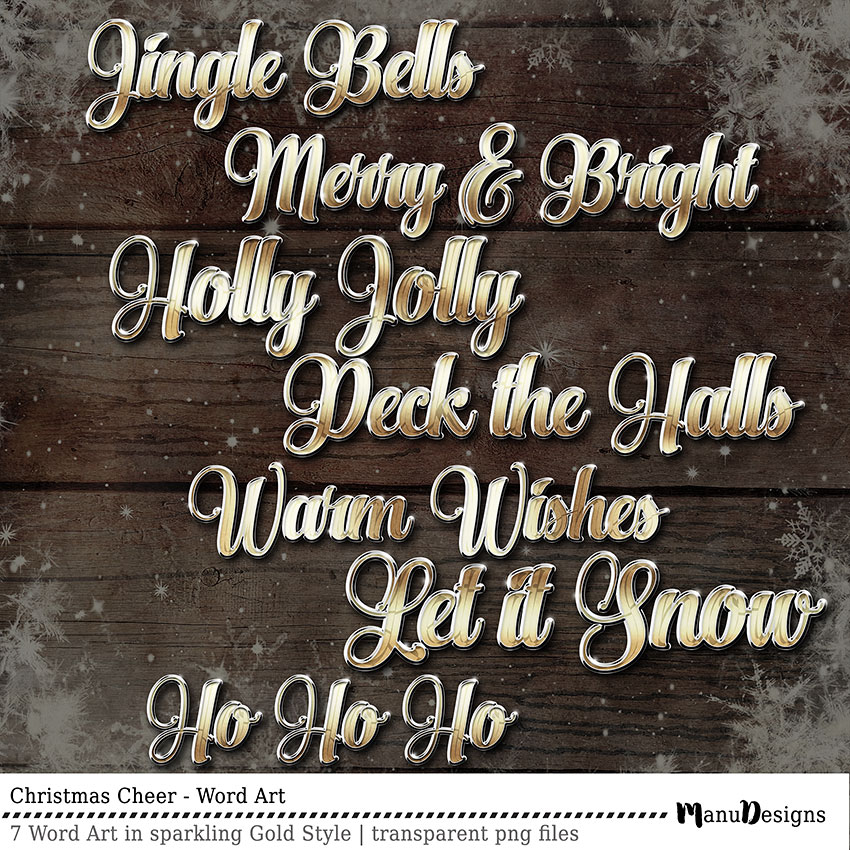 Here is a zoom of the word art: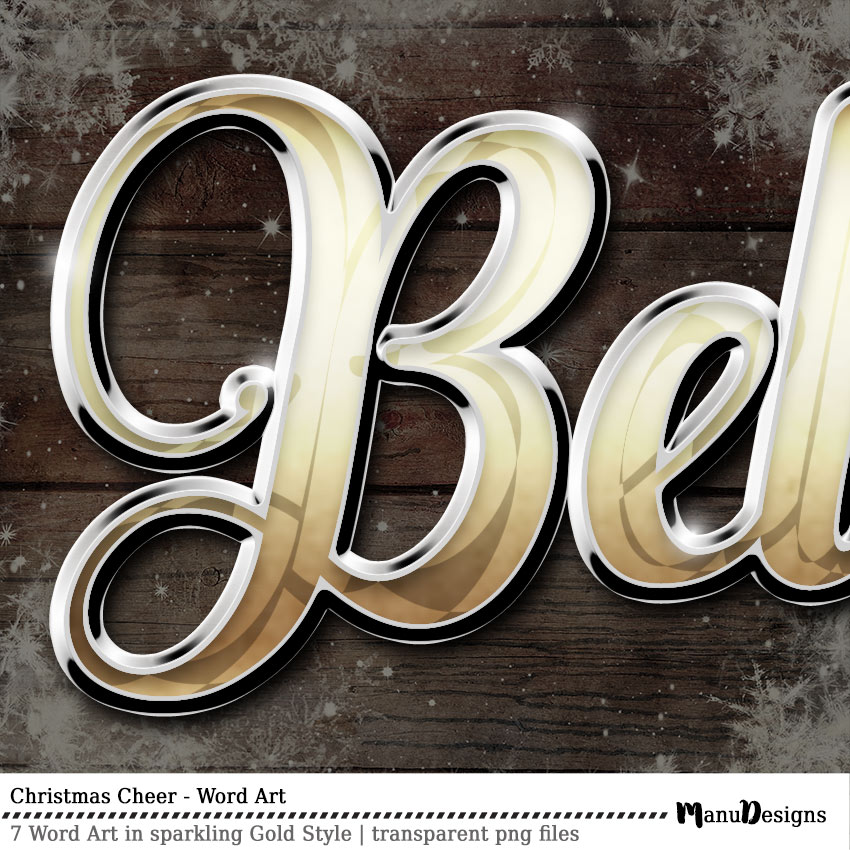 Inspiration
My CT girlies did an amazing job with the collection:
Newsletter Freebie
So here is what will be sent out later today coming with the newsletter to all subscribers.
I hope you like it: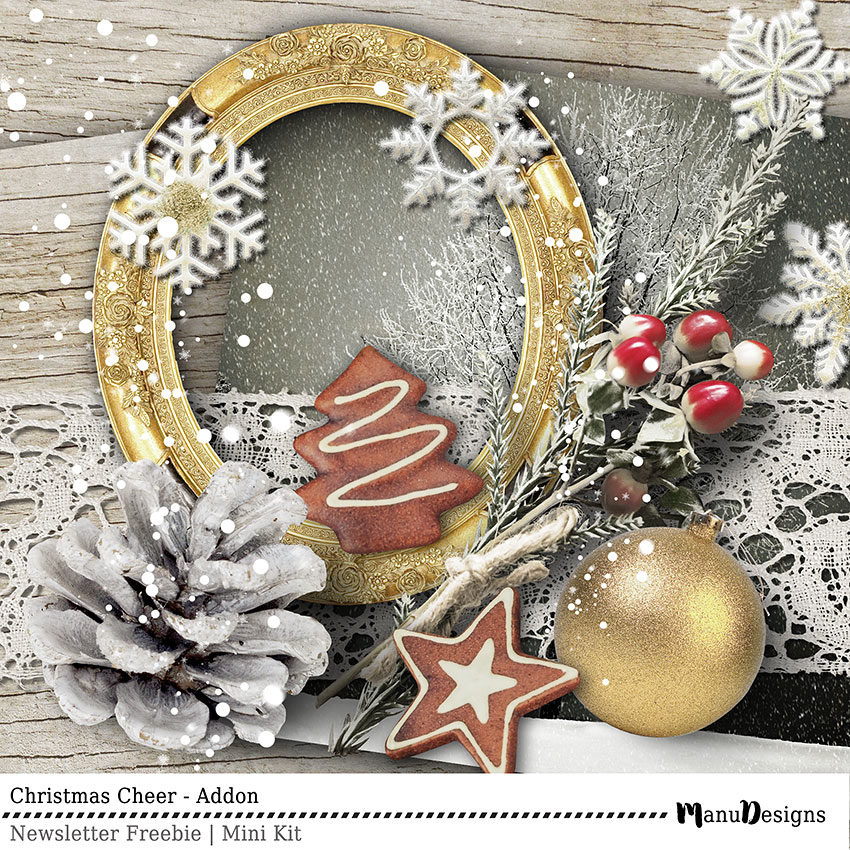 Blog Freebie
And here comes another freebie which you can grab right away.
Look at this stunning layout Cath created.
She did an amazing job on her layout. Love that sweet cat on the photo.
She again made it as a gift for you, thank you so very much, Cath!
Please click the preview or the link below to download: