Here are some more of those beautiful Inspiration Pages created by my fantastic CT Girls:
The complete Vintage Christmas 5 Collection is on HUGE intro sale – Today last Chance!
That's such a super beautiful page created by Jacqueline!
I absolutely love the composition here and this darling photo of her daughter!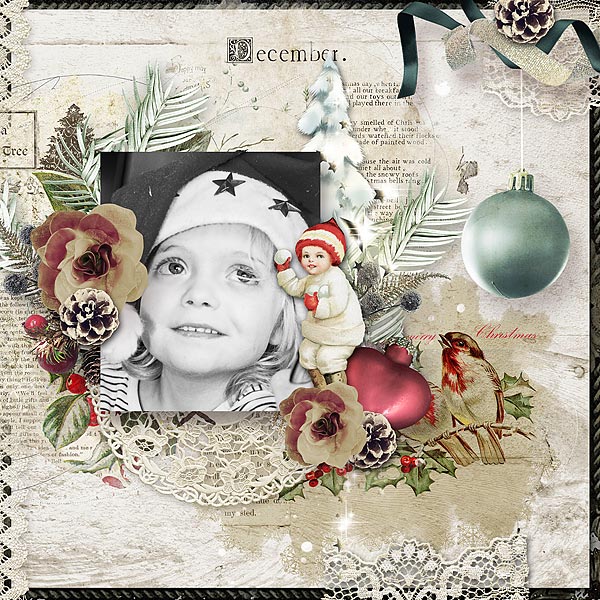 You will get today a Freebie Quick Page of Layout exclusively through the newsletter!
Thank you so much, Jacqueline!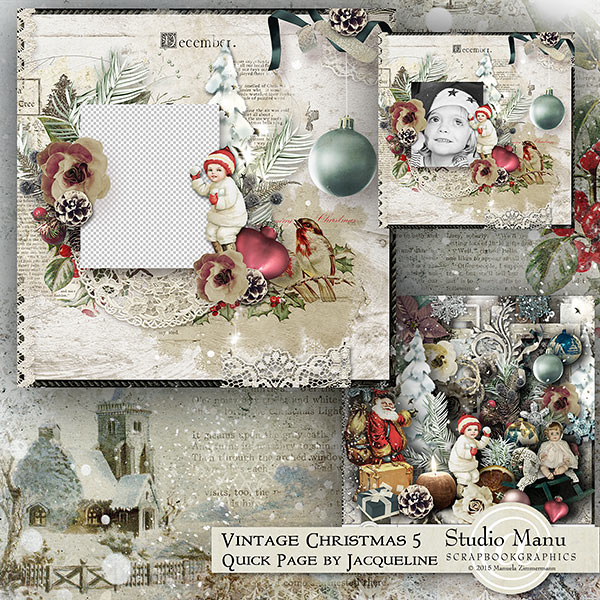 And here comes today's Blog Freebie.
I always love Yuki's Pages and this one is no exception.
The shadows are just amazing and look at those cute photos.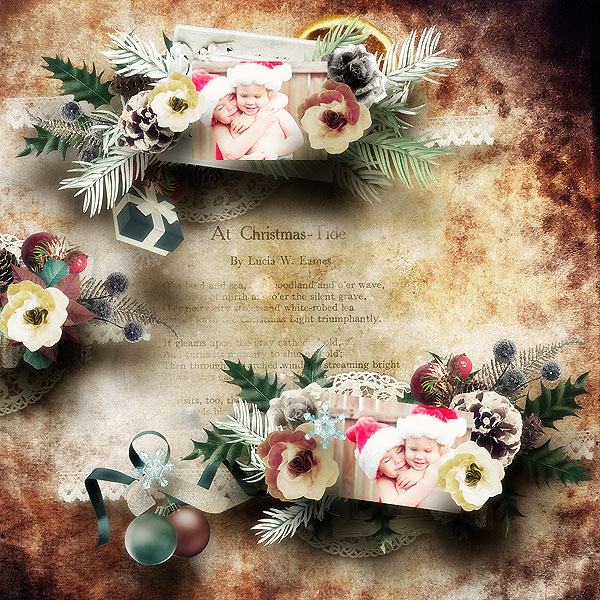 You can download here right away a Quick Page of her layout.
Thank you so much to Yuki!
Please click the preview or the link below: