Finally the Winter arrived here in Germany too, finally fun for the kids.
They waited for it for so long now.
And right in time there comes this new Winter Collection: Flurrious Fun
I love creating Winter Kits so much and each year I can't wait till it's finally time and I can start.
Okay … here it is: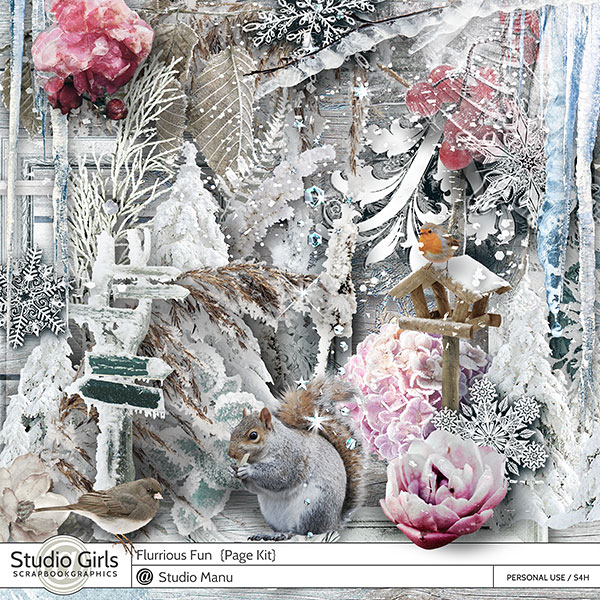 You'll get:  Berries, Birdies, Birdhouse, Branches, Flowers, Conifer Branch, Icicles, Overlays, Snow, Reed, Snowflakes, Trees, Squirrel, Flourish, Fern Frames of course, Leafs, Lace Doily …. everything comes in beautiful wintry, snowy, icy look ….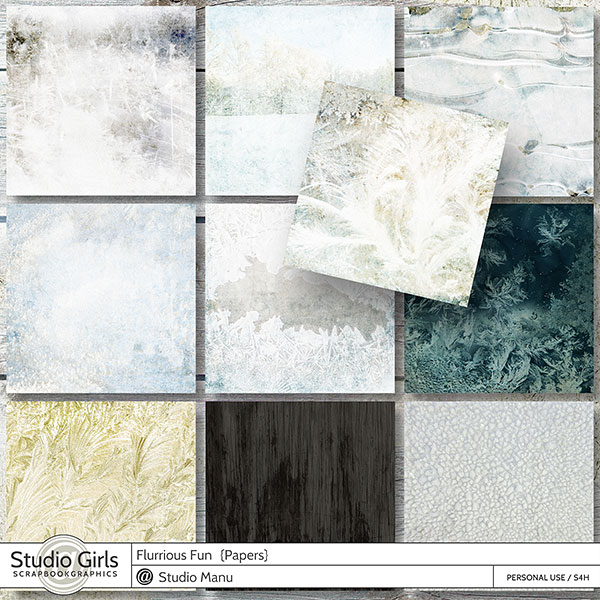 Included in the Page Kit are 10 beautiful Winter Background Papers + 10 additional Papers (these are modified versions of the originals)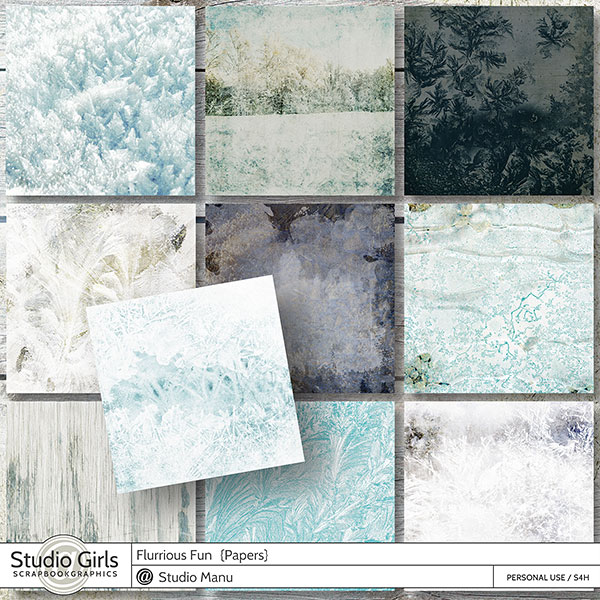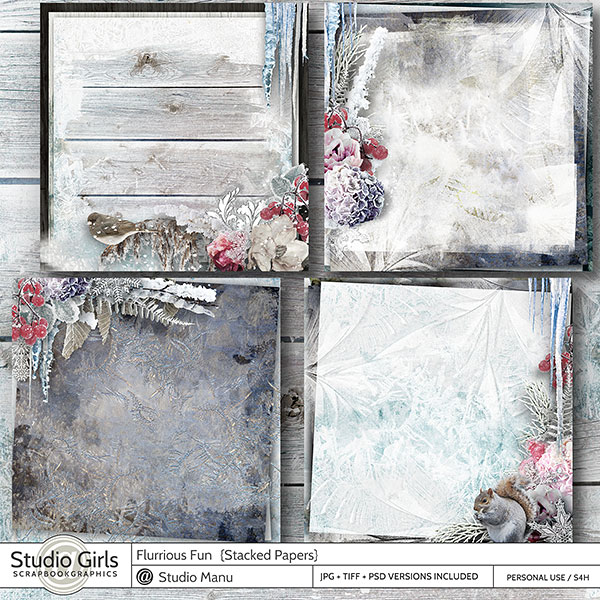 Included in this set are 4 Stacked Papers.
They comes in .jpg file format as well as .tiff and .psd format with the elements and backgrounds on separate layers.
Mix and match them with each other as you wish, endless possibilities for beautiful Winter pages.
Sample Layout: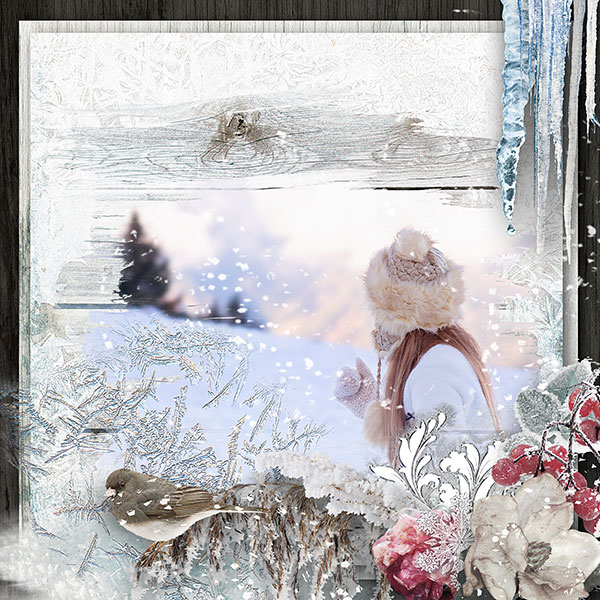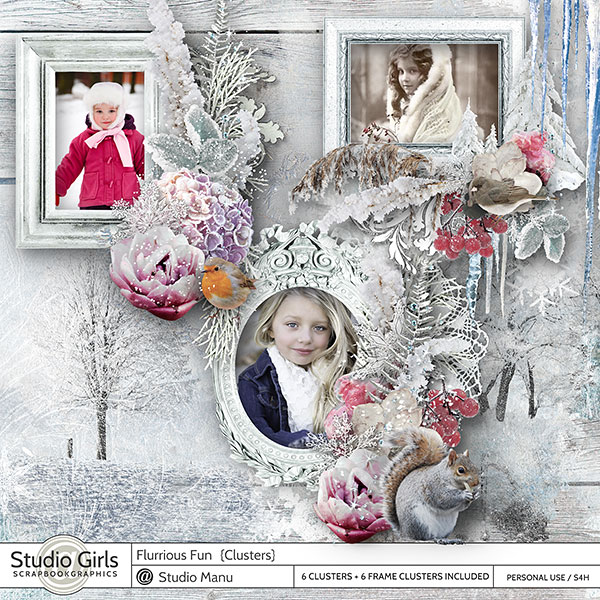 Included here are 6 Frame Clusters and 6 Clusters.
Saved separately in .png file format, already shadowed. Make wonderful pages in no time.
Photos on the preview are not included in download, these are just for preview purposes.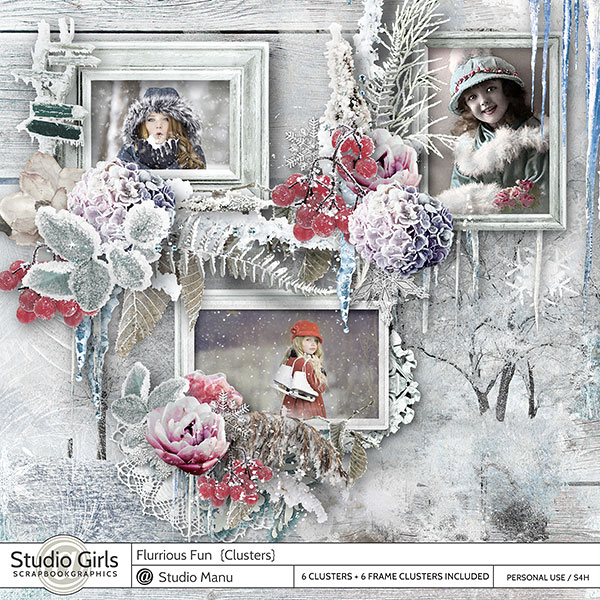 .  . Here is the preview without the frames.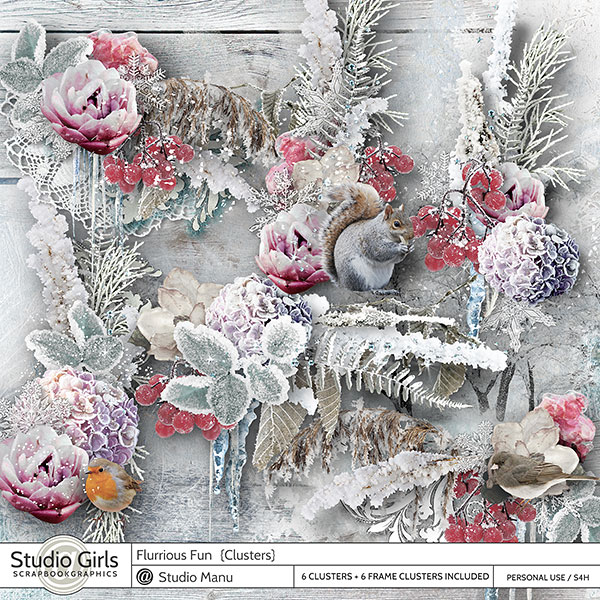 Sample Layout: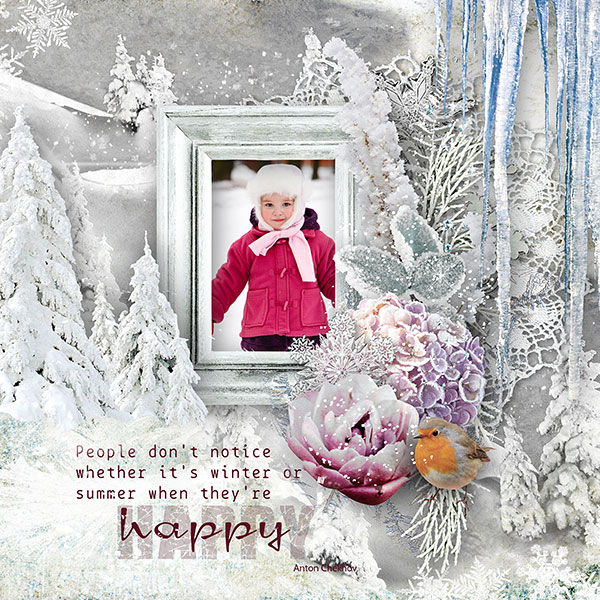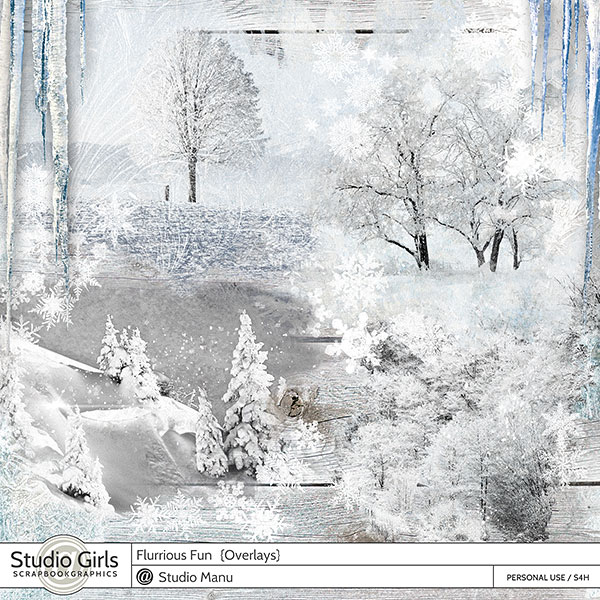 That's such an awesome Set  of  Overlazs. You'll get 4 overlays separately saved in PNG File format.
Lay them directly on your background papers.
use the blend mode to make them fit to your page or use them as is.
Sample Layout: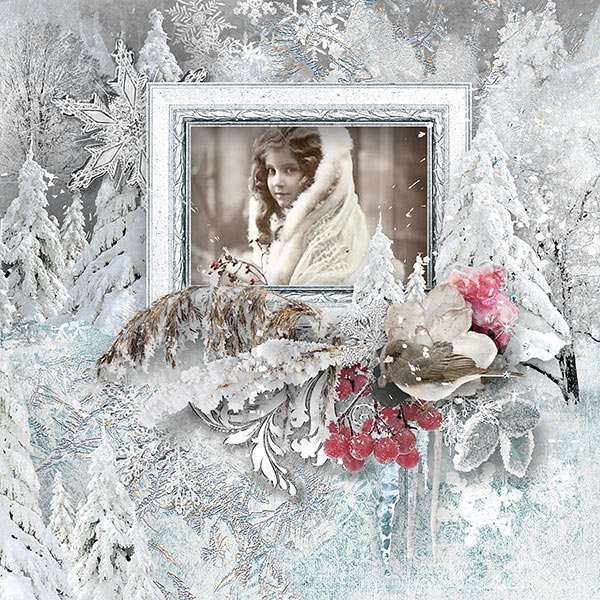 An of course there is the full collection with HUGE Savings.
The Bundle is 50% off limited time intro sale!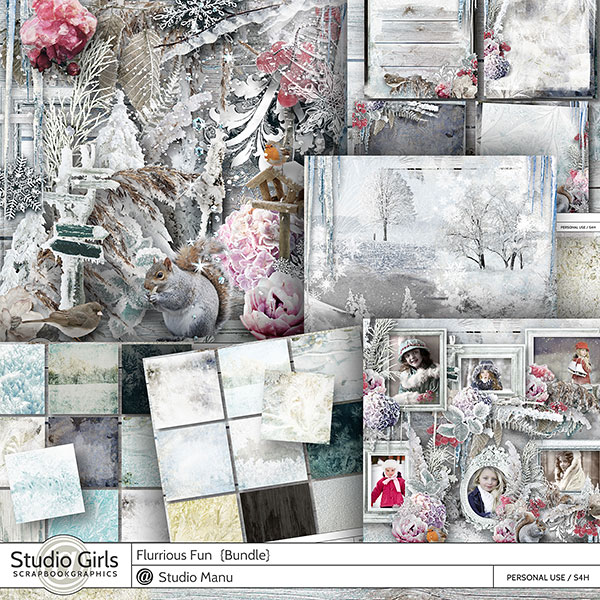 You can see the complete Collection here:
Oh my … I can tell you, the Girls did an amazing job on their pages, I love each and every page so much:
Of course, this time too all Newsletter Subscribers will receive a little Gift.
There is a beautiful Mini Kit Freebie almost on the way to your inboxes: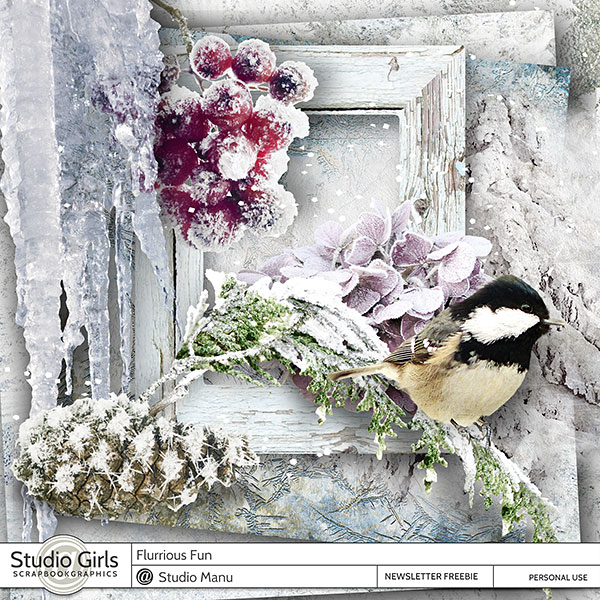 Please take a look at this fantastic page Yuki created, isn't it so super cute?
I love all the little clusters she created and placed here and there, amazing!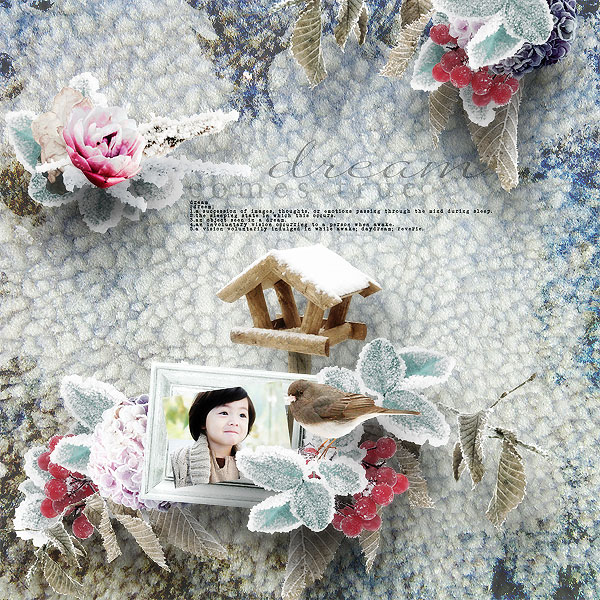 And, I guess you already guess …. there is a Quick Page for you created by the amazing Yuki!
Please click the preview or the link below to download.
Thank you so much, Yuki!