I'm a bit sentimental right now.
Our youngest son Nick was 10 years yesterday.
Yesterday I remembered at the day of birth a lot and every little step he made.
It was such a fun, happy time. Of course it still is and we still enjoy every little step – but I always wonder where the time is.
I mean 10 years. It feels as it was just yesterday as he was laying in the buggy.
10 years later he is happy playing soccer in a team. Going with bicycle to his friends – alone.
I had to scrap a page with pictures of his birth and today. Something like Then And Now.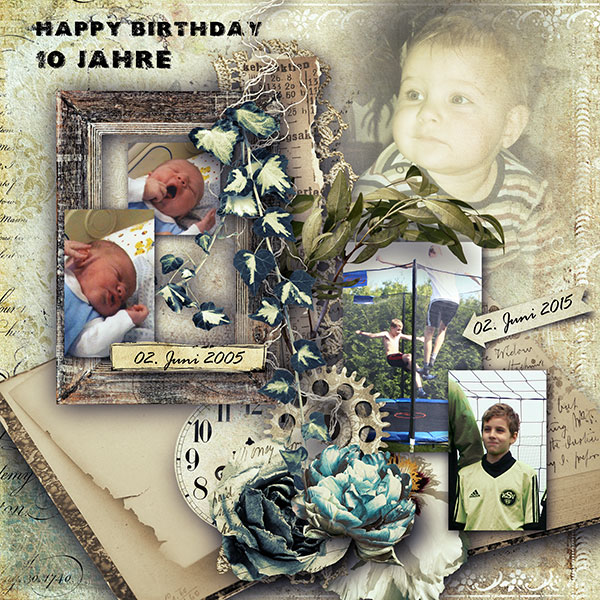 Yesterday he got a BIG trampoline for the garden and he really was so happy in the morning as we opened the shutter
and he saw it. As he came back from school the entire afternoon he was jumping with his big brother (It is also so much fun for
teenage kids – and me – lol). His Grandma was here for coffee time, kids party will be on Saturday.
And something I found on my HD yesterday, a video I made of his firsts crawl attempt.
I watched it yesterday and it brought me really to tears, can you believe?
Have a super fantastic week – we have a lot of sun and it is really hot outside.
Love the Summer so much.