I am asking myself – if we have International Scrapbook Day already – that means it is May already, so half of the new year is almost over?! Is it true? Hard to believe, but yes:

Happy International Scrapbook Day!
Let's start today with $1, $2, $3 Deals –> and it is really one day only on Friday
This is crazy! So many goodies on sale!
Check out the categories: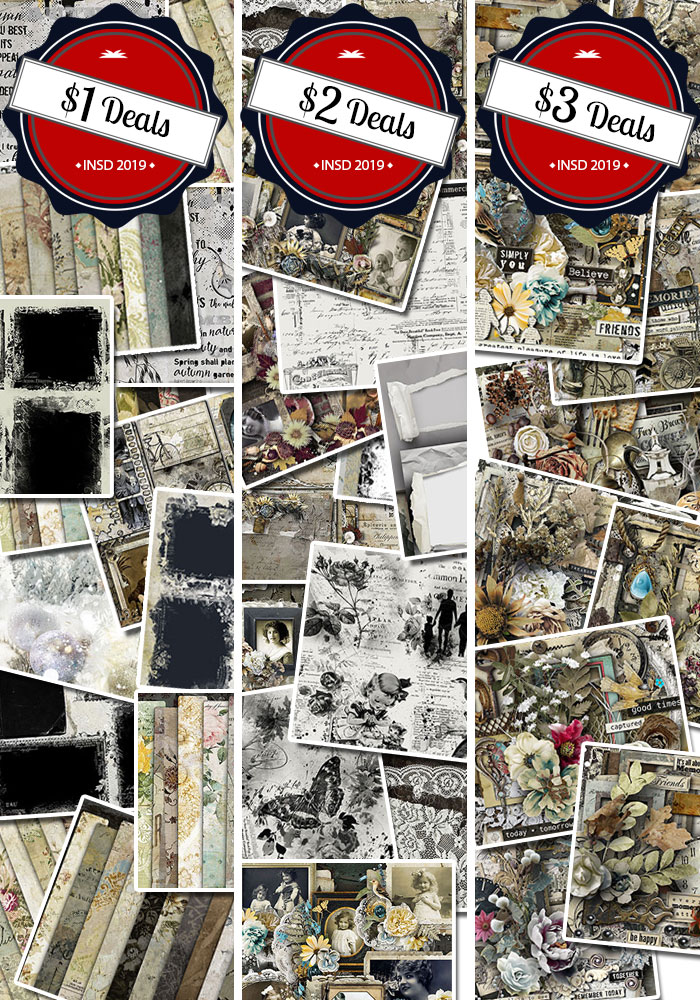 Remember, these dollar deals are FRIDAY ONLY!
---

The 40% off storewide sale!
The 40% off storewide sale runs Saturday and Sunday only!

---

Reminder!
While you there, just in case you haven't seen yet – or you have seen but forgot about it 🙂
You know, those things can happen (I am only talking about myself, of course)
Our price: $15.99
Market price: $239.51
Save 93%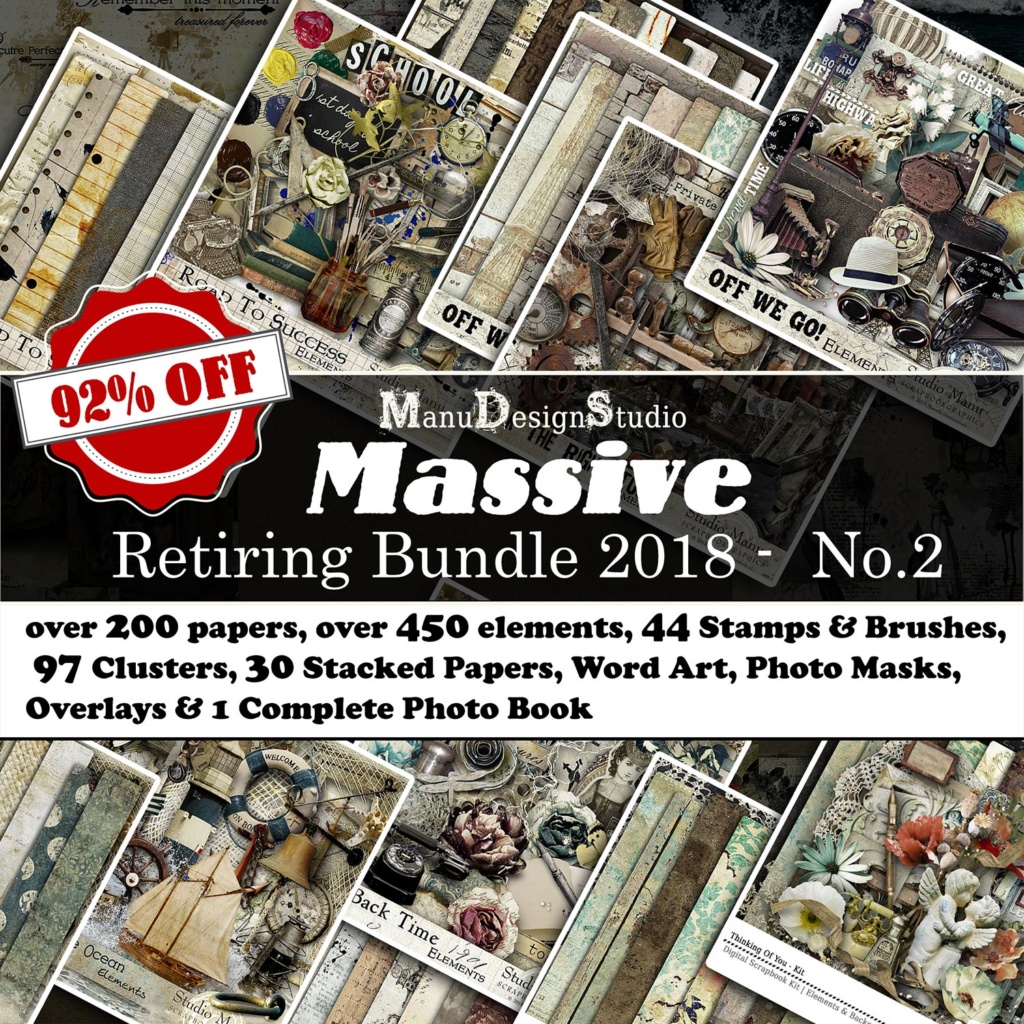 Total Content:
• 474 unique Elements
• 202 Papers
• 97 Clusters
• 4 Quick Pages
• 10 Photo Masks
• 44 Stamps | Brushes (png + abr)
• 30 Stacked Papers (layered TIFF, PSD and Flattened JPG)
• 13 Overlays
• 16 Word Art
• 1 Photo book (30 single Quick Pages + 2 Cover pages, png files)
---

Blog Freebie
So here is a new Blog Freebie for you today.
But first you have to take a look at this absolutely stunning page Petra created.
She used Flight Of Time that comes with the Huge Bundle!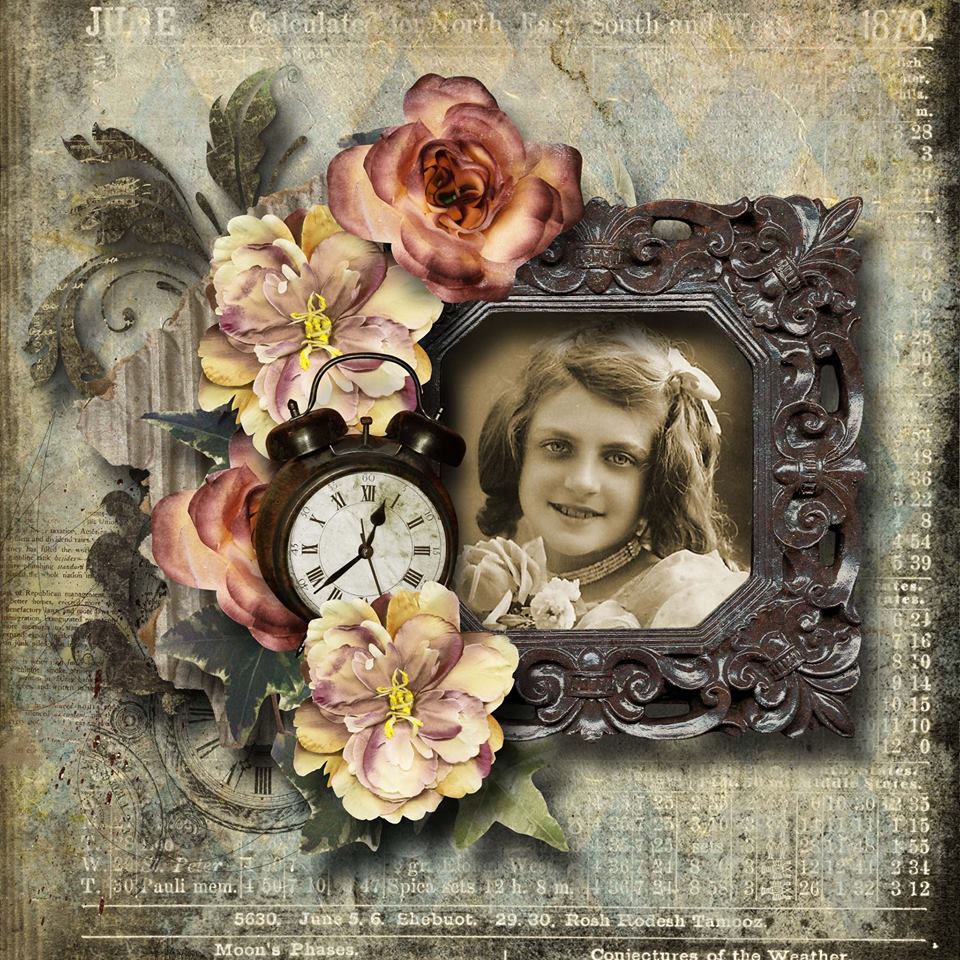 Of course she made a beautiful Quick Page.
Thank you so very much, Petra!

Please click the preview or the link below to download: