I wish you a very Happy New Year 2016. Let's see what wonderful things it brings for us.
We spent some really wonderful days with our family, kids are happy and now back to our daily routine.
I created the first collection for 2016 and really like the result. Filled with many numerous beautiful vintage goodies and it makes a very versatile collection called Contentment: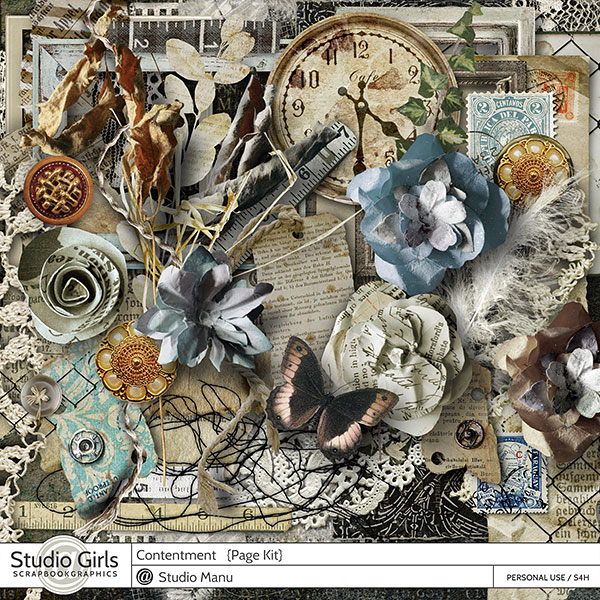 You'll get: handmade paper flowers, dried leafs, curly string, messy stitch (or thread), clock, chicken wire stamps, postage stamps, a butterfly, buttons and lace pieces, ruler and measure tape pieces, frames of course  …. everything so wonderful to play with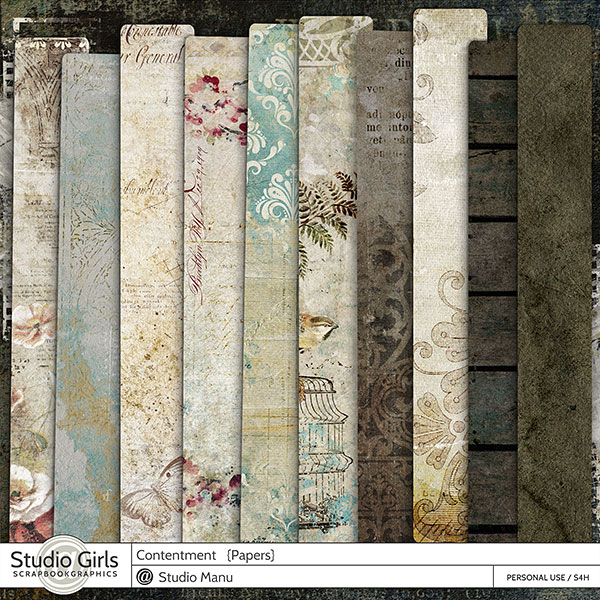 Included in the Page kit you find 10 beautiful textured Papers + 10 extra Papers. These are modified versions of the originals.
See them all in the previews below: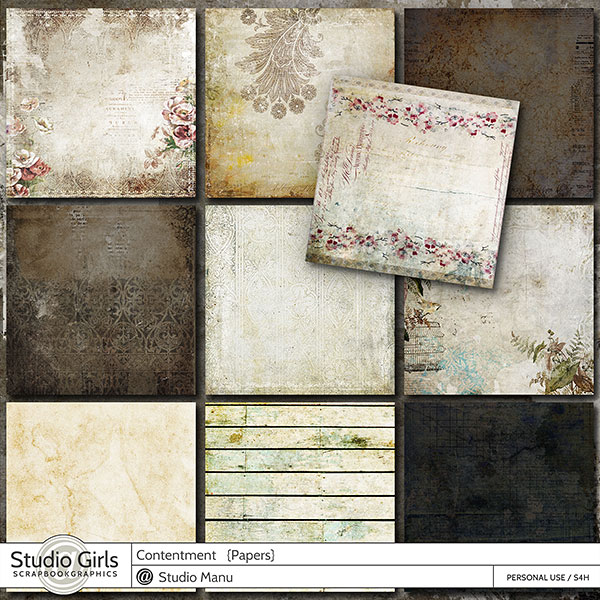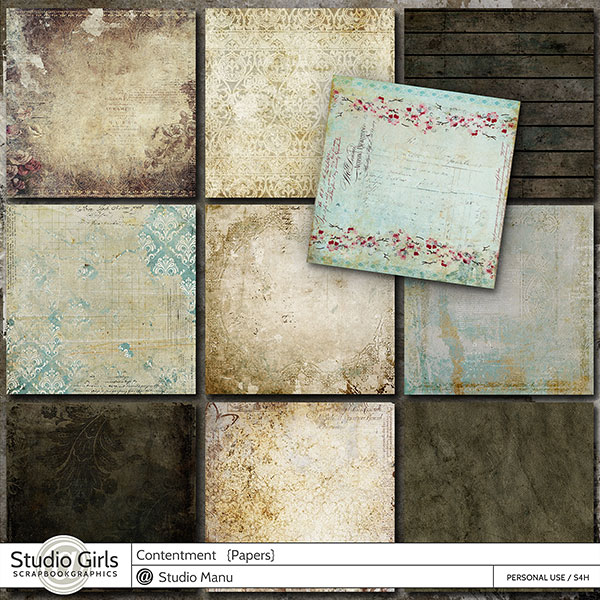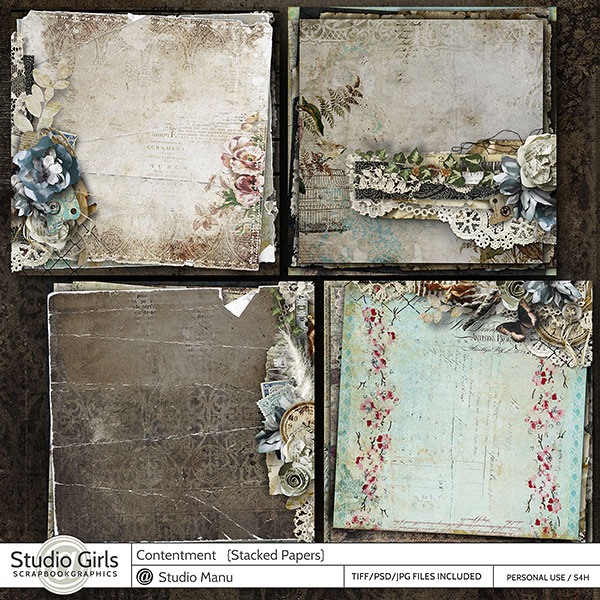 This set contains 4 stacked papers
Included are .jpg files and .psd files as well as .tiff files
Combine and Mix and Match them with each as you wish and create fantastic scrapbook pages.
Here is a Sample Page I made: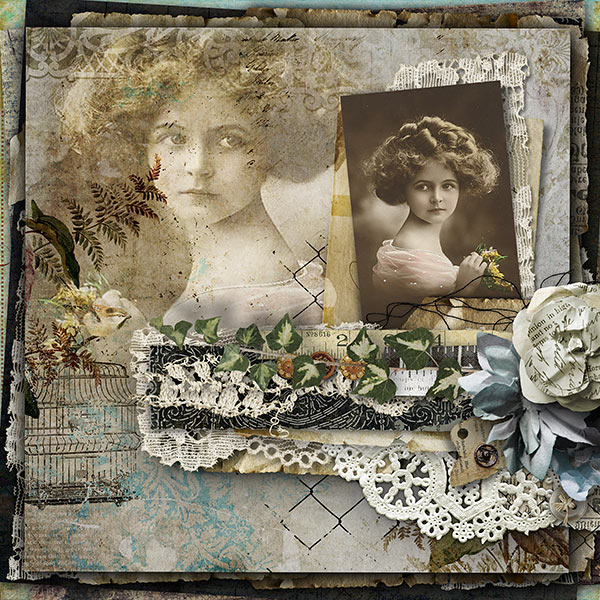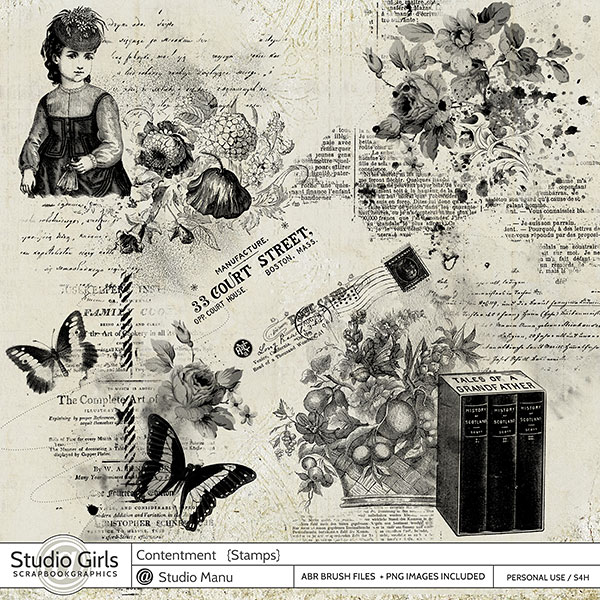 A set of 4 Stamps
Content:
separately saved .png files
ABR brush file for PS CS2 to CS 5 (max. 2500 px)
ABR brush file for PS CS6 and CC
Sample Layout: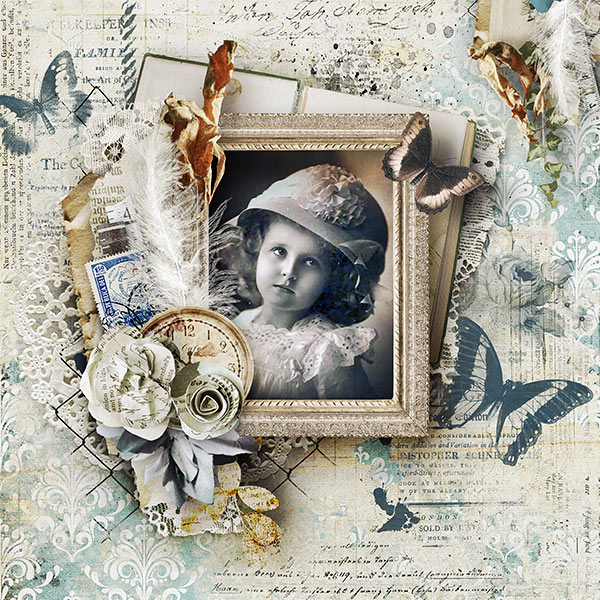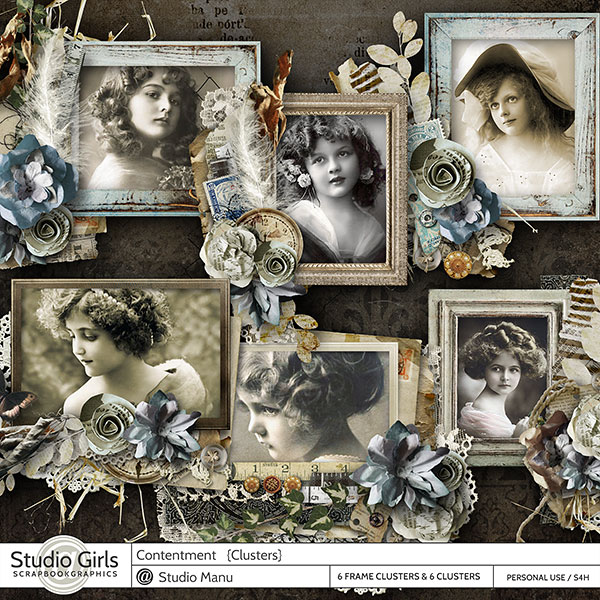 A set of 6 Clustered Elements made with the *Contentment* Page Kit. ready for you to use.
Shadows already added.
6 Clusters come without frame and 6 Clusters come with already frame added.
So for your own creativity and needs you can choose your own frames or use the finished Frame Clusters.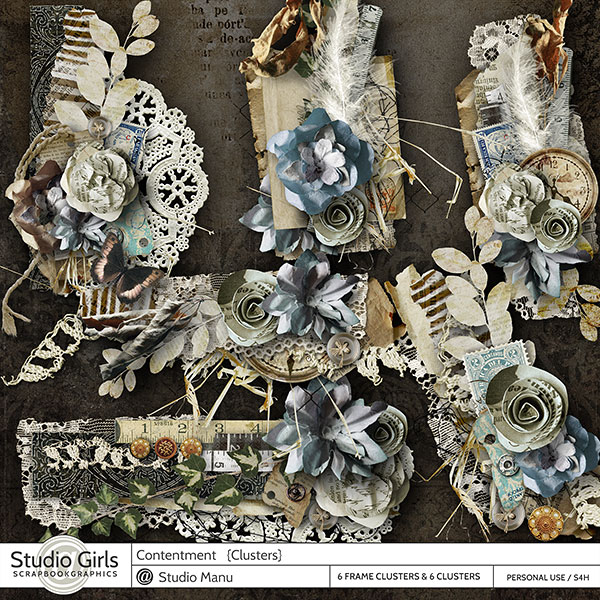 Sample Layout: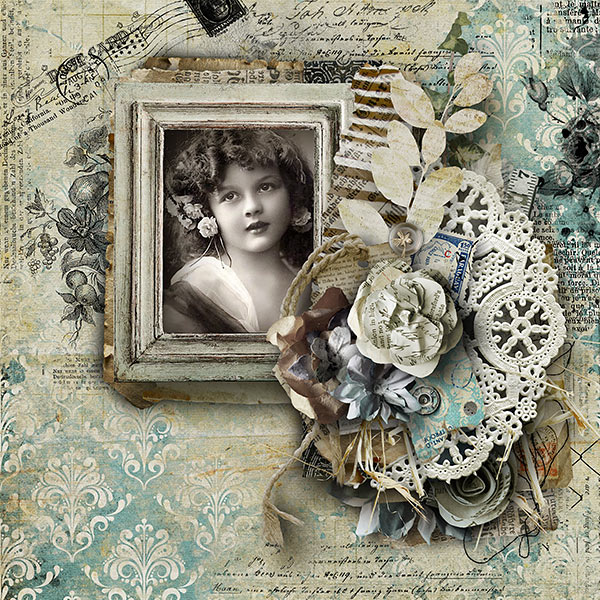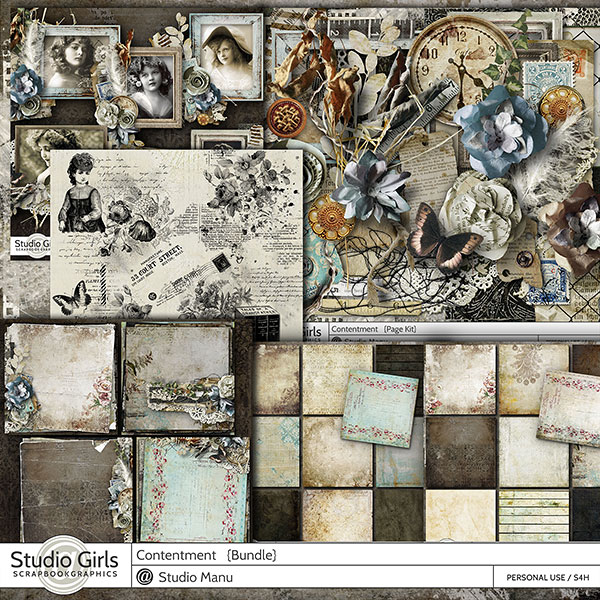 Everything is included here in the Full Collection at HUGE savings.
The Contentment – Bundle is 50% off on limited time intro sale
You can see here everything from the
I can tell you, those amazing CT girls started really busy into the new year and full of creativity.
I just love all these amazing pages:
This year I started making my own artful planner.
I don't use the calendar inserts that usually come with the organizer. Instead of
I create each insert myself digitally in photoshop and decorate it. When finished I just print it out, cut in half, hole punch and put it in the binder.
That's how my first week this year looked: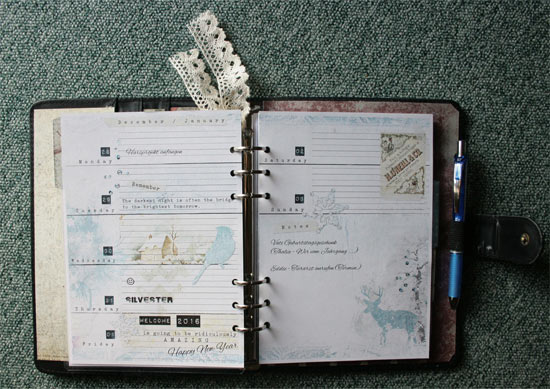 And the very first page: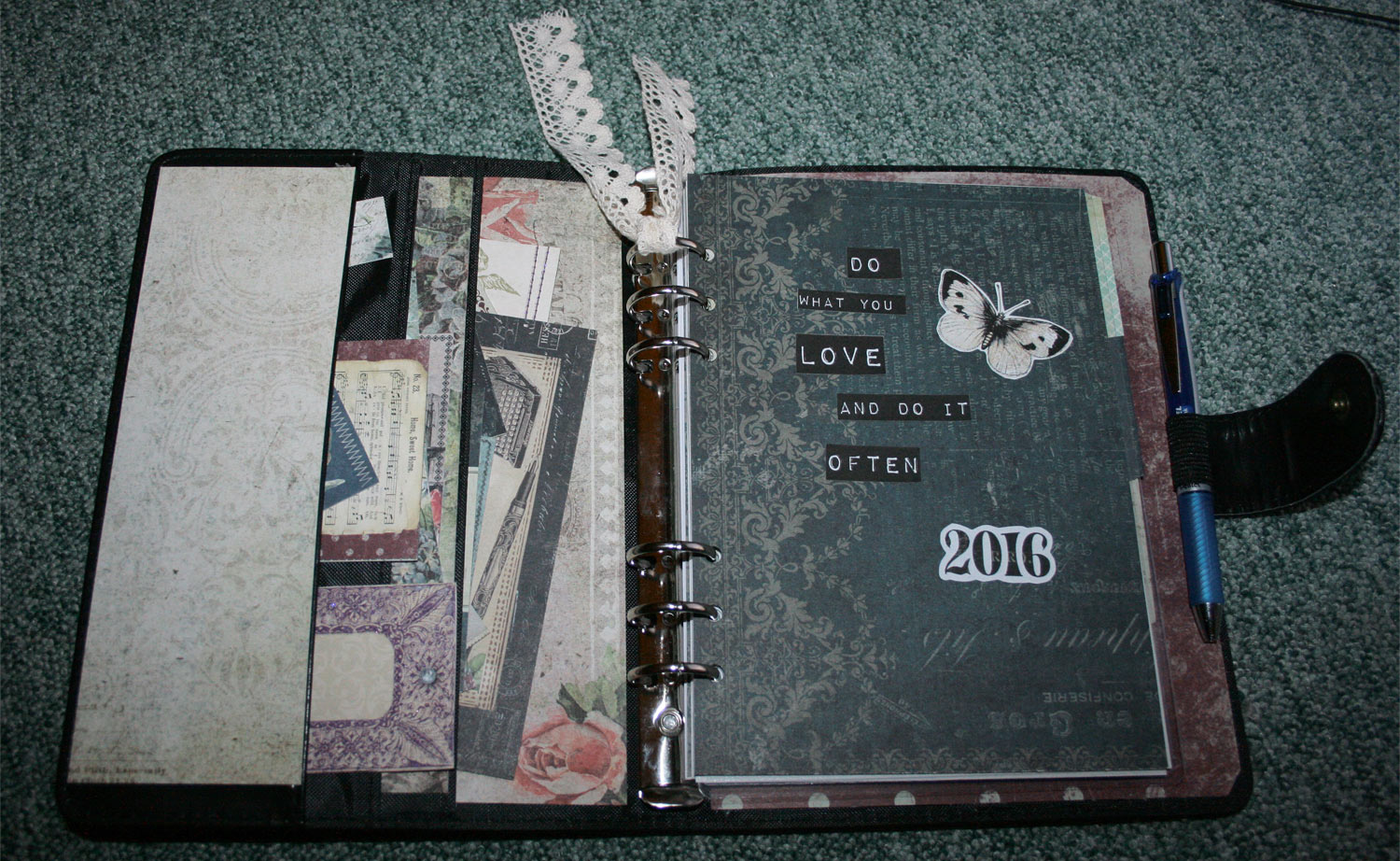 I also made all dividers myself using the Sanctuary Papers I created a while back for Blue Fern Studios, got a laminator and a 3 (6) hole punch.
With the 2nd week I started to add on the printed pages some stickers. I used past Winter Kits, just printed a few elements, cut around and added them on top of the page.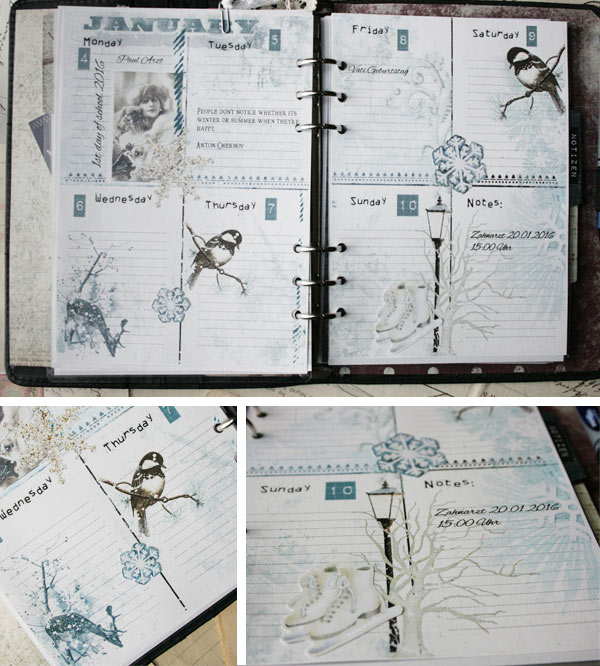 For now it is just playing around a bit, trying what works best and having fun.
If you are also a plannergirl or just want to learn more or interested or see more beautiful planners please join us at our Facebook Group: Artful Planner Club.
Everyone is welcome and I would be sooo happy to see you there 🙂
Of course with the new collection there is also a new Freebie coming your way very soon: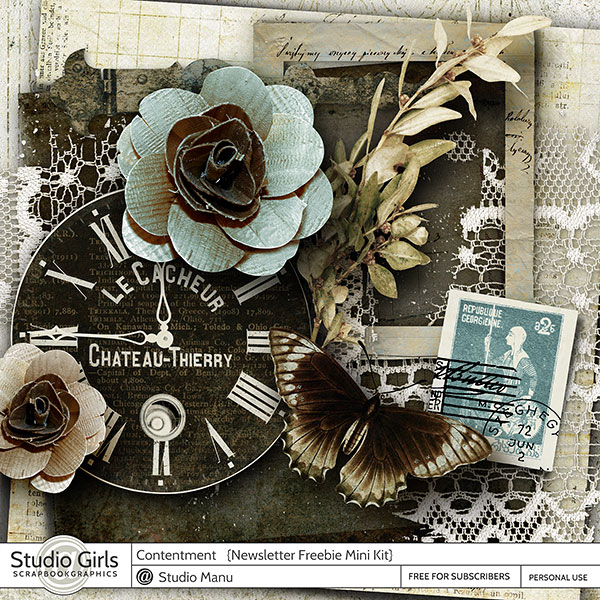 Free for all Studio Manu – Newsletter Subscribers
Look at this super beautiful page created by Jacqueline, I love it so much and this cute photo … <3
You know that Jacqueline is always making Quick Pages of her layouts and so she made here another one for you;
Thank you so much, Jacqueline.
Please click the preview or the link below to download: