I have this week for you a coordinating stamps set to Heart Of A Lion Collection.
Then I made another set of  the easy to use Behind The Frame Series. That is so much fun to play.
And I made a new page for my Pocket Album.
First here are the Stamps:
20% off intro sale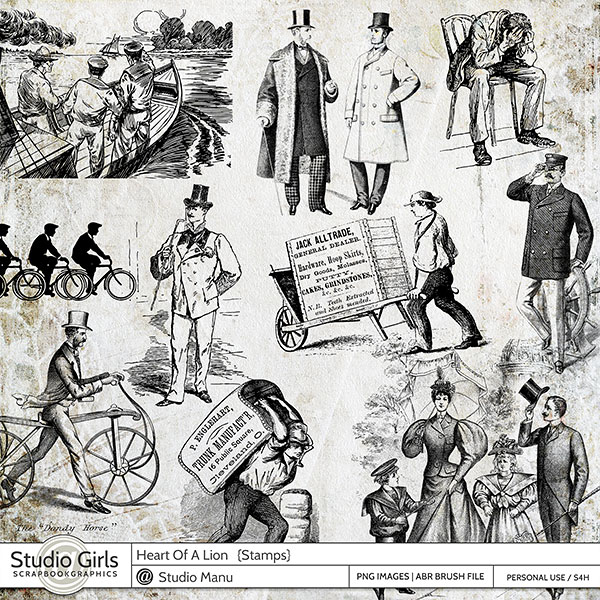 Included are 12 stamps / Brushes.
Great for Father's Day and any masculine project.
They come in individual png files as well as an Photoshop ABR Brush file.
---
38% off – intro sale
Then I used the Heart Of A Lion Collection to make another page for my pocket album.
This was really great to use some photos of my beloved Grandpa: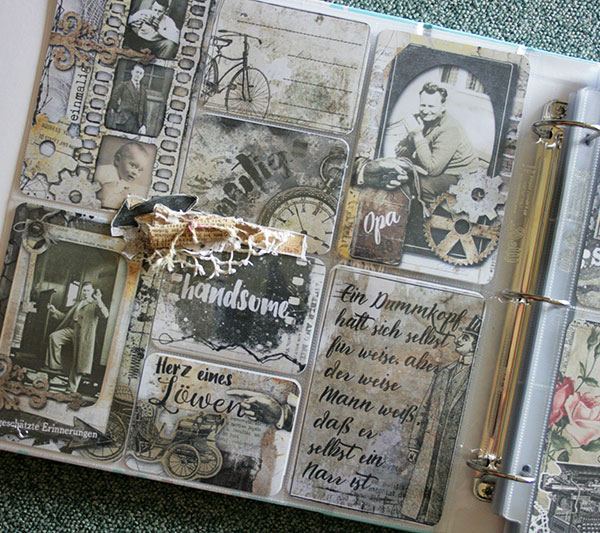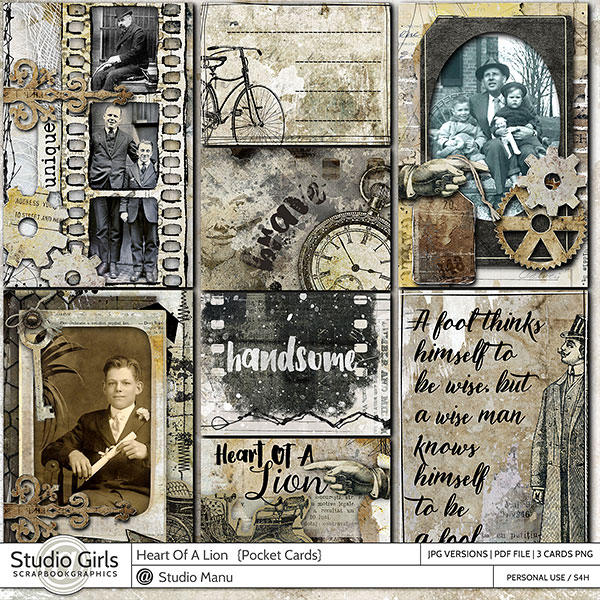 Included
4 4×6 cards
4 4×3 cards.jpg files + easy printable PDF sheet included.
3 cards come additionally in .png format for easily inserting your photos.Also included a german version: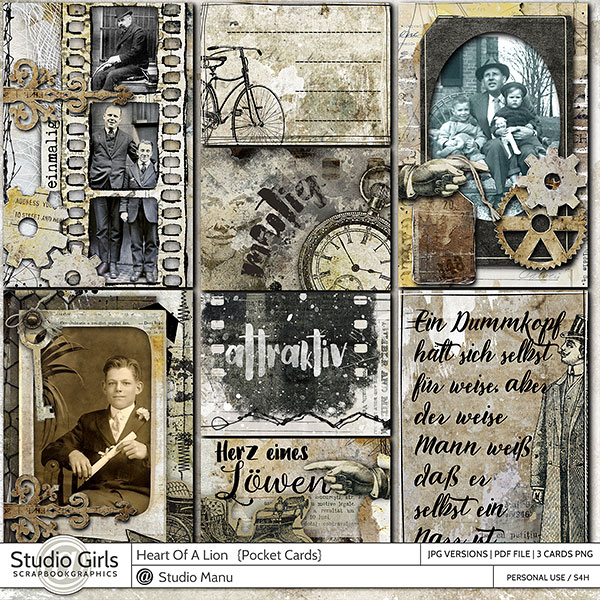 And some cards just to use as journal cards to write a story down: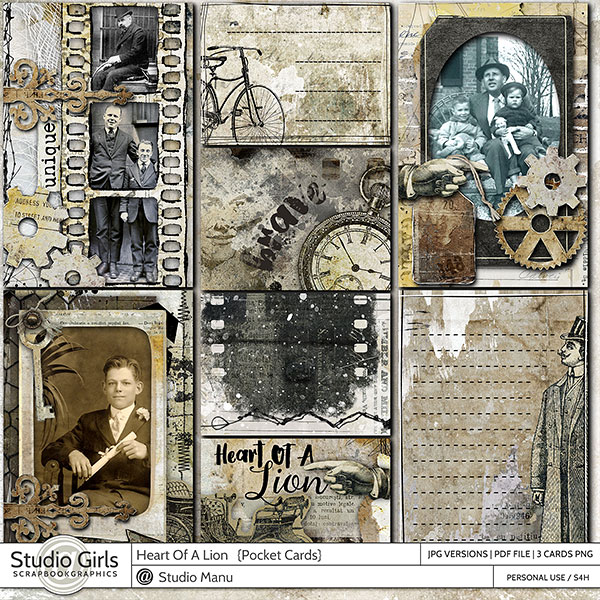 ---
20% off intro sale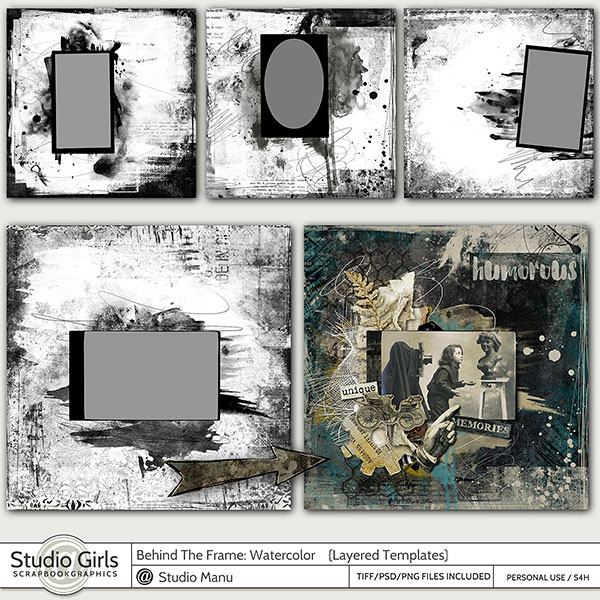 Easy to edit layered templates with frames, watercolor overlays behind and scribbles and a background / border layer.
PSD + TIFF files included (each element on it's own layer)
PNG files (each element as individual, separate saved file)
That is so much fun to play and there are endless possibilities.
Fill the layers with a color of your choice or use premade papers, or textures.
Add an additional layer (or scribble in another color, or background / border layer.
And use the blend modes.
Play around till you are satisfied.
Here is a Sample Layout I made: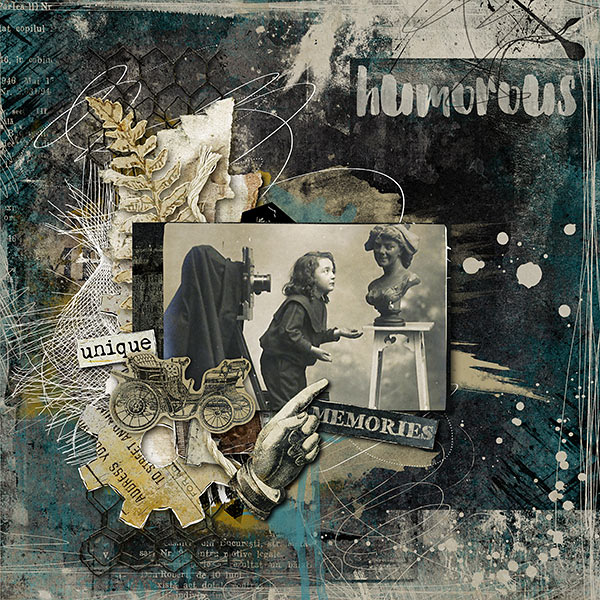 ---
Newsletter Freebie
And there is a new exclusive Newsletter Freebie almost on the way to all subscribers.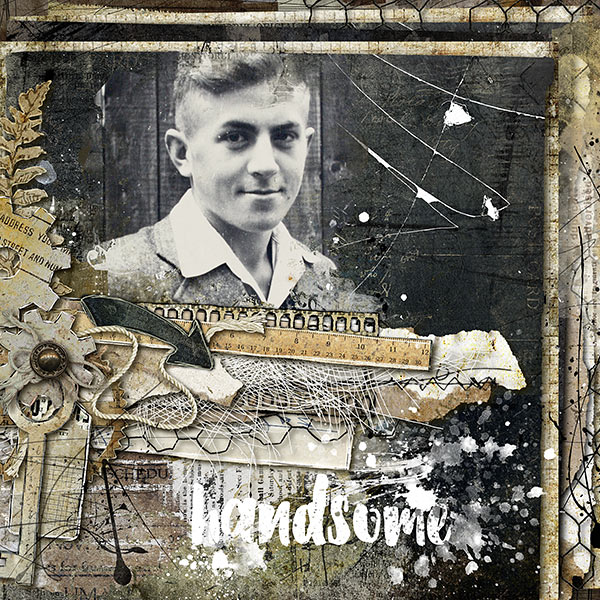 This beautiful Quick Page: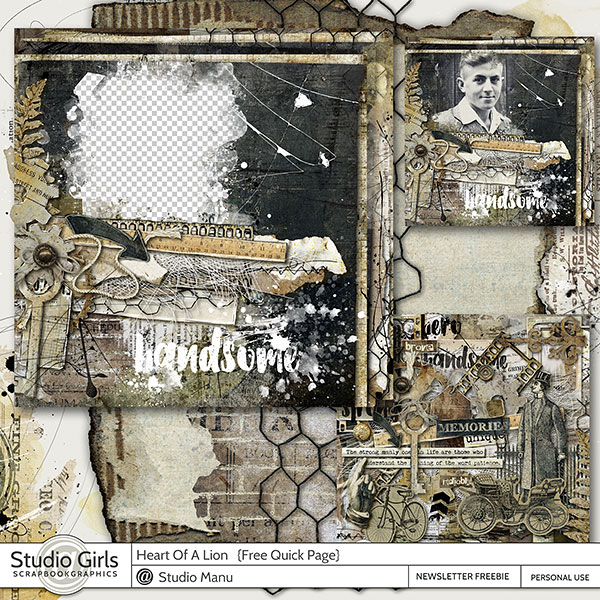 Thank you very much for your visit!