This week I have something wonderful for you.
Our life is beautiful, we should enjoy each and every moment, every second.
And so I've called it: The Beauty Of Life
The best: It is really a big deal. It's 54% off on intro sale!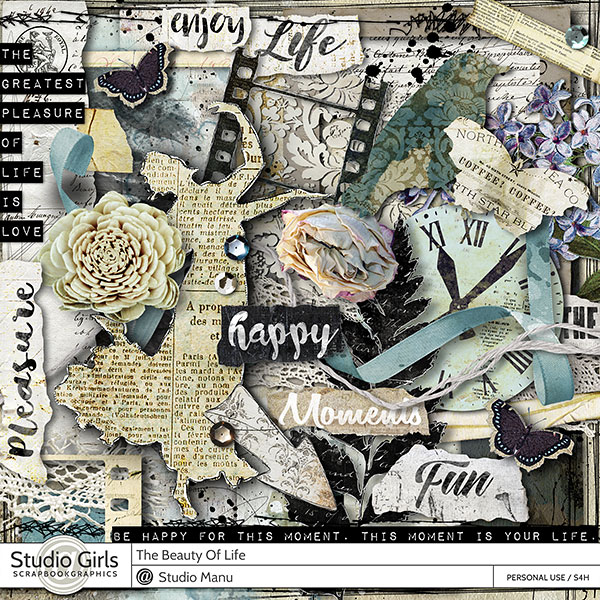 You get with the Kit: Fern Leaf, Overlays, Dancing Girl, String and Stitch, Ribbon, Lace Pieces, Frames, Flowers, Scribble, Tapes, Labels, Clock and more …
The Beauty Of Life – Papers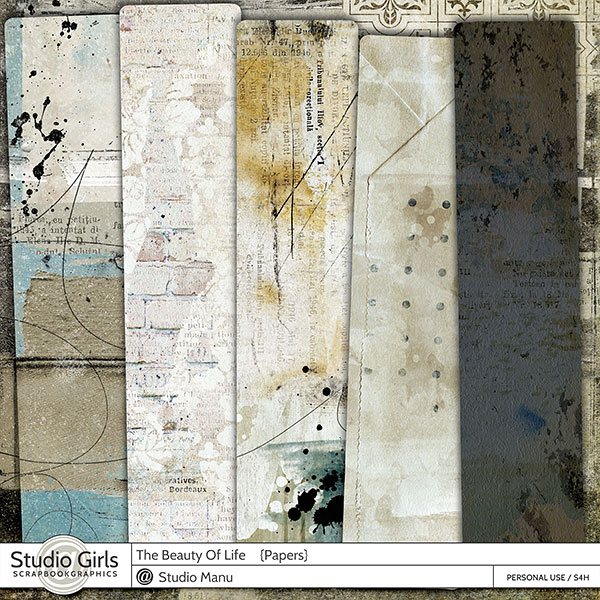 Also included a total of 10 Papers!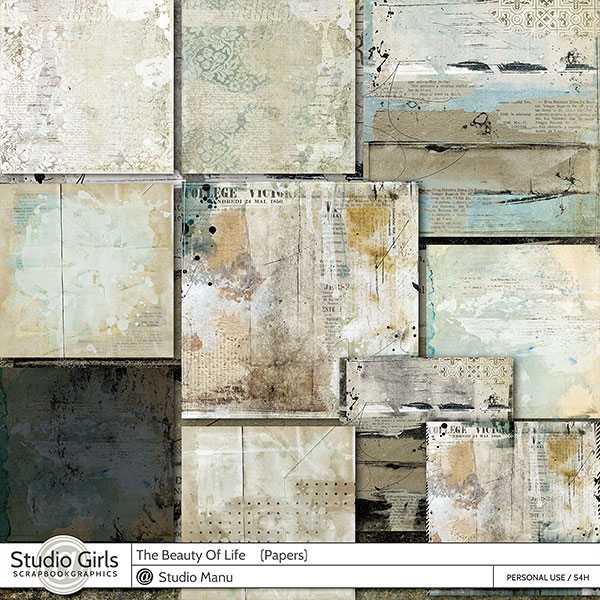 25% off intro sale

And there is also a coordinating Word Art Set with "beautiful life" Quotes available.
Included are
4 Word Art / Quotes by Soren Kierkegaard, Hans Christian Andersen, William Morris, Sai Baba
5 Stamps (Bird, Butterfly, Flowers, Dancer, Couple (not shown in preview))
4 Single Words (coordinating with Word Art)
6 Decors (scribbles, scribble frames, heart scribble, ornamental frame element)
All are saved separately in .png file format, created at 300 dpi for high printable quality.
Check them both (Page Kit + Word Art) out here:
I can tell you;  I'm so in Love what the amazing Girls created with the new Page Kit + Word Art, look:
All Studio Manu Newsletter Subscribers will get exclusive this beautiful Word Art Freebie: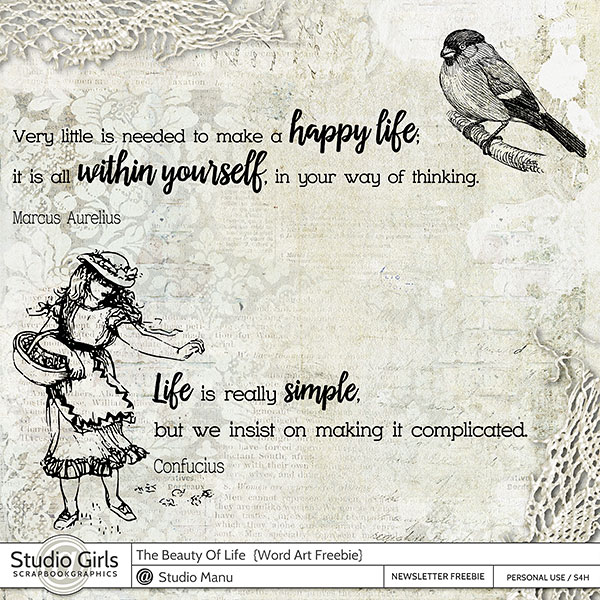 And here a wonderful, cute Layout created by Yuki.
love that deep contrast, that cute photo, her shadow work … amazing!
As you may guess … she turned her layout into this beautiful Quick Page
to offer it for free to you.
Just click the preview or the link below.
Thank you very much, Yuki!