I have this week a gorgeous new masculine scrapbooking collection.
In fact it is kind of a collaboration with the amazing Mariella of Laitha's Designs.
We both separately created each a wonderful scrapbook collection with the same theme (masculine) and colors.
Both collections are in our stores now and we also put together a Jumbo Bundle which includes
both our collections + an additional Free Kit with Purchase of that Jumbo Bundle
I absolutely love how it turned out and the pages by our CT are super stunning, just look!
The Collection is called Hey Mister and here is the Kit: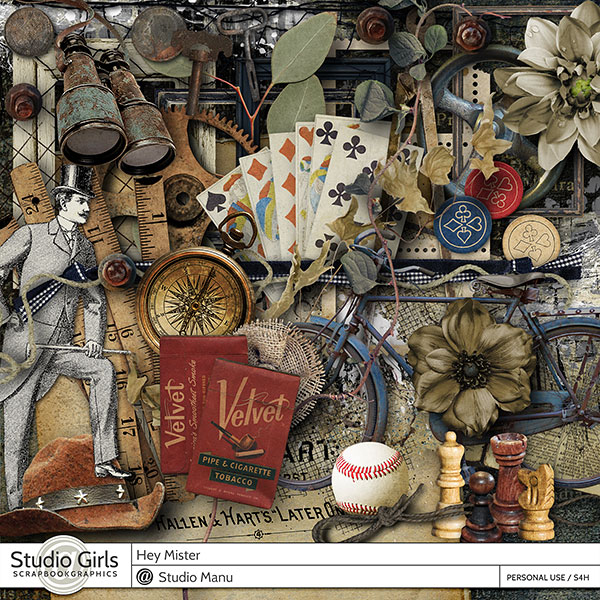 In the Hey Mister Kit included are many wonderful and unique elements: playing cards, hat, tobacco pack, bicycle, folding ruler, baseball, chess pieces, binoculars, poker chips, gear, flowers, compass, strings and so many things more.
Also included 7 textured papers + 7 extra papers: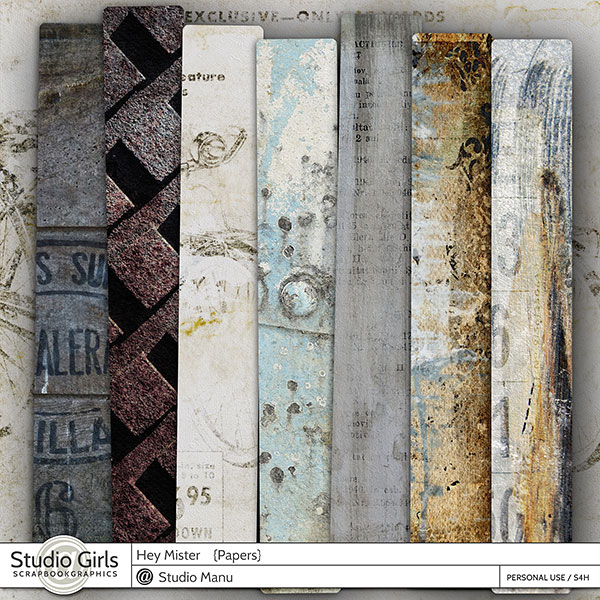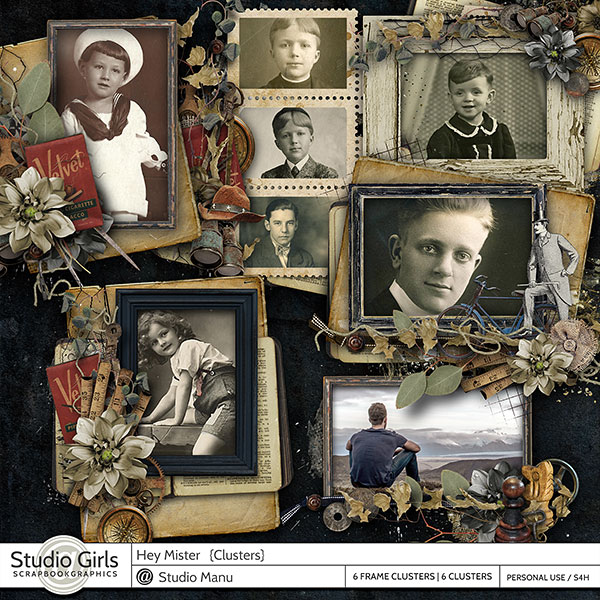 6 Clusters come without frame and 6 Clusters come with already frame added.
Total 12 pieces included.
Photos on the preview not included in download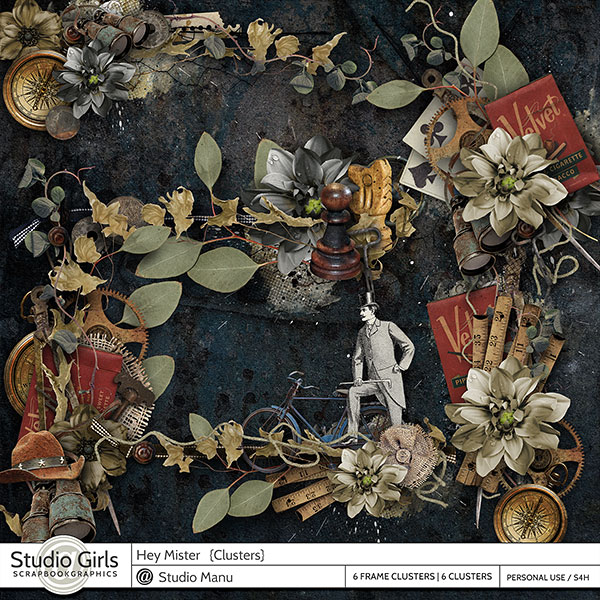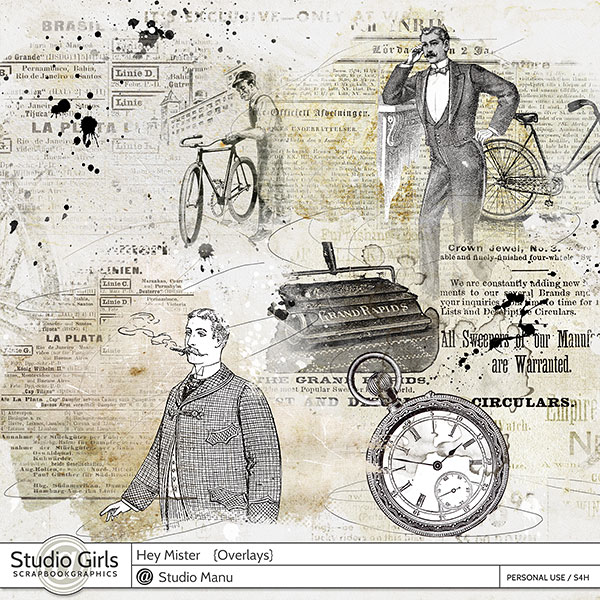 Included here are 4 overlays to add to your pages, saved in png format with transparent background.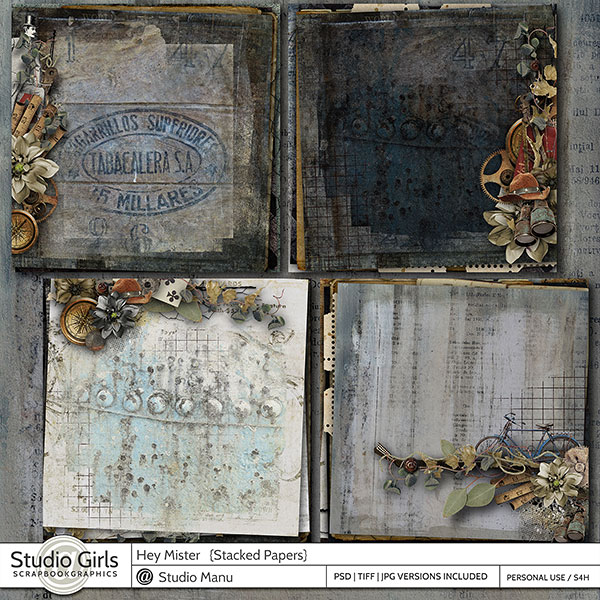 Here are 4 stacked papers included.
They come in jpg file format as well as psd and tiff, where you can easily mix and match the layers with each other and get endless different pages in no time.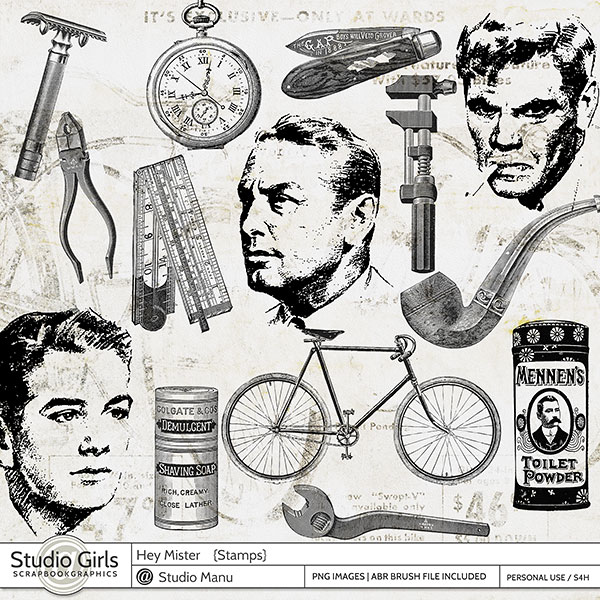 This set includes 14 stamps to use on your pages. Also included an abr brush file for photoshop.
This Bundle includes my part of the collaboration with Laitha.
Included is everything mentioned above.
It is 56% off on limited time intro sale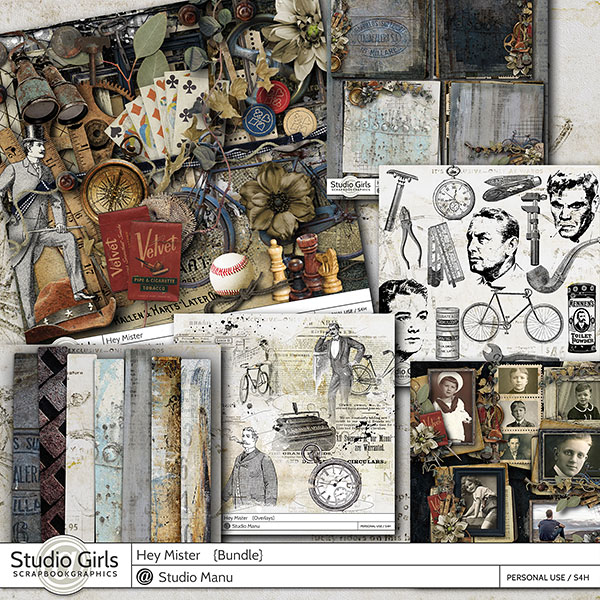 ---
In the same way Mariella created her collection with the  same theme and color palette.
Here is the wonderful Hey Mister collection she created, absolutely adore it: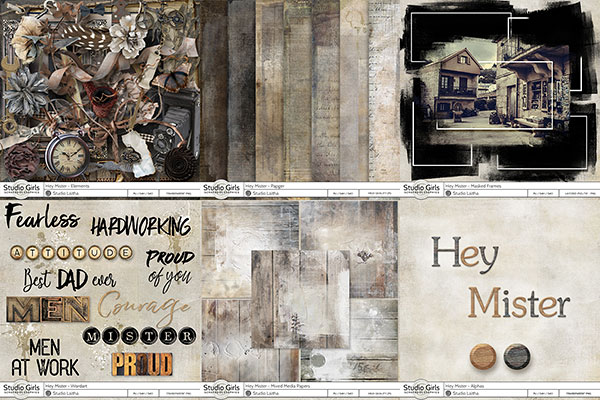 Inspiration Pages created by Team Laitha
---
Hey Mister – Jumbo Bundle
Save with the Jumbo Bundle 60% + get a FREE Kit on top!
As I said above there is a Huge Jumbo Bundle available, which includes both our Hey Mister Collections + a separate Mini Kit Addon. This comes Free with Purchase of the Jumbo Bundle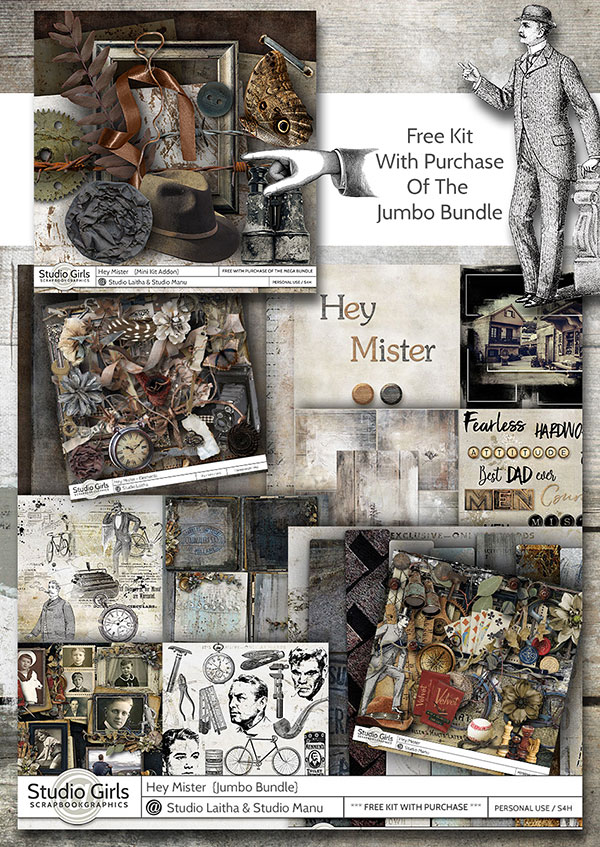 This Jumbo Bundle is only available for a limited time of 2 weeks.
---
---
Newsletter Freebie
There will be come of course a wonderful Newsletter Freebie to all subscribers later today.
Hope you like it!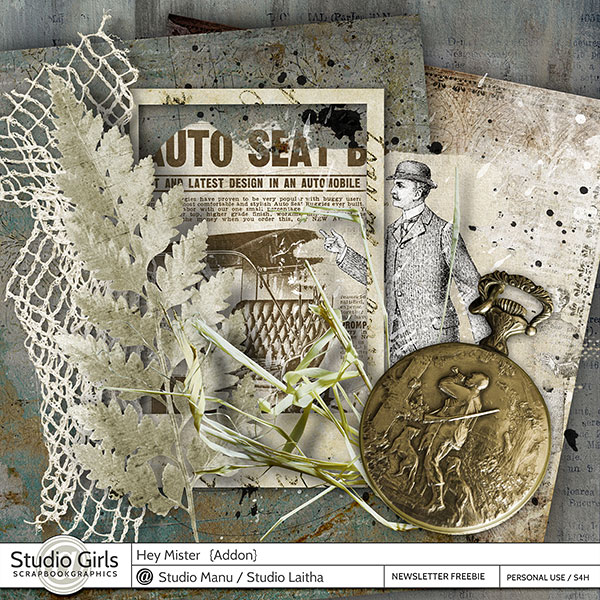 And also for newsletter subscribers you'll get these wonderful Quick Pages created by Team Laitha: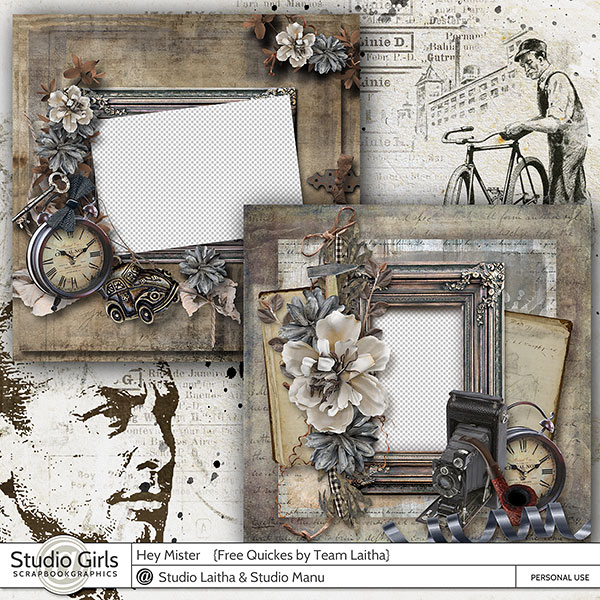 ---
I'm super impressed always by Yuki's layouts.
this one is no exception. I love the deep contrast on her pages and super cute photos: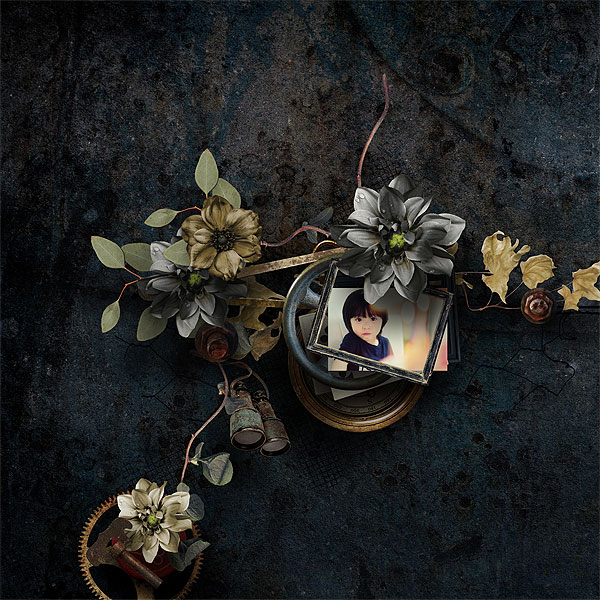 Of course she turned her layout into this wonderful Quick Page, which you can download here right away.
Thank you so very much, Yuki!
Please click the preview or the link below to download: