This is kind of a Come Back Bundle but also a Retiring Bundle.
These products are all from my closed shop at Scrapbookgraphics.
I couldn't bring them back all one by one but collected them all together
bundled up.
Total worth of $238.68 – now not even $25 – 92% off
So the entire collection contains:
478 unique Elements
212 Papers
72 Clusters
8 Quick Pages
23 Photo Masks
36 Stamps | Brushes (png + abr)
24 Stacked Papers (layered TIFF, PSD and Flattened JPG)
8 Page Borders
12 Overlays
6 Printable Bookmarks
Since The Digichick is closing and a new shop isn't open yet I had to list it in my Etsy Store.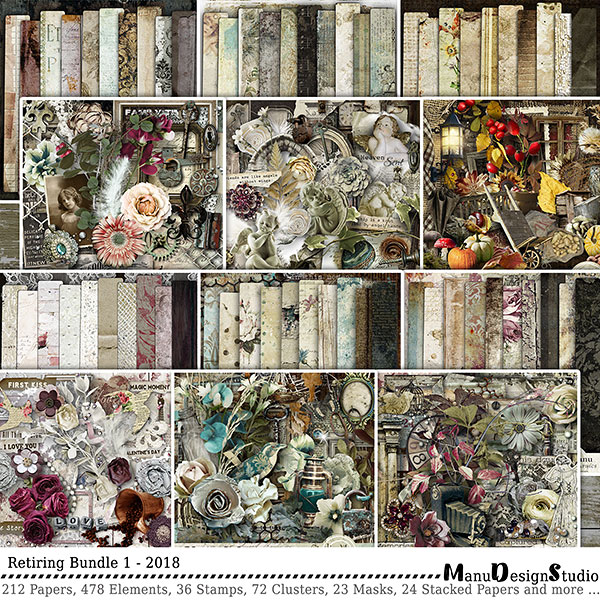 6 Full collections included: True Love, Beautiful Past, Captured, Angels Of Love, Autumn's Here, Cheerfulness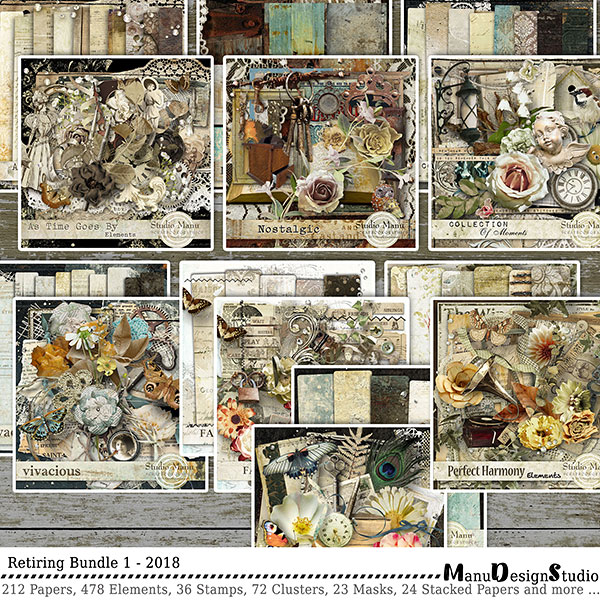 Kits: A Little Sunshine, Family Ties, Nostalgic, Vivacious, Collection Of Moments, As Time Goes By, Perfect Harmony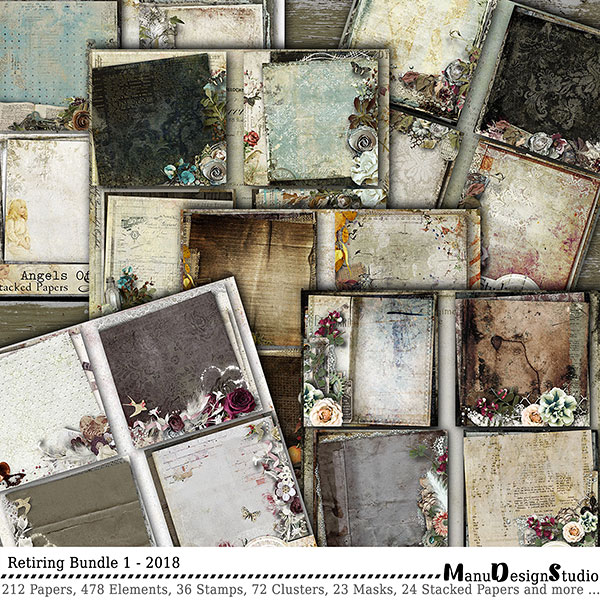 24 STacked Papers (Tiff, PSD, JPG format)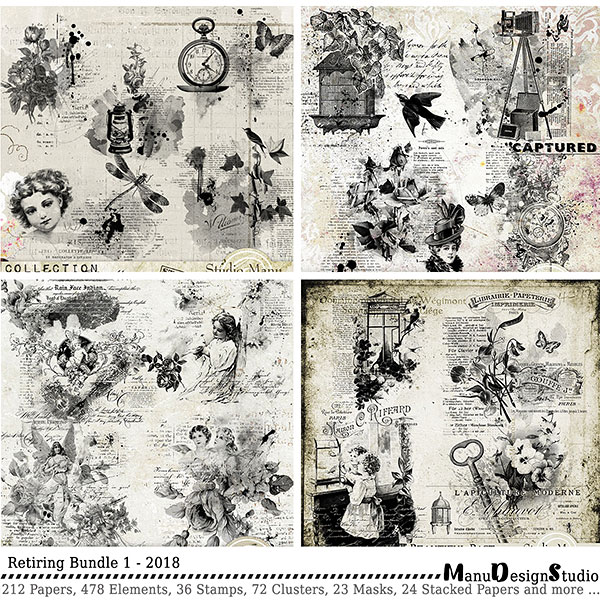 36 Stamps and Brushes (all come in png format as well as abr brush)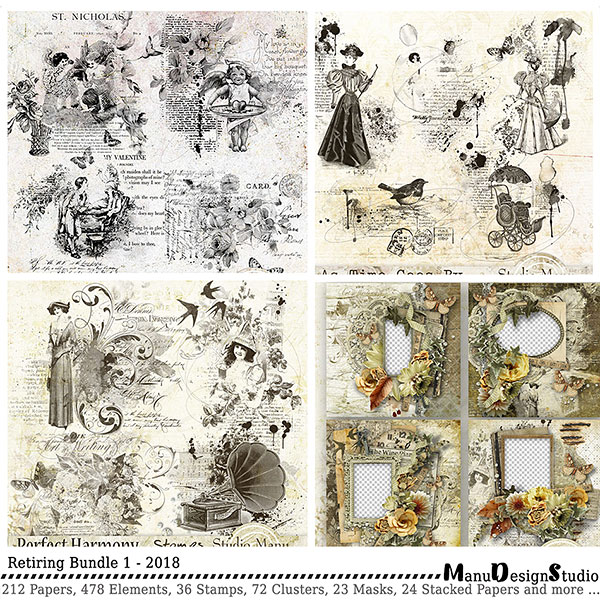 Also 8 Quick Pages included in this bundle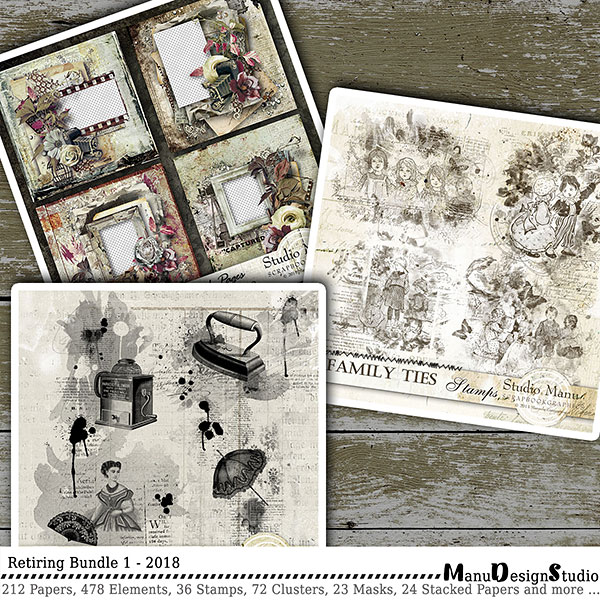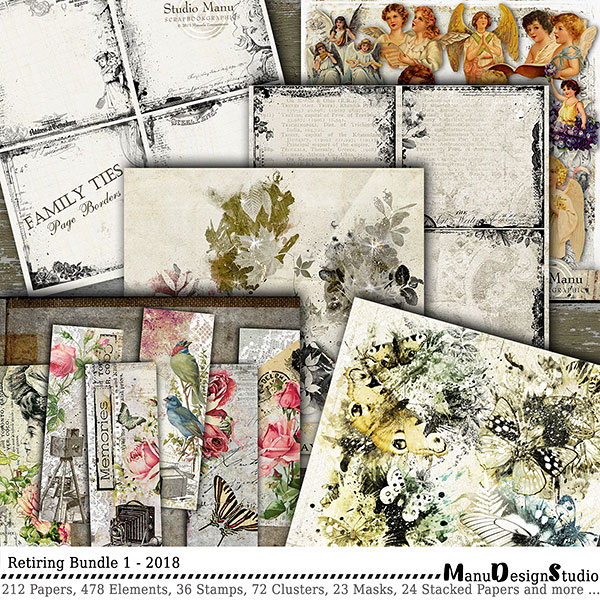 12 Overlays, 6 printable bookmarks, 8 Page Borders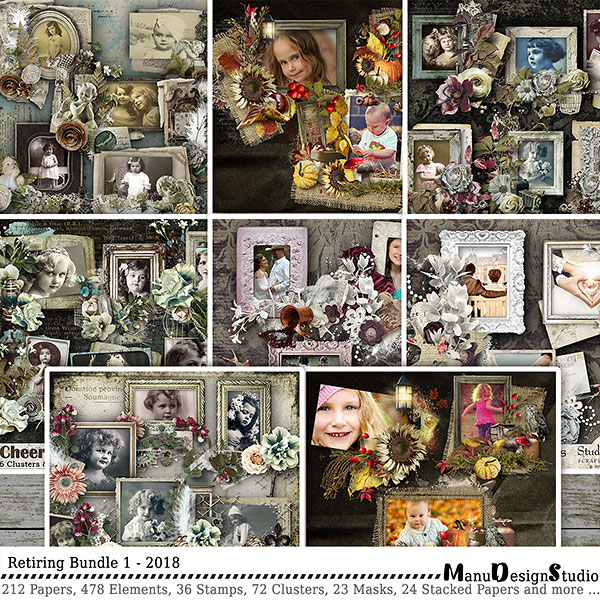 36 Frame Clusters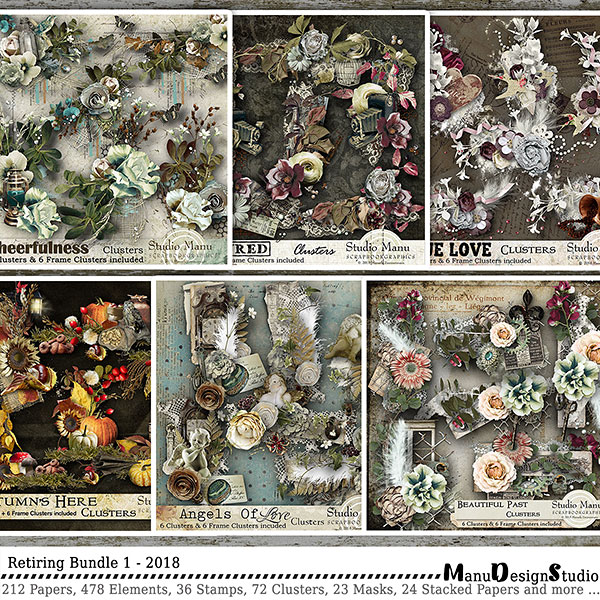 36 Clusters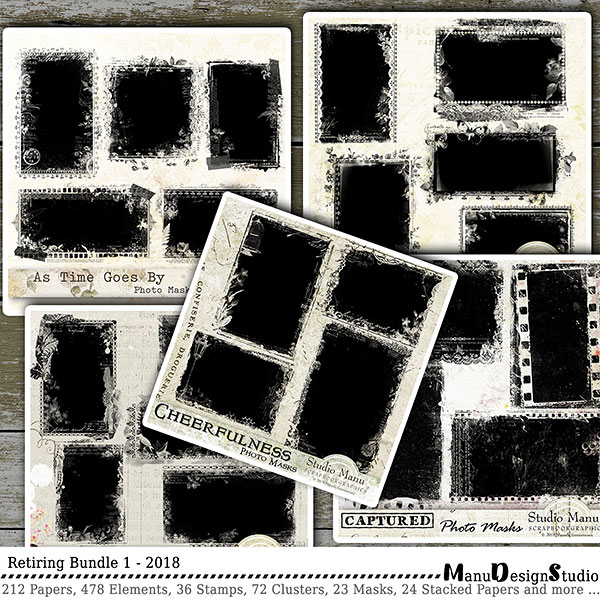 23 Photo Masks
Stacked Papers, Clusters and Quick Pages are already shadowed and ready for you to use.
This Bundle is 92% off – only for a limited time!